As social networking platforms continue to grow and develop every day, businesses need savvy people to set their brands apart. That's where social media managers come in.
Social media management isn't just putting filters on Instagram photos. It's an entire career that creates cutting-edge content and executes long-term strategies to build brands.
If you find yourself fascinated with the internet or just love creating content, you're probably looking for a way to work in this field.
If you want a flexible schedule and a creative career, here is how to start a business as a freelance social media manager.
​​
---
Set Up Your Business
Before you start posting content and collecting analytics, you'll need to set up your social media marketing business. Here are the steps you'll need to take before working with clients.
Register Your Business Name
First and foremost, you need to create a name for your business. Try to come up with something original and intriguing. It will be easier for potential clients to find your business among the rest if your name is unique. Once you come up with a memorable name, you can begin registering with your state.
Pick a Type of Business
When you get to the registration process, you'll need to pick which type of business you want to create.
Limited Liability Corporation
The most common business type to set up as a freelancer is an LLC. An LLC or limited liability corporation allows for an individual to set up and run a business.
Social media managers tend to work alone. An LLC will be the easiest way to set up and run your business.
Also, an LLC legally keeps your private assets separate from your business assets. This separation comes in handy if someone sues a business.
Sole Proprietorship
The other main option is to create a sole proprietorship. A sole proprietorship works similarly to an LLC but doesn't offer protection for your personal assets if someone sues your company.
Get an EIN
The next step is to obtain an EIN.
An EIN is your employer identification number, and you'll need it when you're paying taxes to the IRS. When you set up your business, keep all of this information in a safe place. When tax season comes around, it will make it easier to know that all of your business info is safe and simple to find.
Consider a Business Bank Account
As you set up your business, you should consider opening up a business bank account. Having a business account will aid in keeping your business and personal income separate. You can also use your business account for business expenses which can be used for tax benefits later in the year.
Managing a business account isn't just for organizational reasons, but it will help legitimize your business. When you send invoices to clients with a business account, your clients will know that you are serious about your freelancing business.
Many people, unfortunately, still consider social media management a side hustle. A business bank account will help your clients know that you are creating a legitimate company.
Sign Up for Benefits
It may feel like a pitfall of working as a freelancer is missing out on the benefits a full-time office worker gets. However, as freelancing becomes more and more popular, this no longer needs to be the case
You can get competitive and budget-friendly benefits through Selfgood.
As a freelancer, you are your business. By getting your own benefits, you are ensuring that you'll keep yourself healthy and that you'll be there to run your business.
Subscribe To SelfGood
Get up to date perks and Gigworker news. Easy. Simply. SelfGood. Subscribe.
---
Hone Your Skills
Various skills go into being a social media manager. Social media managers are the multitaskers of the digital marketing space. So before you take on clients, you'll want to make sure you can do most of these and execute them well!
Copywriting
Besides content, copywriting is one of the most important skills involved in being a social media manager. Brands hire you to help them create a unique voice. They can't do that unless your writing skills are top tier. Therefore, you should be well versed in multiple types of copywriting if you start a social media marketing company.
You should be able to write the following types of copy and content:
Social Media Captions
Digital Advertisements
Social Media Bios
Short Form Blog Content
Long-Form Blog Content
Your writing should be clean, in the brand's voice, and free from mistakes. Depending on the company you work for, your voice can be casual and fun. Or it may need to be professional. If the client's business is new and doesn't yet have a brand voice, you may help create it alongside the company.
Once you have the brand's voice down, you'll want to ensure that your copy continuously aligns with that voice.
It's important to note that not all social media managers will write long-form content. If you want to expand your business and contribute more to the overall social strategy, it can be helpful to offer the service for an additional fee.
Content Creation
Content Creation: the lifeblood of social media strategy.
Ever heard of the phrase "content is king"?
Well, this is true in the social media space. But as a social media manager, you don't have to be the one making the content.
If content creation isn't your forte, you can work with other photographers and creators to get the job done. As a social media manager, you should focus on your creativity rather than on creating content. Brands are looking for people with a creative eye for content marketing.
You may not be a graphic designer yourself, but you should be able to come up with different ideas for social media posts that your brands can use to stand out. If you don't create content yourself, you can work with a brand's design team or recommend creatives you know to hop on your projects.
Organization and Project Management
One of the reasons brands will hire you is to organize their social media content calendars. Your job is to be an overall asset to their digital marketing strategy through social media platforms. You should be able to organize content and figure out when to post it effectively.
You should also have lists of creative ideas and timelines of when those ideas can be executed. Organizational skills will also come into play when keeping up with the latest trends and figuring out how to implement those into your client's overall social media strategy.
Communication
Your communication skills need to be on point between you and the client, their page readership, and other involved creators. At their core, social media managers are project managers. And project managers know how to communicate with co-workers to keep projects on track.
Pricing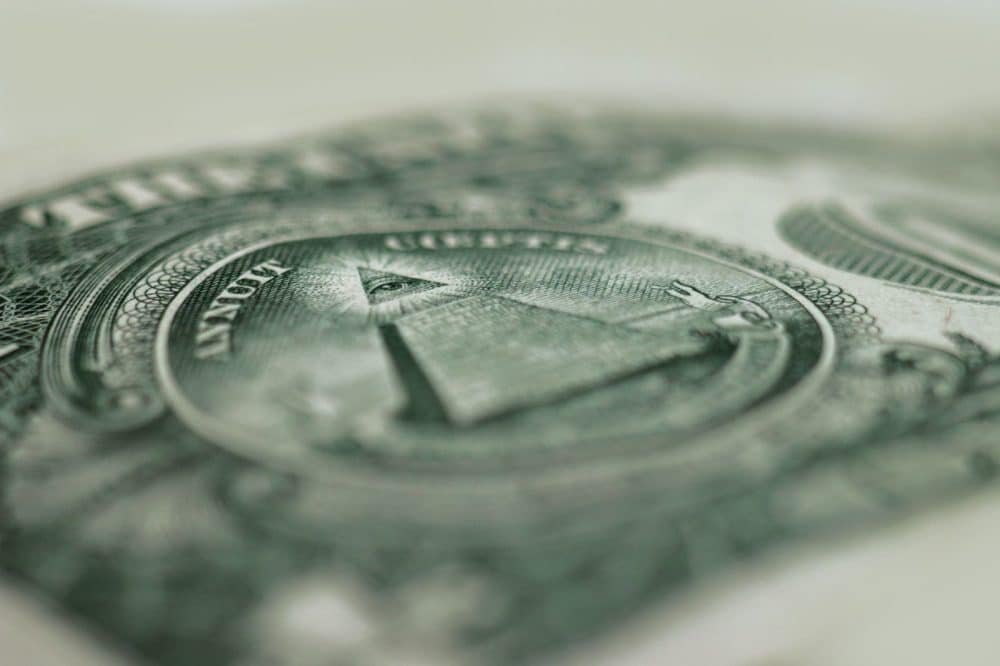 When you work in a creative field, figuring out how to price your services can be difficult. You'll want to make sure you are firm in your value and know how to talk to your clients about your pricing.
What are your competitors charging, and how do your skills stack up against theirs? Be honest in this evaluation.
Don't be afraid to start small when you're beginning your journey as a social media manager. But also, don't sell yourself short.
Building a company's social media presence is no easy task. So be sure to create prices that you know you are worth and stick to them.
Here are some common prices social media managers are charging in 2022:
$25-$120 per hour (based on experience)
$300- $5,000+ per month
Some freelancers may work at an hourly rate, while others will only charge and work for an entire month. Other social media managers work on monthly or quarterly retainers.
You will have to figure out which system is the best for you and your clients. These numbers are just suggestions based on experience and knowledge.

---
Build a Portfolio
Now that you have all of the skills you need, it's time to get to work. You'll want to build up a portfolio to send to potential clients. Here are some ways to create a stunning portfolio.
---
Create a Website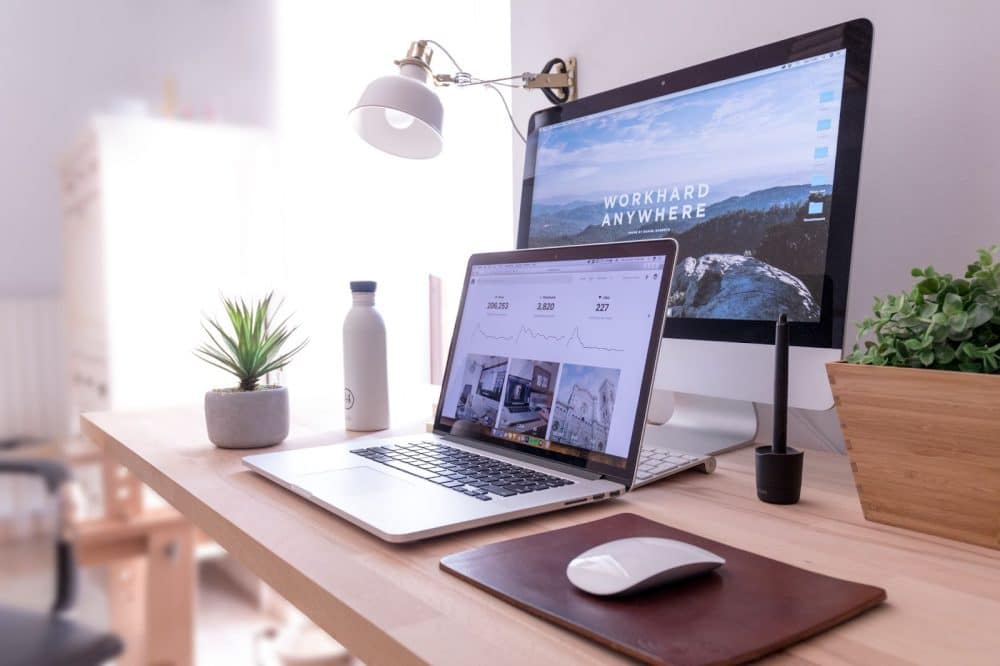 A website is where you can showcase work that you have done for other clients or on your own. Having a website for your business is one of the best ways for clients to find you. You can promote case studies on your website of campaigns you have done for past clients.
Within these case studies, be sure to add testimonials. You can also use your website to outline the different social media services you offer. Your website lets your clients figure out what types of social media clients you want. Finally, make it easy for new clients to contact you on your website.
---
Build Up Your Socials
If you're just starting out, a great way to build your portfolio is to run your own social media accounts. This involvement will help you hone your social media strategy skills in a tangible way.
Be sure to track your account metrics so you have concrete examples of how your skills can grow brand awareness and followers. If you don't want to be an influencer, try running accounts for your friends or small businesses you enjoy (with their permission).

---
Obtain Clients
Now that you have set up a social media marketing business, it's time to get your first client! There are a couple of strategies you can use to obtain your first clients.
Use Social Media
You are an expert in social media, so don't be afraid to use it! LinkedIn, Instagram, and Twitter are all great places to reach out to companies you see that may need help with their social strategy. You can reach out to business owners with cold emails or DMs and offer your services to them.
You can also find referrals on social media. If you have friends that work as content creators that know a business looking for a social media manager, they can refer you to them through your social channels.
Networking Groups
There are tons of networking groups across the internet that can help you find clients. As a beginner in the freelancing world, you can also benefit from being a part of these groups. You can find plenty of people in Facebook groups looking for and giving advice.
Building a network and fostering connections is a great way to get referrals to clients. It will also help you build professional relationships and mentors along the way. It's always better to be a part of a network of creative people; you never know when you may need a photographer, graphic designer, or just another ear in the industry.
Friends and Family
There are people already in your life that would pay for help with their digital presence. You have connections, whether it's a family member with a small business or a friend who's popping on TikTok.
Start within your network. You never know who will recommend you to someone else.

---
Market and Grow Your Business
Now that you have a client or two, it's time to keep growing.
As a social media manager, there will always be ways to stay ahead of the crowd. Here's how to keep yourself cutting edge in the social media space.
Market Yourself
You're great at managing other people's social media, so don't be afraid to market yours too!
If you start to find that running your own business socials is taking too much time, that may be a sign that your business is expanding.
You can also market yourself by writing blogs optimized with SEO on your site. Writing with SEO helps your website to appear higher in results on search engines.
Keep it Consistent
One of the benefits of social media management is working with people monthly. This work time frame offers some more security than other gig jobs.
Because you are self-employed, you'll want to make sure you're doing great work consistently. This will keep your clients coming back for more and even sign long-term contracts.
Work With Others
Social media is a social industry. That means you'll want a bunch of professionals in your back pocket if you need help on projects.
Some collaborators you should have on hand include:
Photographers
Videographers
Content Editors
Working with collaborators in the social space will give you a leg up to stay ahead and expand. Working with others helps build your network and increases your chances of being referred to more clients.
You will find yourself working with incredible creatives and consistent clients as a freelance social media manager in no time.
---
Conclusion
Social media management is a field that keeps growing and changing every day.
Getting in on the ground floor and creating a lucrative freelance career is possible as a social media manager. If you have a digital savvy and an entrepreneurial spirit, creating a social media management business is the right path.
As an independent business owner or freelancer, you will need to take the rein on protecting yourself and your assets. Selfgood was created to help entrepreneurs like you get access to needed healthcare, financial and legal, and business resources.