Want to become a freelance mechanic?
Here are the steps:
Get the legalities out of the way
Build your niche
Set your fee structure
Market your business
Build (and maintain) an online presence
Tie up the loose ends
Keep reading as we explain each of these steps in detail.
​​
---
Understanding the Job of a Self-Employed Mechanic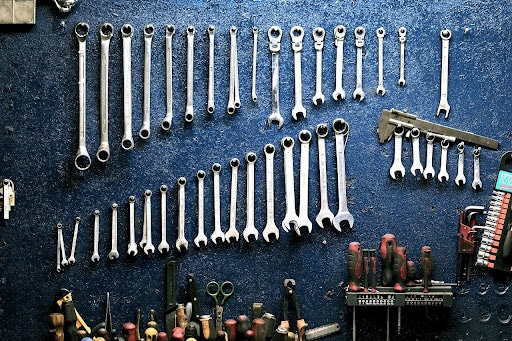 Freelance mechanics have the flexibility of working for themselves, but they might not have their brick-and-mortar shop.
Before you decide that this is the career path for you, you need to know how and where you're going to fix cars.
You probably already have an idea. Still, to make sure you know what you're getting into, let's break down the pros and cons of your choices.
Working From Your Home
You get to roll out of bed and go straight to work with hardly any travel time in between. It's an efficient way to start your day when your mechanical shop is within walking distance from your front door.
And since you're working from your yard or garage, you limit the overhead (and easily write it off).
Keep in mind, though, that when you're busy, your home is always going to look like a junkyard. You'll have broken-down cars and trucks, auto parts, tires, and equipment lying around at any given moment.
If you're okay with that, the next thing to think about is whether you want your clients to know where you live. Separating your personal and professional life will be difficult, and angry or bothersome customers can appear anytime.
Mobile Mechanics
As a mobile mechanic, you'll be traveling to someone's house to work on their vehicles. It takes away the cons of working from home while still keeping your overhead down.
However, as a mobile mechanic, strategically pack your equipment in your vehicle; it's all you have.
You can change a tire and do basic services, but if the fix requires special machinery or a flat surface to work, you may have to send your client elsewhere.
Independent Contracting at a Shop
There's a happy medium possible if you're okay with independent contracting at a mechanic's shop.
Depending on the details you work out with the shop's owner, you could do this in multiple ways.
Some freelance mechanics pay to rent space and use equipment at a repair shop to work on their customers' vehicles. Others wait until the mechanic calls them for help, and they're paid per job or by the hour.
Freelancers set their schedule and rates and don't need to cover overhead, so independent contracting works well — even without a shop of their own.
Ahead, we'll share the steps you need to take to create your freelance mechanic business.
---
Step One: Get the Legalities Out of the Way
Whichever way you decide works best for you, your first step to start your business is taking care of the legal stuff.
Every business needs a license in the local municipality where they're working and to register with the Internal Revenue Service.
If you attempt to slide under the radar, you'll lose a lot of potential customers who are looking for someone with a license and insurance.
Local Permits and Certificates
To find out which permits and certificates you need to operate as a freelance mechanic, you'll have to check with both the state and county requirements.
For example, a car mechanic's job description and legalities in Atlanta will be different from those in New York City.
In general, if you have your shop, you'll have to have a permit and license to work in your state and local municipality. Chances are, you'll need a separate license if you sell motor vehicles or automotive parts like brake pads.
Special licenses are also common if you plan to do auto body or auto glass work or offer inspections.
Getting Registered With the IRS
Although the licenses and certifications may vary, setting up your own business with the IRS isn't too complicated. Whether you're a part-time or full-time car mechanic with a mobile business doesn't matter. The steps are the same.
All you have to do is decide whether you want to be a freelancer, sole proprietorship, or limited liability corporation. The most significant difference between the three is how you write off your taxes.
If you're the only person running your business and want to keep it separate from your assets, go the sole proprietor route. An LLC is the best solution for freelancers with a partner (or more than one).
Don't Forget About Insurance
You'll also need to get insurance coverage, which will vary as well. Since you're working on other people's property, obtain general and professional liability coverage at a minimum.
A
membership with Selfgood
 gives you access to discounted expert tax and insurance advice as you get your business started.
---
Step Two: Build Your Niche
The mechanic field is vast and full of multiple areas of specialization.
What will be your focus? Basic automobiles? Boats? Aviation? Big trucks? Something else?
Whatever field you're planning on specializing in, you'll need to have the tools to do the most common jobs.
Here are some examples of mechanical niches to consider as you venture out on your new and exciting journey:
Automotive repair
Industrial equipment repair
Aviation/aircraft maintenance
Marine equipment maintenance and repair
Heavy equipment maintenance and repair
You could have a broad skill set under your belt, and if you have the tools and the place to set up a mobile shop, go for it!
Each specialty may require its own license, though.
It's easier as you're building your business to stick to one niche and become known as an expert in that field.
Subscribe To SelfGood
Get up to date perks and Gigworker news. Easy. Simply. SelfGood. Subscribe.
---
Step Three: Set Your Fee Structure
The primary purpose we're all in business is to make money. As an entrepreneur, you're not limited by a fixed salary. You're the boss, so you get to set your prices.
This part can be challenging for some people, especially if they're not used to charging what they're worth. As a mechanic, you have a lot of value, and people expect to pay for your skills.
That doesn't mean you want to price gouge. To find a solid going rate, check the competition to see what they're charging. There should be a close range in businesses like yours for the location you're serving.
In AAA's network alone, the rates per hour ranged from $47 to $215.
But the main difference was the type of shop and its cost of doing business. That's why it's essential when you're making your price comparisons, you look for small business shops, not a big-name car repair dealership.
Once you get a solid figure as a going hourly rate, evaluate your budget and overhead. This will help you set the minimum hourly rate you can afford to charge and still make a profit.
Set fees for each service you provide that you'll charge separately instead of hourly, such as oil changes and tire rotations.
Keep these rates written down or on your website. Remember, as the business owner, you can adjust them up or down as you feel is necessary.
---
Step Four: Market Your Business
As a freelance mechanic, your online presence is going to be crucial. People will want to check out reviews and ensure your business is valid.
It does help to have a business website. But when it comes to tracking you down from Google searches instead of word-of-mouth referrals, sites like TaskRabbit and YourMechanic are invaluable resources.
Using TaskRabbit
Freelancers who offer their services on TaskRabbit become "taskers." Clients who need a job done head to the site to search for someone reputable with the right skills.
Clients search by reviews, skills, and price. They'll connect with their preferred tasker, and if it's you, you can decide whether to take the job or not. Together, you'll come up with a schedule that can be as early as the same day.
Communication, payment, and tips go through the platform, so you know your next job is legitimate, and they know how much to expect to pay.
As a valued freelancer with top reviews, much of your clientele could come from Taskrabbit.
Using YourMechanic
YourMechanic works in a similar way as Taskrabbit. The difference is that YourMechanic is strictly for customers who need auto repair or maintenance services.
Customers go online and request a quote for the mechanic jobs they need. When they agree to a quote and schedule, they assign a mechanic to the home or office.
The convenience of getting someone out to help them on evenings and weekends makes this a popular site.
Estimates are fair and transparent, so there's no haggling for you to deal with onsite. YourMechanic backs up your services with their 12-month/12,000-mile warranty, too.
You must be highly rated to get approved as a mechanical partner on this site. Once you're accepted, you can make up to $70 per hour.
Download the app, and when a client needs you, job alerts pop up on your phone. You accept or decline the task, and that's it!
---
Step Five: Build (and Maintain) and Online Presence
Creating a website and developing a portfolio turns you from a startup to a professional service technician. At that point, you can confidently move into the advertising sector using forums like Google My Business.
This site is possibly the most popular way for people to search for businesses. You can enter your name there by going to the website and searching for your business name.
If it's already there, click on it and verify it as yours. Otherwise, add it, verify it, and confirm the hours and address. Now, you'll show up with the keyword searches that match your job title. It's free, and it can bring you substantial work.
Don't forget to keep an eye on your Yelp status, too. Along with Google Reviews, this site is the go-to for anyone debating using a company or provider. Social media reviews are helpful, but Yelp solidifies the positive or negative feedback.
If someone does leave you a review, whether good or bad, always try to reply. A thank you goes a long way in the internet world, and if someone complains, how you respond can turn a bad review into good marketing.
---
Step Six: Tie Up the Loose Ends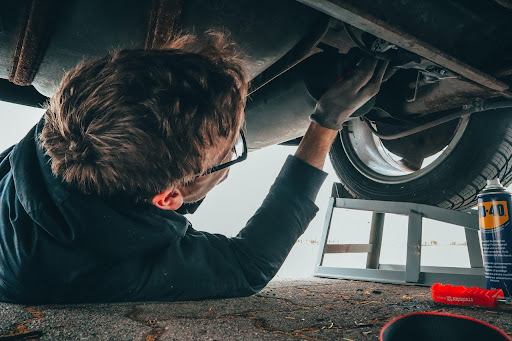 As a freelancer, you will need to handle the little things your employer dealt with for you.
How are you going to manage your payroll?
Yes, you need a paycheck, even if you don't have other employees. QuickBooks is accounting software that's user-friendly and easy to integrate with other software.
Health insurance is another concern. As an employee, you could get volume discounted rates that you don't have access to by yourself.
But when you sign up with Selfgood, your membership puts you in the same group as thousands of other gig workers. So, you get discounted premiums for prominent healthcare coverage like you did as an employee.
On top of that, you also get reduced rates on things like car rentals, shipping with UPS, and much more.
Tying up loose ends is your final step, and when you use Selfgood, it simplifies everything.
---
Conclusion
Freelance mechanics are so in-demand that there are entire websites like YourMechanic dedicated to providing access to them.
You can jump on board this trend and get into the gig work industry with your mechanic skills.
This guide will get you started. Then, Selfgoody is ready to help you tie up loose ends and offer tax, legal, and financial advice to jumpstart your business!