So you saw Cocktail or Coyote Ugly and want the flexibility of a freelance bartender life?
Let's get you started. Bartending is more than throwing some drinks together and filling customer orders. It's a job that takes skill, finesse, and an unparalleled ability to listen to people vent about their woes while multitasking like a boss. It's also an incredible way to earn a lot of money. If you're considering adding a side hustle to your career, freelance bartending is a lucrative choice. Unlike a traditional, full-time bartender, freelance bartenders aren't tied to a specific location. Instead, these freelance mixologists can travel from one venue to another or work at private parties.
Being freelance also means you're essentially running your own business, though. Areelance bartender is directly responsible for their marketing and obtaining clients. So what must a person do to land a freelance bartender job, and how much can you make doing it? Read on for all the details!
​​
---
What Skills Do I Need to Work as a Freelance Bartender?
In most states, freelance bartenders don't need to take classes or have a certificate. The first step for bartending as a side gig is to partner with a full-time professional bartender. That's not to say you don't need any skills at all. Companies hire private bartenders for their soft rather than hard skills at private or corporate parties.
What Characteristics Make a Good Bartender?
Bartending is a highly social job. The more you can get people to connect with you, the more they spend (and the higher your tips). Anyone can learn how to follow instructions and mix a drink. However, not everyone has the soft skills to work as a freelance bartender. By the time they've been operating for a few months, event planners recognize the integral traits that fulfill the job description. So here are a few that will get you behind the bar faster:
Personality
An outgoing personality with an even, easy temperament is vital when dealing with the public. And it's extra crucial when the public is drinking lots of alcohol. Bartenders must deal with many different situations. Drunk and obnoxious, lewd and rude, hysterically crying their eyes out; the emotions at a private bar can run the gamut. So don't take anything personally; keep your behavior calm and professional.
Flexibility
A hefty portion of your early gigs will start as last-minute fill-ins at private events as a freelancer. Is your schedule flexible enough that you can take on those jobs and prove your value? Can you hang out late for cleanup if a celebration runs into the wee hours?
Are you willing to jump in and offer a helping hand when needed? If so, you'll become the go-to bartender, and your reputation will get around with other organizers. Your calendar, and your wallet, will start filling up quickly!
Emotional Intelligence
Things can quickly get out of hand when large quantities of alcohol are present. High emotional intelligence and an ability to sense when a situation starts to heat up before it boils over are some of the most important traits a bartender can possess.
Let's throw out a couple of examples of frequent bartending situations you may need to diffuse:
A customer is intoxicated, and it's up to you to cut them off. They're probably not going to take it too well. You'll have to finesse your way through that and avoid an altercation.
Customer A, who has also had too much to drink, hits on Customer B's significant other. Customer B must defend their companion and ego and engage with Customer A. Until Security can intervene, it's your job to diffuse the situation and prevent the fight without drawing too much attention.
Weighty issue: It's an uncomfortable topic, but alcohol is the number one date rape drug. As the bartender, you're the outside observer who can catch potential perpetrators before they take a victim.
You could save lives with emotional intelligence and knowing how these situations occur. A great bartender will know how to keep an eye out for these things and how to intervene if it comes down to them.
And, Of Course, a Little Mixology Helps
How confident do you recognize what liquors go best together, pour drinks, and mix? Experience and soft skills can make you a coveted freelance bartender everyone wants to hire.
Go one further and become a great bartender by learning mixology through online or in-person lessons. You'll find dozens of free or cheap courses to push you to the next level.
Consider bartending school if you plan on turning your skills into a career. The formal education will open you to more consistent jobs or help you launch your bartending business.
---
How Do I Become Licensed to Become a Freelance Bartender?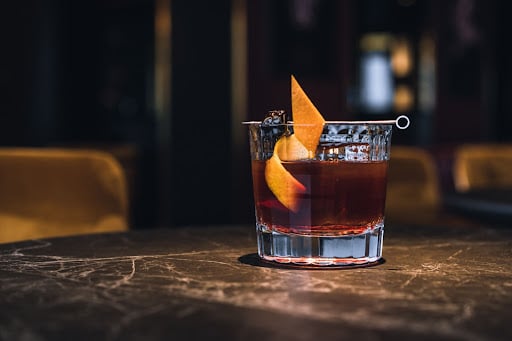 Working with alcohol always means dealing with some state and federal restrictions.
Most of these don't apply to you since you're the freelancer, not the event holder. However, you must know the laws in your state and country. Serving minors alcohol, for example, can land you — and them — in jail.
Licenses, Certificates, and More
Most people over 21 can get a side bartending job to make some extra money. Some local and state laws may require a permit or certificate. But, overall, there isn't a national certification or formal requirement.
Helpful Certificates
Getting certified improves your chances of finding the best gigs and getting paid better. The T.I.P.S. certification is an online course discussing alcohol safety and bartending.
You might need a T.I.P.S. or similar certification for freelance gigs at large venues, so it's usually worth the investment.
State-Specific Requirements
Each state has its requirements for anyone providing bartending services. Some, like Florida, are lax and hardly have any mandatory guidelines. Others, such as Washington, are stringent.
You must review and meet all criteria for your state before providing any bartending services. Otherwise, your bartending career could be over before it begins!
Business Registrations
You'll need to make your business official with the I.R.S. when you're ready to start bartending at events like birthdays and weddings by yourself.
The next required step is registering your business as a sole proprietorship or limited liability corporation.
You'll get an employer identification number (E.I.N.) to officially start collecting money and paying taxes. You'll need all this info to get the insurance policies necessary to work with customers.
Not sure how to handle this part of setting up a business? Head to
Selfgood
, the all-in-one resource for small business owners and freelancers. Their team of legal experts is ready to walk you through the process.
---
How Do I Get Freelance Bartender Gigs?
You are moving into the part-time world of bartending means branching out your network.
Connect with vendors who put on private and corporate events through gig websites like Fiverr. Head to your local banquet halls and catering companies and put your resume in as a flexible fill-in to get you started.
You can also ask bars and restaurants if they need contractors to fill in on empty shifts.
These businesses have to follow strict protocols, so they may not be able to hire you until you've received your safety certifications.
Going Out On Your Own
Eventually, you'll have enough experience to ask for more money and better gigs. Word of mouth may also bring in jobs as your reputation grows. Then, people will call you when they need help.
Pay attention to the business side as you work for full-time bartenders.
How are they promoting? What supplies and tools do you use the most, from garnishes to glassware? What credentials and insurance do the venues regularly ask for?
When you're ready to spread your wings and become a full-time freelance bartender, these observations will be invaluable for your bar management.
Subscribe To SelfGood
Get up to date perks and Gigworker news. Easy. Simply. SelfGood. Subscribe.
---
How Much Does It Cost to Work as a Freelance Bartender?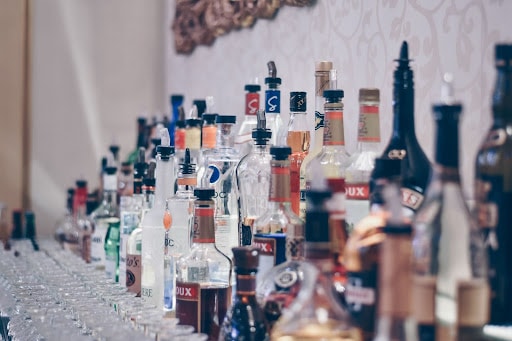 Freelance side hustles aren't going to cost you anything. Once your certifications and legal fees (if any) are paid, you can work for anyone who hires you.
Running a business offering event bartending is a new ball game (or bar tab).
Setting up your biz requires an initial investment in tools, equipment, supplies, and alcohol stock. Unfortunately, top-shelf liquor isn't cheap so that these upfront costs can pile up quickly.
Planning Your Expenses
Going into your bartending business with a savvy mind and eyes wide open to the expenses gets you started on a solid foundation.
Supplies
Make a list of the drinks you want to provide, including the popular ones, like margaritas and mojitos.
What ingredients do you need for that list? Once you've got that down, figure out how many drinks you can make from one set of those supplies, and you'll get a better idea of how much of each item you should buy.
Provide your equipment to get more gigs. Invest in a portable bar, coolers, mixers, napkins, and other must-have bar tools.
Overhead and Expenses
There are other overhead costs involved besides initial supplies and setup.
Running your own business means paying self-employment taxes directly to the I.R.S. Tax rates vary, but this includes Social Security and Medicare requirements.
You'll pay for your gas and transportation, and since you're using your car, your auto insurance policy might need to be upgraded to include commercial coverage.
Advertising fees, platform fees to get jobs off freelance sites, and extra barware or equipment rental fees come out of your pocket.
You can recoup many of these costs through wise invoicing and excellent bartending skills (remember, the better your personality, the more tips you get).
Check the going rate in your area. Set your pricing rates based on your years of experience and what other event bartenders are charging.
Remember that this amount is higher in areas like San Francisco, where planning and implementing parties and galas is regular.
You may have to adjust your rates to match what people are willing to pay in a smaller town.
---
What Resources Do Freelance Bartenders Have for Help?
The bartending community is full of friendly resources and supportive forums. Mixologist bloggers and field business owners have dozens of tips for beginners. You'll find most people are happy to answer any questions.
Head to your favorite social media platforms and join as many as possible. You won't just learn many secret bartender tips but also expand your network.
As a gig worker, you're also entitled to memberships at sites like Selfgood. Designed to help self-employed businesses save money, Selfgood is the go-to place to keep bookmarked when you need to:
Order from partnered suppliers to get discounts and exclusive offers just for Selfgood members
Create legal documents and contract templates for your events using Selfgood's discounted legal services
Sign up for low-cost medical indemnity plans to take care of your health
And much more!
Your foray into the freelancing field opens the door for you to access many supportive resources.
---
Conclusion
Starting as a freelancer or transitioning to self-employment can feel overwhelming, no matter your chosen industry.
While becoming a freelance bartender is fun and flexible, getting the gigs and running your business correctly still requires some planning.
Bartending forums and Selfgood can support you as a freelance bartender. So reach out today and start your new journey on a much easier path!
Our Products
Everything you need in one place
Health Insurance
Customized insurance designed to meet your needs
Check Our Prices
Supplemental Health Insurance
Customized insurance designed to meet your needs
Check Our Prices

Life Insurance
Protecting the people you love
Check Our Prices