Welding is one of the most thankless — yet most important — careers in the infrastructure and construction industries. Welders are experts at analyzing blueprints, fusing metal seamlessly, and disassembling equipment.
Becoming a welder doesn't have to mean painstaking 70-hour work weeks and a boss breathing over our shoulder. By becoming a freelance welder, you can be in charge of your earnings and clientele.
So how do you become a freelance welder?
Check out our complete guide below, from investing in the right equipment to marketing your services to future clients.
​​
​​​​
---
Invest in Reliable Welding Equipment
Before you solder, braze, or weld your first DIY practice project, you'll need to master the techniques for neat welds. And to do that, step one is to invest in reliable welding equipment.
Safety Gear
Every day on the job, welders risk breathing in toxic metal fumes, burning their skin with ultraviolet radiation, and suffering a high-voltage electric shock.
Here's a list of safety equipment all welders should own to protect from the daily dangers of the craft:
Auto-darkening (or auto-dimming) helmet
Jacket or apron
Heat-resistant gloves
Ear protection
Steel-toed work boots
Welding shoes
Fire-resistance welding jacket
Note: Self-employed welders are exempt from OSHA's regulations. However, when welding accidents can cause blindness, burns, or respiratory problems, not using equipment carries a huge risk of permanent disability. Therefore, it may be in your best interest to still take note of some of those OSHA regulations.
Welding Gear
Fusing stainless steel, brass, or aluminum is no easy feat and requires a shop full of highly technical tools.
Depending on whether you're a MIG, TIG, Stick, or Flux-Cored welder, you may need to stock your workshop with:
Workbench
Magnets
Clamps
Pliers
Fire extinguisher
Measuring tools
Grinders
Saws
Framing jigs
Hammers
Wire brushes
It's also better to start with the basics and expand as you improve your skills than splurge on a ton of equipment you'll never use.
Wondering if you have the budget to buy the essential welding tools that will help your business thrive? Join Selfgood and enjoy
everyday discounts
that save you hundreds of dollars each month. That's money you can put right back into your business!
---
Practice Welding & Enhance Your Skills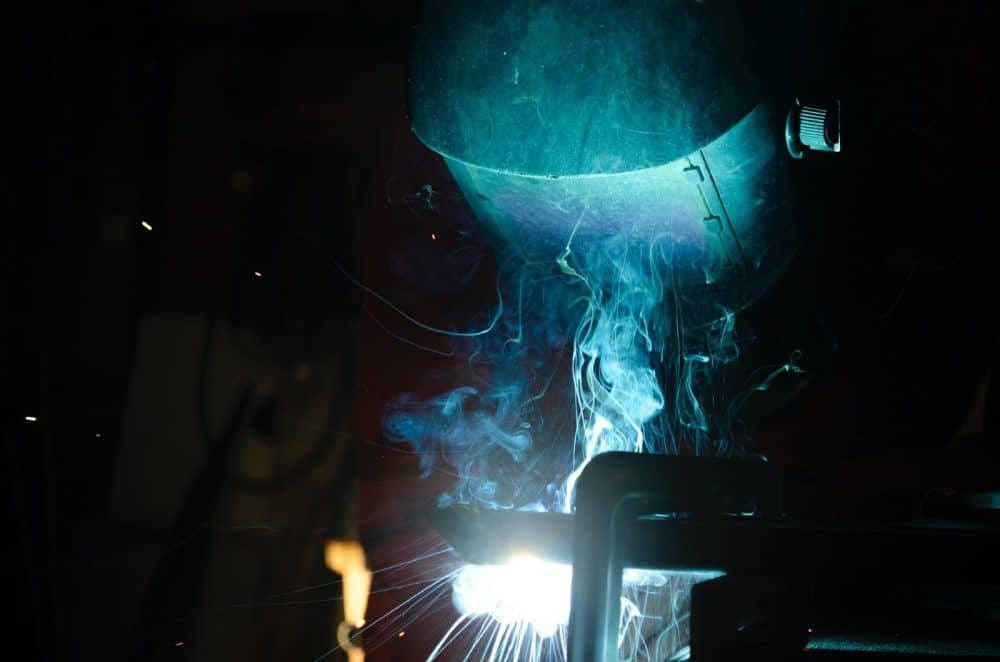 Now that you have professional welding tools and safety equipment, it's time to build your skillset. Future clients expect clean welds free of cracks, craters, burn-through, and spatter. Here's how to meet their expectations.
Welding Training Programs
Enrolling in a welding training program — or welding school — is the best way to learn welding theories and gain invaluable hands-on experience.
Welding programs can take 6–18 months to complete for a certificate, while an Associate's Degree in welding technology could take up to two years.
But do you need a professional welding education?
Not exactly.
You're gold if you're a self-taught welder with a high school diploma or GED. Yet, schooling will boost your confidence and perfect your skills for more specialized training in pipeline welding, measuring angles, or types of joints.
At a Local Shop
Many tried-and-true welders dub it an "earn-as-you-learn" type of career. Your fellow welders also agree that clients are hesitant to hire freelance welders without at least 3–5 years of experience.
A part-time gig or internship with a welding company will help you perfect your technique and prepare you for the solo route.
Discover Your Interests
Now is also the perfect opportunity to step outside of your comfort zone and explore the vast world of welding.
Careers in the welding industry include:
MIG welder
TIG welder
Manufacturing welder
Welding inspector
Structural welder
Welder fabricator
Construction welder
Pipe welder
Solderer and brazer
Oil rig welder
Tack welder
Boilermaker
Underwater welder
Research the welding career opportunities out there (especially locally), decide which ones interest you most, and focus your practice on those areas.
You may also like: How Should You Register Your Gig Business?
---
Become a Certified Welder
A certification from the prestigious American Welding Society is another optional yet highly recommended accomplishment to add to your resume.
The Certified Welder Program tests your welding talents against rigorous standards through a practical (or hands-on) exam.
Once you pass and receive your certification, you'll need to maintain it. That means re-submitting forms every six months and proving that you're still practicing the type of welding you were certified for initially.
An AWS certification is the gold standard in the welding world, which clients certainly appreciate.
---
Pursue an Apprenticeship & Gain Experience
You're now one giant step closer to becoming a full-fledged professional welder. But are you ready to fly the coop and go solo?
If you've already lined up freelance welding gigs, skip to the next section; you're already on track to earning 3–5 years of experience on your own.
Otherwise, begin applying for apprenticeships to work toward the coveted title of "journeyman welder."
What Is a Welding Apprenticeship?
A welding apprenticeship is where novice welders train under the guidance of a master, skilled welder.
These entry-level programs last 3–4 years and require a minimum of 2,000 hours of hands-on training and 144 hours of classroom time each year.
Where to Find a Welding Apprenticeship
Start your welding apprenticeship search at Apprenticeship.gov. Here, you can search the keyword "welding" or "welder" to pull up job postings across the U.S. or narrow the search down to a tri-state area.
Other companies will list welding apprenticeships on job-seeking websites like Indeed or ZipRecruiter. Some states — like New Jersey — also have an "Office of Apprenticeship" that lists state-sponsored programs.
Read the Job Descriptions!
Apprenticeship.gov is full of opportunities. But out of the hundreds of welding apprenticeships available, not all will apply to you. (Which is good news if you don't have the patience to submit hundreds of applications anyway!)
Don't apply for an apprentice role until you've read the job description and are okay with the following:
Hourly rate
Daily job duties and hours
Discipline or type of welding
Location (or the possibility of relocating)
Minimum qualifications and experience
Educational background
Benefits, holidays, time off, and vacation
Drug-testing policies
Physical requirements (like lifting 75 pounds)
Required entry exam
If you're certified in SMAW, you won't apply for an apprenticeship seeking an expert in MIG or TIG.
Answering your questions: How Can Freelancers Get a Mortgage?
---
Begin Setting Up Your Freelance Welding Business
Near the end of your apprenticeship, you should begin thinking about what comes next — launching your solo welding career and earning freelance jobs.
Here comes the business side of freelance welding:
LLC vs. Sole Proprietor?
One of the most significant decisions you'll make early on in your career is registering as an LLC — a limited liability company — or pursuing a sole proprietorship.
An LLC keeps you and your business completely separate. If a future client sues you for damages or your business files for bankruptcy, your personal assets (like your car or home) aren't on the line.
However, LLCs require annual filing fees.
A sole proprietorship is the default option if you don't register as an LLC or a corporation. From a tax-filing perspective, a sole proprietorship is the simplest business structure.
But there's zero legal protection for your personal assets.
Figuring Out Your Taxes
No matter which business structure you choose, April 15 (Tax Day) will never be the same. Instead of a W-2, you'll now file a 1099 and pay estimated quarterly taxes to the IRS to cover income tax and government programs.
Hire an accountant or a tax preparer to stay on top of your taxes and avoid accumulating back taxes.
Tracking Your Expenses & Income
To maximize your end-of-year deductions and avoid an audit, invest in finance-tracing software — like QuickBooks Self-Employed.
This version can export your data to TurboTax for a quick-and-easy filing and auto-calculate your estimated taxes as the year progresses. You can also log your income and business expenses and send professional invoices to clients.
With all of your business transactions in one place, you can guarantee an accurate filing and as much money in your pocket as reasonably possible.
Building a Website & Social Media Presence
Short of announcing your new career to family or Facebook friends, who's aware you're a soon-to-be freelance welder?
Nobody.
And those who do know likely aren't in the market to hire a freelance welder.
It's time to build up your brand where approximately 4.95 billion of us visit each day — the internet.
Start by DIYing a WordPress site using one of the hosting platform's ready-to-use themes or templates. Don't forget to add your name, business address, phone number, and email address to every page on your site!
Next, create business accounts for your welding gig. Facebook, Twitter, Instagram, anywhere you can reach an audience of potential paying clients.
Getting Insurance
Being a freelancer also means paying out-of-pocket for your insurance and not just health insurance.
Anything that goes wrong will fall on your shoulders as a business owner, which is why freelance welders should have:
Self-employed workers' compensation insurance: To cover medical bills and supplement income if you become injured on the job
General liability insurance: To cover legal defenses, property damage, and bodily injury caused by your work
Commercial auto insurance: If you get into a collision while transporting your welding equipment or traveling to a job site
Equipment insurance: To cover repairs and replacements for your welding equipment
Welding insurance could run you a few thousand dollars per year. However, without it, an unexpected on-the-job injury or tool theft could leave you out tens of thousands of dollars or without a steady stream of income.
If you're not sure where to start, check out
Selfgood
. This site offers resources to freelancers who need help with things like insurance, benefits, and discounts. It can be a lot to take on by yourself, so let Selfgood take some of that burden off your shoulders.
---
Start Marketing Your Services & Networking
Congratulations! You're officially the newest member of the freelance welding community. All you have to do now is market your services, network with other professionals, and secure your first legitimate welding job.
Here's a look at how the pro welders do it:
Reach Out to Businesses Needing Welders
The first tip is to seek out businesses that need the services of a welder, cutter, solderer, or brazer. Of course, who you reach out to depends on your talents and preferred welding discipline.
Companies in the construction, manufacturing, aerospace, automotive, shipbuilding, and railroad industries are always looking to hire freelance welders for short-term projects.
So gather a list of businesses and fire up your sales pitch. Even if they don't have a project today, leave your contact information or a business card.
Work With Local Shops
Another option is to offer your welding services to local metalworking and machine shops. Often, these shops have overflow projects that they're willing to outsource to a freelancer at a decent hourly rate.
Not only can this secure you long-term work when they're super busy, but these shop owners are also solid references when you apply for future gigs.
Network With Other Subcontractors
If you're planning to weld in the construction industry, build a network of subcontractors. Attend trade shows, expos, and local Chamber of Commerce events to meet fellow subcontractors and fill your circle.
The more subcontractors and general contractors who know you, the more likely they are to recommend you for a future project they secure.
Experiment With Digital Marketing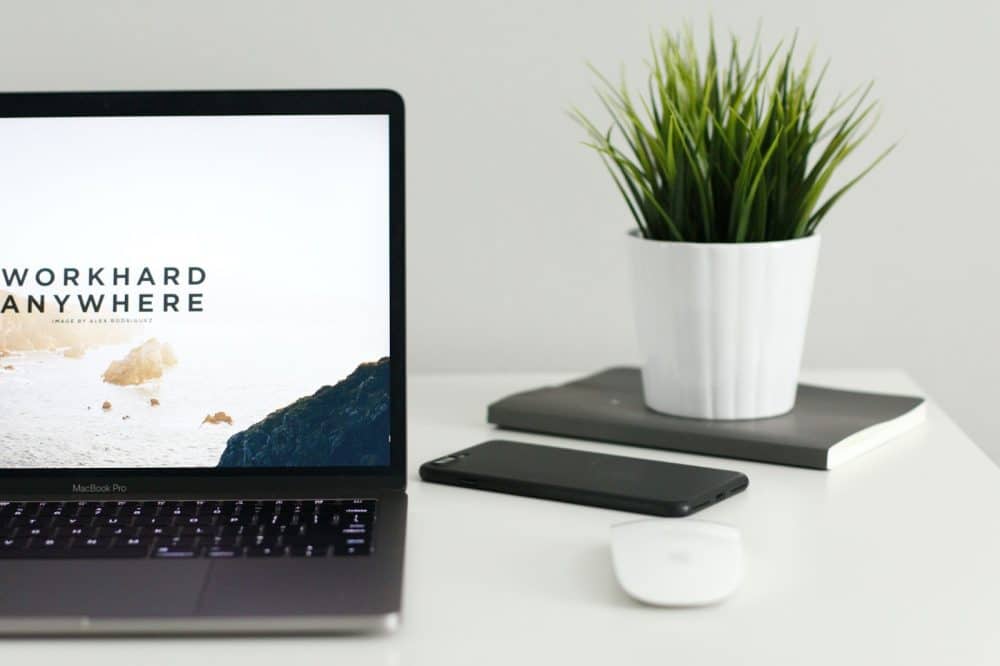 Even though your potential client pool is much smaller than in other careers, online marketing is still quite effective for welders. You can't expect clients to randomly stumble into your workshop or call for a quote out of the blue.
But you can reach them more intentionally with:
Optimized content marketing or blog posts
Pay-per-click (PPC) ads
Email marketing campaigns (like monthly newsletters)
Instructional videos or clips showing off your work
Welding tips and tricks on Twitter
Don't be afraid to bring the '90s and '00s back, either. Business cards, flyers, brochures, and posters are still effective in the marketing world, and strategic placement can bring business in droves.
Create a Referral Program
Once the business begins to blossom, you're ready for the sit-back-and-relax approach – a referral program. Referrals are recommendations from past clients that send new customers to your freelance welding business.
With a referral or loyalty program, you can offer discounts, credits, commissions, or even free services for every new client recommended.
Word of mouth marketing is also 100% free!
Discover: How to Answer the Question: How Much Do You Charge?
---
Conclusion
Going the independent contractor route and locking down your first welder jobs can prove challenging. However, it's also well-worth the freedom, income, and joy that comes with it.
If you're starting from scratch, you'll need a set of welding supplies and to educate yourself on everything welding. Otherwise, you're ready to pounce on the business and marketing aspects of transitioning to a self-employed role.
Need any other pointers as you kick off your freelance career? Selfgood has your back at every stage of your entrepreneurship. Join today and start earning discounts on health and wellness, financial and legal, and everyday discounts alike.
Subscribe To SelfGood
Get up to date perks and Gigworker news. Easy. Simply. SelfGood. Subscribe.