There is a boom in demand for copywriting today. We live in a world of informational overload, and companies need help getting their message across to an audience that skims through everything.
Smaller companies still need this service, but most can't afford to hire an in-house copywriter, so they turn to freelancers to care for their copywriting needs.
While even the best copywriters will face some challenges and fears about going freelance, it is still a very viable option.
For those who have made the courageous decision to step into the freelance world full-time, we take our hats off to you.
We hope that this article will give you all the ammunition you need to make your new freelance copywriting career a success.
---
Why Become a Freelance Copywriter?
No doubt, you've thought hard about why you want to become a freelance copywriter, but it doesn't hurt to have reminders of what you will face in the future.
Here is a list of the pros and cons of going freelance to get you excited and determined about your new career path.
Pros
Be your own boss
Work from home
Flexible schedule
Opportunities for income are endless
Cons
Income isn't guaranteed
The amount of work fluctuates
---
Pick a Niche
As the saying goes, "the riches are in the niches." In order to compete in the sea of copywriters on the market, you need to cut yourself out a little piece of the pie that is your specialty.
This separation will give you a competitive edge by making you the top candidate for a select type of copywriting work.
Instead of competing against all other copywriters on every project, you will be competing against a handful of other copywriters for specific types of projects.
This specialization will give you much better odds of being rewarded for the work, and when you become known as an expert in a particular niche, you'll find that people come to you with copywriter jobs they need.
Types of Copywriting
You can begin your specialization by choosing a specific type of copywriting to make your focus.
There are four main types of copy that you can choose to write:
SEO
Conversion
PR
Technical
Narrow It Down
Experts recommend that you narrow your niche down even more to make yourself "the expert" in your specific type of copywriting. You can do this two ways; by service or by industry.
By Service
When you narrow your niche down by service, you are making yourself an expert in creating one type of product.
Not only will you be able to target a specific problem for your clients, but by repetition, you will become highly proficient in creating these high-quality products.
You will learn what works and what doesn't and will be honing your skills along the way. As a result, your services will perform better as time goes on, as you put into practice what you learn, and you will have many happy and repeat clients.
Here is a list of some common types of written content that you can specialize in creating:
Landing pages
Website
Email marketing
Lead magnets
Press releases
White papers
Social Media Posts
Online Ads
Youtube and Other Video Scripts
Direct Response
Case Studies
Product Descriptions
By Industry
Another great way to narrow your niche down as a content writer is by industry. You can make yourself an expert in copywriting for the industry by subject or audience.
This works well if you have some background knowledge or past experience with the industry.
For example, if you have a passion for the subject or have also worked in that industry, this would be an excellent opportunity to write copy with authority and resonate with your client's target audience.
Some examples of industries that require plenty of copy include:
Real estate
Fitness
SaaS
Finance
Legal
Fashion and Beauty
When determining which industry to choose as a freelance writer, doing market research is a good starting point. You can start by reading this article.
You can also niche by writing:
Subscribe To SelfGood GigBeat
Get Your Regular Dose of SelfGood GigBeat!
---
Create a Stellar Portfolio
Most clients will ask for some examples of your past work in order for them to take you seriously. Unfortunately, when you are just starting out as a freelancer, you may not have any past work completed that you can share.
Nevertheless, you can still create a few good pieces of content that you can use to show potential clients what you can do for them.
One way is to self-publish two blog posts (or more) on LinkedIn, Medium.com, or as a guest post for other professionals.
Always use editing apps at the end or during writing to check for typos, grammar mistakes, and good readability.
Two of the most popular are Grammarly and Hemingway. The last thing you need in your portfolio is errors and run-on sentences. These apps can help tremendously in the proofreading process.
You'll want to include a few pieces in your portfolio highlighting your best work and focusing on your chosen niche. These can be long-form content or short but should reflect the types of work you hope to land.
This article explains how to do this step-by-step when you are just starting out and gives some good examples to follow.
Your Professional Website
Another great way to stand out as a professional is to create your own website. This website is more than just another place to showcase your portfolio.
This site is where you create your brand, voice, writing styles, and expertise. It's like your own personal billboard, but on the internet. So what do you want your clients to know about you? How will you stand out?
After you're happy with your professional website, get an email address to match it. This looks much more professional than a personal email.
Set Up Your LinkedIn Profile
Although you may have a LinkedIn profile already, if you want to go freelance, now is the time to take another look at it.
You are now the face of your business. Your LinkedIn profile needs to reflect that.
Follow these seventeen tips from LinkedIn to optimize your profile.
---
How and Where to Market Your Services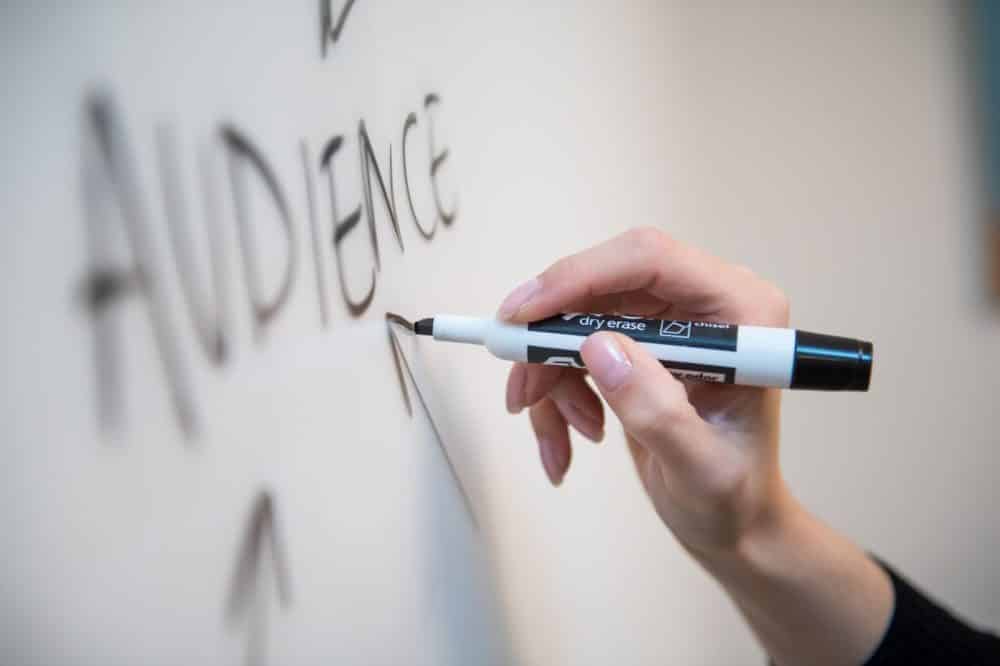 The biggest challenge to being successful at being a freelance copywriter is finding clients. As a freelancer, you will need to spend significant time marketing your services, especially in the beginning.
Here are some marketing strategies that have been proven effective as a copywriter:
Network
As a freelancer, you need to widen your circle of acquaintances because you don't have the budget or marketing team of larger marketing firms. So word of mouth will be one of your most significant sources of new clients.
To meet new people, you can join groups online or in real life with like-minded people. Many of these groups will host events. Make sure you are there and prepared to mingle.
You never know which connection will be the next connection to a job opportunity.
Contact anyone you know in the industry or any industry that would require copywriting services and let them know that you are freelancing now so they can keep you in mind.
Cold Pitch
Research the companies in your niche that could use your copywriting skills. Send them an email offering your services. Ensure this email is well written (you are offering copywriting services) and include a professional email signature.
You can use this free cold pitch email kit from Mailchimp to help you get your footing, and don't forget to send a follow-up email if you don't hear back.
Content Marketing
Another great way to market yourself as a professional copywriter is to get writing!
Write guest posts for others, write on your own website, and post relevant content on social media. Get your name and writing out there for as many eyes as possible.
You can even create podcasts or webinars to teach others the craft. This will give your freelance business more authority and credibility.
Learn more about small business essentials that every freelancer needs in 2022.
Testimonials
Clients will always appreciate the experience that others have had when using your services. That is why collecting testimonials is a worthwhile endeavor.
Most of your clients are busy, so if you are having a hard time getting a response to your request for a testimonial, try to offer a discount to clients for passing the word.
Once you get a good amount of referrals, learn how to leverage them here.
Online Marketplaces
One of the most effective ways to promote your services is to search through online job boards or marketplaces and apply to the ones that interest you.
Here are a few of the most popular writing marketplaces on the web:
Upwork
Fiverr
nDash
CloudPeeps
Toptal
Skyword
Foundr has a great article on how to use online marketplaces successfully to grow your freelance writing business.
Search LinkedIn
LinkedIn is one of the best ways to share your professional profile with the world. It is also a great place to find clients.
Check out this neat hack shared by Lewis Commercial Writing on how to find your next client on LinkedIn.
---
How to Determine Your Rates as a Freelance Copywriter
Another challenge freelancers face is determining how much to charge for their content writing.
You may be worried that if you charge too much, your rates won't be competitive, and you'll lose clients. On the other hand, you want your income to reflect the value of your writing skills.
Here are some things to consider when determining your rates as a freelance copywriter:
Determine Your Payment Model
Another crucial decision to make when taking the freelance plunge is how you will determine your fee. There are several payment models to choose from:
Hourly Rate
Flat Rate
Package Prices
Monthly Retainer
Each of the above payment options has its own set of benefits. To decide which is best for you, read this informative article.
Check out the Competition
After you've decided on a payment model, you need to decide on a payment amount. This is the tricky part.
One way to come to an amount is by checking out the competition and answering these questions:
How much are other writers charging?
What are they offering?
How can you make your services more valuable?
Know Your Worth
But what the competition charges shouldn't be your only measure of how much your services should earn.
You need to believe in the value of your services and the value of your experience, expertise, and skills. If you are a seasoned veteran with years of experience, your fees should reflect that.
If you have consistently proved to bring good results from your copy, that deserves compensation.
There are plenty of copywriters that are making six figures as freelancers.
---
How to Replace Employer Benefits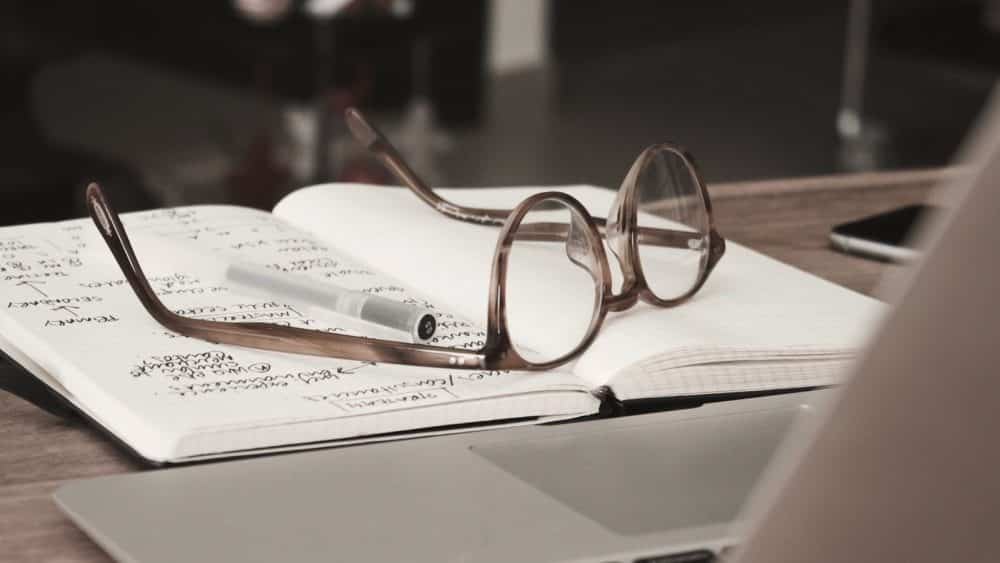 The biggest downside to freelancing is the lack of benefits.
All those employer benefits you are used to from your former copywriting business; health insurance, sick days, retirement, life insurance, overtime, unemployment, and so much more; are no longer.
You need to find a benefits package for yourself.
Luckily some services can fill this gap for you. Selfgood offers a full suite of services for freelancers. Their membership benefits can help those who are "on their own" feel like they have a helper.
Benefits to Consider
Which benefits do freelance copywriters need to consider?
First and foremost, most individuals would want to find a good health insurance plan that includes dental and vision.
Retirement is another big topic in freelancers' minds. Having an IRA, SEP IRA, Solo 401k, and some wise investments can help those who don't have employment retirement funds to still see a means for retiring in the future.
What about vacation or sick days? How can a freelancer fill that gap?
The best way is to open a separate savings account and call it a vacation fund.
Life Insurance is an excellent investment to consider if you have a family.
A good place for reliable legal and financial advice should also be on your list of benefits – Selfgood offers both!
Include the costs of these services in your rates so you can afford them.
---
Taxes for Freelance Copywriters
When you are a freelancer, the IRS technically sees you as a small business.
This distinction can make the tax filing process intimidating, but it doesn't have to be.
Just make sure you save about 20% of your income each month for taxes.
Keep good records. Collect all invoices of payments collected as well as receipts of any business expenses.
Make sure to take advantage of any deductions you are eligible for as a copywriter. Here is a list that you should keep in mind.
Quarterly Estimated Taxes
If you expect to owe more than $1000 at the end of the year for your taxes, the IRS requires that you pay quarterly estimated taxes.
The IRS provides all the information you need to set this up.
To succeed, freelance copywriters must learn to be writers and businesspeople. This article laid out some essential aspects of how to do this.
Of course, as time goes on, you'll learn your own tips and tricks of the trade. Maybe one day, you'll be writing an article like this to help other aspiring freelance copywriters succeed in their own careers.

Subscribe To SelfGood
Get up to date perks and Gigworker news. Easy. Simply. SelfGood. Subscribe.