Supplemental Benefits for Independent Contractors, Entrepreneurs, and Freelancers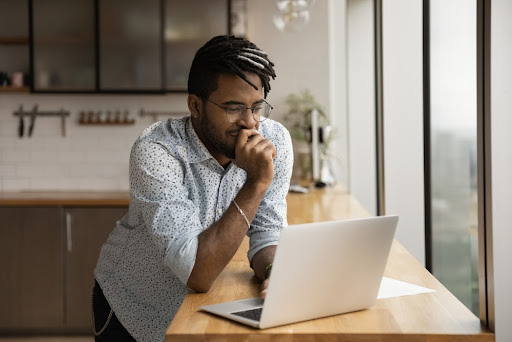 While freelancing comes with plenty of flexibility and autonomy, it doesn't come with a benefits package.
…which means it doesn't come with health insurance.
And that's a huge problem for many people.
Fortunately, there are plenty of ways to get health insurance as an independent contractor. And supplemental insurance can help to fill the gaps in your policy.
Here, we'll explain what you need to know about supplemental benefits (and health insurance in general). With this info, you can enjoy peace of mind about your coverage as you embark on a new career phase in the freelance world.
---
First Things First: Let's Talk About Health Insurance
In order to understand supplemental benefits, it's important to understand what the typical heath insurance plan covers.
Ready?
Let's start with a few health insurance basics and go from there.
Understanding Health Insurance Terms
You already know that the extent of your health insurance coverage depends on the plan you select and the amount you pay.
But it's essential to understand a few key terms to determine exactly how much you can expect to pay for healthcare and compare various insurance plans.
Premium
The amount you pay each month to maintain health insurance coverage.
Your monthly premium will vary depending upon the coverage you need and the health insurance plan you select. It will likely be higher for plans with lower deductibles and copays for healthcare services and prescription drugs.
Determining the monthly premium that's right for you depends on how often you use health insurance to pay for services and medications and your budget.
Deductible
The amount you will pay out-of-pocket for healthcare services before your insurance begins covering any costs. Sometimes, your provider will cover preventative care and specific procedures regardless of whether you've met your deductible.
People who use their health insurance frequently benefit from plans with a lower deductible because they spend less before their provider starts paying for a percentage of expenses.
Individuals and families can save money on premiums by opting for a higher deductible plan.
A higher-deductible route is often sufficient for those who don't:
Take expensive prescription drugs
Have a chronic condition
Anticipate using their health insurance to cover much more than preventative care or emergencies.
CoPay
A set amount you pay for certain healthcare services like office visits and standard preventative procedures.
You can usually expect to take care of a copay at the time of service, such as at the reception desk of an office or having your credit card charged right after a telehealth appointment.
Coinsurance
After you've paid your deductible, you will still pay a set percentage of the cost for healthcare services — your insurance covers the rest of the allowed amount.
Out-of-Pocket Maximum
Once you've paid your deductible amount, there's a maximum amount you will pay for coinsurance costs before your plan starts covering 100% of allowed healthcare services.
Keep in mind:
You are still responsible for paying your monthly premium, copays, out-of-network costs, and other expenses not included in your plan once you've reached your out-of-pocket maximum.
Out-of-Network Provider
This refers to a doctor or specialist outside your provider's network. Their services will either cost more, or your plan won't cover them at all.
When a doctor is part of your health insurance company's network, they have a contract to provide services at a specific cost that the insurance provider will pay.
Out-of-network doctors usually charge full price. Your insurance will sometimes pay the amount allowed in their contracts with in-network providers, and the physician or hospital will bill you for the rest.
If possible, opting to receive care from an in-network provider is the best way to avoid sky-high bills you'll need to pay out of pocket.
What Does Health Insurance Cover?
The previous section demystified some standard terms you'll encounter while exploring health insurance plans. Now, we can discuss what typical plans do and don't cover. This will help us to make sense of how supplemental benefits offer additional coverage for those needing it.
So let's dive right in:
Each health insurance plan is different, offering varying coverage for specific services and procedures.
Remember, how much you pay for your monthly premium, deductible, copays, coinsurance, and prescription drugs determines how much your health insurance will cover.
With that in mind, most plans offer various levels of coverage for standard healthcare services like these:
Preventative procedures such as routine checkups and vaccinations
Visits to urgent care or the emergency room
Prescription medications
Specialist visits (sometimes subject to approval)
Medical devices
Wellness needs
The majority of health insurance plans will not cover certain services such as:
Elective cosmetic surgery or procedures
Prescriptions not used for the original FDA-approved purpose (referred to as "off-label" use)
New or experimental treatments
Holistic or alternative medicine
We've covered most of the basic information about the medical benefits most likely available through health insurance plans. Let's move on to supplemental options that may help cover other expenses.
Looking for a Side Gig? We review GetPaidTo app.
---
What Are Supplemental Insurance Benefits?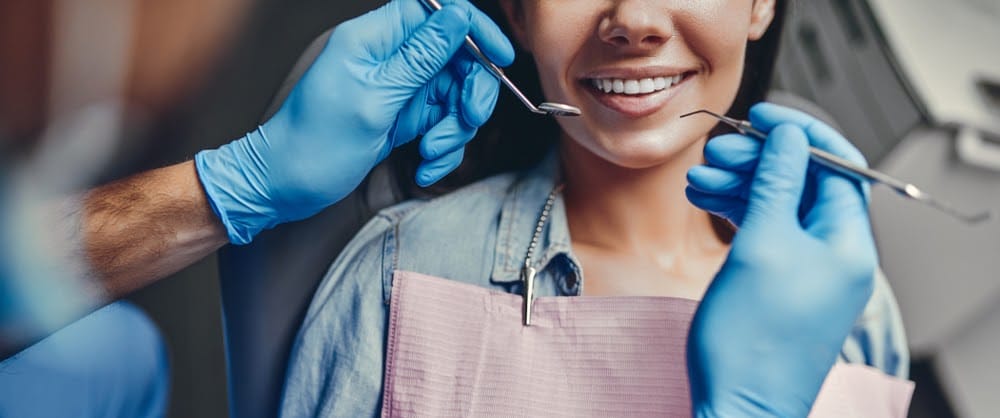 Generally speaking, supplemental benefits cover basic costs like what you owe toward your deductible, copays, and your coinsurance responsibility.
Some plans offer assistance paying for medication, transportation to appointments, food, and lost wages related to health conditions, illnesses, or injuries.
In other cases, supplemental coverage might provide various benefits that your primary health insurance plan does not:
Major/Critical Illness Insurance
Dental Care and Vision Coverage
Short-Term Disability Insurance
Long-Term Disability Insurance
Life Insurance
Regardless of which supplemental benefits plan you choose and what it covers, these plans are unsuitable replacements for standard health care coverage.
Most carriers require a primary comprehensive health insurance plan before enrolling in supplemental benefits. People who plan to use Medicare must have Part A and Part B coverage to enroll in additional benefits.
When Should I Consider Supplemental Health Insurance Coverage?
A gig worker should consider supplement health insurance coverage when:
A condition or risk factor not covered by your health insurance plan exists
If your regular health insurance plan does not include dental care or vision coverage
To protect yourself from unexpected medical bills
If there is a potential risk of injury or illness where you work
If your healthcare plan doesn't cover all your individual needs
Sometimes other circumstances exist.
Interested in an Independent Contractor Opportunity? We look at UPS.
---
How Can Freelancers, Contractors, and Gig Workers Get Health Insurance and Supplemental Benefits?
If you thought self-employment and freelancing disqualified you from getting healthcare coverage, think again!
The economy is shifting as more individuals opt for gig work, giving them more control and flexibility regarding their schedules, finances, or personal priorities. As a result, it's become easier to find health insurance options that fit various needs.
Here are a few ways gig workers find quality coverage independent of an employer.
The Health Insurance Marketplace (Healthcare.gov)
Also known as Obamacare, the Health Insurance Marketplace came about in 2013 as an answer to the large population of U.S. residents who were uninsured. Many did not qualify for health coverage through Medicaid, Medicare, or an employer, while others simply could not afford the plans available to them.
The Affordable Care Act (ACA) made health insurance available to everyone who needs it, ensuring quality coverage for self-employed gig workers and their families.
You can access the Health Insurance Marketplace at Healthcare.gov. There you can compare health plans offered by different carriers and select which one is ideal for meeting your needs.
For your reference, here are a few relevant facts about individual and family plans acquired through the Health Insurance Marketplace:
You may see these plans referred to as private insurance or short-term insurance
Your monthly premium will partially depend on age, location, and income
You'll need to keep an eye out for a qualifying or open enrollment opportunity to sign up (enrollees can also make changes to their coverage during open enrollment periods)
Public Health Insurance
Depending on your circumstances, you may qualify for public health insurance through programs like:
Medicare
Medicaid
Veterans Affairs Healthcare
Indian Health Service
Your kids may meet the eligibility requirement for the Children's Health Insurance Program (CHIP), depending on your household income.
Public health insurance options are available to people within a certain income bracket or who meet specific social criteria (such as previous and active military service or being part of an indigenous group).
Centers for Medicare and Medicaid Services (CMS)
Those who qualify for Medicare based on age will find that there are multiple parts, all covering different areas of your medical needs. For example, Medicare Part A and Part B provide primary coverage for healthcare services like doctor visits and hospital stays.
Medicare Advantage plans (MA Plans) are a bundle of Part A, Part B, and sometimes Part D (drug plan coverage). Most of the Medicare Advantage plans cover benefits that Part A and B don't, such as vision care, dental cleanings, and hearing. If you're looking for coverage to help with dental care, hearing aids, or acupuncture for your chronic lower back pain, take advantage of the all-in-one MA plan.
If you plan to enroll in Medicare, be aware of all Medicare options available to you. It will help you make an informed decision about which parts of Medicare you need, whether that's a major medical, prescription drug, or some other type of critical coverage.
---
Why Are Supplemental Benefits Ideal for Gig Workers and Freelancers?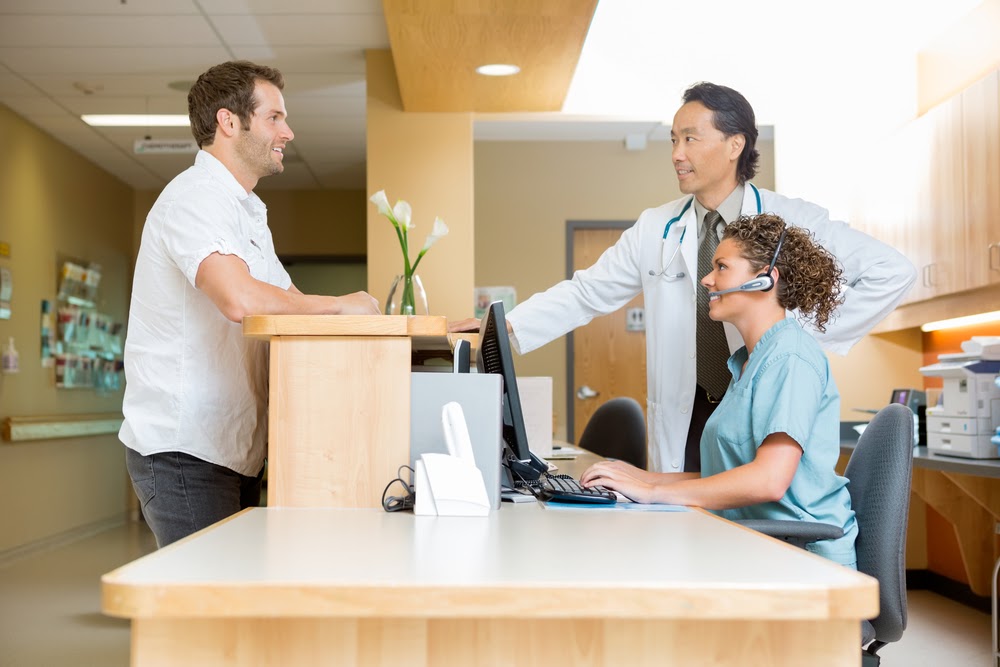 Many freelancers, contractors, and self-employed individuals find that adding supplemental coverage to their private health insurance plan provides an extra layer of security.
Why?
Supplemental benefits help pay medical expenses you may not otherwise be able to cover out-of-pocket due to factors like these:
Potentially unpredictable income flow
Lack of paid time off for personal or sick days
Self-employment tax rates and payment schedules
Business expenses such as software, hardware, phone services, and internet
By enrolling in supplemental health insurance benefits, you can stay focused on providing your clients with high-quality work, knowing you may not need to cover significant expenses such as:
---
How Does Selfgood Support Self-Employed Individuals?
We're glad you asked.
Selfgood is your ally while you embark on the journey of self-employment. We're here to help you feel confident as you step into the realm of endless career possibilities, using your unique skills to impact the world around you.
Part of our mission includes:
Providing 24/7 advice if you have questions navigating the world of benefits
Offering exclusive prescription discounts
Connecting you with top-notch telehealth providers
Helping negotiate lower healthcare bills for our valued members
As a Selfgood member, you'll always have a team of experts to help you find the benefits that meet your needs and discover the many gig-worker perks we offer trailblazers just like you.
Selfgood members love all our incredible services, but here are a few of their favorites:
Unlimited Teledoc appointments
Virtual mental health services
Patient advocacy and negotiation services to lower medical bills
Discounted dental, vision care, and medical services
Wellness tools and program discounts
Unbeatable prescription drug and medication discounts
Access to essential legal document templates
Exclusive pet insurance offers
Discounts on other goods and services, such as gym memberships
---
Conclusion
Whether you've recently pivoted your career to be more gig-focused (and ditch the post-pandemic corporate culture) or have been flying solo for a while now, it's never too late to think about benefits.
Ensuring you have the insurance coverage and overall support needed to succeed as an independent worker is essential — Selfgood is here to make that process as simple as possible.
Hopefully, we've answered all your basic questions in this article.
But we also know that every gig worker is different, so don't hesitate to reach out with any questions about how Selfgood's tools and services can have your back while you focus on creating a career that's as unique as you are.
Subscribe To SelfGood
Get up to date perks and Gigworker news. Easy. Simply. SelfGood. Subscribe.
Our Products
Everything you need in one place
Health Insurance
Customized insurance designed to meet your needs
Check Our Prices
Supplemental Health Insurance
Customized insurance designed to meet your needs
Check Our Prices

Life Insurance
Protecting the people you love
Check Our Prices