Some people feel most confident posing for a photoshoot and working the camera. Others feel more comfortable behind the lens, selecting the perfect lighting, angles, and backgrounds to capture an unforgettable moment in time. For the latter, you can become a freelance photographer.
We snap photos every day to the tune of one trillion snaps per year. But what if you want to turn your passion for photography into a full-fledged career?
Do you have your eyes set on becoming a freelance photographer?
If so, you're in the right place.
Check out our complete guide explaining how to become a freelance photographer and turn your love for photography into a thriving business!
​​​​
---
Decide on a Business Plan
Photography is your lifelong passion, but it's also your business venture from this point forward. That means making a few tough executive decisions early on in your journey.
Let's review some important choices.
Full-Time vs. Part-Time
Breaking into the freelance photography space comes with plenty of newfound freedom — including your work schedule.
Are you ditching your office job for a shot at your childhood dream? Or, is photography more of a once-in-a-while side gig to pay rent?
The answer to this will ultimately determine budgeting and scheduling.
LLC vs. Sole Proprietor
Registering as an LLC — or limited liability company — offers legal protection if an unhappy client decides to sue.
If you happen to cancel last-minute or the proofs suffer water damage in your care, a client can seek damages from your company's assets, not yours.
Sole proprietorships are the default business structure, especially for newbies testing the waters. While your personal assets (like your house and car) are at risk in the case of a lawsuit, tax-filing is much easier as a sole proprietor.
Many start as sole proprietors before transitioning into an LLC.
Check out Selfgood's guide on how to register your business to learn if LLC or sole proprietorship is the best route for you and your business.
What Are You Doing About Benefits?
If you are going to work as a freelance photographer full-time, you're going to need to think about your benefits.
Being a freelancer means you don't answer to a boss, but you don't have an employer to figure out your benefit package. It probably won't take much research to realize that finding benefits takes work.
Fortunately, there's already something to help with that throbbing pain in your head.
Selfgood
is an online platform that offers benefit assistance to freelancers. Let them figure out the best benefits for you while you figure out the best shots for your clients.
Do You Need an Assistant?
Depending on the size of your photography business or the genre (i.e., event photography), you may consider hiring an assistant.
A photography assistant could cost you $15/hour, but they can also improve your efficiency and open your schedule up to more shoots — and fewer tedious tasks.
Decide What Makes You Unique
Although the demand is high, photography is also a highly competitive field, with more than 41,600 professional photographers in the U.S. in 2020.
Think about why prospective clients should hire you instead of your competitors.
Do you offer the best hourly rates in a 15-mile radius? Are you an award-winning professional photographer? Have your photos appeared in national magazines?
Creating a niche for yourself and becoming the best in your area is a great way to set yourself apart. Use this uniqueness to your advantage.
---
Choose a Photography Niche
All successful photographers have an artistic eye. But to excel behind the lens, you'll need to figure out where your true talents lie.
Do you like to capture natural beauty? Highly detailed macro snaps? Live-action shots? People, places, or things?
Before you go any further, learn which genres pique your interest. Here's a shortlist of photography niches you may want to explore:
Wedding photography
Event photography
Product photography
Commercial photography
Portrait photography
Stock photography
Digital photography
Sports photography
Fine art photography
Still life photography
Real estate photography
Nature photography
Landscape photography
Abstract photography
Photojournalism
Keep in mind that — while you can photograph nature Monday through Friday and moonlight as a wedding photographer on the weekends — your chosen genre will also influence the equipment you need and the skills you improve.
---
Invest In High-End Camera Equipment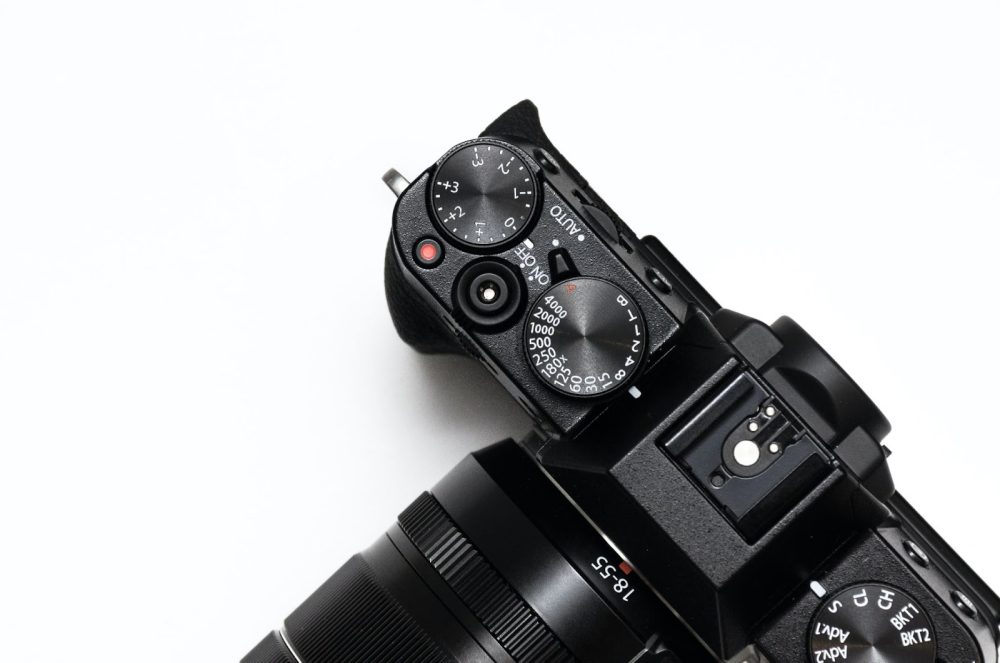 Skill and passion inspired your freelance photography career. But high-end equipment from the most trusted brands in photography will drive your business to new heights and bring those photos to life.
Read up on the type of equipment a photographer within your niche uses daily to score paying and repeat clients.
Start with a high-end camera with the ISO, shutter speeds, frame rate, white balance, apertures, and modes ideal for your niche. Extra batteries will come in handy during longer sessions or for charger mishaps.
As you perfect your craft, you'll also want an assortment of lenses (i.e., medium telephoto, wide-angle, macro), a tripod for still shots, lighting tools (such as reflectors and diffusers), and backdrops for indoor studio shoots.
Post-production processing is just as important for ensuring magazine-quality photos. So don't forget pro photo editing and retouching software — like Lightroom or Adobe Photoshop — to touch up blemishes, adjust lighting, and colorize photos.
You may also like: Who Needs Self-Employed Business Insurance?
---
Practice!
To justify your rates and attract new clients, you'll need to do three things: practice, practice, and — guess what? — more practice.
Learn the tricks of the trade and master your brand-new equipment. How should you do this? Here are a few effective methods.
Learning the Principles Within Your Niche
Pressing the shutter-release button is simple.
Adjusting the ISO, shutter speed, and mode and using the correct lens or diffuser to capture a beautiful moment in time requires expertise.
There are three methods to becoming a photography master (in order of most to least valuable):
Tagging along as an assistant for a more experienced photographer and picking up their habits
Reading photography tips and tricks or watching photography advice videos and then practicing them
Trial and error — the figure it out yourself approach
This practice period is prime-time to befriend your camera, including understanding its settings and quirks, to prepare for future gigs.
Offering Free Photoshoots
Spoiler alert: the next step is putting together a professional portfolio that'll wow potential clients into booking you for their event. So it's time to get a head start on compiling an album of your best work.
If you don't have any samples, now's the time to offer free photoshoots. This is also the only time you should do anything completely for free in your career!
Ask photogenic friends if they're willing to be your muse for a vignette-style shoot. Snap a few shots at the next family birthday bash or Thanksgiving dinner. You take the best of these photos and turn them into the template for marketing your business.
---
Create Your Portfolio
Anyone can buy themselves a $3,000 Canon camera, call themselves a freelance photographer, and advertise their services online.
But to impress clients, you'll need to prove yourself. And that means creating a portfolio and pouncing on the opportunity to brag, "Look what I can do!"
Wix, SmugMug, and Squarespace are three great online portfolio tools for proudly broadcasting your skills both behind the lens and on the editing side.
Meanwhile, the hosting platform WordPress also offers plenty of ready-to-download themes combining your photography website (like your blog and contact page) and portfolio.
Either way, remember NAP: name, address, and phone number. If a would-be client stumbles upon your website or portfolio and wants to hire you, they should have all of your information at their fingertips.
---
Master the Art of Tracking Your Finances & Clients
Joining the freelance world means adopting a few new titles, namely business owner, human resources, marketer, public relations, accountant, etc.
By mastering the art of finance and client-tracking, you can earn yourself repeat customers and save yourself a few headaches come tax season.
Invoicing & Finance-Tracking Software
With end-to-end encryption and secure transactions, PayPal is one of the easiest methods of invoicing clients for booked sessions — if you're a self-proclaimed master at filing 1099 taxes.
Yet, business tools like QuickBooks are far more beginner-friendly. Freelancers can organize business expenses (like a new camera) and income in one place, estimate quarterly taxes, and export data to TurboTax in April.
A CRM (Customer Relationship Management)
CRMs are an often-forgotten yet handy tool that can simplify the marketing process.
ActiveCampaign — for example — manages your email subscriber list, with email automation features to share weekly newsletters and announcements with past (or future) clients.
Its contact-scoring tool provides insight into which of your subscribers are "hot leads" and most likely to bite next.
Scheduling & Booking Tools
The freelance photographer lifestyle is anything but consistent. Scheduling tools like Calendly are the answer to keeping organized.
These apps link to your Outlook or Google calendars and allow future clients to book intake meetings and arrange calls in their free time slots. You can also blackout your already-booked sessions to avoid overlapping appointments, overbookings, and embarrassing cancellations.
Competitive Rates
This last tip isn't a tool as much as a strategy. Setting fair hourly, per-photo, or project rates aligned with industry standards can oust your competition and draw the crowds to your up-and-coming business.
Remember that "fair" prices will depend on your geographical area, years of experience, niche or genre, and overhead costs (like travel).
Learn more: Step-by-Step Guide to Filing Taxes When You're Self-Employed
---
Market Your Services to the Right Audience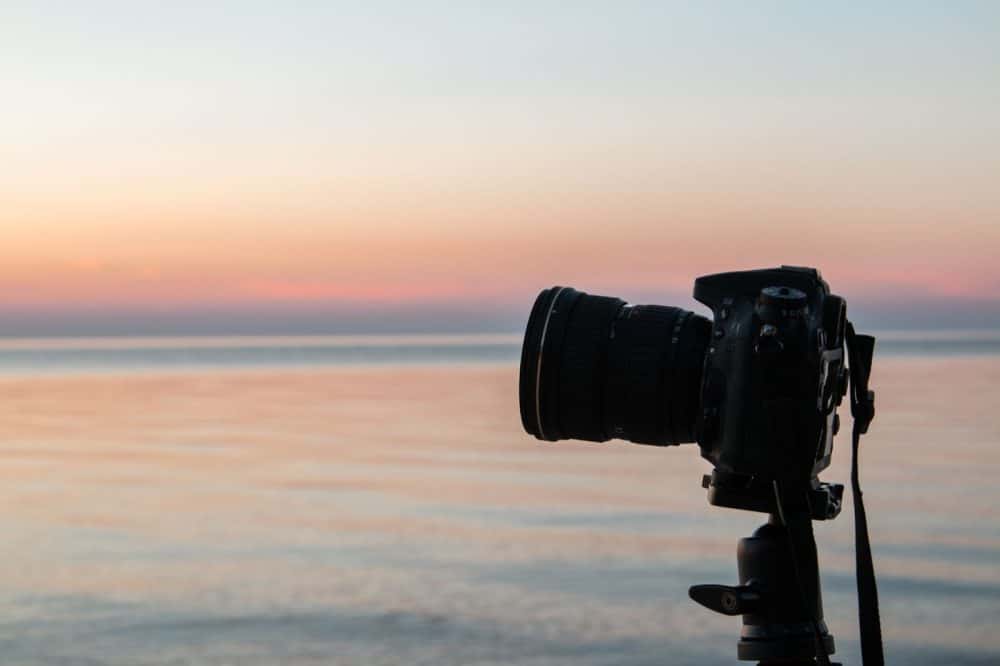 You're now one step away from sending out your first invoice and calling yourself a real-deal freelance photographer. But this next step is arguably the toughest of all — marketing.
How will you let the world know that 1) you're a photographer and 2) you're worth hiring for their special day, photoshoot, match, what have you?
Build a Social Media Presence
More than 4.62 billion of us have social media accounts. That fact alone makes photo-heavy social platforms like Instagram, Vsco, Facebook, and TikTok an obvious choice for getting your name and business out there and showcasing your post-processing prowess.
Share your favorite snaps, use highly searched hashtags, tag locations, and make your contact information visible!
Launch Drip Campaigns
Drip campaigns are automated emails sent periodically to prospects circling in the sales funnel every Friday, once a month, quarterly, etc.
Newsletters, photography tips, and promotional discounts are great ways to turn prospective clients into booked sessions.
Try Old-School Marketing Tactics
Old-school marketing is still alive and well.
If you're a sports photographer, post flyers in your town's recreational center where the youth basketball team practices.
Or send out Every Door Direct Mail (EDDM) postcards to upscale neighborhoods known for hosting backyard BBQs, gender reveals or extravagant Sweet Sixteens.
Host Mini-Sessions
Cost is a huge barrier for many of your future customers, even if you have the lowest rates in a 50-mile radius.
Short, 15-minute, holiday-themed, or seasonal mini-sessions are a fantastic way to give them a taste of your magic. You can potentially secure a dozen or so clients in a single day and spread the word about your skills.
Build Partnerships
Freelance life can be lonely. But by building partnerships with other industry professionals, you can secure an invaluable amount of exposure and a steady stream of clients in either direction (everyone wins!).
Depending on your area of expertise, that may mean:
Wedding dress stores
Videographers
Graphic designers
Florists
DJs
Event planners
Venues (i.e., weddings, parties, banquets)
Local sports leagues
Popular venues
Other vendors
Just remember that your reputation depends on these vendors and professionals living up to your promises. If you don't trust a vendor or potential partner, don't collaborate with them; it's that simple.
---
Secure Your First Clients
With the marketing aspect squared away, you're finally ready to book your first shoot or event.
To secure your first-ever photography clients:
Expand Your Email List
Email marketing is easily the #1 way to contact dozens or hundreds of prospects at once with a single button.
But to send out promotional emails or "insider" iPhone photography tips, you first need email addresses. And to flesh out your email list, you need to offer something valuable in exchange.
That could mean access to gated content on your site, a 5% discount code on their first package, or entry into a contest to "win" a discounted shoot.
Always Follow Up
Even the most-experienced photographers take a few contacts to close a deal with a "warm," almost-ready lead. Once they convey interest, reach out to them every few days — or at least once a week — to discuss.
Also, find out whether they prefer phone calls or emails and stick to that. But even more importantly, if they ignore your calls or tell you to stop contacting them, respect their boundaries!
Ask for Testimonials
Did you know that 92% of people wade through online reviews before making a purchase decision?
Asking past clients — even if they were from the free portfolio-building shoots you offered earlier — to leave testimonials on your website is a great way to build that trust and confidence in your photography service.
Discover: 10 Small Business Essentials for 2022
---
Be Flexible
The business you launch on day one won't be the same a year, month, or even a week from now. It's your job as a self-employed photographer to adapt your business to your customers (and your skillset) and be willing to change and grow with the trends.
That could mean anything.
For example, you may discover that you prefer portrait photography over landscape photography a year from now.
You may exit the solopreneur world to create a photography team to include videography. Or raise your rates after your first year. Or the industry may suddenly shift toward a brand new modern trend that didn't exist last year.
Go with the flow and remain a student of the craft. Take online photography courses, join photography groups on Facebook, and don't be afraid to start your viral trends.
---
Conclusion
Freelance photography is an extremely rewarding career path with plenty of opportunities for growth, individuality, and career happiness. But it also requires plenty of persistence and willingness to succeed.
If you've made it this far, you're ready to finally take the bull by the horns and launch your new career.
Now, it's time to start piling up freelance photography jobs.
Be sure to set aside a few minutes to
join Selfgood
 and start saving hundreds of dollars each month on freelancer benefits, like health and wellness, legal and financial, and even everyday discounts. Scaling your business has never been easier when you have these resources on your side!
Subscribe To SelfGood
Get up to date perks and Gigworker news. Easy. Simply. SelfGood. Subscribe.
Our Products
Everything you need in one place
Health Insurance
Customized insurance designed to meet your needs
Check Our Prices
Supplemental Health Insurance
Customized insurance designed to meet your needs
Check Our Prices

Life Insurance
Protecting the people you love
Check Our Prices