The ultimate guide to starting a successful Mobile Massage Therapy Business
You're in luck if you want to start your mobile massage therapy business. This guide will give you all the information you need to get started and succeed. Massage therapy is a great way to make a living, and with the proper planning and execution, your mobile business can thrive. So, let's get started!
​​​​​​
---
Why is a Mobile Massage Therapy Business Successful?
Mobile massage therapy is a healthcare field that uses manual techniques to address physical and mental health concerns. This type of bodywork can be performed in various settings, including private homes, offices, and public spaces like parks or yoga studios. The benefits of receiving mobile massage include reduced stress, improved mood, and enhanced flexibility and pain relief. This field's core is a deep understanding of the interconnectedness between body and mind. Mobile massage practitioners have dedicated themselves to exploring these connections through hands-on techniques.
In a world that is constantly driven by the need for instant gratification, it is no surprise that massage businesses are thriving. These services provide fast and convenient access to massage therapists, allowing people to de-stress and relax even when pressed for time. Moreover, they offer personalized attention and adaptable appointments, meaning clients can get the exact type of massage they want on their terms.
Additionally, many massage therapy businesses have online booking systems or apps, so making an appointment any time of the day or night is easy. Overall, the success of these businesses points to the fact that many people are looking for quick and convenient ways to de-stress and unwind, making mobile massage therapy a booming industry.
---
How to Start a Mobile Massage Therapy Business?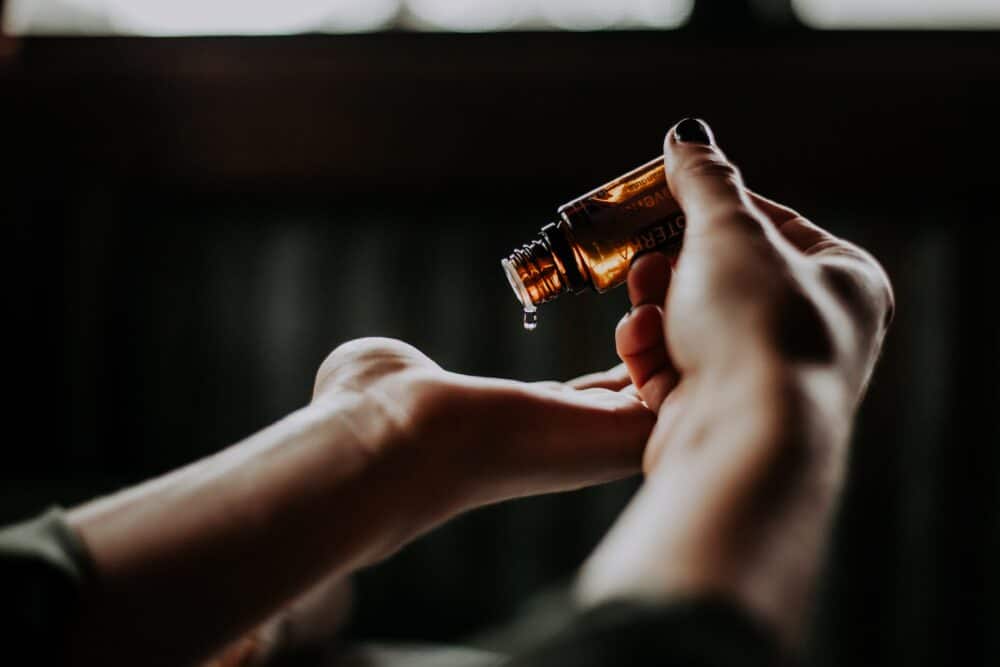 If you are considering starting a mobile massage therapy business, there are a few key steps that you should keep in mind. The first step is to develop your business plan. This will help you determine the necessary resources and budget for getting started and outline your marketing strategy and long-term goals for the business.
In addition, it's essential to choose a target audience for your services and find ways to connect with them. This may include partnering with local gyms or sporting clubs to offer discounted or free chair massages.
Finally, once you've gotten established, be sure to stay on top of industry trends and new techniques so that you can stay ahead of the competition. With these tips, you can successfully launch your massage therapy business and deliver high-quality service to your clients.
Requirements to start a new Mobile Massage Therapy Business
1. First, you must get a massage license from your local government to legally operate your mobile massage business.
2. You will also need to purchase insurance for your business to protect yourself and your clients in case of any accidents or injuries during a massage session.
3. It is essential to have a well-equipped vehicle to transport your portable massage table, chairs, and other supplies safely and efficiently to and from appointments.
4. You must invest in quality massage products and supplies, such as portable massage tables, lotions, massage oils, sheets, and towels.
5. Finally, finding reliable, experienced massage therapists who share your vision for the business and are passionate about providing quality services to clients is essential.
By following these simple steps, you can ensure your mobile massage business runs smoothly in no time!
---
What to Consider as a Mobile Massage Therapy Business therapist?
There are several factors to consider when starting a mobile freelance massage therapist business. Perhaps the most crucial consideration is the type of clients you intend to serve. This can include deciding whether you want to focus on working with specific populations, such as elderly or injured individuals, or if you want to offer services to a broad client base that might include everyone from athletes and office workers to stay-at-home parents and retirees.
In addition to choosing your client base, it's essential to consider where you will offer your services. For example, will you visit clients at their homes, workplaces, or other locations? Or will you provide mobile massage services only in your treatment room? Depending on what suits your needs and preferences and those of your potential clients, this decision can impact how successful your business turns out to be.
Another critical factor is whether you wish to work alone or hire employees. A solo practitioner has plenty of freedom and flexibility but may also find it more challenging to manage a business while balancing other responsibilities, such as career and family commitments. Hiring staff can help alleviate some of that burden but comes with added costs and administrative duties like payroll taxes and insurance.
Ultimately, the right decision for one person may not be ideal for another. So when starting a business as a mobile massage therapist, it's essential to weigh all of these factors carefully to determine which course is best for you.
---
What type of insurance is required to start a Mobile Massage Therapy Business?
To start a mobile massage business, having the correct type of insurance coverage is essential. At a minimum, you must carry liability insurance to protect yourself financially and legally in case of an accident or injury during one of your massage appointments. This protects if something goes wrong during a session, helping minimize potential risks or financial damages. Whether dealing with a wardrobe malfunction or an accident on the table, having liability insurance helps ensure that your mobile massage business can run smoothly and successfully. So if you're considering starting your practice, get the right insurance coverage!
As a mobile massage business owner, keeping your clients healthy and happy is your priority. That's why you will need health insurance along with liability coverage. Health insurance ensures your clients can safely and efficiently book appointments without worrying about the potential cost of an unexpected accident or illness. Additionally, insurance helps you attract new customers who may otherwise be hesitant to try out a mobile massage business since they know they will be covered in case of any issues.
Ultimately, the type and amount of insurance needed will depend on your area and the state's specific regulations and requirements. With the right coverage, however, you can feel confident starting and running your mobile massage business.
---
Tips for Running a Successful Mobile Massage Therapy Business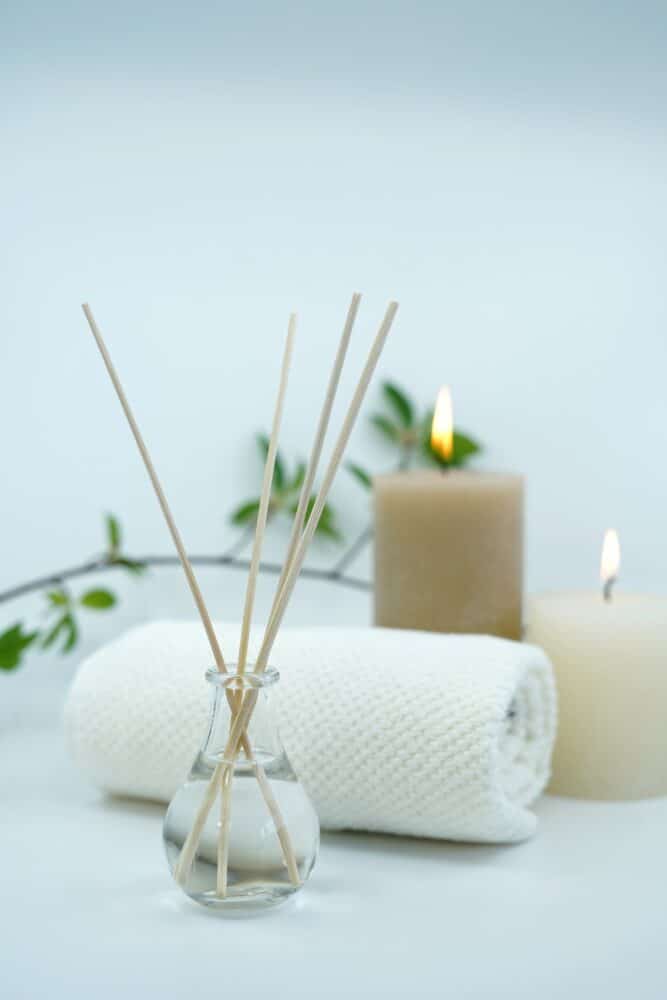 Whether you are just starting as a mobile massage therapist or looking to grow your existing business, a few key strategies can help you succeed. The first step is to partner with the best massage therapists in your area. Look for individuals with the necessary skills and training but also someone reliable and who can consistently meet with clients at their preferred location. In addition, make sure that you have access to relaxing music and comfortable massage tables, as these will help set the tone for each session and ensure that each client's needs are met.
Finally, being organized and responsive when working with clients is essential. This means having clear scheduling policies, being easily reachable via phone or email, and effectively communicating your rates and any additional costs. Some other tips for running a successful massage business are:
1. Keep your appointments and clients organized with a sound scheduling system.
2. Have a professional attitude and appearance.
3. Advertise your business well.
4. Get to know your target market and what they want from a mobile massage therapist.
5. Offer various services to appeal to a wide range of clients.
6. Be flexible with your schedule to accommodate client requests.
7. Be prompt and punctual for all appointments.
8. Provide a relaxing and comfortable environment for your clients.
9. Use high-quality massage products and supplies.
10. Offer competitive pricing for your services.
---
How to Market your Mobile Massage Therapy Business?
There is no doubt that massage businesses have become increasingly popular in recent years as more and more people seek out a convenient and relaxing way to unwind. However, to succeed in today's competitive marketplace, massage businesses need to understand effective marketing strategies.
One key strategy is to focus on local advertising. This can include newspaper ads, fliers, direct mailers, or advertisements on local websites or social media platforms. Another important consideration is the quality of service. When customers feel satisfied with their experience, they are much more likely to recommend your business to others and return in the future.
With these tips, you can successfully market your mobile massage business and stand out!
---
Why do customers love Mobile Massage Therapy Business?
Customers love mobile massage businesses because they offer a convenient and personalized experience. Massages are designed to help alleviate stress and tension in the body, but traditional spas can often be crowded, noisy, and impersonal. By contrast, mobile massage businesses bring the hotel directly to their customers' homes or offices. This means clients can enjoy their massage in a comfortable and relaxing environment without worrying about traffic or scheduling issues.
Additionally, these businesses strive to offer each client an individualized treatment plan tailored to meet their specific needs. Whether targeting a particular area of muscle tightness or addressing chronic pain issues, mobile massage professionals work hard to ensure every customer feels relaxed and rejuvenated. Thus it is no wonder why so many customers love using mobile massage services!
---
How to stand out in the Mobile Massage Therapy Business industry?
Several different techniques and approaches can be used to stand out in the mobile massage business industry. Some key strategies include creating an online presence through social media and professional websites, developing promotional materials such as fliers and brochures, collaborating with other mobile massage therapists to offer joint packages or promotions, and continually seeking feedback from clients to improve your service provide a high-quality experience. By taking action on these and other strategies, you can establish yourself as a mobile massage industry leader, ensuring that your clients always choose you over your competitors.
You can do a few key things to stand out in the mobile massage business industry. First, make sure you have a solid online presence. This means having a professional and informative website and being active on social media platforms like Twitter, Facebook, and Instagram. In addition, it would be best to consider creating blog content or videos showing off your unique therapy approach. Finally, always deliver high-quality services to your clients so they return for more.
---
The future of Mobile Massage Therapy Business
As the world becomes increasingly digitized, our business is changing. This is particularly true for mobile massage businesses, which are popping up everywhere. However, there are a few things that make mobile massage businesses unique.
First, a single therapist usually runs them. This means there is less overhead and more flexibility regarding hours and location.
Another thing that makes them unique is that they come to you. This is incredibly convenient if you don't have time to go to a spa or are uncomfortable visiting someone's home.
Finally, mobile massage businesses usually have a lower price point than traditional spas or massage studios. This makes them an attractive option for budget-minded consumers.
Mobile massage businesses are perfectly positioned to capitalize on this trend. As more and more people become aware of the benefits of massage therapy, the demand for mobile massage services is likely to increase. This means that there will be more opportunities for mobile massage therapists to start their businesses and make a good living doing what they love. So, if you're considering starting a mobile massage business, now is the time. You can succeed in this rapidly growing industry with some planning and marketing.
---
Proper massage etiquette for both clients and therapists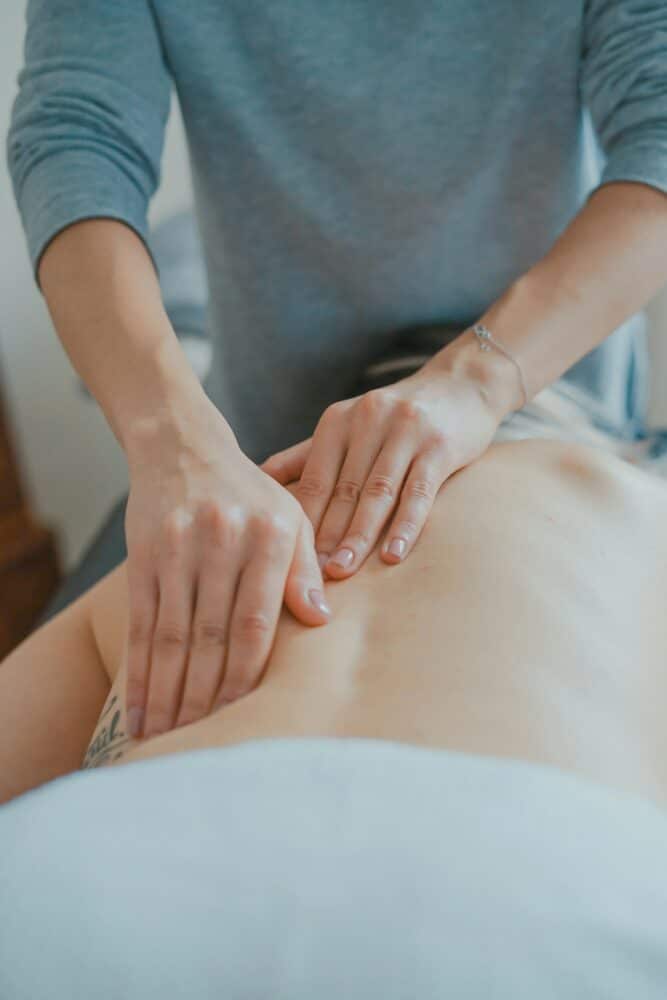 Touch is one of the most basic forms of communication, and massage is one of the most common ways people use touch to heal. The therapeutic benefits of massage are well-documented, and there are various styles to choose from, depending on your needs. But regardless of the type of massage you receive, there are specific etiquette guidelines that both clients and therapists should follow to ensure a pleasant and beneficial experience for all involved.
AS A CLIENT
As a client, respecting your therapist's time and expertise is essential. Arrive on time for your appointment, and communicate any health concerns or specific areas of discomfort before your session. During the massage, it is perfectly normal to feel relaxed and sleepy. However, you should avoid falling asleep, as this can be disruptive to the therapist and disrespectful of their time.
If you do happen to fall asleep, let the therapist know when you wake up so they can adjust their technique accordingly.
It is also important to remember that massage therapists are not-minded readers, so if you have any specific requests or areas of concern, communicate with them directly.
Suppose you prefer a firmer or lighter touch. In that case, if you have any areas of discomfort that need to be addressed or allergies or sensitivities, it is essential to let your therapist know ahead of time so they can tailor the session to your needs.
After the massage, take a moment to relax before getting up from the table. This will help you to avoid feeling dizzy or lightheaded. Once you are ready, thank your therapist for their time and expertise, and be sure to schedule your next appointment before leaving.
AS A MASSAGE THERAPIST
Being professional and respectful of your client's time, space, and needs is essential as a massage therapist.
Be sure to arrive on time for your appointments.
Always allow enough time to complete the session as scheduled.
If you need to cancel or reschedule an appointment, give your client as much notice as possible so they can make the arrangements.
You maintain a quiet, relaxing environment with essential decor items during the massage. This means no talking (except to ask how the pressure is or if there are any areas of discomfort), no cell phones, and no other distractions.
If you need to take a break, inform your client beforehand, so they do not feel abandoned or uncomfortable.
After the massage, please take a moment to check in with your client and see how they are feeling. This is an excellent time to ask if there were any areas of discomfort or if they have any questions about self-care or home exercises.
---
Tips for choosing the right mobile massage therapists
Quality is the most crucial factor in getting a relaxing massage. After all, you want to make sure your therapist knows what they're doing so that you can melt into bliss as your aches and pains are soothed away. With this in mind, there are some essential tips that you should keep in mind when choosing a massage therapist.
The first thing to look for is accreditation and certifications. A good therapist will have the necessary training and experience for the job and can provide proof through professional credentials or references from past clients.
Moreover, ensuring that their services are tailored to your specific needs is essential. There is no one-size-fits-all type of massage therapy. You may prefer Swedish or deep tissue over another style—different research therapists to find someone with the skills and experience to suit your preferences.
Another important factor when choosing a massage therapist is their communication skills and professionalism. Does the therapist seem competent and respectful? How well do they listen to your unique needs? Are they willing to work with you to address your pain points or concerns? A good therapist can put you at ease from the first conversation, helping you look forward to each session with anticipation rather than apprehension.
Finding the right massage therapist means searching for an experienced professional who understands your physical and emotional needs, creating a holistic healing experience.
---
Bottom Line – Mobile Massage Therapy Business
Mobile massage businesses are exploding in popularity because they offer customers the convenience of getting a massage without leaving their homes or office. If you've been thinking about starting your mobile massage business, we hope this post has given you some helpful tips and information on what you need to do to get started. Also, bead our other blogs for more information on running a successful mobile massage business.
Our Products
Everything you need in one place
Health Insurance
Customized insurance designed to meet your needs
Check Our Prices
Supplemental Health Insurance
Customized insurance designed to meet your needs
Check Our Prices

Life Insurance
Protecting the people you love
Check Our Prices