Starting an independent bartending gig is an awesome way to take your bartending skills and business aspirations to the next level. It requires a few things such as bartender insurance.
Plus, it can be a lot of fun.
If you love the nightlife, traveling, hanging out with cool people, and doing very 'people-oriented' tasks that'll bring you a lot of in-person social contact — then becoming an independent bartender may be a perfect business opportunity for you.
You also have the potential to make quite a bit of money if you leverage it correctly.
As a verified mixologist, what do you need to know about insurance coverage, insurance costs, and coverage limits about your bartending business?
These are great questions.
Let's dig into it and talk about them.
---
First, What is an Independent Bartender?
An independent bartender is essentially a freelance bartender who works to serve guests at parties, events, barbecues, and private functions.
This type of bartender gets hired to show up at a function or event, set up their bar and tools, and serve guests drinks, cocktails, etc
With that said, you may have a lot of questions about how exactly someone would manage this work, not only from a business license sense but also in figuring out what types of insurance are needed.
Related reading: How to Get Work as a Freelance Bartender
---
Do You Need A Liquor License?
Learning about licensing requirements is the first and most important task that any freelance private bartender must complete.
And while it isn't directly an insurance question, it does impact how you structure your business. And thus, it will have an impact on how you buy your insurance and what type of insurance you purchase.
Most mobile freelance bartenders do not provide the liquor, drinks, ice, or any other ingredients for the event.
On the same token, these mobile bartenders do not usually charge for drinks from guests.
Instead, independent bartenders are generally paid only to show up and serve the drinks that are provided by the event coordinator.
And they tend to make their money exclusively by charging for:
Bartending service
Setting up and breaking down the bar area
Providing the bartending tools and equipment
Providing coolers
Setting up gazebos or event tents for the bar area (if outdoors)
Sometimes providing glassware, seating, tables, etc.
For this reason, mobile bartenders and independent bartenders do not generally need to have a liquor license, an event policy, or special event insurance.
Instead, the organizers or organizations that hire these bartenders either have a legal liquor license or need them for private events where a liquor license isn't required (like a wedding with a private bar).
Don't celebrate too quickly, though. You're not entirely off the hook yet.
Independent bartenders still need to ensure their small business is protected — even if they're only servicing a small one-day event.
So let's talk about the specifics of what you will need (from an insurance and licensing perspective) to do business as an independent bartender.
---
Types of Insurance That Independent Bartenders Need
Since independent bartenders aren't necessarily selling alcoholic beverages at corporate events, parties, festivals, and concerts, their insurance needs are going to be different from a bartender who is working at a bar.
There are two different types of insurance that independent bartenders need.
They need liquor liability coverage, and they need general liability coverage.
Let's take a moment to talk about both of these different types of commercial insurance and why your business needs them.
Liquor Liability Insurance
As a general rule, no bartender should sell or serve alcohol to a visibly intoxicated person. If they do, and if that service leads to said intoxicated customer causing some type of bodily injury or property damage, the business owner who served them could be held liable.
This liability could apply to any damages, injuries, or medical costs incurred as a result of their alcohol consumption.
And that certainly wouldn't be good for business!
It illustrates why independent bartenders need liquor liability insurance coverage. Liquor liability insurance can protect them from expensive damages and fees that could arise by state law if they serve someone who later either gets injured or causes some kind of property damage.
Bartender liquor liability insurance could help pay for immediate medical expenses in such cases and other legal expenses if someone decides to sue your business.
Liquor liability insurance should generally cover:
Assault and battery protection (intoxicated individuals may end up fighting at the event)
Legal defense costs/legal fees (in case you get sued due to serving someone alcohol who later damages something or hurts someone)
Employee damages (if your employees drink and then make a mistake, that liability could fall directly on your shoulders)
Mental damages (patrons can sue for things like mental anguish or stress as a result of seeing other people do disturbing things while intoxicated, etc.)
General Business Liability Insurance
A general liability policy is business insurance (this is a very common type of insurance that many insurance companies offer) that gives you coverage to protect against a variety of claims.
General business liability insurance covers things like:
Bodily injury
Property damage
Personal injury
Medical payments
While this might seem similar to a liquor liability insurance policy, there's a pretty marked difference.
General liability insurance doesn't cover liquor liability.
It's also important to understand that "host liquor liability coverage" is usually included in the general business liability policy (when sold to select types of businesses, like taverns and restaurants) to provide protection related to the incidental service of alcohol.
However, host liquor liability insurance doesn't protect a business from serving or selling alcohol as a regular part of that business's activities.
These differences are why businesses must have both liquor liability coverage and general business liability coverage.
Even when included in a general liability policy, host liquor liability coverage simply isn't enough to protect you as a mobile bartender.
---
What Is Bartender Insurance?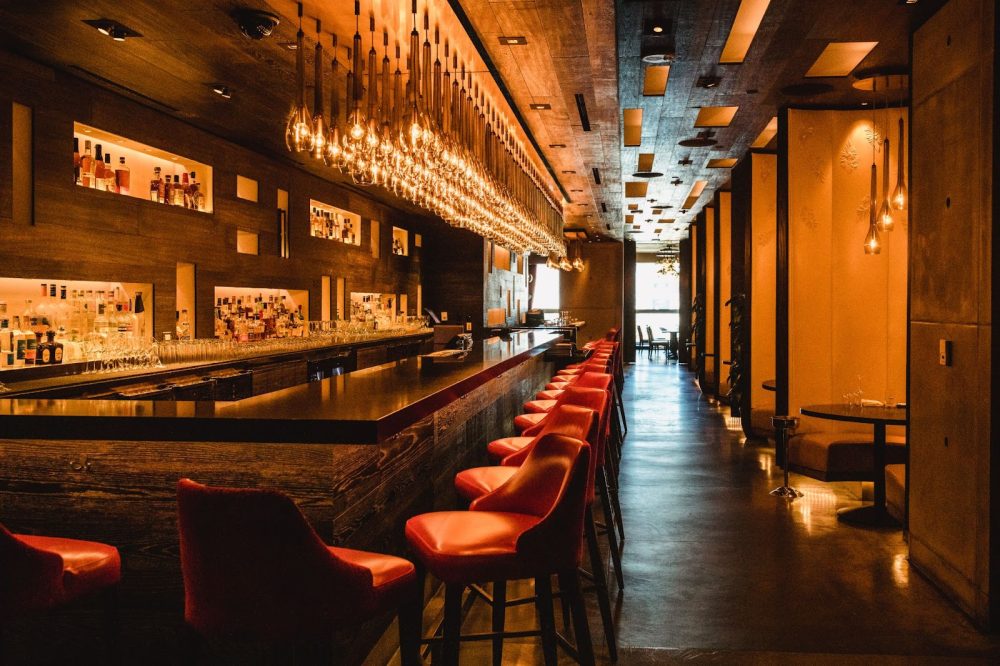 Some insurance companies offer a full range of insurance products packaged together as 'bartender insurance.'
And to be honest, many of these packages deliver a lot of value for the money.
This type of coverage not only provides you with liquor liability coverage but also with general liability insurance.
You even have the option to get event insurance (if you were to need it). Of course, you'll want to shop around to find the best possible deductible.
Plus, all insurance policies generally come with a range of conditions and exclusions, so make sure that you read each policy thoroughly so that you can understand the verbiage.
As a general rule, these types of insurance policies tend to work pretty well and can be a good option for mobile bartenders who need coverage.
Pro Tip: Always get an in-person agent to speak with you on the phone before purchasing coverage for your business.
Tell the agent about your business, and try to gauge whether or not their policy will completely protect you.
Have this conversation with an agent, as they can help you understand the ins and outs of their policies. This conversation is the easiest way to decide if it's the best fit for you.
See also: What is Critical Illness Insurance?
---
Check Your Local Laws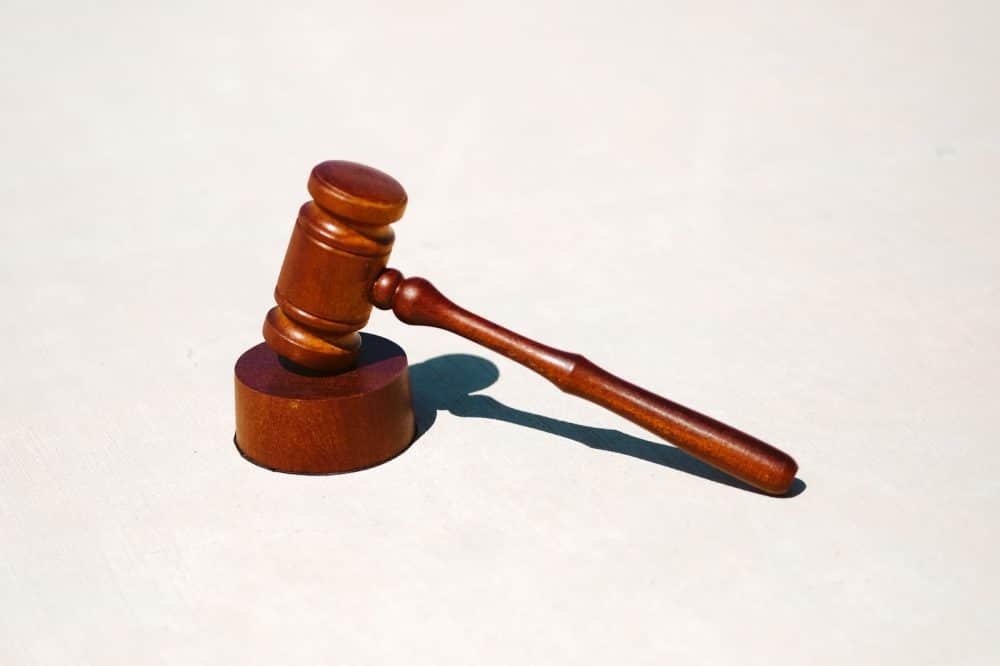 In most cases, liquor liability insurance and general liability insurance are the only types of insurance you need to make sure that your mobile bartending business is protected.
Every state and province is slightly different, though, so it's always essential to do a bit of research and double-check that you're meeting all of the minimum legal requirements.
Here are some examples of things that you may want to check:
Dram Shop Laws
Laws about the liability of damages caused by the sale of alcohol are called 'dram shop laws,' and they vary by state.
For example — in the state of Missouri, for a commercial establishment like a bar or nightclub to incur liability for injuries or damages, there needs to be evidence that the seller:
Knew (or should have known) that they were selling liquor to an underage drinker/minor
Knowingly served alcohol to someone who was already intoxicated
It's a bit more complicated than this, but that's a basic summation of the dram shop laws in Missouri.
Every state is different, though. And you must keep up-to-date on such laws in your local area.
Local Health Department Codes
You must check with your local health department to ensure that you're up-to-date on all of your health-code requirements, too.
The requirements that mobile bartenders need to follow, as they pertain to the local health department, can sometimes be difficult to nail down.
For this reason, it's a good idea to contact your local health department ahead of questionable gigs to make sure that you'll be able to be fully health-code compliant for the area and the context of the event.
Health department employees can be helpful in such situations. They will generally not have a problem listening to the details and advising you on what you may need to do to be 'up to code.'
Remember, their goal isn't to issue fines; they want to keep these events safe. The best way to do that is to keep you informed of their best practices.
Business License
In many jurisdictions, your mobile bartending gig will require you to have a local business license.
Of course, the specifics of this will vary by area. For best results, call your local city hall or chamber of commerce, and ask them to advise you on how you should go about seeing to this technicality.
What About ABC Certification?
Some jurisdictions, employers, or event organizers may require mobile bartenders to be ABC certified. But this isn't always a requirement.
It's kind of a myth that all mobile bartenders need this type of certification or training.
In most situations, bartenders don't need formal licensing just to be a bartender, as long as the business is covered and has everything it requires to function legally.
---
Personal Insurance Benefits
As an independent contractor, freelancer, or business owner, you're not likely to have access to traditional employee benefits.
Sure, you may need to provide some basic stuff (workers' compensation insurance, for example) for your employees if you have them; but let's talk for a minute about your benefits.
Thinking about your benefits as a mobile bartender may not necessarily have an impact on your business. It does impact your life on a personal level.
And this is why we here at Selfgood do what we do.
We give mobile and independent bartenders like you access to benefits, and provide insurance-like products for self-employed individuals, freelancers, small businesses, gig workers, etc.
And we're pretty passionate about personal benefits!
Among other things, Selfgood's monthly plans provide:
Healthcare services
Small business support in the form of discounts and savings tools
Benefits to help you get (and enjoy) more time off of work
Legal resources to help you build a better future for both your business and your family
Selfgood's services are affordable, efficient, useful, and can help you to plug those benefit holes that freelancers and gig workers all too commonly face.
So if you're interested in some benefits for you, consider reaching out and talking to us.
---
Conclusion
Hopefully, this post has helped you understand the basic ins and outs of mobile bartending insurance.
Being a freelance mobile bartender is a fantastic gig. Now you know exactly what you need to do to protect yourself from liability.
If you need some help with those gig worker benefits, don't hesitate to give us a call.
We love mobile bartenders! And we'd love the opportunity to help you help yourself with some incredible freelance benefits at an affordable rate.
Subscribe To SelfGood
Get up to date perks and Gigworker news. Easy. Simply. SelfGood. Subscribe.