You have a dream, a skill, and a drive to start your small business. What you need next is a small business license.
No matter where you plan on working, if you want to run everything legally, you'll need a small business license.
It sounds like another hurdle to overcome, but it's the government's way of ensuring consumer safety. Without license requirements, it would be almost impossible to figure out which companies were legit and which ones were scams until you were already a victim.
So, this step is a positive one that helps you as a new entrepreneur. You prove that you're on the up-and-up and trustworthy.
The next question is how to get a license and how to know which one(s) you need. That's where we can help.
This article will take you through the steps of getting your small business license and explain what it authorizes you to do as a new professional entity.
---
1. Understand What a Business License Is For
You need a form of legitimate government approval any time you do anything that deals with consumerism.
A business license, also known as a permit (notice the permission part there), is the document that shows you have the government's approval to sell a product or a service.
Depending on what your work entails and where you sell, business licenses are available on local, state, and federal levels. You may need one, none, or all of them,
Who Needs a Business License?
Certain types of entrepreneurs don't need any licenses to run their businesses. For instance, a copywriter who works remotely can hop online and start making money without any special credentials.
But, other types of businesses do need licenses.
Generally, businesses that require licensure fall into one of these categories:
Brick-and-mortar business locations
Service providers who require specific licenses or certifications to perform their jobs (plumbers, accountants, doctors, etc.)
Sellers of any type of goods (since you'll have to collect sales tax)
Sellers of products regulated by state and/or federal law (food, alcohol, firearms, and tobacco, for instance)
Does your type of business fit into any of these headings? Your next step is to check the state, local, and federal licensing requirements (which we'll get into below).
If you still need help, Selfgood is a resource that gives you access to all the
discounted legal advice
necessary to start and grow your business.
---
2. Figure Out Which Kind of License(s) You Need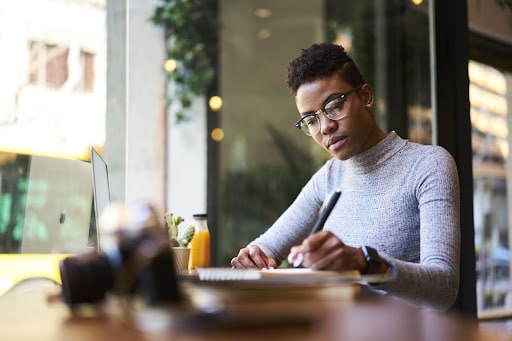 Here's a pro tip to carry with you as you go into this next step:
Start from the top (federal) and work your way down to the local requirements.
If you start trying to apply for the wrong license, they're going to direct you up to the next level, and you'll have wasted your valuable time.
We'll follow that same format as we help you narrow down what licenses you'll have to obtain.
Businesses That Need Federal Permission
Business categories that require federal licenses are pretty straightforward. If you're doing business that includes services and products regulated by law and age restrictions, you fit here.
Here are some examples of these businesses:
Alcohol or tobacco sales
Agriculture import and export or research
Ammunition and firearms (including fireworks)
Aviation, maritime, or oversized transportation and logistics
Fisheries
The Small Business Administration has a breakdown of these and other categories. They also include which department you need to contact for the applicable license.
Business Licensing by State
This section is usually reserved for people who provide services that require licenses. For the most part, business licensing takes place at the city/local level.
Here are some industries that require state-regulated licenses:
Construction
Farming
Restaurants
Retail
Daycares
Salons
Your license and permit will expire, and if it does, you'll have to go through the entire application process again. Pay attention to the expiration dates and get yours renewed early.
Types of Local Licenses and Permits
The bulk of business licensing and permitting occurs at the local level. You might not need a federal or state business license, but if you're collecting money, you should have at least one license.*
Rather than listing all the businesses that require local permits or licenses, we'll give you a summary of each license type.
If you fit into any of these headings, head to the government office nearest you for your next step:
Local business operating licenses for anyone with an office or business in the city limits
Zoning and land-use permits to verify your business is in a commercially-zoned area
Building permits if your startup is starting from scratch or renovating
Fire department permits if your business is open to the public
Health licenses and permits for anyone helping people improve their physical wellbeing
Local environmental permits in addition to state and federal environmental permits
You might need one, some, or all of these licenses and permits to operate your business, which could mean a lot of paperwork. Approaching the process in an organized manner will help you simplify what can become repetitive.
*The big outlier is an online business. Most, but not all, states require a seller's permit and sales tax license before you can start selling on the internet.
---
3. Gather the Documentation
Before you get to the licensing part of your business, there are some documents you'll need to solidify.
Every industry is different and has different requirements, but you should plan on having these documents together for any application:
Your Business Plan
Although it's not an essential part of running a business, it's surprising the number of organizations that ask to see this document.
A business plan functions as a roadmap as you're getting established. If you intend to seek out financing or work with a government agency, you're going to need this, so go ahead and get it in order.
The SBA has a basic format to follow as you create your business plan.
Business Structure Documents
What kind of business entity are you registered as with the federal government?
Before you can acquire any licenses or certificates, you'll need the documentation that proves your business registration.
A DBA (doing business as) verification of identity, as well as your partnership agreement and relevant incorporation documents, are essentials.
Whatever way you structure your business with the Internal Revenue Service (IRS), your licensing board will want to know. If you're a limited liability company or a sole proprietorship, that info will be on your license.
Make sure you have the spelling and wording right, down to the spacing.
Business Licenses and Permits
When you're applying for a secondary license or permit, be sure to include any other applicable ones you have. For instance, before you can apply for a state license to serve alcoholic beverages, you'll need federal approval.
You should also have the necessary sales tax permit from your state's Department of Revenue, your employer identification number, and copies of all your professional licenses.
The Typical Paperwork
Chances are, you're going to have to provide copies of your driver's license or another legal identifier and a social security card or proof of citizenship.
As a potential employer, you'll need workers' compensation insurance to protect your employees. If you don't have it at the time, they may give you a license contingent on proof of coverage within a set period.
Specific licenses have their requirements and hurdles to jump. Check the FAQs section of whichever application you're filling out. This way, you cover the entire checklist and avoid delays in processing your paperwork.
Subscribe To SelfGood
Get up to date perks and Gigworker news. Easy. Simply. SelfGood. Subscribe.
---
4. Apply for Your License(s)
Armed with more information about the types of business licenses you need, the next question is where to get them.
At the federal level, the SBA is your best source for that information. Because there are so many types of federally regulated licenses, it's easy to end up on a wild goose chase.
Use this site to see which agency covers your service or product.
For state licenses, type in your state's abbreviation with a .gov after it. It's an easy shortcut that takes you straight to the official homepage, where you can find the licensing department.
So, if you're planning on working in Oklahoma City, you can Google the state license department or type in ok.gov to your search engine and go from there.
That's also a quick way to search for your local government requirements. Typing "Oklahoma City Oklahoma business gov" to the search engine box brings up the official websites for your municipality, town, or city.
How Much Does a Business License Cost?
The good news about getting licenses and permits is that they're relatively inexpensive. Some state licenses can run from $200-300, but basic licenses are under $50. Permits are typically even cheaper or completely free.
Where it gets expensive is with application fees and renewal fees. Renewal fees are usually cheaper, but if you let the license expire, you'll have to pay the initial application costs again.
---
5. Find Resources to Help You Thrive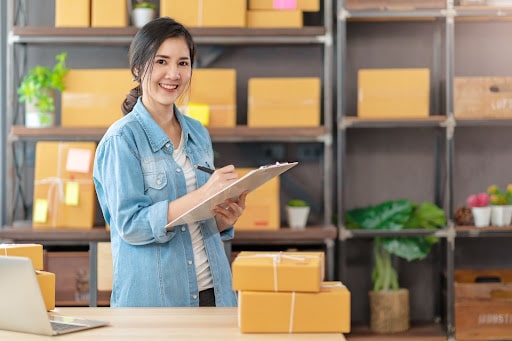 Instead of leaving you stuck searching for legitimate experts, we've compiled some sites that will help you navigate the process of getting a small business license.
Bookmark these resources, and head to them when you're uncertain about your progress.
Selfgood
As a small business owner, you're entitled to benefits and perks you might not realize you have. Selfgood is an all-in-one benefits resource that ensures you have the health benefits and legal help you need to be successful.
SBA Counseling
Dealing with government paperwork and creating business plans can be a nightmare of red tape.
The U.S. Small Business Administration offers free counseling services to help you do everything from choosing your trade name to filling out the license application.
Funding Options
One of the most common obstacles for startups is funding. But, the state and federal governments want to see small businesses become successful, so they offer lots of funding opportunities for entrepreneurs like yourself.
Here are some funding options you could qualify for:
Keep these resources on hand, and you'll have everything you need to get your small business licensed, funded, and ready to go!
---
Conclusion
The permit and license part of new business operations keeps a regulatory check-and-balance system in place. When the business activities are regulated, it ensures that an owner is more likely to follow the rules.
It can be a hassle to deal with all the legalities, but having those licenses and permits solidifies your business name as legitimate.
Instead of going through the process yourself and wasting valuable energy and time, use Selfgood and the other resources in this article to streamline your work.
Our Products
Everything you need in one place
Health Insurance
Customized insurance designed to meet your needs
Check Our Prices
Supplemental Health Insurance
Customized insurance designed to meet your needs
Check Our Prices

Life Insurance
Protecting the people you love
Check Our Prices