Owning or renting a home is the goal for everyone at some point in their lives. It shows they've hit the coveted target of "adulting." Like you, they're independent and responsible. But, along with rent and mortgage, one of the lesser-considered adult responsibilities is homeowners insurance. In Utah, this preventative coverage protects your assets and the structure.
Whether renting or buying a home in the Beehive State, you'll want to prepare for emergencies. Utah's climate is dry but full of potential natural disasters. Salt Lake City, Provo, and the rest of the state are known for flash floods and severe storms. This concern raises several valid questions, such as if your insurance policy covers Mother Nature, what it does and doesn't exclude, and if there are other supplemental coverages to help you. You have questions, and we have the answers to all your Utah home insurance, supplement, and alternative options here in this guide.
---
What Does Homeowners Insurance In Utah Cover?
The first thing to know as you shop for homeowners insurance is that no federal regulatory agency monitors these companies. Instead, each company must be approved to sell policies in the state they're covering, and that state regulates their practices. State regulatory groups police insurance companies to ensure they set up best consumer practices.
If someone files a claim, can the insurance company pay it? Does the policy cover the necessary aspects of homeownership, or are they including "fine print" that doesn't have the policyholders' best interests in mind? Before you take out a policy with a Utah insurer, check the state's insurance organization site to verify it's a reputable company. A consumer complaint can cause a company to get investigated, and if they are following unfair practices, they can be sanctioned or shut down.
The Basic Homeowners Insurance Coverage
In Utah, homeowners aren't legally required to have an active insurance policy covering their property. But if you are taking out a mortgage, chances are, your lender will want you to have this coverage, and your loan will be contingent on it. Banks and lending institutions want their borrowers to carry enough coverage to cover the property until the borrower can pay the loan off. The insurance policy can repair or rebuild the home or pay off the loan balance if the house is destroyed.
Homeowner's policies, at a minimum, should include:
Coverage for rebuilding and repairing damage to your home, garage, and other property structures
Payment for damage caused by specific hazards (fire, flood, etc.) to your household contents, including personal belongings
Coverage or reimbursement for expenses incurred when you have to live somewhere else while your home is being repaired due to covered hazards
Liability insurance protecting your assets against claims or lawsuits of bodily injury or property damage, plus medical payments to someone hurt on your property
If your policy doesn't include those terms, keep looking. It may be the cheapest coverage, but you're still throwing your money away because it won't help you pay for the essential parts of homeownership damage.
The Details Of Each Type Of Coverage
Knowing what your contract covers means reading the policy limits and ensuring they meet your needs. Look at each section carefully. Does the policy limit cover what you'll need in that section? For instance, if the limited amount allowed for repairing or paying off your home is less than what you owe, you'll have to pay anything extra out-of-pocket if your house is destroyed.
Find out if you're paid cash value or replacement cost coverage on personal property. Do you need to provide receipts or list any contents prior to filing a claim? This is an important thing to know before something happens. In each section, you'll also have a deductible. You can lower your homeowner's insurance rates by raising your deductible because you take on more of the risk of a claim. This amount shouldn't be more than you can reasonably afford to pay when you file a claim for damages.
Watch For Exclusions
Use your agent's expertise to analyze the policy and ask questions on anything you don't understand, especially the perils that aren't covered. Some insurers cover specific hazards — such as fire — while others cover everything except particular exclusions. In Utah, wildfires and severe storms plague the state throughout the year. Insurers may exclude the most common risks unless you add coverage for them with an add-on policy. Any time you take out an insurance policy, you should understand the coverage and limits. Be cautious about taking out coverage based on monthly premiums only.
---
How Can I Make Homeowners Insurance More Affordable?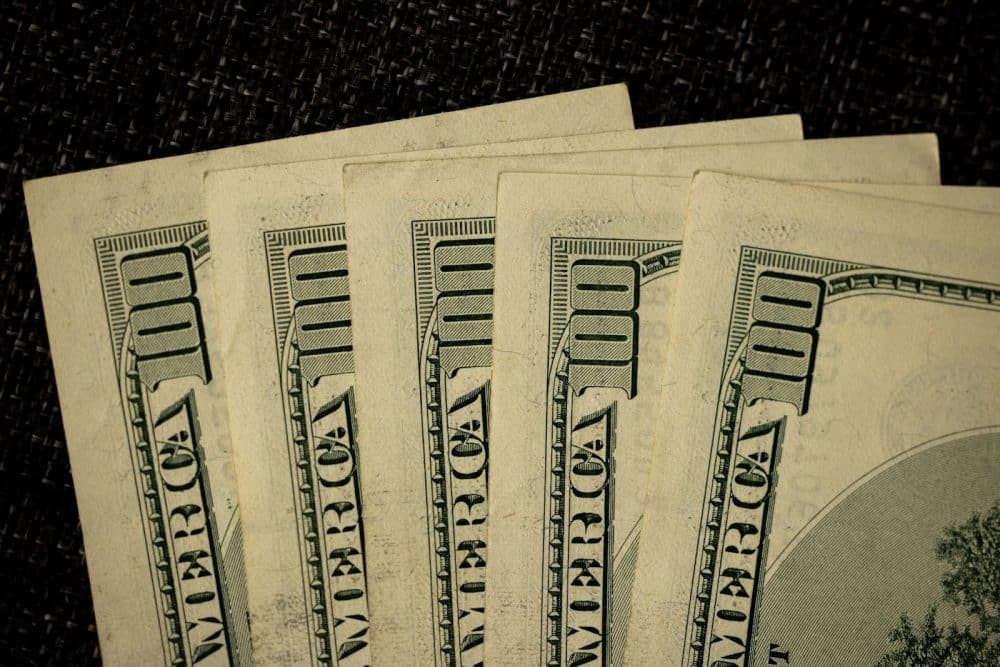 A homeowners insurance policy can turn your "affordable" mortgage into one that cuts into your budget more than you'd planned. But you're not railroaded into using one particular company, so shop around for home insurance quotes.
Don't be afraid to find a general insurance agent who knows the best Utah home insurance companies and can help you find the best rates.
There are plenty of ways to make your policy more reasonable.
Discounts On Insurance Coverage
Your agent can tweak the numbers to adjust the coverage limits and lower premiums.
The problem with this method of reducing home insurance rates is that you also decrease the insurer's portion and increase your liability when you file a claim.
Instead of playing around with the coverage to reduce the cost of homeowners insurance, look for discounts first. Major nationwide companies, like State Farm and Farmers Insurance, provide a variety of ways to lower your insurance premiums.
Some of the most common discounts include, but aren't limited to:
Multiple policy discounts for bundling property and auto insurance
Reduced rates for having protective devices — such as alarm systems and smoke detectors — on your property
Discounts for owners of new homes or houses undergoing plumbing, heating, and cooling renovations
You'll also get lower premiums if you haven't filed a claim in the past and have a good credit score. These two factors determine whether you're considered a low — or high — risk to lenders and insurers. Other company-specific discounts are available for living in gated communities or having smart home technology. Ask each company for a list of covered discounts, and make the most of everything you can.
Subscribe To SelfGood
Get up to date perks and Gigworker news. Easy. Simply. SelfGood. Subscribe.
---
What Is The Best Insurance In Utah For Homeowners?
Choosing an insurance company is equal parts reputation, coverage, and cost. These three factors play a huge role in finding the best insurance for you. Reputability is determined by a homeowners insurance company's financial stability, claims reputation, and customer satisfaction ratings. When you find an insurer with a solid reputation in Utah, you can safely move forward and get an insurance quote.
Top Insurers In The State Of Utah
Utah's top companies vary, depending on if you're looking for affordability, quality of service, military discounts, or something else. A few companies offer insurance coverage in Utah and are legitimate and trustworthy. For instance, USAA is offered to active, retired, and separated veterans. Our top favorites are listed here:
State Farm — Company Stability
State Farm consistently has a high reputation in stability and customer satisfaction. It's not the cheapest policy, but it's ideal for expensive homes and quick claim payouts. The company also offers options not included in a standard homeowners insurance policy, such as mold and earthquake coverage. These features are attractive for homeowners in Utah, where floods and seismic activity are frequent parts of life.
Auto-Owners Insurance — Claims Coverage
Auto-Owners Insurance is the company to use for fast turn-around and excellent service on claims. If you must file a claim, this insurance company simplifies the process, removing that extra headache. Auto-Owners have unique add-on policy options, such as boats, ATVs, and off-road vehicles for off-premises personal possession coverage. More importantly, they partner with FEMA's National Flood Insurance Program (NFIP) to ensure you're safely covered if a flood destroys your home.
Farmers Insurance — Budget Coverage
Shopping on a budget doesn't have to mean sacrificing quality when you use Farmers Insurance. The home insurance cost is affordable compared to the national average, and you can increase your policy coverage by taking advantage of various discounts. The company offers financial perks for being claims-free for three consecutive years, having a home less than 14 years old, and bundling auto, business, life, and other policies.
You can even get discounts for going paperless or signing up for automatic monthly payments. Choosing the best homeowners insurance providers when you live in Utah is something you should do. Read up on the insurer's reputation, check the policy and fine print, and invest in coverage for your individual needs.
---
How Else Can I Protect My Assets?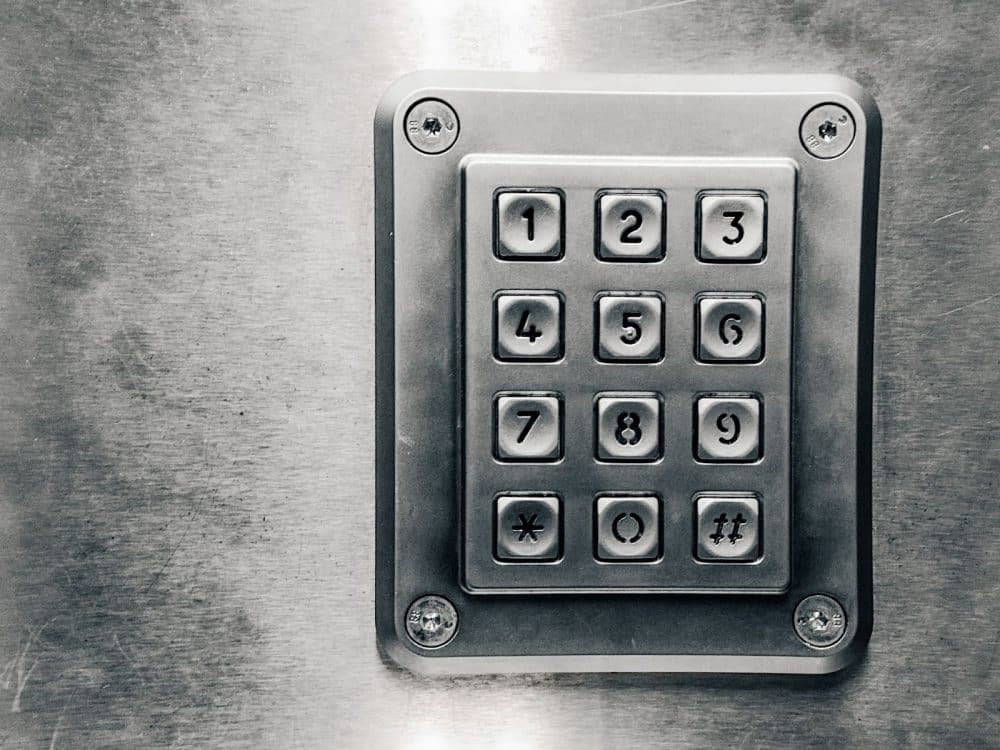 If you're not required to invest in homeowners insurance or don't think you have enough coverage, there are other ways to protect your valuable assets.
Supplemental insurance coverage and home warranties are two methods of filling in any gaps your main policy may leave hanging.
Supplemental Coverage
We mentioned flood insurance earlier, and that's an essential form of coverage in states like Utah.
However, depending on your location and assets, you may also want to invest in supplemental policies like:
Earthquake Insurance — Damage repair and replacement
Sinkholes
Personal Articles Coverage —For high-value items, such as jewelry, electronics, valuable collections, and other expensive personal property
Water Damage — From sewage backups that cover your property and additional living expenses should you need a temporary home
Animal Liability — For personal injury caused by your pets
One more possible protection is an umbrella policy. An umbrella policy is a general supplemental coverage that kicks in when your expenses exceed your policy limits.
Suppose you don't want to worry about paying the excess in a lawsuit or for significant damage to your home that your insurance doesn't cover. In that case, an umbrella policy is a wise, inexpensive investment.
Home Warranties
An alternative to insurance coverage to take care of major repairs is a home warranty.
For example, when you have a roof installed or buy an expensive appliance, the seller will typically ask if you'd like to buy a warranty. Of course, warranties aren't necessary if you have insurance coverage that does the same thing.
However, they can be an excellent protection against damage your policy doesn't cover or for homeowners without insurance.
Personal Protection
No matter what state you live in, your most valuable assets are yourself and your family.
So, while you're searching for additional coverage for your home, check out your personal protection options, too.
Health insurance is a must, but if you're self-employed you probably feel limited with your coverage choices.
A membership with The Alliance of Gig Workers can help you take control of your healthcare needs and open up a world of financial discounts.
Selfgood partners with the Alliance of Gig Workers to provide self-employed business owners and freelancers with affordable, reliable benefits.
Whatever you need to take control of your finances, from an indemnity health plan to discounts on products and services, is waiting for you at Selfgood's Marketplace.
You already took control of your career. Now, with Selfgood's help, you can regain and maintain control of your finances and health and wellness.
---
Conclusion
Homeowners insurance is the best asset protection for personal property coverage when you own real estate. However, you don't have to settle for subpar home insurance coverage because you're on a budget.
If you want to invest in more dwelling coverage and supplemental policies, why not recoup the cost elsewhere by using Selfgood to get discounts on your other expenses?
Your claims history might be important when you're searching for Utah homeowners insurance, but through the Alliance of Gig Workers, your membership qualifies you for maximum perks, regardless of your history.
Read more: Selfgood's Health & Wellness Benefits
Our Products
Everything you need in one place
Health Insurance
Customized insurance designed to meet your needs
Check Our Prices
Supplemental Health Insurance
Customized insurance designed to meet your needs
Check Our Prices

Life Insurance
Protecting the people you love
Check Our Prices