Being self-employed affords you the freedom to work when you want, do what you want, and be your boss. It also means that you don't get health insurance benefits or paid sick days as traditional employees do.
Even with health insurance and paid time off, a serious illness or injury could bring your earning potential to a grinding halt. It could also completely drain your savings and put you further in debt.
The good news is that there's a way to prevent potential disaster:
Critical illness insurance.
From what it covers to how much it costs, here's everything you need to know about critical illness insurance and why you may want it as a freelancer.
---
What is Critical Illness Insurance?
Critical illness insurance is not a health insurance plan, nor is it a replacement for healthcare insurance. It is a type of supplemental insurance you can use for medical bills your regular healthcare insurance won't cover.
With a critical illness insurance plan, benefits kick in when you suffer certain medical conditions that require costly care. Even with a great health insurance plan, you'll likely be on the hook for a portion of your medical costs.
You can spend critical illness insurance benefits on medical expenses and healthcare costs that health insurance won't cover. But you can use them for other things as well.
Critical illness benefits can help pay living expenses, mortgage payments, childcare, and other out-of-pocket expenses incurred due to a life-threatening illness.
Unlike disability insurance payouts, critical illness insurance pays a lump sum benefit. It's up to the individual to budget and decide precisely where, when, and how to spend the money.
Related: Alternatives to COBRA: 5 Alternatives You Haven't Considered

---
What Does Critical Illness Insurance Cover?
Critical illness insurance adds protection against sky-high medical bills and lost income when an illness makes it impossible to work. However, it doesn't offer protection against every type of disease or injury.
Critical illness insurance only provides coverage for select life-threatening medical conditions, such as:
Organ transplant
Cancer
Stroke
Coronary artery bypass surgery
Renal failure
Paralysis
Coma
Critical illness policies specify exactly which conditions they cover and have many exclusions. Unless you have one of the illnesses listed in your policy, you won't be able to collect cash benefits, even if you become sick.
Don't think you need to protect yourself against a critical medical condition?
Here are some statistics that might make you feel otherwise:
Anyone can be diagnosed with a serious illness at any time.
Having critical illness insurance can save you from going deeply into debt over out-of-pocket costs that your regular health insurance plan won't cover. It also provides added financial protection for your family members and dependents.
Worried your health insurance doesn't cut it? Join Selfgood and sign up for supplemental benefits like a
limited benefit fixed indemnity plan
to fill the holes in your current plan.
---
How Does Critical Illness Insurance Work?
Critical illness insurance works like most other types of insurance. You choose a policy, select the amount of coverage you need, and pay a monthly premium for that coverage.
If you are diagnosed with an illness covered in your policy terms, you can file a claim to access your benefits. Once your claim is approved, you will receive a lump sum benefit amount.
This one-time benefit can range from as little as $10,000 to $500,000, depending on the insurer you choose and the coverage amount they offer.
When you can collect your benefit varies based upon your illness and insurer. Some policies pay benefits within a few days, while others require policyholders to show proof that your condition persists for a specific number of days.
Depending on the insurance company and how much coverage you want, your insurer may ask you to undergo a medical exam and disclose your medical history.
Some insurers do not provide coverage for pre-existing conditions; the ones that do often charge higher monthly premiums to cover them.
You may also like: How to Get Low-Cost Dental Care When You're Self Employed

---
How Much Does Critical Illness Insurance Cost?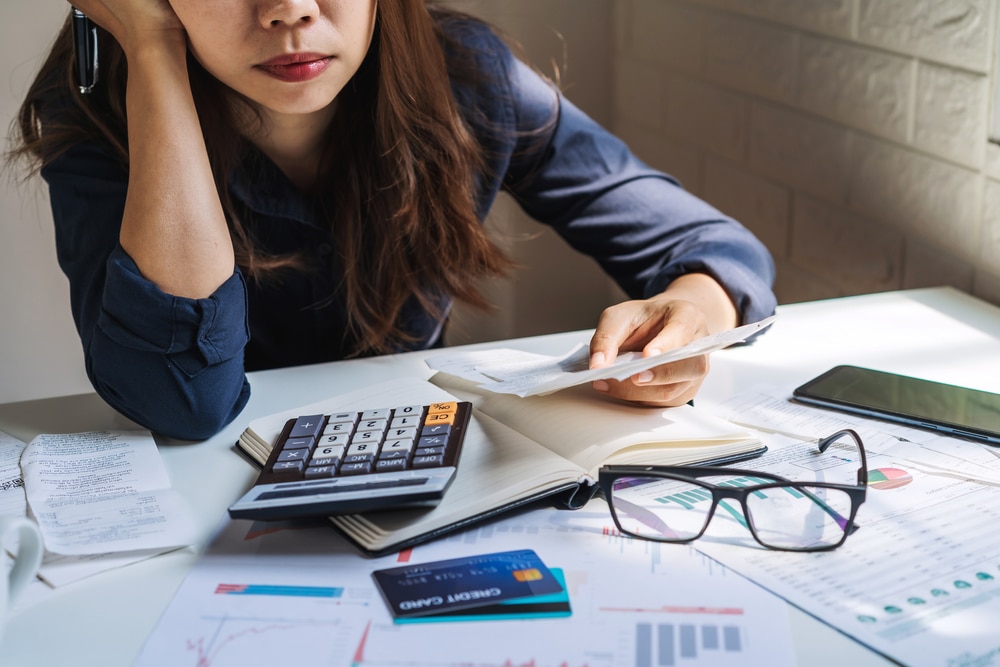 So how much does critical illness insurance cost?
The good news is that it's relatively inexpensive.
The less good news is that the coverage is quite limited.
Some critical illness policies can cost as little as $15-$25 per month. Note that various factors contribute to the cost of your premium, including your age, current health status, and the coverage amount.
The more coverage you choose, the higher your monthly premiums will be. Yet, there's a bit more to it than that …
Some critical illness insurance policies allow you to add riders, which are additional benefits that you can tack onto your policy for an increased cost.
Policy prices also vary based on the type of situations they cover, how many illnesses they cover, and how much of your benefit you can collect for a covered illness.
For example, Mutual of Omaha provides 100% of your benefit if you suffer from:
Cancer
Heart attack
Stroke
Organ transplant
Paralysis
Kidney failure
They also provide 100% coverage if you're diagnosed with three conditions that many other insurers don't cover:
Alzheimer's disease
Blindness
Deafness
However, they only pay 25% of your benefit if you have coronary artery bypass surgery or coronary angioplasty surgery. Other companies may offer 100% coverage for these conditions.
Here's the bottom line:
How much you'll pay in monthly premiums varies significantly from policy to policy.
Every policy is different, as is every insurance company. Before you sign on the dotted line, be sure to read and understand the terms, conditions, exclusions, and disclaimers. That way, you'll know where you're covered and where you're not.

---
Is Critical Illness Coverage Worth the Money?
When life-threatening conditions require extensive treatments and prolonged care, the cost of your medical bills can be astronomical.
Depending on the type of health insurance you have, cancer treatment can cost anywhere from $5,000 to over $50,000 in out-of-pocket costs. Heart surgery can cost as high as $200,000, of which you could have to pay 10%, 20%, or even more, depending on your medical insurance plan.
A critical illness can wreak havoc on your finances and even cause you to go into bankruptcy. For this reason, enrollment in a critical illness plan is a worthy investment.
Yet, it's not the only option. For some people, disability insurance makes more sense.
Discover: Our List of the Best Credit Cards for Contractors [2022 Edition]

---
Is Disability Insurance Better Than Critical Illness Insurance?
Disability insurance is income insurance protection. Unlike critical illness insurance, you can collect disability insurance benefits if you suffer any injury or illness that prevents you from doing your job.
With a disability insurance policy, you select a benefit period and receive monthly payouts throughout that period. The benefit period could be two years, five years, ten years, or up until retirement age.
The longer the benefit period, the more money you can collect, and it can total far more than a lump sum payout from a critical illness policy.
You can spend disability benefits on anything, including the cost of medical care bills and healthcare expenses. Remember that it's not supplemental insurance coverage. It's insurance to protect the future income you haven't yet earned and won't be able to make if you suffer a job-threatening injury.
One drawback of a disability insurance policy is the waiting period. This is the time frame between the date of your injury and the date you can start receiving benefits.
You can select a waiting period as short as 30 days or as long as 720 days, but the shorter the waiting period, the higher your premium will be. Some people prefer critical illness insurance, which usually has no waiting period and often pays benefits in a matter of a few days.
Disability Insurance Will Cost You More
For some, what makes critical illness insurance a more attractive option than disability insurance is its price.
Most people spend between 1% and 3% of their annual income on disability insurance premiums. If you make $75,000 per year, that's $750 to $2,250 per year or $62.50 to $187.50 per month. That is far more than most people pay in critical illness premiums.
Critical illness insurance can cost as little as $180 per year, albeit for far less coverage and protection.
The more you make, the more crucial disability insurance is. An illness could cause you to lose a great deal of income over multiple years. With consistent disability benefits paid out month after month, you can continue to have a steady income stream.
With one lump sum payout from a critical illness plan, you will receive one payment and one payment only.
Subscribe To SelfGood
Get up to date perks and Gigworker news. Easy. Simply. SelfGood. Subscribe.
---
How Do You Get Critical Illness Insurance?
Shopping for a critical illness insurance policy is easy to do. You can start by contacting a local agent to get an insurance quote or searching online to compare prices from different companies.
Not sure which insurance company you should use?
Investopedia rates the following insurance companies as some of the best for critical illness insurance in 2022:
Aflac
Mutual of Omaha
Liberty Mutual
American Fidelity
AIG
Whether shopping for life insurance, critical illness insurance, or any other insurance product, it's best to get several quotes before settling on the one you want.
Why?
You should always compare different policies' terms, benefits, and costs to ensure you're paying the right price for the greatest amount of benefits.
Selfgood can help you save hundreds of dollars each month on professional
legal and financial benefits
. Join today to have affordable help on the side.
---
Should Freelancers and Independent Contractors Get Critical Illness Insurance?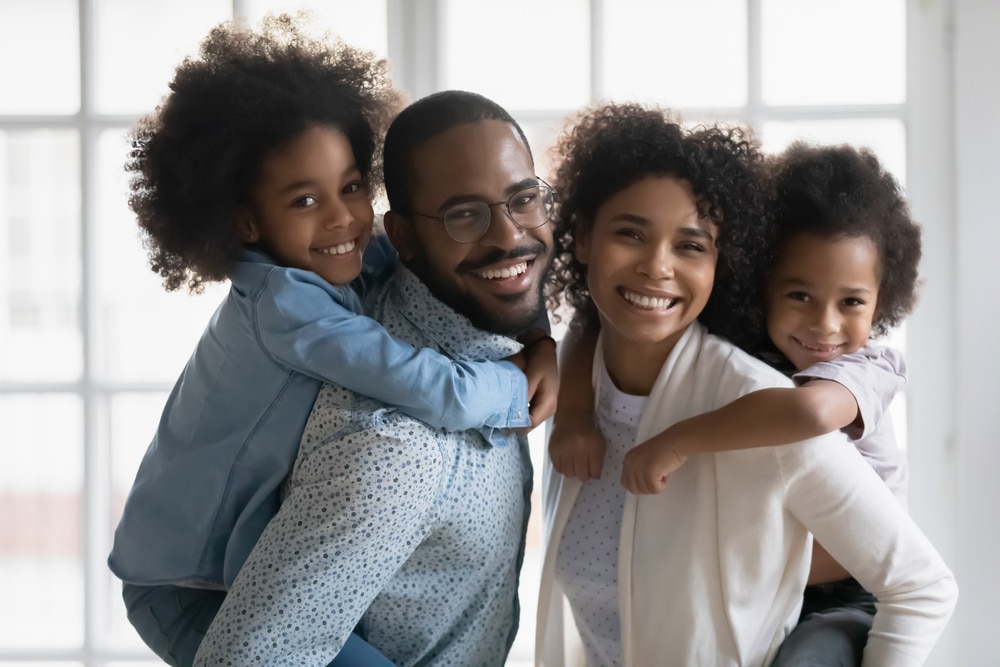 Every self-employed person has to take measures to protect their finances. Unfortunately, with the increase in medical expenses, medical insurance isn't always enough.
Whether you're a freelance writer, a rideshare driver, or run your own cleaning business, you need a financial safety net in case you become ill and can't do your job.
Critical illness insurance can be that safety net.
Every freelancer and independent contractor should consider getting critical illness insurance or disability insurance.
Ask yourself this:
If I was diagnosed with a disease tomorrow and had to be out of work for several months, would I be able to pay my bills?
If your answer is "Sure, I have plenty of money in my savings account," think again.
On top of your rent, mortgage, utilities, and everyday living expenses, you could easily drain your savings account within a few months. Add in medical bills for healthcare costs your medical insurance doesn't cover, and you could find yourself in a bind very quickly.
Receiving a lump sum of money after a diagnosis can help you stay on top of your bills and pay for the added costs associated with your medical care. No matter how sick you may be, the bills will keep coming, and you can't ignore them.
Critical illness insurance benefits also offer protection for your family and dependents. If you have children under the age of 18 or a spouse that relies on your income, a lump sum payout can provide your household with financial stability while you undergo treatment or recover.
Curious about a ridesharing side-hustle? Read: How to Work for Uber (and Car Requirements)

---
Conclusion
Looking for more ways to put money in your pocket and enjoy some added benefits as a freelancer?
Become a Selfgood member to enjoy financial coaching, health and wellness benefits with zero copays (for virtual visits), and everyday discounts on everything from rental cars to office supplies.
Selfgood offers both individual and family membership options — sign up today!
Our Products
Everything you need in one place
Health Insurance
Customized insurance designed to meet your needs
Check Our Prices
Supplemental Health Insurance
Customized insurance designed to meet your needs
Check Our Prices

Life Insurance
Protecting the people you love
Check Our Prices