The benefits that come with being self-employed are tremendous. Because of technology, the advantages now outweigh the struggles, and the gig work industry has skyrocketed. You can even obtain dental insurance for the self-employed.
The global pandemic forced the entire population to learn to live mostly virtually, helping smooth the transition into a remote workforce. Now, hundreds of millions of people are self-employed, and some can do their jobs anywhere.
Still, even with the benefits that make gig work a viable career for many, there are some disadvantages.
For instance, what do you do if you need to go to the dentist?
Your ex-employer used to cover your insurance, and now you're stuck paying expensive office visits out-of-pocket.
Or are you?
You'll be happy to know that the millions of self-employed people have not gone unnoticed by dental insurers. Therefore, self-employed dental insurance exists. You can find low-cost dental care without being under a company's policy. We'll show you where to look here!
---
1. Advantages of Dental Insurance
Unlike auto insurance (in most states), dental insurance isn't legally required. As a result, only about half of the U.S. population carries this coverage, although it's usually inexpensive.
If you don't visit the dentist often, paying the cash rates for your visit can be cheaper. But when the costs add up, you start wishing you had shelled out the extra cash for insurance coverage.
Pros of Dental Coverage
When you find a reputable dental policy, it will cover routine and preventative care. These office visits are usually free or inexpensive. So you can visit the dentist regularly for cleanings and checkups.
Regular checkups are essential to your oral health. Checkups reduce the likelihood that you'll end up with tooth decay, gum disease, or other dental issues.
Insurance also helps you save money if you need a primary or expensive procedure. The policy might not cover the whole thing, but it will cushion the blow to your wallet.
Root canals, for example, can run anywhere from $700 to $1,800 without insurance. Most policies won't pay the whole thing, but they'll cover 50 to 80% of the bill. That's a significant saving.
Since dental insurance premiums are typically reasonable, it's a wise investment.
You Might Get Better Rates, Too
Dental companies also monitor how much the dentist is charging for each service. To work with the insurance, the dentist has to agree to accept the company's "allowable" rate.
So, they could charge you $500, and the insurance only allows $200. Legally, you only have to pay your share of the $200. The office has to "write off" the rest.
---
2. Disadvantages of Dental Coverage
However, many dental insurance plans have a deductible and a low annual maximum, or "cap," meaning you must pay for anything over that amount. They also have exclusions, which could be the services you need insurance for.
Each policy has its levels of coverage.
Expected covered costs include part or all of the following:
Preventive services
Fillings and crowns
Root canals
Tooth extractions and other oral surgeries
Some orthodontic and periodontic work
Some insurances will also add coverage for prosthodontics like dentures or bridges.
Make Sure the Policy Is Right for You
While you're choosing policies, be aware of the fine print. For example, low premiums on individual plans aren't always good.
It's not uncommon for companies to require a waiting period before you can use your insurance for certain things, like root canals or orthodontics.
Also, consider the cost of the coverage and how much the cap is.
Let's break down a $20/month policy with a $1000 deductible and a $1500 cap.
If you pay your premiums for one year, that's $240. Then, when you start going to the dentist, if they don't cover anything until you meet your deductible, that's $1240.
For someone who only goes to the dentist for checkups and x-rays that cost under $500 per year, that's not a good investment. But if you end up needing expensive services up to $2500 ($1000 deductible plus the $1500 cap), then it saves you money.
Are you looking for Self-Employed Supplemental Health Benefits? Read our guide to supplemental benefits for independent contractors.
---
Health and dental insurance premiums are cheaper through an employer because they have multiple employees on a group plan. This gives them a bulk discount.
However, you still have dental insurance options as an entrepreneur.
Types of Dental Coverage Options
You can go the typical dental insurance route or get discount coverage.
PPOs
The most commonly known type of dental coverage is a plan similar to a PPO health insurance policy. Short for "preferred provider organization," a PPO is a policy that allows you to go to someone in their network of dentists.
These offices have agreed to accept the insurance company's rates for each procedure they perform. You would have to pay your deductible and a copay for your visits. If you go somewhere out of the provider network, your share of the costs would be higher.
DMHOs
A DMH, or dental health maintenance organization, is another type of coverage. It works like a PPO in that you see the dentists in their network for a small copay or no charge to you.
The catch is that you can't see a dentist out of the network.
How to Get Your Insurance Policy
If you want a PPO or HMO insurance policy, both coverage options are available, even if you're not part of a large group. In addition, significant providers such as Cigna and Delta Dental ( as well as their subsidiaries) offer individual dental plans.
You can also apply for health and dental insurance through the Affordable Health Care Act at healthcare.gov. It's an easy-to-use online application that uses your income to determine your monthly premiums. In addition, you may qualify for a subsidy, giving you discounted rates.
Some AHCA options even include vision insurance along with oral health coverage.
However, you have to wait for an enrollment period unless you have a qualifying exception, such as a:
Loss of insurance coverage
Move out of state
Pregnancy
Therefore, it's always a good idea to check.
---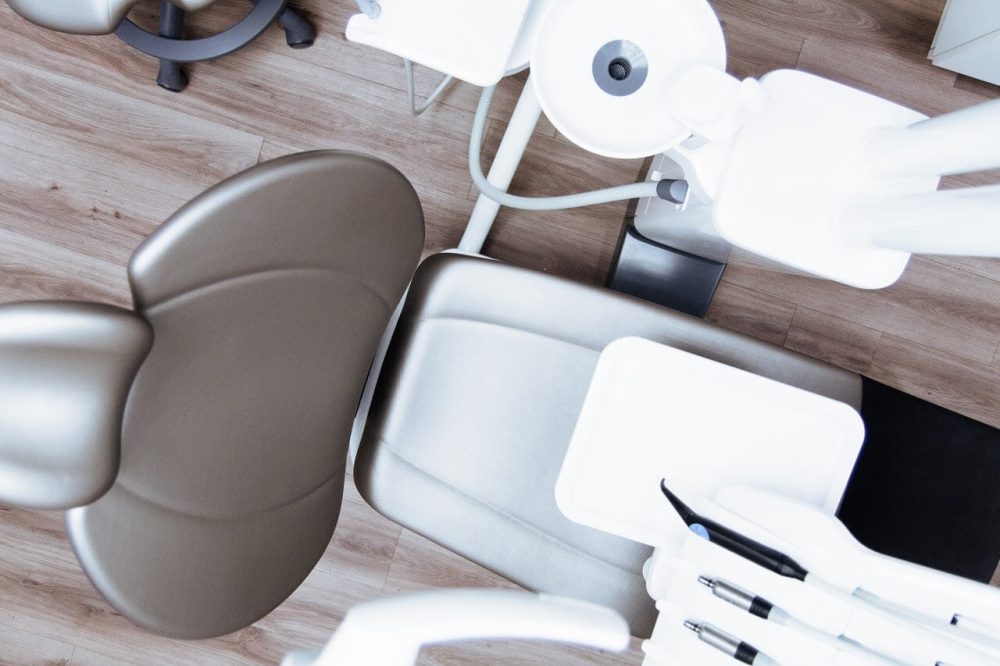 All the previous suggestions had one main thing in common:
They require monthly premiums.
If that's not something you can do (or are interested in), there are other ways to get affordable dental care.
Low-Cost Dental Treatments
Depending on where you live, you can take advantage of local offers. You'll see many free or low-cost ads from dentistry clinics that combine x-rays and consultations for your first visit. Some offices do a lump sum rate for one year of cleanings, checkups, and x-rays.
Look for coupons through sites like Groupon. Small, rural towns aren't usually on there, but the more significant cities use Groupon and LivingSocial.
Don't be afraid to seek out university and dental school programs. They're always looking for patients for dentistry students in training. This is especially popular in major cities with dental schools, like New York and Boston.
Call the dentist's office for cash/out-of-pocket discounts or pay the insurance rate. Or, contact the health department in your city for a referral to free, low-cost, and sliding-scale clinics.
---
5. Monthly Discount Memberships
Another option is a discount dental plan. This coverage isn't technically insurance. Instead, you pay for a membership plan and receive discounts on services or goods.
Spotlight on Selfgood
For example, Selfgood is an app that combines all the benefits you need as a gig worker. You get discounts on wellness care, preventative services, and significant services for their low monthly fee. In addition, because Selfgood partners with The Alliance of Gig Workers, you get to enjoy the same low rates you'd have with insurance coverage.
The dental office gets more patients in exchange for working with the discount program. They don't have to bill the membership company. They see you on a self-pay basis and agree to give you a discounted rate.
Most discounted dental memberships include significant services. For example, you'll get reduced rates on fillings, root canals, and crowns, as well as potential coverage for orthodontics if it's available near you.
One more perk of working with Selfgood over other discounted memberships is that they have patient advocates. These experts work with you to negotiate a lower bill on all your healthcare visits, not just your dental ones.
Searching for Gig App Opportunities? We Review GetPaidTo App.
---
6. How Can Self-Employed People and Freelancers Pay for Dental Care Without Insurance?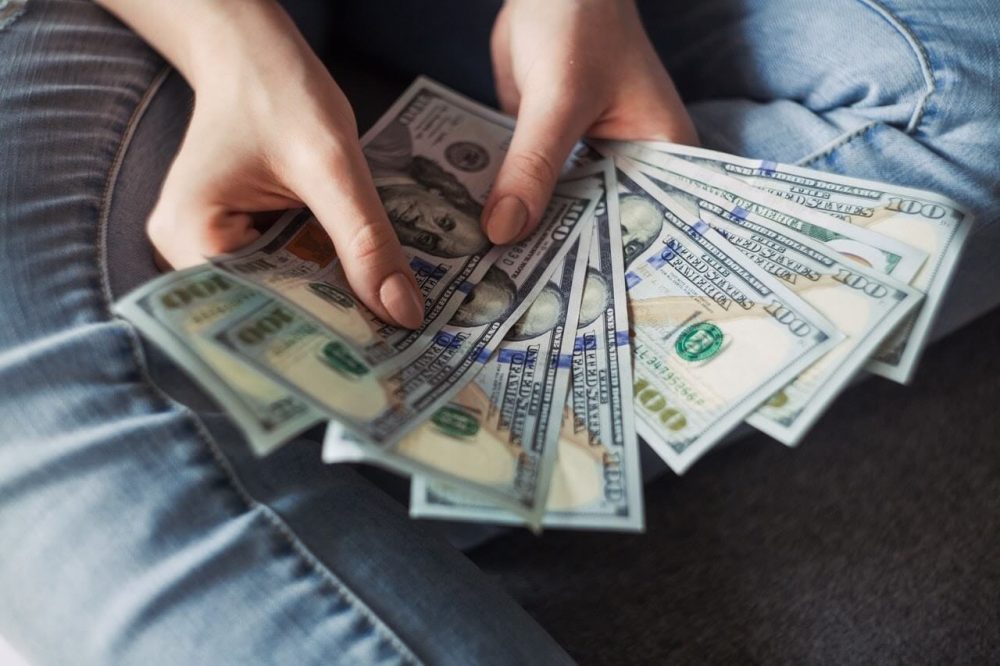 If all else fails and you have to pay the total price for your dental services, you don't need to offer an arm or a leg.
Try these financial options first.
CareCredit
CareCredit is a particular credit line you can use to pay medical bills. The program is designed to cover out-of-pocket costs for those who need healthcare services and can't afford them.
With CareCredit, getting approved is more accessible than with a general credit card. Once you know your credit limit, you can use the card to pay your dental expenses, then pay CareCredit back over time.
It's not just for dental, either. This plan covers your medical costs, and you can also use it for your pets!
Other Ways to Pay
Most dental offices are willing to work out a payment arrangement with you. For example, they might have credit plans, or you can set up a payment plan.
If you have a decent FICO score, you can open a credit card with a 0% or low introductory interest rate. Plan to pay off the balance immediately to avoid extra fees.
If you can swing it, create a savings account over time and set aside funds exclusively for dental and healthcare costs.
And if all else fails, get a cost estimate from the dentist and take out a personal loan for the amount you'll need. Beware of high-interest rates or borrowing more than you can afford to repay.
---
Conclusion
Self-employment has so many perks. You can create your schedule, work in the location that is best for you, and take ownership of the direction and growth of your career.
Yep, it's pretty sweet.
As you embark on this self-employment journey, don't let the tedious details like insurance stop you from setting up a system of benefits. You'll need support and asset protection, and you can have it all without spending a fortune.
Just because you're ready to drive the course of your career doesn't mean you need to sacrifice security. Having a professional benefits team can help you navigate the gaps. From dental coverage to healthcare, you want the whole shebang.
Self-good is here for that, but it's not all we do. Check out our list of benefits and perks to learn how we can help you feel as confident in a self-employed role as you would at a nine-to-five job.
Subscribe To SelfGood
Get up to date perks and Gigworker news. Easy. Simply. SelfGood. Subscribe.
Our Products
Everything you need in one place
Health Insurance
Customized insurance designed to meet your needs
Check Our Prices
Supplemental Health Insurance
Customized insurance designed to meet your needs
Check Our Prices

Life Insurance
Protecting the people you love
Check Our Prices