Being an independent hair stylist allows you to create the perfect looks for your clients. You can build a strong bond with those clients that end up lasting for years. If you do your job well, you can even improve your client's self-confidence with a single visit.
It's not all fun and good times, though; between the coloring and cuts, hair stylists have plenty of responsibility on their plates. Owning your own business comes with risk, so you want to make sure you take steps to protect your investment.
To keep doing what you love, you should look into hair stylist insurance.
Not sure if you want to take on an extra cost? Here is a guide to help answer the question: do you need hair stylist insurance?
​​​​​​
---
What Is Hair Stylist Insurance?
As a hair stylist, you never know what may go wrong during an appointment. Sometimes mistakes or mishaps occur; it may not even be your fault.
But if you or your employee gets hurt or someone decides to sue you, your business could be in trouble. That's why you need to look for hair stylist insurance.
Hair stylist insurance or business insurance will help cover costs if any incidents occur. The reasons for getting insurance may vary, but there are far fewer excuses to put it off than there are to get it.
There are also a variety of insurance policies that you can look into as an independent hair stylist. No matter what policy you decide to go for, it's a good call to obtain insurance for your business at the end of the day.
Similar: How to Set Up Your Business as a Freelance Hair Stylist
---
Common Reasons for Having Hair Stylist Insurance Coverage
Due to the nature of salon work, the floors can get slick without notice. Because of this, slips and falls are one of the most common accidents in salons. If clients or employees aren't careful, they could easily slip.
Another common reason for hairdressers to get insurance is to cover any damage that could happen throughout the day. For example, if you accidentally spill hair dye on a client's expensive shoes, you don't want to be paying that bill.
Anything can happen when you own a small business. Ensure you thrive as a hair stylist by
joining Selfgood
and taking advantage of benefits designed for independent business owners.
---
What Kinds of Insurance Should I Look For?
The following are common hairdresser insurance options that may benefit you and your business:
General Liability Insurance
General liability insurance is the number one insurance to get as a freelancer or independent business. Many hair stylists work on a freelance basis or own their own company, and general liability coverage protects your business against common mishaps in the workplace.
Remember those common reasons for getting insurance? General liability insurance would cover those.
General liability insurance can also keep you covered in the event of libel, slander, or copyright issues.
While it may not solve all potential problems, general liability insurance is the bare minimum that any freelance stylist should purchase.
Professional Liability Insurance
As a freelancer, the next step in insurance for your business is professional liability insurance. These policies will further help protect your business in more complicated matters that may pop up from time to time.
Getting a professional liability policy is suggested for any business that offers a service or makes their living off of their expertise. Since you're offering a personal service between you and your client, you may, unfortunately, run across an unhappy client.
When a client claims to have incurred a financial loss due to a mistake in your service, they could sue you.
Professional liability insurance will cover your legal fees. This insurance will cover you regardless of whether the incident was your fault.
Commercial Vehicle Insurance
Many independent hair stylists travel to their clients. Some even have mobile hair salons to bring their services wherever they're needed.
If you need to use a vehicle for your hair styling business, you'll want to invest in commercial vehicle insurance. Having commercial vehicle insurance will cover any costs in a car accident.
Further reading: What is Critical Illness Insurance?
---
Hair Stylist Insurance in a Salon vs. Freelance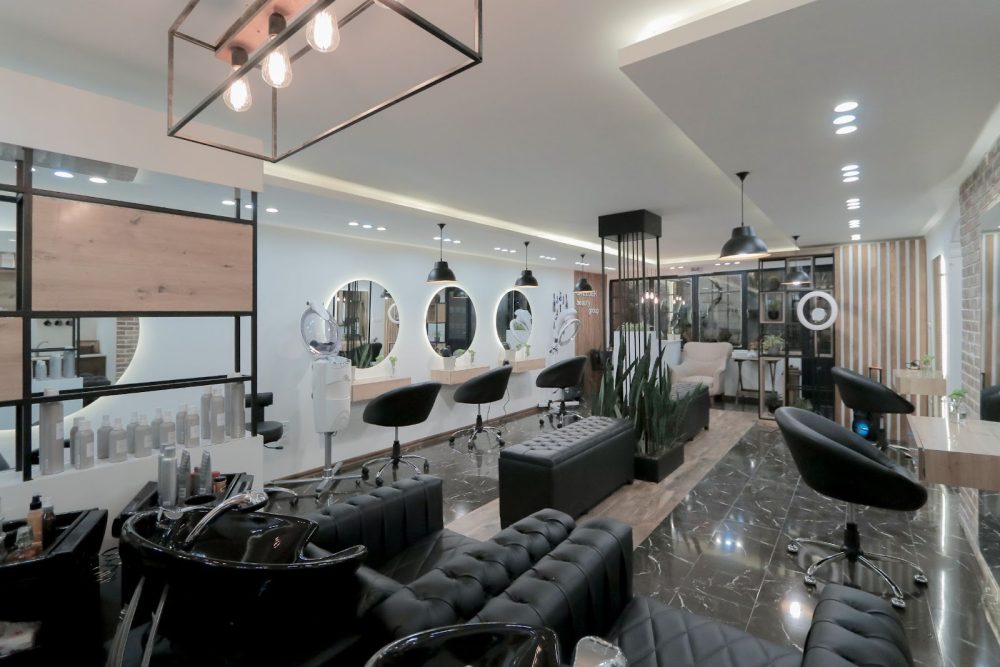 There are multiple career paths you could follow as an independent hair stylist. These include being a freelance hair stylist who works in different salon chairs or makes house visits. Or you can decide to open up a salon of your own.
Of course, if you are a salon owner, you'll need some different coverage than if you are a freelance or independent hair stylist.
Workers' Compensation Insurance
Let's say that you decide to open up your salon and you're getting more clients than you can handle by yourself. Great news, right? Your work is superb, and now you're swamped!
However, you may have to hire other stylists to cover the demand. As a business owner with employees, you will need to offer workers' compensation.
You can obtain workers' compensation insurance to cover the cost of your employees' medical bills. For example, if an employee is injured on the job, worker's compensation will cover the medical expenses incurred by that employee.
This coverage includes covering bodily injuries as minor as stitches from scissors to severe incidents on the job.
If you don't have worker's compensation insurance, those medical expenses will be coming from your pocket. Worker's compensation is mandatory in most states, so it's in your best interest to have it regardless.
Commercial Property Insurance
You found the perfect location for your salon and opened it up for appointments. All of the decorations are precise to your liking, and your customers love the vibe.
But one night, the restaurant next door has a kitchen fire that spreads to your salon. The damage isn't irreparable, but it will still cost a pretty penny.
No one wants to deal with property damage, especially when the costs to fix up your property add up quickly.
You need to obtain commercial property insurance if you have a brick-and-mortar salon. Commercial property insurance will cover the cost of damages in the event of fires, break-ins, or other unexpected events that are out of your control. This insurance will also cover equipment in your property damaged during an event.
Equipment Breakdown Insurance
If you have a beauty salon that offers multiple services, you may have a lot of hair stylist equipment, from hairdryers to nail dryers to spa rooms and anything in between. Unfortunately, the equipment doesn't always work like it's supposed to.
In case your equipment malfunctions and it's not due to an unexpected event, you can opt-in for equipment breakdown insurance.
This type of insurance covers the cost of losses by mechanical failures. These mechanical failures include heating and cooling systems and tanning beds.
You should consider this equipment breakdown insurance if you own the building that houses your hair salon. These breakdowns won't be covered by commercial property insurance. If you invested in the mechanical systems in your salon, you'd want to keep them protected.
Product Liability Insurance
If you are a salon owner who sells products, you can look into product liability insurance. These policies will cover you if clients complain about the products that you've sold them.
---
What to Look for in Hair Stylist Insurance
Keep these tips in mind as you shop for hair stylist insurance:
Insurance Policies That Will Grow With Your Small Business
Now that you know more about which types of insurance policies to get, it's time to get insurance quotes. Regardless of if you just started cutting hair or have been in the business for years, you want to find a policy that will grow with you.
You may need to hire more employees or decide to open your salon. Whatever career path you decide to choose as a hair stylist, your insurance policy should be able to grow with your business. This means that you want to find policies that you can add extra coverage to when the time comes.
Flexible Policies
As you continue on your path as a hair stylist, your vision may grow and change. You want your insurance policy to also be flexible. If you decide that you want to stop going from client to client and open a salon, your insurance should have options for you to expand your policy.
Or if you decide that you want to add a mobile component to your business, it would be great to have a policy that can offer that down the line.
You never know how your career is going to play out. So when you want to make smart business decisions, you'll want to have an insurance policy that is flexible to work with you.
An excellent policy to look for when starting is a business owner's policy (BOP). This policy will combine different aspects of insurance policies that small business owners need.
Discover how: A Freelancer's Guide: How to Set Payment Terms
---
What to Avoid in Hair Stylist Insurance
Just as there are aspects to look for when shopping for hair stylist insurance, so there are things to avoid.
Figure Out Your Needs
When it's time to get insurance for your hair stylist business, you must figure out what you need. Look at everything that you have for your business and create a list.
For example, if you're a mobile hair stylist who uses a vehicle to meet clients, you will need a commercial auto policy. And you won't need commercial property insurance if you don't own a hair salon.
You only need coverage for what you have. So figure out your exact needs before going out and looking for insurance policies.
Many insurance options will bundle different policies together. But if you don't need everything in that bundle, don't go for it. Take a good hard look at your business, assets, and what you need to cover.
When doing this activity, you should also look at your own needs. Make sure that you also take care of yourself when assessing your business.
As a freelance hair stylist, you won't have the same personal benefits options as someone who works in an office. But there are still exceptional and affordable benefits out there for freelance workers.
Check out
Selfgood
for flexible, comprehensive, and affordable benefits. You can even consult with
financial and legal experts
who will help you figure out the right decisions for your business.
Liking Your Insurance Company
When you decide to go with an insurance company, it's crucial that you like doing business with them. Your insurance providers will be your first line of defense when an incident occurs.
Therefore, you'll want to make sure that your insurance agent understands your specific needs for your peace of mind.
Policies That Offer Too Much or Too Little
There are many insurance policies out there that seem to have incredible offers. But make sure you read them closely. You can run into ghost policies that make you pay more out of pocket for coverage than you need to.
Some policies may have too many options that could drive up the price. On the other hand, there may be bundles that will keep your costs down and have everything you need.
It just takes some research to find the best policy to fit the insurance needs of your freelance hair stylist business. Call around, request free quotes, and compare rates and services to find your fit.
---
General Average Costs of Hair Stylist Insurance Policies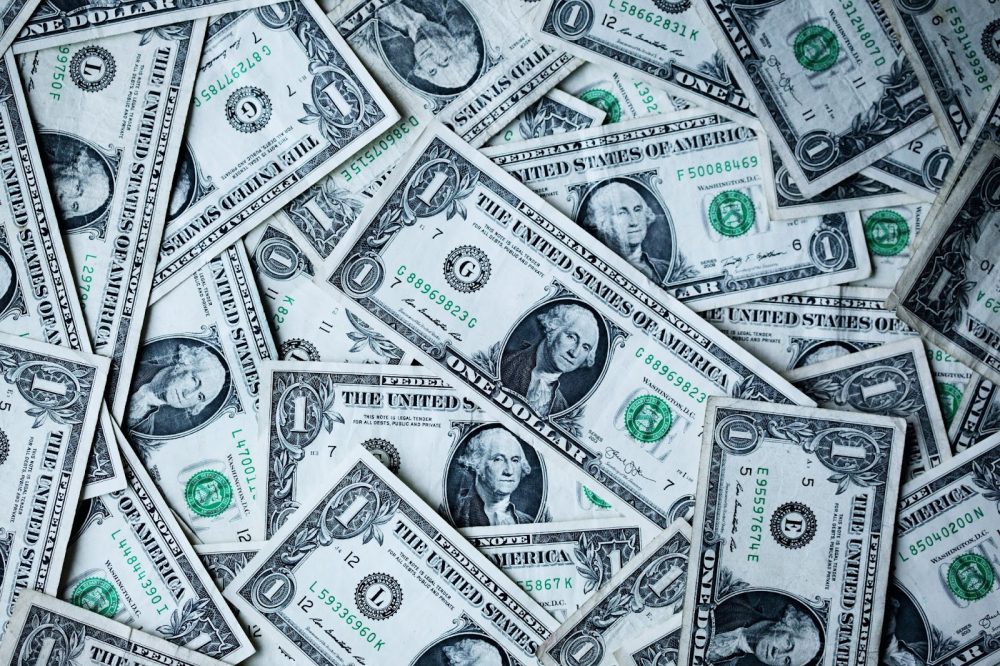 When looking for insurance policies as a freelance hair stylist, some of the average prices fluctuate based on your business's needs:
General liability insurance averages around $720 and can be as low as $400 annually
Commercial property insurance averages between $300 and $700 annually
Commercial auto insurance ranges between $800 and $1300 annually
Overall, your average insurance costs can range between $400 and $5,000 a year. It all depends on what coverages you opt to get for your hair stylist business. Once you find a policy that works for you, make sure to get immediate proof of insurance to protect you from day one.
---
Conclusion
Freelancing is the best way to create a business and pursue your passions. However, owning a business is no easy feat, so getting insurance for your hair stylist business is necessary.
Not only should your business be covered, but you should protect yourself as well. Freelancers can find incredible benefits to lower the costs of doctor's visits or emergencies by joining Selfgood.
You won't be able to cut a client's hair if you become ill and can't cover your medical costs. But with Selfgood, you can find affordable benefits specifically created to serve freelancers and independent workers.
Subscribe To SelfGood
Get up to date perks and Gigworker news. Easy. Simply. SelfGood. Subscribe.
Our Products
Everything you need in one place
Health Insurance
Customized insurance designed to meet your needs
Check Our Prices
Supplemental Health Insurance
Customized insurance designed to meet your needs
Check Our Prices

Life Insurance
Protecting the people you love
Check Our Prices