Working as a food delivery driver is a lucrative way to earn fast cash as a side gig or a full-time hustle. DoorDash is one of the biggest delivery companies, and we're here to help you navigate its robust insurance policy.
You're driving your personal vehicle, so making sure you're fully covered is non-negotiable.
You want to know how DoorDash insurance works and what to expect if you're in an accident.
We'll explain the details, fine print, and must-knows here.
​​​​​​
---
DoorDash Driver Requirements
Becoming a DoorDash driver has a lot of perks. As a driver, you can set your own hours and add some side cash to your weekly paycheck or work full-time Dashing.
How much money you make is up to you and your location. If you need extra cash in a busy city, you can accept and deliver more jobs.
If you haven't started driving yet, insurance is one small part of the requirements.
Before filling out the application, let's ensure you meet the other criteria.
Safe Driver Expectations
You'll see some basic expectations when applying to work for DoorDash or another food delivery service. Every company wants to ensure its drivers are as safe as possible behind the wheel and in front of the customer.
To that end, you must be at least 18 with a valid driver's license to DoorDash. Some Dashers get around this licensing rule if they are using a bike or a scooter and have a government-issued ID. Either way, you need a social security number.
You'll also need an iPhone or Android smartphone because the Dasher App runs everything you'll do. The delivery app lets you know when an order comes in and tells other Dashers when you've claimed it.
Any vehicles that need insurance (cars, trucks, motorcycles, etc.) must have an active policy that meets the minimum standards for your state.
Yes, DoorDash has an insurance policy — which we'll talk more about in a minute — but you must have your own coverage, too.
The Background Check
If all that is no problem, the next step is to give DoorDash permission to run a background check and driver's license screening.
This is the most important part of your application.
Your background doesn't have to be spotless, but it does have to pass DoorDash's expectations.
This means the company gets to look at your personal and driving records and check for things like past or pending criminal convictions. Nothing is different than what another potential employer would do before hiring you for their job.
Since you're not driving passengers around, as you would with Lyft or Uber, DoorDash is a little more lenient about its violation policy. They use your social and address to check into your background with a system called Checkr. They'll also run a Motor Vehicle history if you're driving a motorized vehicle.
If your background check shows certain offenses within the past seven years, it can disqualify you from working for DoorDash.
These offenses include:
Theft
DUI
Sexual offenses
Felonies
Violent crimes
Property damage
But don't assume you'll be disqualified if your history isn't completely spotless.
It's a case-by-case scenario, and if you have supporting documentation in your favor, they'll consider it.
Vehicle Requirements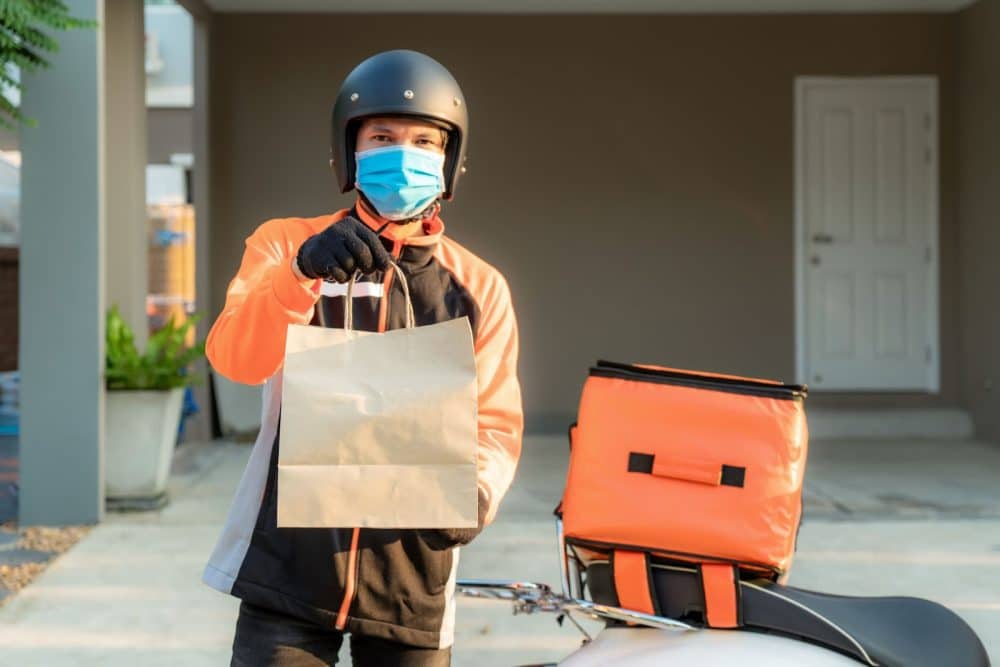 Again, DoorDash isn't as strict on vehicle requirements as it would be if you were driving passengers. You'll need a clean driving record, a reliable vehicle, and insurance.
Any transportation is fair game, including:
Cars
Trucks
Motorcycles
Bicycles
Scooters
In some bigger cities where there is a lot of business in one small area, you can walk or run your orders to the customer.
You must have a personal auto insurance policy if you have a vehicle.
DoorDash's liability insurance helps, but as you'll see, it's not comprehensive enough to stand on its own.
Read more: Top 19 Tips On How To Make The Most Money On DoorDash
---
What Is The Default DoorDash Liability Insurance, And What Does It Cover?
DoorDash coverage is automatically given to all drivers. It's not a replacement for car insurance, but it does help in certain limited situations.
This basic liability car insurance protects the company if you drive for them and are at fault in an accident. DoorDash's coverage takes care of repairs to the other driver's vehicle and any medical expenses due to bodily injury.
The other drivers, but not yours.
It's an excellent way to avoid paying for damages that aren't covered by your or their deductible, but that's about it.
The Fine Print About DoorDash Insurance
So, as you can see, there are some serious gaps here, and they get wider when you look further into the delivery company policy.
DoorDash's liability insurance only kicks in when you're on an active call with the food in your car.
While you're waiting to accept an order, as you're driving to pick it up and after you've dropped it off, you're not covered by the company policy.
The insurance does come in handy if your policy limits exhaust before all the bills have been paid. However, DoorDash coverage is secondary and will only become active for any excess expenses on the other party's insurance claim.
Subscribe To SelfGood
Get up to date perks and Gigworker news. Easy. Simply. SelfGood. Subscribe.
---
Extra Coverage Options To Consider As A DoorDash Driver
The DoorDash website explains that their insurance is only primary if your own car insurance has denied the claim and you have a coverage denial letter from them. Then they'll cover the other vehicle, but your vehicle damage and medical expenses are your responsibility.
No big deal, as long as you have the right type of insurance on your automobile. Yes, you need commercial auto insurance.
Now that so many drivers are working for companies like DoorDash, GrubHub, Postmates, and Uber Eats, many carriers are limiting their liability by excluding business use from the policy.
You don't want to find out too late that your personal auto policy doesn't cover you while you're acting in a business capacity as a rideshare driver.
Check whether you have the right coverage or can add it to your personal car insurance policy.
There are two primary types of policies offered by most insurance companies in this regard: business use and commercial coverage. They sound the same, but they're not.
Business Use Coverage
Business use is what you'd use if you drove your car to and from a client's house for work, for instance. You're using your car for business purposes, but it's not the main source of your job. You still do the work out of an office or someone's home.
This type of policy can also be used to supplement your personal coverage if you only DoorDash part-time. The auto insurance company might note in your file that your car is primarily for personal use and infrequently for business purposes. Check with your agent to be sure this is okay.
Commercial And Rideshare Coverage
Commercial use is when your car is your job, like with DoorDash.
Under commercial policies, any vehicle used for business purposes is covered. If you plan on taking more than a few orders weekly, you should invest in commercial coverage alongside your personal policy.
Some car insurance companies specifically offer rideshare insurance. These policies fill the gap between your personal insurance and your rideshare employer's policy (DoorDash insurance).
Depending on which insurance company you're shopping with, you might not need a separate commercial car insurance policy. Major companies like Progressive, State Farm, and Allstate usually offer additional coverage for business use as an add-on.
Ultimately, it's better to err on the side of too much coverage than not enough.
Talk to your insurance agent to see what your state's minimum requirements are and how they can fill the gaps between DoorDash's liability and what you currently have.
---
The Legalities If You're In An Accident And Have DoorDash Insurance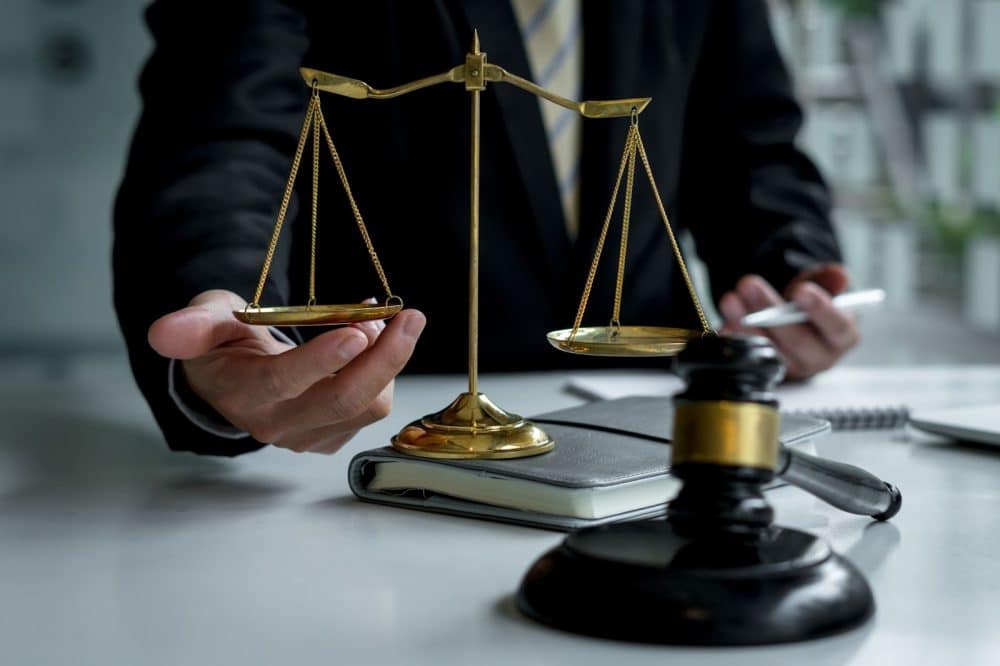 Let's face it. Accidents happen, no matter how careful a driver you are.
Who is responsible for the damages depends at first on which state you're in and whether it's a no-fault state.
The basic difference between no-fault and at-fault is whether the insurance covers the bills.
In a no-fault state, injured people use their Personal Injury Protection (PIP) coverage to pay their bills and handle other expenses. But in an at-fault state, the at-fault party's insurance covers the hospital bills and property damage.
You can and should provide the law enforcement officer on the scene with your insurance and DoorDash's coverage. If you're at fault in an at-fault state, though, your personal/commercial insurance will be the primary policy used.
When DoorDash Is Responsible
As mentioned earlier, DoorDash is never the responsible party unless you're on an active delivery with food in the car. You aren't an employee working for them; you're an independent contractor. So, your insurance is primary.
Still, the company wants to ensure their clients are happy and they aren't sued. DoorDash insurance will kick in and pay for any excess bills your policy doesn't cover for the other party, such as deductibles and anything after your coverage limits exhaust.
It will also pay for any of the other party's damages, including medical bills and vehicle repairs if your insurance denies the claim for any reason.
---
Protect Yourself With Other Benefits From Selfgood
When you're a gig worker, other issues besides auto coverage crop up that you don't have to deal with in a regular job.
With Selfgood, you can get the must-have money-saving perks you used to think were "for employees only." These savings can bridge the gap between your budget and expenses to keep more cash in your pocket.
What Selfgood Provides
Missing health benefits and employee cost-saving discounts? Looking for some legal answers but can't afford the high price tag of an attorney?
You can still get all of those and have a flexible schedule and extra money with Selfgood.
Selfgood is a platform designed for freelancers, self-employed business owners, and gig workers like you. When you become a member of Selfgood, you become part of the Alliance of Gig Workers and are entitled to the benefits of a large organization.
Browse
Selfgood's Marketplace
the next time you need to shop, and you'll see various products available at discounted prices.
---
Conclusion
Part of being an independent worker is ensuring you're protected financially through things like auto insurance, especially when your vehicle is your livelihood.
Although DoorDash provides basic liability coverage, you must have your own proper insurance policies to protect yourself.
Finding out what your insurance carrier's rideshare policy covers is necessary for your new role. Don't rely on DoorDash to take care of an insurance claim, as their coverage doesn't help you fix your car. You may need a special insurance policy or an add-on to your current car insurance coverage.