So you've joined the world of carpet cleaners.
You have all the equipment and are steadily building your client list. Whether just starting out or if you've been in business a while now, one of the most important things you need to have is insurance.
Going through the process of finding insurance as a small business can be a bit much. That's why we've created this comprehensive guide to make it easier to figure out what insurance you need.
Ready to dive in and find the right carpet cleaning insurance? Time to get reading.
​​​​​​
---
What is Business Insurance?
When you own your business, there are a lot of liabilities to keep track of. In the unlikely event that things go wrong, you want to be sure that you and your business are covered.
That's where business insurance comes in.
Business insurance is simply coverage that will protect things if something abnormal occurs.
Some of the primary things that a business insurance policy covers include:
Property damage
Employee risks
Legal liability
Personal risks
Having business insurance is crucial to running any small business.
When it comes to carpet cleaning, accidents can happen, so it's vital to make sure you get the proper coverage.
Small business insurance protects your cleaning equipment from damage.
Many carpet cleaning businesses also use their vehicles to get to and from job sites, so you'll want to have coverage on your transportation as well.
---
Why Do I Need Carpet Cleaning Business Insurance?
Providing cleaning services of any kind comes with inherent risks.
While we hope that they don't, many things could potentially go wrong when cleaning carpets. Anytime you're working with delicate materials, there's a risk of damaging carpet or a client's property.
Property Damage
You're in charge of caring for your clients' carpets with water and chemical cleaning solutions.
Sometimes mistakes can happen, and carpets can become damaged. If you accidentally damage one, you won't want to pay out of pocket to fix it.
Accidental damages are a huge reason for getting carpet cleaner insurance for your business — especially if you work with expensive or antique carpets or upholstery. If accidental damages occur, your business insurance can help cover the cost of client property damage.
Your insurance company can also cover any legal fees if you run into a legal situation with a client. Having insurance will keep you and your business protected in case of a negative situation.
Bodily Injury
If you have employees or even work for yourself, there is always a possibility that someone may get hurt on the job. This can be anything from a slip and fall to a chemical burn.
In this case, you're going to want to have insurance to cover any medical expenses related to an injury. Even with careful, well-trained employees, accidents can happen, so you want to ensure that you and your business are covered.
Are you in need of some legal or financial assistance for your small business?
Join Selfgood today and enjoy these benefits as well as health and wellness discounts and everyday benefits. We design our services for small business owners like you!
---
What Types of Insurance Do I Need for My Carpet Cleaning Business?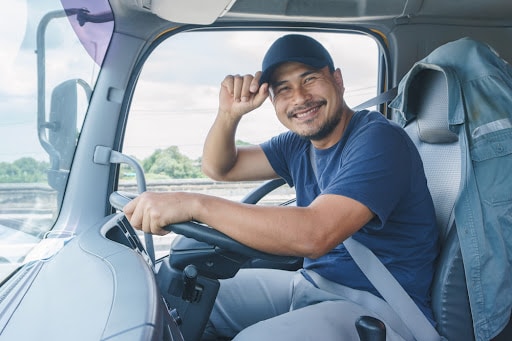 As a carpet cleaning business, it is in your best interest to get multiple types of insurance.
While more basic plans can cover the early stages of your business, additional policies may be necessary as your business continues to grow.
Think about the risks you may have to cover when deciding which type of coverage you need for your business. Some potential risks include general damage on the job, potential injuries to you or employees, as well as vehicle and equipment coverage.
The following are some different insurances you may need for your carpet cleaning business:
Standard Business Insurance
A standard business owner's policy (BOP) is excellent for random accidents. It is coverage that protects your business property and covers liability claims.
General Liability Insurance
A general liability insurance policy will protect you and your business from basic risks.
These risks include accidental property damage. So if you accidentally damage a client's carpet, this will cover you. It also covers instances of libel or slander and advertising injury if those ever come up.
General liability insurance covers many different parameters, making it a safe option for overall general liability coverage for your business. Plus, it comes with the opportunity to add additional insureds.
Product Liability Insurance
You can also look into more specialized liability insurances for your business, such as product liability insurance.
Specialized liability insurance will cover you against financial losses if you sell products along with your carpet cleaning services. Including any cleaning equipment you sell which may end up causing injury to a client.
Professional Liability Insurance
You can also get professional liability insurance for your carpet cleaning business. This covers any potential losses from mistakes or errors when working with a client.
Worker's Compensation
Many states require worker's compensation for any small business, including carpet cleaning businesses.
Worker's comp protects your business should you or any of your employees get hurt on the job. This way, your employee can get the care that they need without you having to pay for those expenses.
Worker's comp can cover everything from medical bills to lost wages to potential lawsuits.
It's necessary if you have employees that could sustain an injury on the job. Medical bills can add up quickly, so worker's comp is a must if you run a small business with your employees.
Unemployment
Every business, large or small, must pay into unemployment insurance. You will usually pay this tax alongside your payroll tax.
Unemployment insurance ensures that employees can apply and collect benefits after being let go and while they're looking for another job. You may not even notice it as it's already bundled into your payroll tax.
Commercial Property Insurance
When you have a carpet cleaning business, you'll have a lot of equipment to look after. Commercial property insurance covers your equipment in the event any of it gets damaged.
Fires, floods or even equipment theft could all be covered under commercial property insurance. As long as your equipment sustains damage by means covered by this insurance, you'll be able to repair or replace it without paying full price.
Home Business Insurance
If you are just starting your carpet cleaning business or work alone, you may run your business out of your home. If this is the case, you should look into obtaining home business insurance.
You can easily add this coverage to your homeowners' insurance. It covers things like equipment and potential third-party injuries.
Commercial Auto Insurance
Commercial auto insurance is crucial for your carpet cleaning business.
Cover the vehicles you use to get from client to client in the event of an accident with commercial auto insurance. Protect yourself and your employees while driving.
Some medical costs for you and your employees may be covered with commercial auto insurance in the event of an accident. Even if you only have one vehicle for your company, you can get it covered by commercial auto insurance.
Gig Worker Benefits Package
As a small business owner, you should also consider looking into benefits for yourself.
To run your business, you need to be healthy, so don't skip out on benefits to keep yourself in tip-top shape.
It's key to ensure that you are covered and protected on all ends when working for yourself.
Selfgood and other sources will help you find great benefits at low prices. They have everything from health and wellness to legal and financial benefits.
Subscribe To SelfGood
Get up to date perks and Gigworker news. Easy. Simply. SelfGood. Subscribe.
---
What to Look for When Choosing Carpet Cleaning Insurance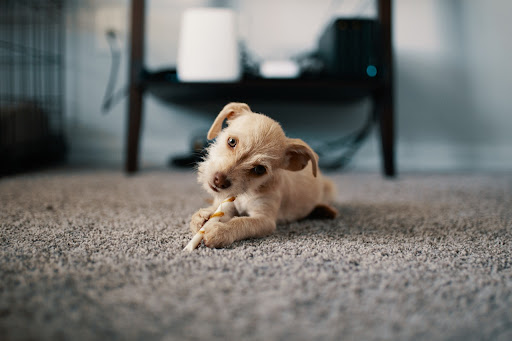 It's important to assess your actual coverage needs when shopping around for business insurance. You don't want to get a policy that is way too expensive or pay for unnecessary coverage.
Take a look at your business and see what you need.
For instance, if you are the only person in your business, then you don't need a worker's compensation insurance policy. If you don't have a lot of equipment, you may not need commercial property insurance.
Realistically look at where your business is right now. Then figure out what needs covering, and find policies that will work for you from there. Go over policy limits and exclusions with your insurance agent to cover all your bases.
Assess Your Risks
Another way to find the right insurance for you is to assess the risks of your business.
The most common risks that come along with carpet cleaning businesses are:
Damaging antique or expensive rugs
Car accidents
Cleaning equipment damage
Employee injury due to chemicals or other accidents
You'll want to make sure your insurance plan covers all your risks.
State Requirements
Understand your own state's requirements when shopping for insurance. Every state is different and will have varying requirements for insurance for carpet cleaning businesses.
Be sure to get the correct insurance for your state so you don't end up in a sticky situation.
Compare Options
Don't always go with your first option. There are tons of insurance agents offering different plans and free quotes.
Be sure to compare and contrast different plans and their deductibles before committing to one. It's okay to gather insurance quotes from several companies before deciding.
How Much Does Carpet Cleaning Insurance Cost?
Generally, you will be paying anywhere from $40-$200 a month for your different insurances. The more risks you need to cover, the more expensive your monthly payment will usually be.
The best insurance for you will be the policy that covers everything you need.
---
What to Avoid in Carpet Cleaning Insurance
Here are some things to remember when shopping for your insurance policy:
Ditch the Unnecessary Coverage
When you're looking for carpet cleaning insurance, you want to avoid anything that has extra or unnecessary coverage.
Many insurance places will bundle lots of different options together. But don't go along and pay extra on policies you do not need.
Trust Your Gut
Make sure you trust the provider you end up going with. When shopping around for insurance, your provider should communicate well and answer all your questions and concerns.
If they are not easy to communicate with, it may not be a good match. As a small business, you want to know that you are working with great people that have your best interests in mind.
Don't Get Stuck
Try to find policies that can grow with your business. There are many policies out there that can be flexible as your business grows.
Your carpet cleaning business may just start with you and a little bit of equipment. Then, you may hire employees, get business vehicles, and more as you grow.
Your policy should grow with you and continue to help you get coverage for all the things you need.

---
Conclusion
Cleaning carpets, whether residential or commercial, is an essential business. Yet, owning a carpet cleaning company comes with its own unique set of risks.
You can run a successful and long-term operation with the protection of a dependable carpet cleaning insurance policy.
Just try to remember every tip and trick we've given here so you can find the right insurance for you.
For less than $1 a day, Selfgood will provide you access to a ton of additional benefits you may not otherwise have as a freelancer — sign up today!
Our Products
Everything you need in one place
Health Insurance
Customized insurance designed to meet your needs
Check Our Prices
Supplemental Health Insurance
Customized insurance designed to meet your needs
Check Our Prices

Life Insurance
Protecting the people you love
Check Our Prices