As a massage therapist, you have the skills to improve other people's lives, which is a special gift. Whether you hit the right trigger points to get rid of persistent pains or eliminate the stresses of their day for a while, you have the magic touch. People will pay big money to hire a massage therapist if they know they're worth it. But you only get a small part of the fee when you work for someone else.
However, as a freelancer running your own business, that money is all yours — minus the parts that go toward operating expenses. Ready to go solo and see how lucrative the massage therapy industry is? This article guides you on everything from getting licensed to dealing with the government (taxes, taxes, taxes!) and beyond. We'll help you through the process and simplify even the scariest hurdles.
---
Getting Licensed to Run a Freelance Massage Therapist Business
Out of 50 states, 44 require a license to practice massage therapy. You'll also need one in the District of Columbia, the US Virgin Islands, and Puerto Rico.
The state sets your supervised practice hours, the exam requirements, the renewal period, and any continuing education details.
As of 2022, Minnesota, Wyoming, and Kansas have no regulations, and Indiana's legislation is in process. California has a voluntary registration, and Vermont requires you to register but not have a license.
What the Massage Therapy License Involves
So what does a massage therapy license cover?
The first step to becoming a solo masseuse is to get licensed as a practitioner. Your state has licensure laws that govern what you can do and where you can legally work.
The regulations that govern your job vary, but some factors are consistent almost everywhere. First, you'll have to renew your license regularly; to do that, you'll probably have to partake in some continuing education courses.
Once you have the training, skills, and evidence to get your license, you can start charging to work on clients.
However, there are a few other licensing legalities you shouldn't skip:
Operational Licenses
Since you're freelancing, you don't need a massage therapy establishment operating license. The catch here is that you should have insurance; in some states, you must have general and professional liability coverage. Yet, you'll need a business license to get those policies.
A business license also improves your reputation with new clients. It shows them you've passed all the safety requirements and have the therapeutic skills to fix their muscles.
The safety component is an extra essential factor in massage therapy, where a few unlicensed establishments can give the rest of the industry a bad name.
Extra Licenses to Consider for Add-On Services
Massage therapy is becoming increasingly popular. How will your business stand out from the competition?
One way to get your name out into the community faster than word-of-mouth building can is to have a niche. So what will you offer that other therapists in your area don't?
Consider these specialties while you're going through massage therapy school or after you've graduated with a bodywork add-on certification:
Stone Massage Therapist certification to specialize in hot stone therapy.
Certification Exam for Structural Integration (CESI) focuses on the fascia (connected tissue).
Medical Massage Therapy certification assists injured people after an accident or helps relieve pain in chronically ill patients. This certificate will help you land a job in a chiropractic office or with a physical therapist.
Sports massage certification to complete massage therapist jobs working specifically with athletes.
There are dozens of subspecialty areas in massage on top of these. The more you can offer, the more comprehensive your potential market of clients becomes.
You won't need an additional license for the subspecialties, but you must prove your knowledge and skills to get certified.
You may also like Your Step-by-Step Guide to Getting a Small Business License.
---
Handling the Government Requirements – Freelance Massage Therapist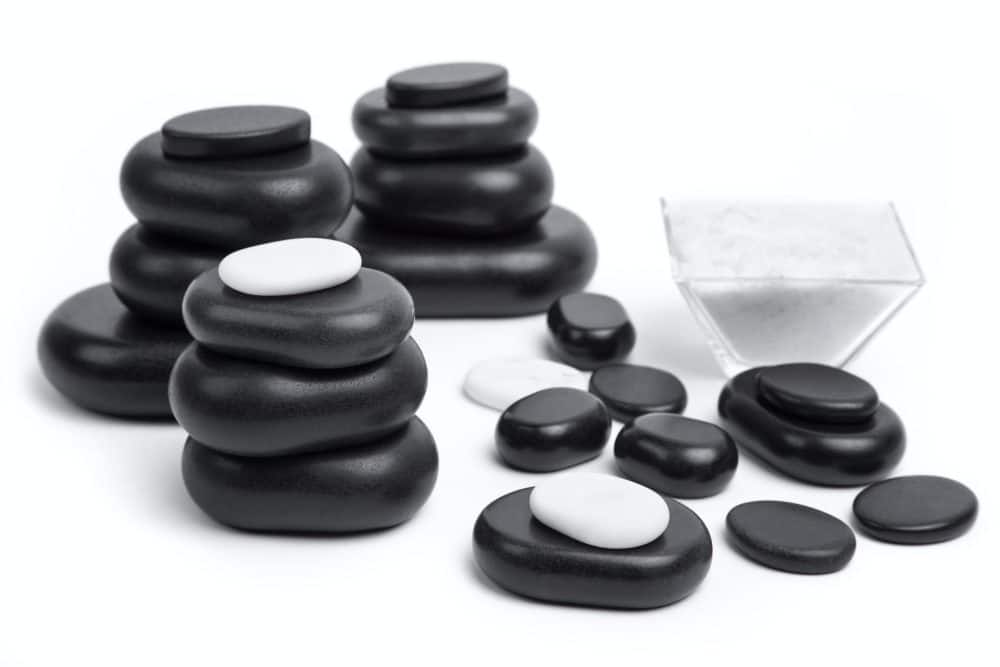 After getting your license, setting up your business with the IRS is your next step. There are two main avenues for this part. You can become a sole proprietor, which is the easiest choice, or invest time establishing a limited liability company (LLC).
Choosing Your Business Structure Matters
If you aim to make freelancing as straightforward as possible, with minimal effort, stick with a sole proprietorship. As a sole proprietor, you don't have to do anything different except file for an employer identification number if your state requires one for your business license.
Sole proprietors are unincorporated business owners. However, there's a caution behind this ease of access:
You combine your personal and business assets with this option.
So, as a massage therapist, your personal and business bank accounts are open to paying for the damages if a client sues you.
You won't be able to expand, either. Sole proprietors can only have one owner (meaning "sole)." If you don't plan on growing your business, this isn't a big deal, but if you think you might expand somewhere down the road, look into an LLC.
How an LLC Differs From a Sole Proprietorship
In an LLC, you file paperwork with your state to make your massage job an official business entity. LLCs can have one owner (or "member") or multiple owners.
LLCs are considered separate identities, so your business and personal assets are no longer combined. However, taxation gets a little more complicated in this structure.
You can be taxed as a sole proprietor or choose to change your tax status to an S-corp or a C-corp. Your accountant can give you more detail on the benefits of these tax status elections.
Remember that most traditional lenders require a business plan if you plan to ask for a loan. They also prefer that your business structure is at least an LLC, not a sole proprietorship.
In summary, if you plan on expanding your career path, or if separating business and personal finances is essential, start the process to become an LLC now.
For the most straightforward structure, stick with a sole proprietorship and register for an EIN to get your business license and insurance.
Getting Business Insurance
While you're dealing with the "must-have" parts of the business, it's time to look into insurance coverage.
Some states mandate general and professional liability insurance. Even if yours doesn't, it's a brilliant idea. Technically, you're in the healthcare industry; protection from mistakes and injuries is vital.
General liability insurance policies kick in if someone is injured on your property and unrelated to your treatment. For instance, if they fall getting off the massage table and break their arm or trip in your studio.
It also covers libel and slander lawsuits, which, as a business owner, is more common than you might think.
Professional liability is also called errors and omissions (E&O) insurance or medical malpractice. If a client claims you were negligent, resulting in their injury, they can sue you for negligence or malpractice.
Professional liability covers your legal fees and medical expenses during the lawsuit. Plus, this coverage pays for their damages up to the policy limits.
Add an Extra Layer of Protection With a Liability Waiver
These insurance policies are crucial to part-time and full-time business owners in the medical field. It doesn't matter if you have your own office or work out of your clients' homes; you need insurance to protect your assets.
However, you can have your clients sign a liability waiver contract as an extra precaution.
To ensure the contract is legally binding, head over to
Selfgood
and use the
discounted legal services
. Your protection can mean the difference between a long, successful career as a massage therapist and one lawsuit destroying your hard work.
---
Getting Your Finances Organized – Freelance Massage Therapist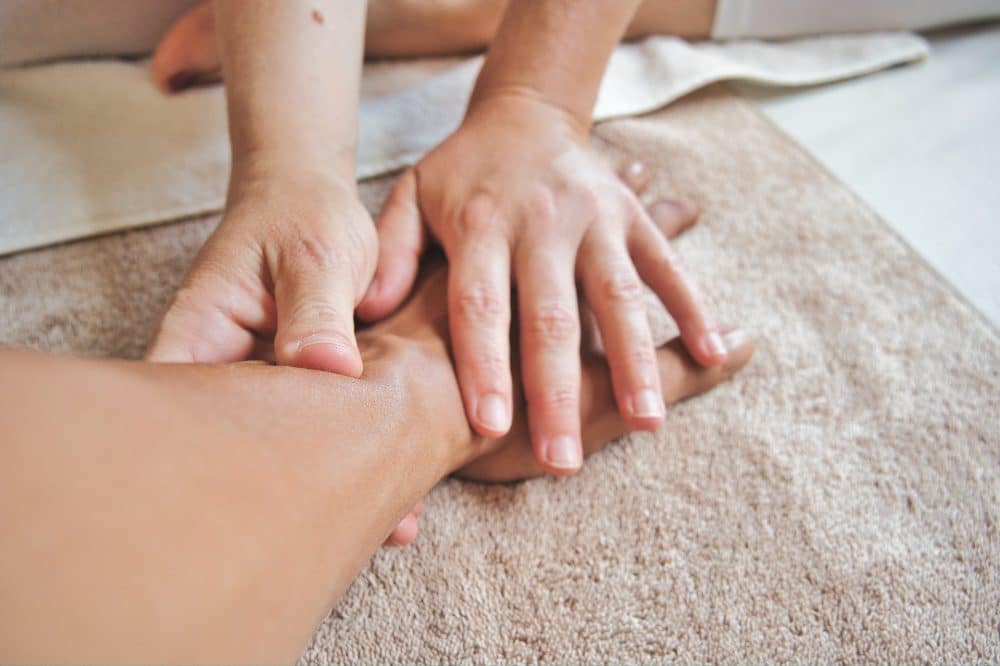 You've dealt with the business necessities, seemingly endless red tape, and paperwork. Now, the real fun can begin! Diving into your business headfirst is tempting but just as dangerous as it sounds. So first, take a good look at your budget.
Breaking Down Your Expenses
How do you plan on running your massage business? Will it be a mobile massage? In an existing office where you rent space? Your studio? These answers determine your monthly overhead. List your running costs, including fuel to get to and from your jobs, rent, utilities, insurance, and other regular expenses. This number is your minimum target income. Knowing your bare minimum can help you set your massage prices and goals for each week or month.
Have the Plan to Get Started
Next, add in your one-time expenses, like your business license, equipment, and setup fees. How will you pay for those initial costs? If you don't want to go the long route and take out a traditional bank loan, and your main cost is your equipment, you could qualify for small business equipment financing.
Check out our Massage Business Decor Guide, including portable and van setups!
---
Setting Up Your Practice With a CRM – Freelance Massage Therapist
Early in your practice, you'll probably handle making appointments, collecting and recording payments, and itemizing receipts manually. But your goal is to be busy and successful, and it's easier to transition into new software and workflows when you're not overloaded.
This transition starts with the right CRM, a customer relationship management system. Your CRM is the software program to set appointments, store patient information, record notes, and do everything you need to do in your daily routines.
If you get one that integrates with your accounting software, you can adjust your accounts and prepare for taxes without any extra work later.
Your CRM is a small business essential and your best work friend.
When you learn how to use it, it will give you benefits like:
Contactless check-in/check-out
Automated client text or phone call reminders for upcoming appointments
Patient scheduling options (working around your open calendar)
Business analytics that keeps track of inventory, popular services, and any track you're interested in watching
Template creation
Email marketing opportunities
Taking the time upfront to find a CRM that does what you need it to is an investment that will more than pay for itself.
Handle questions about your rates with grace after reading: How to Answer the Question: "How Much Do You Charge?"
---
Additional Resources to Help You on Your Journey – Freelance Massage Therapist
This article is a streamlined overview of how to go from your current position to a solo freelance massage therapist. It's not complicated, but it is complex. Along the way, you may need a little extra help.
Bookmark these resources so they're at your fingertips while you start crossing off your entrepreneurial tasks:
American Massage Therapy Association
This is where you'll go for all questions about getting financing and preparing for the therapist exams.
It also includes forms and templates you can use during your career and suggestions to practice self-care to stay healthy.
Internal Revenue Service
This site has all the links for new business owners to start setting up their legal structure.
Small Business Administration
Are you still stuck on how to make a business plan or file for a license in your state? Then, ask the SBA to assign you a free mentor through its SCORE program.
Your mentor will walk you through the process one step at a time.
Selfgood
As a small business owner, your health is vital to your income. A membership with Selfgood gives you access to discounted indemnity health coverage and reduced rates for services and products in hundreds of cities nationwide.
These resources cover everything you need to establish yourself as a licensed massage therapist from start to finish.
Conclusion – Freelance Massage Therapist
Going solo is always a little intimidating and very exciting.
You're ready to help your clients with relaxing Swedish and deep tissue massages, yet those pesky details like tax structures and licenses are in the way.
With this article and resources like Selfgood, you can knock down the obstacles between you and your future as a self-employed massage therapist. If you set everything up right when you start, you can focus on making people feel better with your outstanding massage skills.
Subscribe To SelfGood
Get up to date perks and Gigworker news. Easy. Simply. SelfGood. Subscribe.
Our Products
Everything you need in one place
Health Insurance
Customized insurance designed to meet your needs
Check Our Prices
Supplemental Health Insurance
Customized insurance designed to meet your needs
Check Our Prices

Life Insurance
Protecting the people you love
Check Our Prices