QuickBooks Alternative: What are Some Other Options For Small Businesses
When it comes to small businesses and books, QuickBooks is the most popular option. But what are some other viable options for businesses that are looking for an affordable and easy-to-use bookkeeping solution? In this blog post, we'll explore a few different alternatives to QuickBooks that business owners can consider.
​​​​​​
---
The 7 Best Accounting Software For Small Business Owners
QuickBooks is undeniably one of the most effective accounting software for small businesses out there. But what if your company does not need all the features that QuickBooks accounting software has to offer? Are you stuck with it even when a more basic solution would suffice? Fortunately, several alternatives can provide you with many of the benefits at a lower cost. Below we have listed the 7 best QuickBooks alternatives for small businesses.
---
1. Xero
If you're in the market for free accounting software, you've probably considered Quickbooks. Quickbooks is a popular choice, but it's not the only option. Xero is a cloud-based accounting software with many features that Quickbooks online doesn't offer like unlimited users and it might be a better fit for your business. Let's take a look at some of the benefits of Xero accounting software.
I. Easier bank reconciliation:
With Xero, you can automatically import and categorize transactions from your bank account. This saves you time and makes reconciling your accounts much easier.
II. More accurate invoicing:
Xero allows you to track payments and create custom invoices with ease. This means that you can get paid faster and more accurately.
III. Better reporting:
With Xero, you have access to real-time financial data and customizable reports. This gives you the information you need to make informed decisions about your business.
IV. Enhanced security:
Xero uses 256-bit SSL encryption to protect your data. This is the same level of security that banks use, so you can be sure that your information is safe.
V. Better customer support:
If you ever have any questions or problems with Xero, their customer support team is always ready to help. They offer 24/7 support via phone, chat, or email.
---
2. Sage Business Cloud
Sage Business Cloud is a powerful small business accounting software solution that offers small to medium-sized businesses robust features and flexibility, making it one of the best QuickBooks alternatives. This sage accounting system provides users access to quick financial reporting capabilities and advanced bookkeeping tools to streamline their business processes. It is also cloud-based, meaning you can use it from any device connected to the internet and retrieve records securely anytime, anywhere.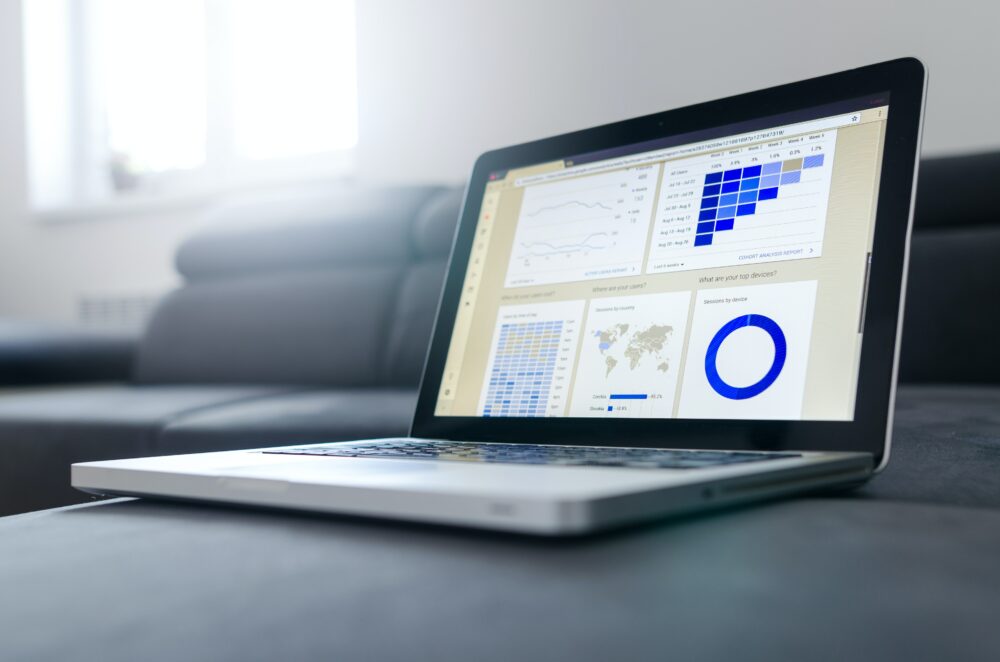 Sage Business Cloud is a suite that helps business owners and managers to better manage their businesses and increase revenues. It offers outstanding benefits for users, including the following:
I. Easy access to all your data
With Sage Business Cloud, you can easily access all of your accounting data on any device such as a laptop or smartphone. This allows you to make informed business decisions at any time, regardless of where you are.
II. Streamlined financial processes
Sage Business Cloud helps you streamline your financial processes so that you can focus on growing your business instead of managing all the paperwork and data entry. With automated insights and reports, you can easily monitor and update your business's financial status at any time.
III. Superior customer support
In addition to the powerful features and tools that Sage Business Cloud offers, you also get access to superior customer support whenever you need it. Whether you have questions about using the software or need assistance with a complex financial issue, you can count on expert guidance from Sage Business Cloud's support team.
IV. Strong security features
As a small business owner, you have to be mindful of the security risks that come with using online software tools and platforms. With Sage Business Cloud, you can rest assured knowing that your data is protected by advanced security features that keep your information safe from hackers and other malicious actors.
V. Lower costs and increased efficiency
By using Sage Business Cloud, you can reduce your operating costs while increasing the efficiency of your business operations. Whether you are managing inventory, scheduling appointments, or tracking employee hours and payroll, you can do it all with ease in Sage Business Cloud.
VI. Better collaboration with team members
Sage Business Cloud also makes it easy for you to collaborate with your team members, whether they are in the office or working remotely. You can set up user permissions, create group chats and message boards, and share important documents with ease.
VII. Flexible customization options
Finally, one of the biggest benefits of Sage Business Cloud is its flexible customization options. You can easily create and modify dashboards, forms, reports, and other features to suit your specific needs and preferences. With such a powerful platform at your disposal, there's no limit to what you can achieve with your business.
---
3. Zoho Books
In the business world, time is money. That's why it's important to have an accounting solution that is fast, efficient, and easy to use. Enter Zoho Books. Zoho Books is a cloud-based accounting software that helps small businesses streamline their financial operations. Let's take a look at some of the features and benefits of this popular accounting solution.
Zoho Books: Key Features
1. Zoho books come with a wide range of features that are tailored to meet the unique needs of small businesses and entrepreneurs. Some of these features include inventory management, an expense tracker, billing, invoicing, and timesheets.
2. The software is easy to use and offers simple navigation for users at all levels of experience. Whether you are an accounting novice or a seasoned professional, you will find it easy to get started with Zoho books.
3. It also offers seamless integration with other online services such as Google Apps and Salesforce, so that your business data can be accessed from anywhere in the world.
4. Another great feature of Zoho books is the ability to create and manage multiple company accounts from a single interface. This allows you to keep track of your finances across all of your businesses in one place.
5. As part of Zoho's suite of online business applications, Zoho books offers round-the-clock support so that you can get help and answers to your questions at any time.
6. Whether you need help with accounting or just want to get advice on growing your business, Zoho Books has the resources that you need to succeed.
7. So if you are looking for a powerful and easy-to-use online accounting solution for your small business, be sure to check out Zoho books. With its wide range of features and affordable price plans, it is the perfect choice for businesses of all sizes.
Zoho Books is an accounting software that helps entrepreneurs manage their finances more efficiently and effectively. It comes with a wide array of features such as inventory management, expense tracking, billing, invoicing, and timesheets to help businesses of all sizes manage their finances with ease.
---
4. Wave Accounting
Wave Accounting is quickly becoming a favorite QuickBooks alternative for small businesses. Boasting project management capabilities and quick synchronization with business bank accounts, Wave Accounting is an ideal solution for managing the finances of any company. Streamlined to fit the needs of entrepreneurs, Wave allows users to manage their finances gracefully and in one place—saving time and energy when it comes to reviewing billing, invoices, and taxes. It is best for enterprises that need unlimited users. Whether you're just starting or a veteran in your field, Wave Accounting can help you manage your business finances successfully.
Wave Accounting Software provides a broad range of services to meet the needs of a wide variety of users. These include:
I. Bookkeeping automation:
Wave's powerful software automates many of the bookkeeping tasks that are typically performed by accountants, such as categorizing expenses and generating reports to track your business' finances over time.
II. Invoicing:
Wave makes it easy to quickly create and send professional invoices, whether you need to bill a client or collect payments from one of your customers. You can also accept online payments using a variety of methods, including credit cards and PayPal.
III. Payroll services:
As your business grows, you may need to manage payroll for your employees. Wave's online payroll software makes it easy to calculate and process payments. You can even set up recurring payments so you don't have to worry about remembering to update the salary of each employee every pay period.
IV. Bank account reconciliation:
If you use a separate accounting service, it may be difficult to keep track of all your business's financial activity. Wave's powerful bank account reconciliation feature makes it easy to perform this task, and you can also use it to manage accounts with multiple currency types.
V. Customization options:
No matter what kind of business you run, Wave provides a wide range of customization options that allow you to create a unique software experience for your employees and customers. Whether you want to create invoices with a custom logo or track different types of income and expenses, Wave has the tools you need to get the job done.
Wave Accounting Software provides a broad range of useful services that make it easier than ever to manage your business' finances. Whether you need to automate your bookkeeping, create and send invoices, or process payroll payments, Wave has the tools you need to stay on top of all your accounting tasks. So why not give it a try today?
---
5. Fresh Books Accounting Software
Fresh Books Accounting software is also among the best QuickBooks alternatives for small businesses, with an intuitive platform designed to meet the needs of those running a business. It offers a quick and easy setup to get you started and the convenience of being connected to multiple bank accounts. Project management solutions are also provided, allowing for an efficient system for tracking tasks, setting goals, and monitoring progress. Multiple invoicing features are available, including features such as late payment reminders, attachments, and itemized invoices. Fresh Books Accounting software provides several great features to help make managing your finances quick and easy while maximizing efficiency within your business.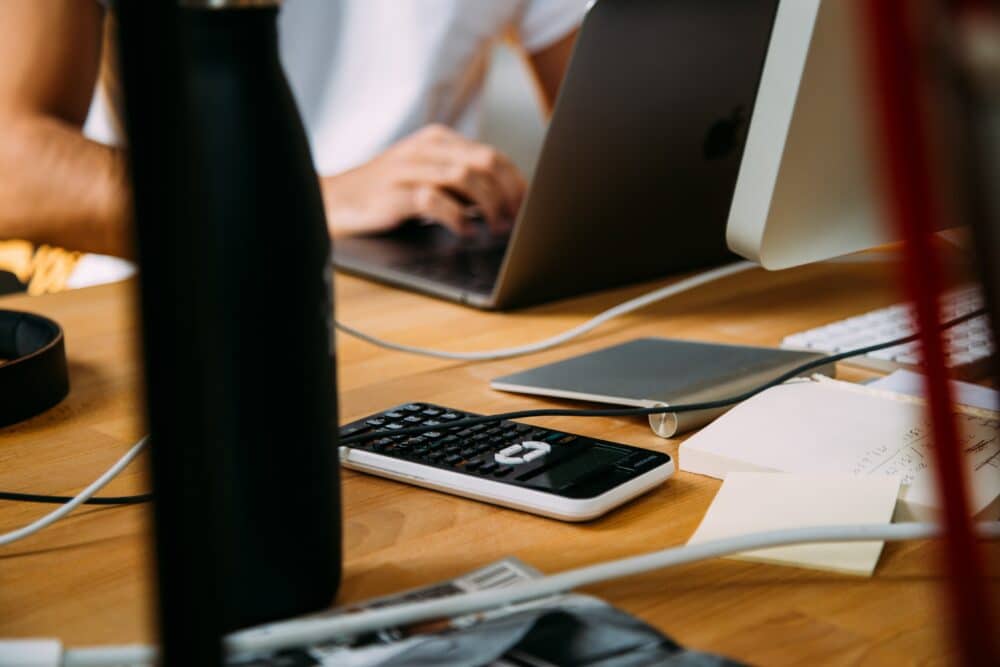 The accounting features of Fresh Books Accounting Software are very robust and include several different modules. Some of the most important modules are:
I. Invoicing:
This allows you to create and manage invoices for your clients, track payments, and more. You can customize your invoices as much as you like and can even import data from other software to quickly and easily create new invoices.
II. Expenses:
This module allows you to track your expenses in detail, including reimbursable expenses, so that you can get a clear picture of your business's financial health. You can also set expense categories for reporting purposes and export your data to QuickBooks Online or Excel for further analysis.
III. Billing:
This module allows you to manage your recurring billing, including setting up customized billing schedules, sending invoices and payment reminders to clients, tracking payments, and more. You can also set up automatic billing cycles so that you don't have to worry about staying on top of all your billing tasks.
IV. Reports:
This module allows you to get a snapshot of your business's financial health at any time by generating customizable reports. You can report on invoices and payments, expenses, income, receivables and payables, and more so that you always know exactly where your business stands financially.
V. Project Management:
This module allows you to track the progress of your projects in detail and manage everything from project budgets and time tracking to invoices, expenses, and payments. You can also set up customized estimates for clients so that they know exactly what their costs will be before starting a project.
VI. Sales:
Along with managing your sales invoices and payments, you can also track sales taxes, discounts, and more. You can use the default settings or customize your settings as much as you like to better fit your business's needs.
These are just a few of the many accounting features that come with Fresh Books Accounting Software. Whether you're looking for robust invoicing and billing capabilities or detailed expense tracking, this software has everything you need to stay on top of your finances. Try it out for yourself today and see how easy it is to manage all aspects of your business's finances!
---
6. Sage 50cloud
Sage 50cloud Accounting software is an ideal option among QuickBooks alternatives for growing businesses, with access to all the financial software tools one needs. It offers bank-level security and automated procedures to help streamline payroll, invoicing, and other bookkeeping activities. With automatic integrations with online banking and other popular apps, it is quick and easy to keep track of your finances, fully secured by 24/7 fraud monitoring. It provides quick insights into the big financial picture for growing businesses that need reliable support for their accounts.
As a business owner, you have a lot on your plate. You need to juggle multiple hats and wear many different faces throughout the day. From meetings with clients and vendors to managing your team and handling paperwork, there is always something that needs your attention. The last thing you want to worry about is your accounting software. But with Sage 50cloud, you don't have to! Here are five features of Sage 50cloud that every business owner needs to know:
I. Automated Backups:
With Sage 50cloud, your data is automatically backed up every night so you never have to worry about losing important financial information. This peace of mind is invaluable for busy business owners who can't afford any disruptions in their accounting software.
II. Cloud-Based Access:
Sage 50cloud is a cloud-based accounting solution, which means you can access your data from anywhere, at any time. This is perfect for business owners who are always on the go and need to be able to view their financial information at a moment's notice.
III. Advanced Reporting:
Sage 50cloud comes equipped with advanced reporting features that give you insight into your business's finances like never before. With just a few clicks, you can generate detailed reports on everything from expenses and income to inventory and sales. This invaluable information will help you make informed decisions about your business's future.
IV. Secure Data:
When it comes to financial information, security is paramount. With Sage 50cloud, you can rest assured knowing that your data is stored securely in the cloud and backed up nightly. This gives you the peace of mind that your sensitive information is always safe and sound.
V. Scalable Solution:
As your business grows, so does Sage 50cloud. This accounting solution is designed to grow your business, accommodating increasing transaction volume and expanding needs effortlessly. Whether you're a small business or a large corporation, sage 50cloud has the tools and features you need to manage your finances effectively.
---
7. Free Agent
Free Agent Accounting software is another great choice for businesses looking to track sales tax and generate financial reports. This reliable product offers features that are comparable to those in leading accounting software products such as QuickBooks. Not only is it intuitive and user-friendly, but Free Agent can track transactions across multiple accounts, allowing for easy organization and efficient tracking of expenses. Furthermore, its automated invoicing capabilities make it a perfect choice for companies with recurring billing cycles. With Free Agent, businesses can have confidence that their accounting tasks are in good hands.
Here are just some of the features that are offered by the best free-agent accounting software programs:
I. Organized Bookkeeping and Accounting Tools
The beauty of using free agent accounting software is the fact that everything you need to keep track of your company's finances and transactions can be found in one place. With this type of software, all financial transactions can be recorded and tracked in a way that makes it easy for you to find whatever information you're looking for at any time.
II. Easy Invoicing and Billing
As a small business owner, you are likely to have many customers that sometimes don't pay for the goods or services provided on time. When this happens, it can be hard for you to remember which invoices haven't been paid yet. Fortunately, free agent accounting software has an invoicing and billing feature that allows you to keep track of all payments received and any amounts still due.
III. Secure Data Storage
Another great feature that free agent accounting software provides is a secure data storage option. This means that if your computer crashes or gets stolen, you won't have to worry about losing all the information in your company's accounting and bookkeeping software. Most of these programs automatically save a backup copy of your data at all times.
IV. Comprehensive Reporting Capabilities
One thing most small business owners are concerned about is their ability to keep track of the growth and health of their company over time. Free agent accounting software offers comprehensive reporting capabilities that allow you to see how your business is doing in terms of sales, profit margins, and customer base.
V. Ease of Use
The other great thing about using free agent accounting software is the fact that it's so easy to use. It only takes a few minutes for most people to learn how to navigate and use this type of software. Even if you don't have a background in accounting or bookkeeping, you will be able to learn how to use your software's features quickly and easily.
VI. Support from a Team of Experts
When it comes to free agent accounting software, the best products are those that offer ongoing support from professionals who know the ins and outs of the software. This means that any time you have questions or run into a problem with your program, helpful customer service agents are available to assist you.
VII. Low-Cost
The final great thing about using free agent accounting software is the fact that it's not only easy to use but also affordable. Most professionals charge a fee of around $50 per month to set up and manage your software. However, free agent accounting software programs are available at much more affordable prices than you can likely afford.
If your current bookkeeping system is taking too much time away from running your business, it's time for you to consider making a change by using free agent accounting software.
Benefits of Accounting Software for Small Business Owners
1. Financial reporting becomes easier:
Using an accounting system like Quickbooks, you can review your financial position at a glance. You no longer need to spend hours reviewing the past month's financial performance and trying to find out what it all means. The software will do that for you and provide graphical representations of the data so that you can easily understand it.
2. Reorganizes your accounting tasks and saves you time:
Many small business owners dread the thought of their books being in order due to the sheer workload involved in getting all the numbers right. However, having an accounting system like Quickbooks can help you organize your accounting tasks, save time and leave you with more time to focus on other aspects of your business.
3. Gives you real-time information about your financial performance:
The biggest advantage of using an accounting system is that it allows you to retrieve real-time information about the day-to-day financial performance of your business. Instead of having to wait until your monthly or quarterly balance sheet is complete, you can get instant information as it happens.
4. Gives an overview of the company's financial status:
If you're using a good accounting system like Quickbooks, then you'll have an up-to-date overview of everything from cash flow to inventory management and fixed assets. This will help you make informed decisions about your business and its future growth.
5. Tracks expenses, profits, and revenue:
Another advantage of having an accounting system like Quickbooks is that it will track all the expenses, profits, and revenue generated by your company. Instead of having to figure out these numbers yourself or from scattered data from different sources, you can simply enter this information into the software and get an up-to-date picture of your company's financial health.
6. Provides a detailed report every month:
When using Quickbooks or another accounting system, you will receive a detailed monthly report outlining all income and expense activity over that period. Having access to these reports at any time means that you can be confident of your company's financial position at any time and make informed decisions about future growth.
7. Provides full details on the cost of running a business:
An accounting system will help you determine the costs involved in running a business, including all relevant expenses, tax liabilities, overhead costs, and the cost of goods. This can help you to manage cash flow better and make decisions about the pricing of your products in the future.
8. Helps with investment decisions:
Using an accounting system like Quickbooks allows you to keep track of all financial activity so that it will become much easier for you to decide whether to invest in another company, purchase new equipment or expand.
9. Gives a detailed overview of cash flow:
One of the biggest disadvantages that small businesses face is poor cash flow management. An accounting system like Quickbooks will provide you with an overview of all income and expenses over time so that you can manage your cash flow more effectively.
10. Gives you access to financial information from anywhere:
One of the biggest benefits of using an accounting system for your business is that you can access all financial information from anywhere as long as there is an internet connection. Instead of having to go through several paperwork or emails, you'll have a central database where everything is stored and can be accessed at any time. Quickbooks can store a lot of data so you will never lose track of your financial information.
---
Tips for Small Business Owners to Choose the Right Accounting Software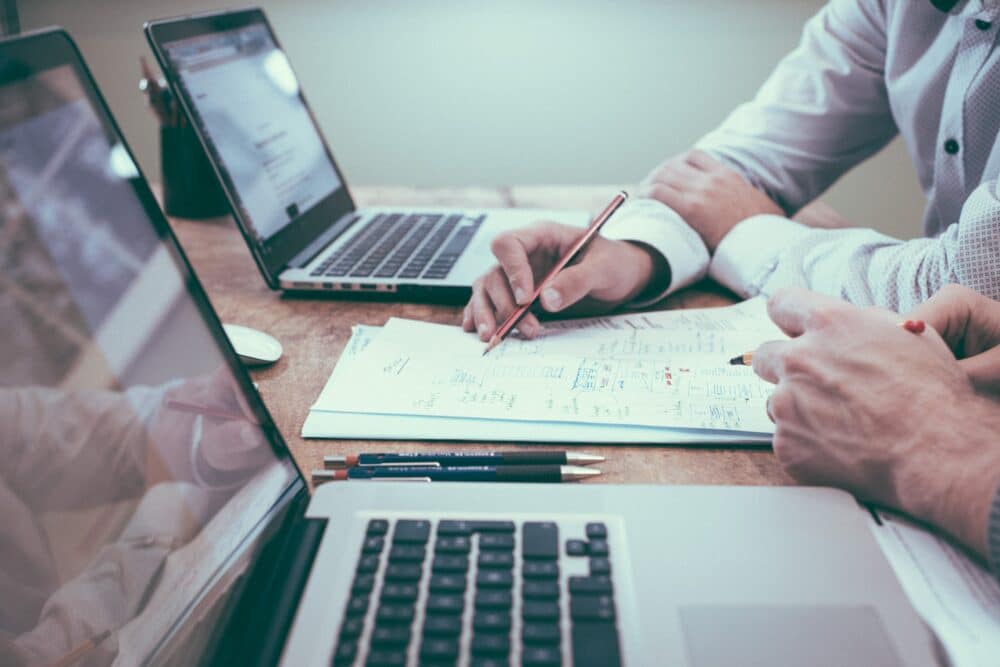 Small business owners need to use the right accounting software for their companies. With the right tool, you can save time, money, and resources and make sure that your finances are in order. Here are five tips from experts to help small business owners select the best accounting software for their needs:
1. Evaluate Your Needs:
Before selecting accounting software, take the time to evaluate your business's needs. Determine what features and functions are important for your business and compare different software options that can meet these needs.
2. Research Software Options:
Once you have identified what features and functions you need, research different software options available to small business owners. Compare prices, features, and customer service offerings to find the best fit for your company's needs.
3. Try Before You Buy:
Many accounting software companies offer a free trial period or demo version that you can use to try out the product before committing to it. Take advantage of this option so you can get familiar with the software and make sure that it meets all of your needs.
4. Select the Right Features:
Determine which features are essential for your business and which ones can be eliminated or added on later. Look for software packages that offer scalability so you can add features as needed without having to purchase an entirely new package.
5. Leverage Support Services:
Look for accounting software packages that offer comprehensive customer service and support. These services should include regular updates, training sessions, troubleshooting advice, and more.
By following these tips, small business owners can select the right accounting software to meet their needs. With the right tool, you can increase efficiency, save money and make sure your finances are in order.
---
Bottom Line
As a small business owner, it is important to choose accounting software that will work for you and your company. There are many options available on the market, but not all of them are created equal. We've compiled a list of seven accounting software options for small business owners, as well as the benefits of using accounting software and tips for choosing the right one. By taking the time to research your options and understand the needs of your business, you can find an accounting solution that will help you save time and money.