Freelancing can be a rewarding career choice, but freelance invoicing can be overwhelming. Automating the payment process through freelance invoices and automatic payment reminders is a great way to ease some of that stress and help ensure you get paid on time. Creating freelance invoices is the first step in streamlining the payment process – it allows freelance clients to see a clear breakdown of all the work being done and how much they owe. Automatic payment reminders take that one step further by reminding clients when payment is due, so they're less likely to forget or delay sending funds. This makes freelance payments more reliable and helps freelancers maintain an organized financial system.
​​​​​​
---
What is invoicing software?
Invoicing software is tool freelance workers use to automate and streamline their billing systems. It eliminates manual invoicing by tracking expenses, logging time, and generating invoices from them. Additionally, it sends automatic payment reminders so that freelance workers never miss out on outstanding payments. This renders the freelance billing process fast, accurate, and hassle-free. Invoicing software can lead to improved cash flow with timely payments and better organization of freelance projects.
---
Benefits of using invoicing software for freelancers
1. Hassle-free invoicing:
Invoicing software is designed to make the process of invoicing a simpler and easier task for freelancers. This makes it much more convenient to send out invoices and get paid on time without being hassled by accounting or admin tasks.
2. Accurate record keeping:
Accounting can be quite tedious, especially when you have several clients at once who send you different amounts for different projects. With invoicing software, all the information about your income and expenses is stored neatly in one place so that it's easy to keep track of where your money is going, and how much you are making over an extended period of time.
3. Convenient invoice management:
Invoicing software also allows you to manage your invoices in a much more convenient way. You can easily create different types of invoices and make adjustments whenever needed, without having to struggle with paperwork and filing cabinets.
4. Easy payment tracking:
With invoicing software, you are able to keep track of your payments quickly and efficiently, which makes it easier for you to assess how well you're doing financially. This is especially useful for freelancers who need to provide financial reports on a regular basis.
5. Powerful accounting tools:
Some invoicing software solutions come equipped with powerful accounting tools that help you keep track of all aspects of your business finances such as expenses, income, profit, and loss, etc. This is extremely useful for freelancers who need to keep track of their finances in a very detailed manner.
6. More time for client-related activities:
When you have efficient invoicing software that can take care of all the administrative aspects of things, you are able to focus more on your clients and the quality of your work instead of having to spend hours doing bookkeeping or trying to figure out how much money you owe them or vice versa.
7. Faster payment cycles:
One great benefit of using invoicing software is that it speeds up the process of sending and receiving payments from clients because everything is done automatically without any human intervention whatsoever. This means that you get paid faster than ever before.
8. Easy collaboration:
Invoicing software also makes it much easier to collaborate with clients, colleagues, and other business partners because you have all the information that you need available at your fingertips in one convenient location. This saves a lot of time and hassle during the project lifecycle since there's no need to swap files back and forth as everyone is able to view the same documents, share their feedback, and track updates in real time.
9. Cost savings:
When you automate your accounting processes using invoicing software instead of hiring someone to do it for you, you can save hundreds or even thousands of dollars on administrative expenses over an extended period of time. This is especially beneficial for freelancers who don't make enough money to hire an accountant and would prefer to spend their hard-earned cash on other things.
10. Better organization:
Finally, invoicing software helps you stay organized in terms of all your business finances, both current and past for easy reference in the future. This means that you can easily look back at how well a particular project went for you so that you can learn from any mistakes or successes in the process. There's no need to worry about misplacing important documents when everything is stored neatly online with invoicing software solutions.
This concludes our article on the 10 benefits of using invoicing software for freelancers! We hope that this guide has been helpful to anyone who is looking for a simple and convenient way to manage their finances effectively.
---
How to choose the right invoicing software for your business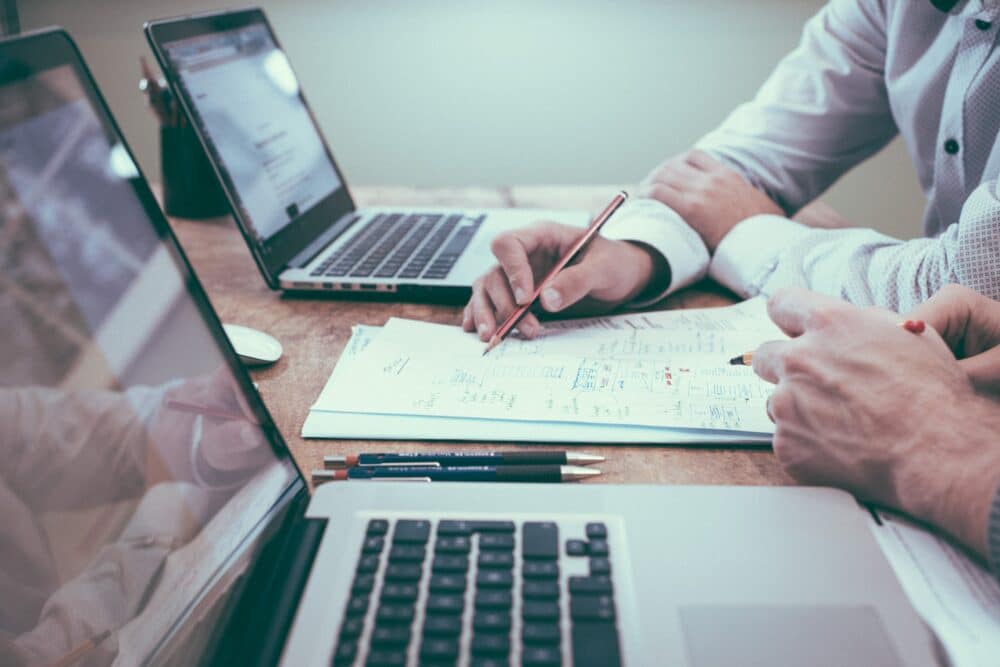 Choosing the right invoicing software for your business is an important decision that will help you save time, money, and energy. It is important to consider what features you need – recurring invoices, automatic payment reminders, unlimited invoices, and expense tracking are all helpful tools that can streamline your payment process. Before committing to a particular service, ensure you read all the reviews or do a trial run to see if it meets your needs. In addition, make sure you look into any associated fees or other costs involved with using the software since these are sometimes hidden in the fine print. Above all else, make sure the software is reliable, secure, and user-friendly for both yourself and your customers to ensure smooth transactions every time.
---
How to create an invoice using invoicing software
Utilizing invoicing software helps to streamline payment processing and saves business owners the hassle of issuing invoices manually. With invoicing software, recurring invoices can be set up with ease and you can even set up automatic payment reminders so customers know when it is time to pay their invoices. Plus, most versions of the software allow you to create an unlimited number of invoices and if you need to report on expenses and customer payments, capturing this information is easy. All this makes creating an invoice with invoicing software a no-stress task that takes mere minutes.
---
Types of software tools to use for invoicing
There are many different types of software tools available for invoicing your clients and customers. Some of the most common tools include accounting software, invoicing applications, and tracking tools.
Accounting software is a powerful tool for managing your finances and invoicing. It typically includes features for tracking expenses, creating budgets, and generating reports to keep you on top of your business's financial performance. Some popular accounting software options include QuickBooks, Xero, and Sage One.
Invoicing applications are another useful tool for managing invoices and payments. These apps make it easy to generate professional-looking invoices in just a few clicks, and they often integrate with payment processing services so that customers can quickly pay their bills online. Popular options include Invoice Ninja, Billdu, and Wave Accounting.
Tracking tools are also essential for managing your invoicing process. These tools help you stay on top of your accounts receivable, and they often integrate with other software to provide a more holistic view of your business's financial performance. Some popular tracking tools include TMetric, Zoho Books, and FreshBooks.
In addition to these software tools, there are also many other options available for managing your invoicing process. Whether you choose a simple spreadsheet or an advanced accounting application, the key is to find a solution that meets your specific needs and helps you stay organized and on top of your finances.
If you're looking for a software tool to use for invoicing, there are many options available depending on the specific needs of your business. Consider using accounting software, invoicing applications, or tracking tools to streamline this important process and stay on top of your finances.
---
Tips for getting paid on time by your clients
1. Create a clear contract at the start of your working relationship with your client that outlines all aspects of the project and deadlines for payment.
2. Make sure to set up an automated system for invoicing so that you can be certain that the invoice is sent on time, every time.
3. Follow up on outstanding payments within a reasonable amount of time after sending an invoice so that you do not let the issue slide or forget about it entirely.
4. Keep track of any outstanding debts owed by clients so that you know how much money to expect and when to expect it. This will help you plan ahead financially and avoid any issues with cash flow due to unpaid invoices.
5. Consider working with a collections agency if you are unable to get paid by your clients, as they can help negotiate payment terms on your behalf and take legal action if necessary. Ultimately, getting paid on time is a matter of being organized, proactive, and persistent in pursuing what is rightfully yours.
---
Common mistakes made when invoicing and how to avoid them
1. Not including all the services and products that were provided: When you draft your invoice, make sure to include all services and products you provided, no matter how small they may seem. If a client requests another product or service that was not initially specified in your initial contract, then it is wise to write this down as an extra on their invoice. This will ensure they don't become upset if they find something else missing when they get their bill.
2. Including prohibited items in your invoices: In some cases, clients may request additional fees for certain taxes or service charges that are not allowed by law or regulation. It is important to carefully review any proposed changes before accepting them into your final invoice so that you don't run the risk of facing penalties and fines.
3. Not including all necessary information: When preparing an invoice, it is important to include all necessary details so that your clients can easily understand what they are paying for. This includes specifying the dates of service, contact information for both parties, a detailed description of products or services provided, any additional fees or taxes, and payment instructions.
4. Failing to follow up on outstanding invoices: If you notice that a client has not yet paid their invoice, then it is important to follow up with them as soon as possible. You may want to send a reminder email or make a phone call if needed. By staying persistent without being overly demanding or aggressive, you can help to ensure that your invoices are paid in a timely manner.
In order to avoid common mistakes when invoicing, it is important to be thorough and organized. By including all necessary details on your invoice and following up with clients effectively, you can ensure that you get paid for the services you provide.
---
Freelance Invoicing Template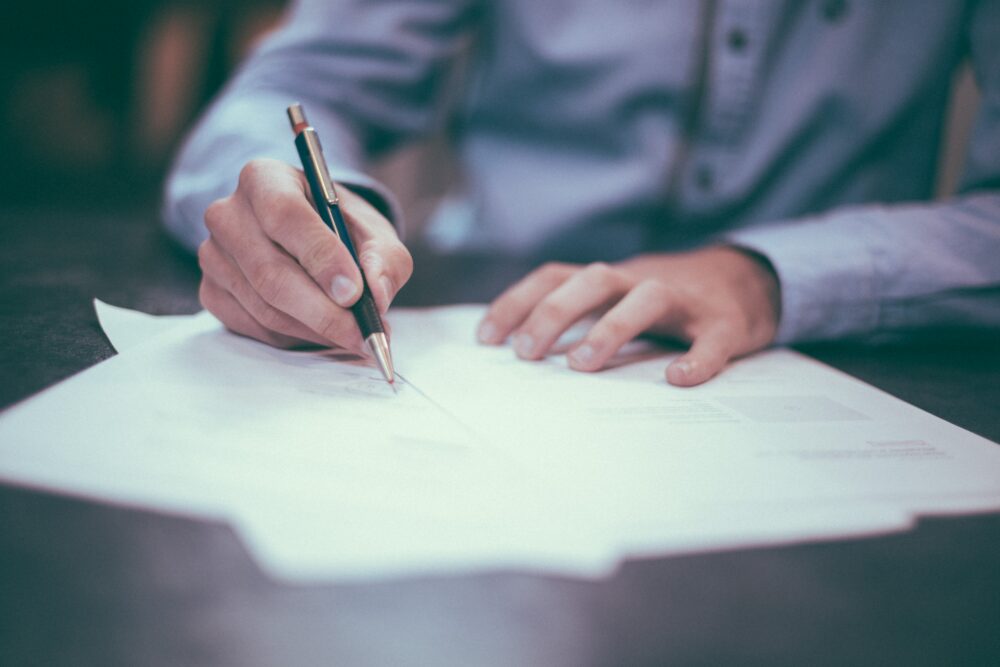 Gone are the days when freelancers had to send manual invoices for getting their payments. Now, technology has made it much easier and more streamlined than ever before. That is why more and more professionals have switched to an online invoicing system for receiving payments on time. Moreover, with the help of such easy-to-use but effective tools like invoice templates, it becomes fast and hassle-free as well. There are dozens of styles that you can find out there on the internet which might be a little confusing sometimes. However, staying organized is the key here to streamline your workflow in order to remain productive throughout the day or week so that you do not miss any deadlines due dates, or payment dates even if you don't use online invoicing.
So, if you are a freelancer looking to streamline your invoice process and get paid on time, here are some tips that can help you:
Start by finding the right template for yourself. There are many online platforms where you can find various invoice templates that not only look professional but also allow you to easily customize them according to your needs.
Once you have found the perfect template for yourself, make sure to fill out all the necessary details like your name, address, contact information, the deadline date for payment, etc. so that there is no confusion or miscommunication with your clients later on.
---
What to Look for in an Invoicing Software Program
Whether you are a small business owner or a freelancer, it's essential to have an invoicing software program that meets all of your needs. After all, this is the tool you will be used to manage your payments and keep track of invoices. There are many different invoicing programs available on the market today, so it can be difficult to decide which one is right for you. To make the decision easier, here are some additional features to look for when selecting an invoicing software program.
Multi-Platform Compatibility
The first feature to look for in an invoicing software program is multi-platform compatibility. This means that the software can be used on multiple devices, such as desktop computers, laptops, tablets, and smartphones. This feature ensures that you can access your billing information from any device at any time. It also allows you to easily send out invoice reminders and view customer payment history from wherever you are.
Customizable Templates
Another feature to look for in an invoicing program is customizable templates. Customizable templates allow you to create professional-looking invoices quickly and easily. They also help ensure accuracy by allowing you to include important details such as payment terms and due dates on every invoice. Furthermore, customizable templates make it easy to personalize each invoice with your company's logo and branding elements.
Integrated Payment Processing
Finally, integrated payment processing is a must-have feature in any good invoicing software program. This allows customers to pay their bills directly through the platform without having to go through a third-party service like PayPal or Google Wallet. Integrated payment processing ensures that payments are processed quickly and securely while eliminating any extra fees associated with third-party services.
With so many different types of invoicing software programs on the market today, it can be difficult to decide which one is right for you. However, by looking for additional features such as multi-platform compatibility, customizable templates, and integrated payment processing, you can find an invoicing program that meets all of your needs—and more! When selecting an invoicing software program, make sure it has all of these features before making a final decision. Doing so will ensure that your business runs smoothly and efficiently while keeping customers happy with timely payments every time!
---
What is the best invoicing software for freelancers?
When it comes to choosing the best invoicing software for freelancers, there are many factors to consider. Recurring invoices, unlimited invoices, expense tracking, and the ability to quickly and easily send invoices with personalized branding should all be taken into account. The perfect piece of software must also provide reliable customer support and value for money. With that in mind, finding the ideal choice can become simpler when researching which tools are available on the market today. Ultimately, freelancers should choose software that is tailored to their requirements and needs in order to ensure maximum efficiency.
---
Automatic payment reminders
Automatic payment reminders are a game-changer when it comes to recurring invoices. Not only can they help you keep track of expenses, but they also make sending unlimited invoices a breeze. They take the time-consuming task of manually reminding customers off your hands, so you can focus on the more important tasks in your business. With automatic payment reminders, you can ensure that those invoices don't get lost or forgotten about; which is especially beneficial for busy business owners.
---
What is the best free invoice template?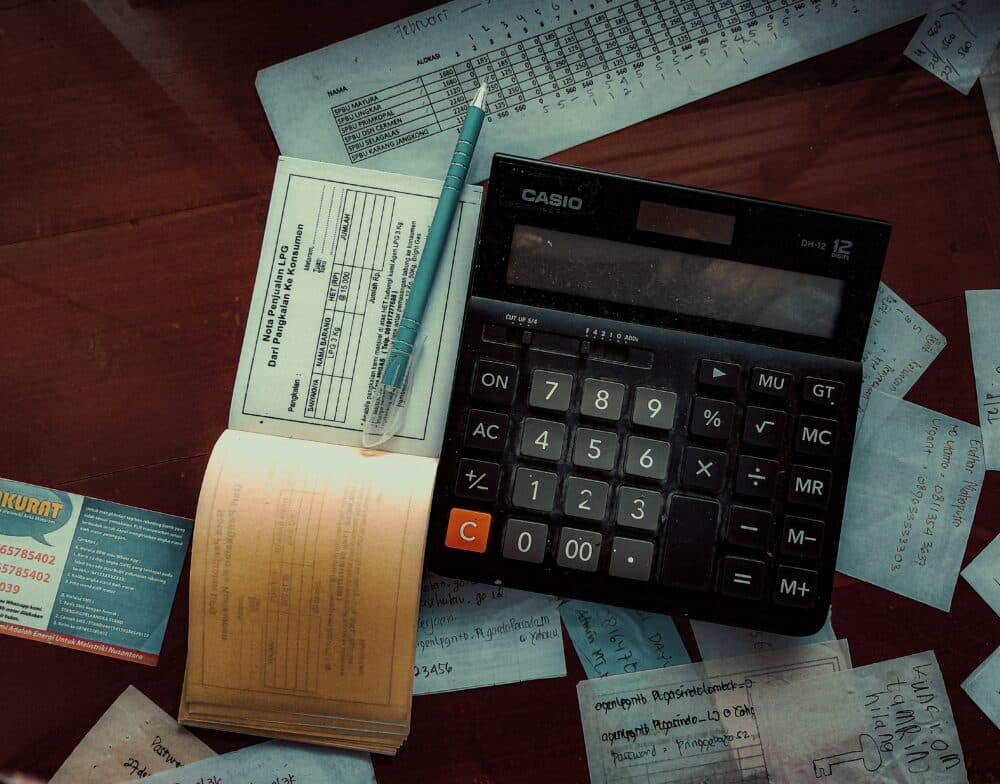 A professional invoicing template is an essential tool for any business, creating invoices that are not only professional-looking but also accurate. It can be difficult to know which invoicing apps and tools will provide the best free templates, but there are a few that stand out as some of the best in the business. With features like customizable invoices, online payments, reminders for overdue invoices, and detailed reports, these invoicing tools have everything you need to create invoices that are both efficient and attractive. The best part? All these features come without a hefty price tag!
---
FAQs for freelancing invoices and software
1. What are some of the best invoicing software for freelancers?
There is a wide range of invoicing software available for freelancers, and many of these tools offer features that can help you get your work done faster, track expenses and payments, and even automate the invoicing process. Some popular options include FreshBooks, Paypal Invoice, Wave Accounting, and Xero.
2. How can I create an invoice that is professional and easy to understand?
To create a professional, easy-to-understand invoice, you should start by clearly outlining the items or services that you are billing for, as well as any relevant payment terms or due dates. You may also want to include your contact information and business branding on the invoice so that your clients know who they are dealing with.
3. What are some best practices for managing my invoices once they have been sent?
Managing your invoices effectively involves staying organized and keeping track of all payments received. Some useful tips include tracking invoice statuses in a spreadsheet or using an online invoicing platform where you can easily view your outstanding balances and keep track of upcoming due dates. Additionally, it can be helpful to set up automatic reminders for late payments or set out payment plans for clients who are having trouble paying their bills on time.
4. How can I work with my clients to resolve any issues related to invoices?
If you encounter any issues related to invoice payments, such as late payments or disputes around charges, it is important to communicate clearly and openly with your clients in order to find a resolution. This may involve sending reminder emails or offering discounts or flexible payment terms that better fit your client's budget. You may also want to consider using an online invoicing platform that offers dispute resolution services and other tools to help you work with your clients more effectively.
5. How can I stay on top of my invoicing tasks and avoid late payments?
To stay on top of your invoicing tasks and avoid late payments, it is important to set regular billing and payment deadlines for yourself, as well as create a system for tracking outstanding balances and due dates for all outstanding invoices. Additionally, using an online invoicing platform or accounting software can make it easier to manage your billing tasks from one central location, so that you always know where your business stands financially.
6. What are some tips for improving the efficiency of my invoice approval process?
To improve the efficiency of your invoice approval process, you may want to consider automating as many steps as possible. This can include setting up automated email reminders for clients who have not yet approved or paid their invoices and using online platforms that allow you to quickly review invoice statuses and payment histories. Additionally, it can be helpful to invest in software that allows you to track the status of each invoice with a simple click or tap on your phone or tablet device.
7. How can I reduce my administrative costs related to invoicing?
To reduce your administrative costs related to invoicing, there are several strategies that you can try. These may include outsourcing parts of your billing process such as bookkeeping and payroll management, hiring an assistant who can help you manage your invoicing tasks more efficiently, or using online billing platforms that automate much of the invoice approval process. Additionally, it can be helpful to streamline your business operations as much as possible in order to reduce administrative costs over time.
8. What are some effective strategies for tracking my expenses and staying on budget?
There are many different ways that you can track your expenses and stay on budget, including creating a spreadsheet where you manually input all of your spending data and checking reports regularly for any irregularities. However, there are also many automated expense tracking tools available that aggregate financial data from multiple sources, so that you can get a clear picture of how much money is going out versus coming in. Some popular options include accounting software and expense tracking apps for your mobile device.
9. How can I ensure that my employees are keeping track of their expenses accurately?
In order to ensure that your employees are keeping track of their expenses accurately, it is important to set clear guidelines regarding what types of expenses they should be recording and how they should submit proof of these expenditures. Additionally, you may want to invest in an online platform or software tool where employees can easily submit expense reports and receipts so that you can quickly review the data without having to rely on paper records. Finally, creating a point system or reimbursement structure where employees earn rewards for submitting accurate expense reports can help to encourage compliance with your policies and procedures.
---
Ending Lines
So there you have it, a comprehensive guide to invoicing software tools for freelancers. While this may seem like a lot of information to take in, don't worry, we're here to help. If you need any guidance for your freelance career or are looking for more information about invoicing software, be sure to check out our other blog posts. And finally, remember to always invoice your clients promptly and accurately so that you can get paid on time!