Are you looking for a way to make money from home? Then, bookkeeping might be the perfect solution for you! This guide will teach you how to market your bookkeeping business effectively. Keep reading to learn more!
---
What Is Bookkeeping?
Bookkeeping records financial transactions and is a vital part of any business. Bookkeepers ensure that all financial transactions are accurately recorded in the company's books. They also prepare financial reports, reconcile bank statements, and manage Accounts Payable and Accounts Receivable.
Bookkeeping requires attention to detail and accuracy and a good understanding of financial concepts and practices. In addition, bookkeepers must be able to maintain accurate records and keep up with the ever-changing laws and regulations surrounding financial reporting.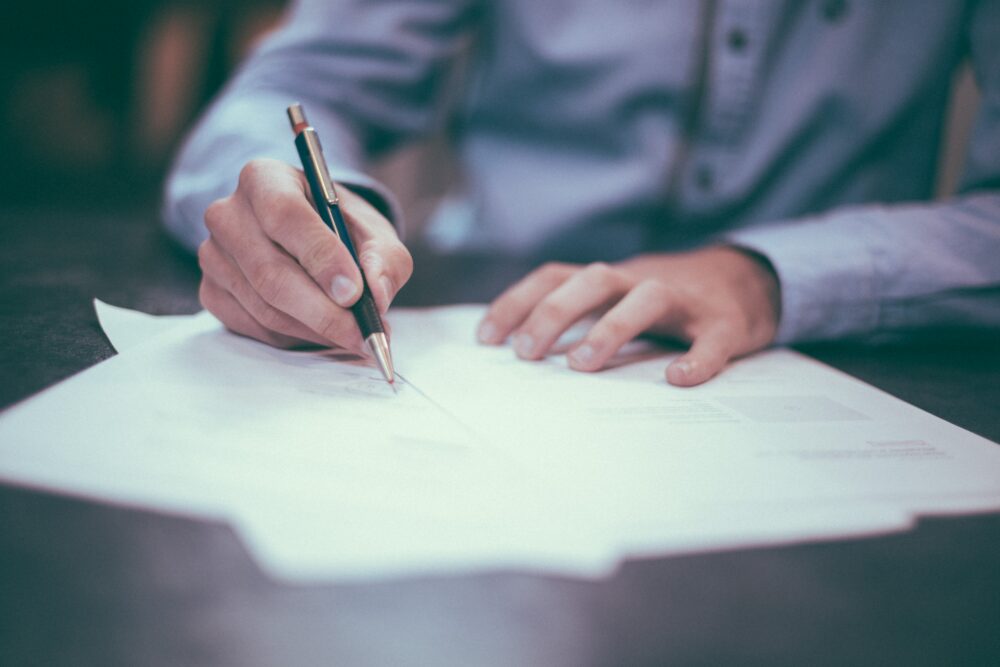 If you are considering a career in bookkeeping, you should know a few things. First, bookkeepers must have excellent math skills. They also need to be able to use computers and accounting software. Second, bookkeepers must be detail-oriented and organized and have good communication skills.
If you have these qualities, then a career in bookkeeping may be right for you. Bookkeepers are in demand, and the job outlook is good. You can become a bookkeeper and start a business or work for a company with the proper training.
---
How to Become a Professional Bookkeeper
There are a few different ways to become a bookkeeper. You can attend a community college or vocational school or get a degree in accounting from a four-year university. You can also become a certified public accountant (CPA).
Regardless of your path, you must take essential bookkeeping, accounting, and mathematics courses. You'll also need to pass a state exam to become licensed.
Once you've completed your education and passed your exams, you can look for a job. For example, many bookkeepers work for accounting firms, but you can also work for a small business or start your own business.
---
What Type of Skills Do Freelance Bookkeepers Need?
If you're interested in learning bookkeeping, there are a few critical bookkeeping skills you'll need to master.
Organizational skills:
As a successful bookkeeper, it is essential to have strong organizational skills. This includes managing multiple client engagements simultaneously and prioritizing transactions and tasks. As part of this responsibility, bookkeepers may also work on client onboarding calls and assist clients with various issues as they arise.
Maintaining these organizational skills keeps clients satisfied and helps ensure accuracy in bookkeeping and prevent costly mistakes. In short, the organization is critical to a successful bookkeeping career.
Attention to detail:
To do their job correctly, bookkeepers must be able to pay close attention to the details of the financial transactional bookkeeping task-focused.
Math skills:
Basic math skills are necessary for bookkeepers to calculate totals, balances, and percentages.
Computer skills:
Most bookkeeping is done using computer software, so being comfortable using computers and various software is essential for bookkeepers.
Ability to use accounting software:
Many different accounting software programs are available, and bookkeepers need to be able to use whichever one their company prefers.
Verbal communication skills required:
As a bookkeeper, communication skills are crucial for success in your job. Verbal communication is necessary for precise and efficient interactions with colleagues, clients, and employers. Your verbal communication should also reflect professionalism and attention to detail to maintain high-quality client relationships.
In addition, strong written communication skills are essential for accurate record-keeping and reporting. Effective communication is critical in any role but crucial as a bookkeeper, where financial details and sensitive information must be conveyed.
When considering bookkeeping as a career path, consider not only your technical knowledge and proficiency with numbers but also the importance of developing strong verbal and written communication skills.
---
How to Find Remote Bookkeeping Jobs
Are you a bookkeeper looking to work remotely? There are several avenues you can explore to find remote job opportunities.
First, ensure your resume and online profiles reflect that you have the skills and experience necessary for remote work, such as experience with virtual communication tools and the ability to self-manage without oversight.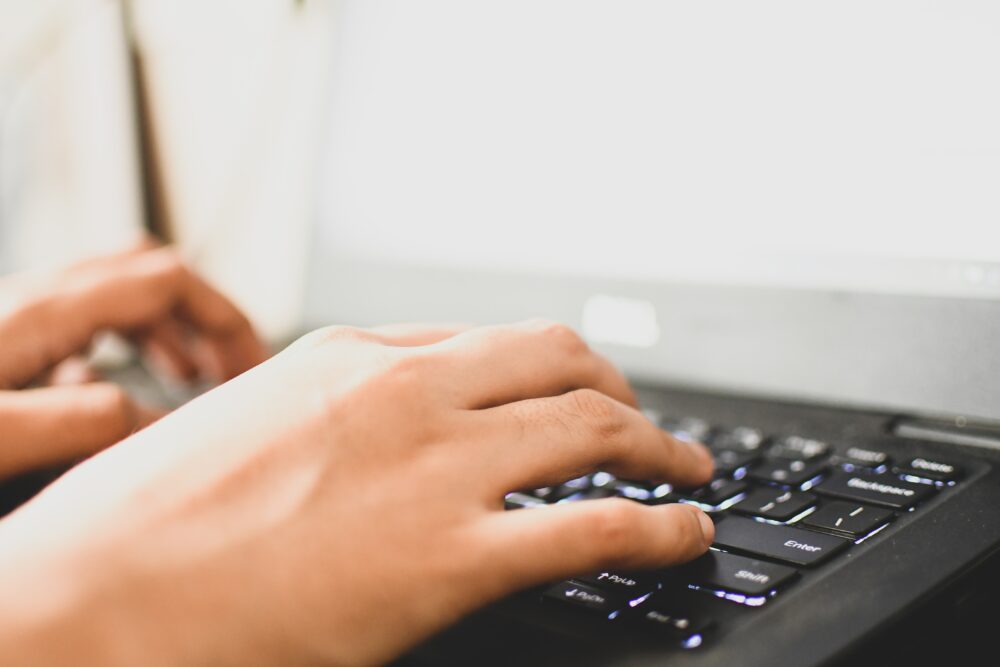 Finally, you can search online job boards or contact accounting and bookkeeping firms directly.
When searching online, specify that you are looking for telecommuting or remote bookkeeping positions.
You can also check out websites that list telecommuting job openings, such as FlexJobs and Virtual Vocations.
---
Why Become a Freelance Bookkeeper?
Are you tired of the daily grind of commuting to an office every day? Are you looking for work-life balance and the ability to set your schedule? You can work from home as a freelance bookkeeper and set your hours. Not only that, but the job offers excellent financial stability with the potential for earning a six-figure income. In addition, you can work with clients in different industries, making each day diverse and exciting.
Becoming a freelance bookkeeper offers independence, flexibility, and excellent earning potential. Take control of your career and become a freelance bookkeeper today. Below are some reasons why you should start providing online bookkeeping services:
1. The freelance bookkeeping industry is expected to grow by 20% in the next decade
Are you looking to expand your freelance offerings or break into the gig economy? Consider offering bookkeeping services. The freelance bookkeeping industry is expected to grow significantly in the coming decade, with a projected 20% increase in demand for these services. As businesses are becoming more budget-conscious and seeking ways to cut costs, outsourcing their bookkeeping needs to freelancers is an intelligent solution.
By offering bookkeeping services as a freelancer, you can tap into this growing market and provide valuable support to clients. Plus, with the proper training and education, you can be a trusted resource for all your financial record-keeping needs. So why not start offering bookkeeping services today and use the booming freelance industry? Your clients will thank you for it.
2. You can work from anywhere in the world as long as you have an internet connection
Are you looking for a work-from-home job that allows you to be your boss and set your schedule? Then, look no further than offering online bookkeeping services as a freelancer. With the online tools available nowadays, you can easily manage clients' books remotely and provide high-quality services. Not only does this eliminate the need for a commute, it also opens up opportunities for you to take on clients worldwide.
So why not start exploring the possibilities of becoming an online bookkeeper? The freedom and flexibility it offers are truly unparalleled. Plus, with the right skills and expertise, you can charge competitive rates and build a successful freelance business. So don't let location hold you back from reaching new professional heights. Instead, start offering online bookkeeping services today.
3. You can set your hours and work around your schedule
For those in the bookkeeping field, the opportunity to work as a freelancer or work-from-home bookkeeper can provide flexibility and freedom that traditional office work may not offer. Not only does this allow for a better work-life balance, but it also allows you to set your schedule and work when it is most convenient for you.
You can work around other commitments, such as caring for family members or attending school. In addition, Freelancing can offer the potential for higher income by setting your rates and taking on as much work as you can handle. Finally, working as a freelance or remote bookkeeper allows greater control over one's career and lifestyle.
4. There is a massive demand for bookkeepers, especially among small businesses
As a freelancer offering bookkeeping services, the demand for your services can be exceptionally high, particularly among small business clients. Many small business owners lack the time or expertise to keep their financial records in order, making them prime clients for skilled bookkeepers.
By supporting small business clients with efficient and accurate bookkeeping, you can provide a valuable service and contribute to their overall success. In this way, providing freelance bookkeeping services is in high demand and offers the opportunity to impact the small business community positively.
5. You can earn a good income as a freelance bookkeeper
As a freelance bookkeeper, not only can you earn a good income, but you also have the flexibility to work online. This means you can take on clients from all over the world and manage your schedule in a way that works for you. Plus, online bookkeeping jobs offer the opportunity to specialize further in specific industries or accounting software platforms to stand out in today's competitive market.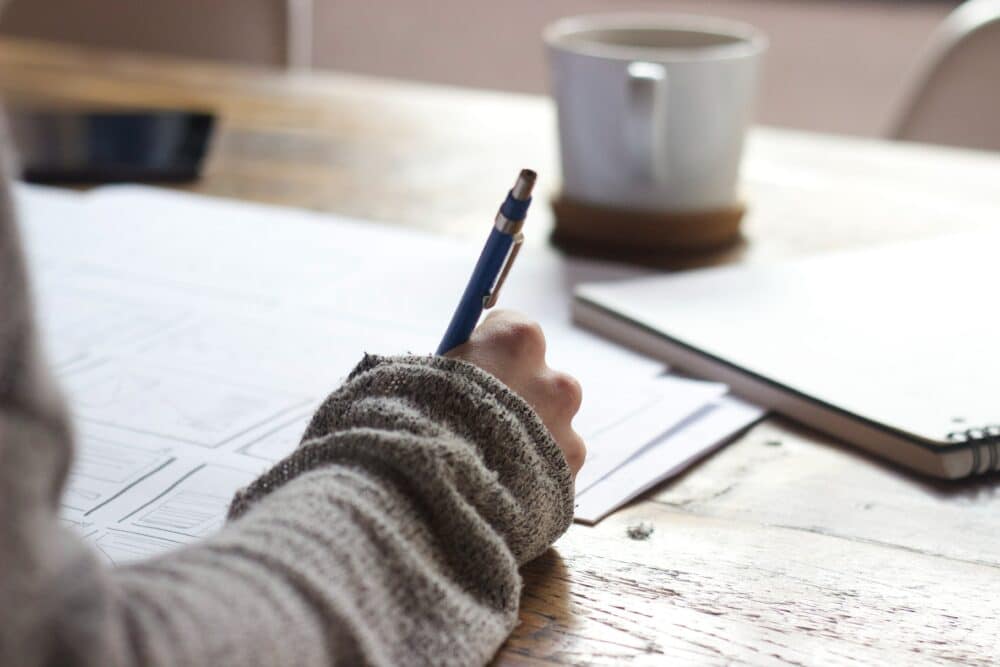 ---
Places to Find Freelance Bookkeeping Jobs
Here are a few platforms where you can find and apply for bookkeeping gigs:
1. Bookminders
3. Upwork
6. FreshBooks
7. Fiverr
8. Bench
9. FreeAgent
10. Kashoo
---
The Benefits of Working from Home as a Bookkeeper
Some bookkeepers may feel that they can get more done working from home without the distractions of an office. Others may find that having a dedicated space helps them focus and be more productive. And for those with children at home, working from home can provide valuable flexibility regarding child care and scheduling.
There are several potential benefits to working from home as a bookkeeper:
Increased flexibility in terms of hours and schedule.
Lower office space, equipment, and other overhead expenses costs.
Creating a dedicated workspace free from distractions and interruptions.
Increased potential for focus and productivity.
The ability to better integrate work and personal/family time.
Potentially lower stress levels associated with commuting and office politics.
The ability to work in comfortable clothing and surroundings.
Increased potential for a healthier work/life balance.
The ability to avoid office distractions and interruptions.
---
How to Start Your Own Virtual Bookkeeping Business
If you're a bookkeeper, you may start your own business. Here are some things to consider before taking the plunge:
1. Determine your target market
Starting an online bookkeeping setup can be a great way to offer convenient services to clients. However, before diving in, it's essential to take the time to determine your target market. For example, are you looking to serve small businesses or more giant corporations? Do you want to specialize in a specific industry, such as real estate or hospitality? Then, you can focus your marketing efforts and tailor your services by defining your ideal clients.
Targeting a specific group of clients can make it easier to determine your rates and set business goals. Therefore, choosing your target market is essential for a successful online business.
2. Consider your pricing structure
As a virtual bookkeeper, it's essential to consider your pricing structure to attract clients and make a profit. One option is to charge hourly rates, which allows flexibility for projects of varying length and complexity. Another option is to offer package deals or flat fees for certain services, such as monthly financial reporting or quarterly tax preparation.
It's also crucial to factor in additional costs, such as software subscriptions or fees for online payment systems. By approaching pricing strategically, you can ensure your business is competitive and profitable.
3. Decide what type of bookkeeping services you will offer
Starting a virtual bookkeeping business can extensively tap into the growing demand for bookkeeping services. For example, will you do data entry and reconciliations or provide financial reports and analysis? The first step is to decide what bookkeeping services you will offer. This could include setting up or maintaining bookkeeping software, resolving clients' bookkeeping issues, providing financial analysis and reporting, or assisting with tax preparation.
It's essential to have bookkeeping training and experience to provide reliable services and build trust with clients. Another critical factor in starting a successful online bookkeeping setup is having strong communication skills and working independently and efficiently. A business can be profitable with the right skills and approach.
4. Choose a name for your business and create a logo
After deciding to start a virtual company, the next step is to choose a name that represents your brand and sets you apart from competitors. This may seem minor, but it can significantly impact your business' success. Once you create a unique and memorable name, create a logo that visually represents your brand.
This logo will appear on all your marketing materials, website, and social media pages, so take time to ensure it accurately conveys your business' essence. Your name and logo are essential factors in attracting clients and establishing credibility, so choose carefully and put thought into your design. This will ensure that your virtual business heads in the right direction.
5. Set up a website or blog to promote your bookkeeping services
If you have experience as a bookkeeper and want to start your own business, consider setting up a website or blog to advertise your services. In today's digital age, online presence is crucial in reaching potential clients. Your website or blog can showcase your experience and skills and some of the specific services you offer. You can also use it to discuss industry developments and share helpful tips for small business owners.
Potential clients will probably look for reviews and testimonials from past clients, which can easily be added to a website or blog. You can efficiently reach and attract new clients by creating an online presence for your virtual business.
6. Invest in the right technology
Starting a virtual business requires investing in the right technology. This includes bookkeeping software to manage client accounts and QuickBooks Online Advanced Certification to ensure proficiency in using the platform. In addition, having a secure and reliable internet connection is crucial for virtual work and a dedicated computer with up-to-date security features.
Finally, it's also essential to have bookkeeping experience and knowledge of relevant laws and regulations. With the right technology and expertise, an online business can thrive and provide valuable services to clients.
7. Get the word out about your business by advertising online and offline
If you've begun an online bookkeeping business, one of the following steps is getting the word out about your services. This can be done through advertising both online and offline. Creating a website for your business, using social media platforms, and advertising through targeted online ads are great ways to connect with potential clients online.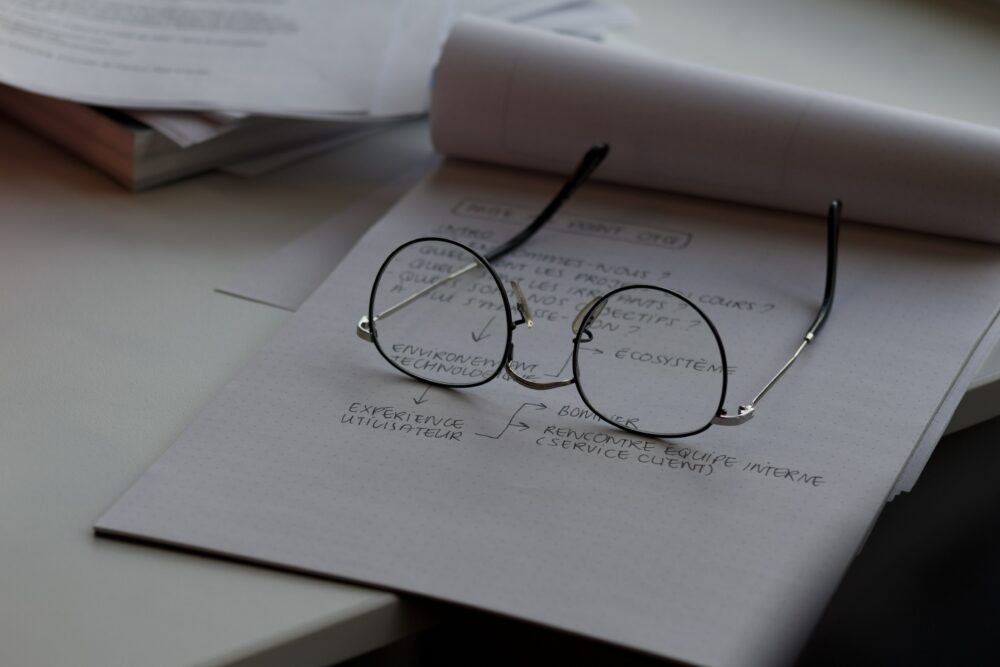 ---
How to Market Your Bookkeeping Business Online to Attract New Clients
As a virtual bookkeeper, one of the most important things you can do to attract new clients is to have an informative and professional website. Ensure to include information about your qualifications, experience, and any specialized services you offer. In addition, having an aging and visually appealing website can also help attract potential clients.
Social media platforms can also significantly expand your online presence and reach a wider audience. For example, offer special promotions or discounts for new clients, and ask existing clients for referrals or reviews that can be posted on your website or social media pages.
Finally, networking with other small businesses through events or online communities can also help bring in new clients for your virtual bookkeeping setup.
---
The Bottom Line
You can work remotely as a freelance bookkeeper or start your own virtual business.
Many platforms offer online bookkeeping jobs, so you can find something that suits your skills and preferences.
If you want to become a freelance bookkeeper or start a business, check out our other blog posts for more information.