It's up to you as a freelancer to figure out the most efficient freelance payment methods for both you and your clients.
Luckily, there's no shortage of ways to collect payments from your clients.
In this article, we'll lay out your options. These freelance payment methods will allow you to receive payment safely and securely, without going through too much hassle or spending a bunch of extra time chasing down their hard-earned money.
We'll also list some industry-leading payment platforms that gig workers can use to charge clients for their services.
Let's dig into freelance payment methods.
---
Freelance Payment Options
Here are some of the ways you can collect payment from your customers as an independent contractor:
Cash
Checks
Credit Cards
Electronic Fund Transfers
Zelle
Paypal
Stripe
Cash App
Skrill
Freelance Site Payments
Keep reading for info on some pros and cons of each of these payment options.
---
1. Cash
Getting paid in cash is (in many cases) an easy payment option, especially if you're working for someone locally (landscaping, automotive detailing, photography, etc.).
The primary upside to cash payments is that they're super simple.
You do the work, they give you a stack of cash, you deposit that cash into your bank account.
Just like that, you've got a functional cash-flow system with very few holes in it.
Another upside to cash is that it can't get bogged down in any 'digital mire.'
In other words, nobody can freeze your billing accounts if said accounts just involve hand-to-hand cash payments.
However, cash can create difficulties for remote workers.
It also isn't the best or most convenient option if you're dealing with large amounts of money (amounts totaling more than a couple thousand dollars).
Nowadays, accepting cash is perfectly fine. But it's also in your best interest to have some other payment options available as well.
Interested in stretching your dollar further? Join Selfgood today and take advantage of incredible
financial services
that save you hundreds of dollars each month.
---
2. Checks
Checks are a somewhat dated payment method in many areas, but people still use them. They can still be flexible and useful in some situations.
Some people prefer to use a check over cash because it's just more convenient. Clients can send checks through the mail while mailing cash isn't an option.
For this reason, checks work as a payment method for remote work.
But they're kind of slow. Not only will you need to wait for the client to cut the check— but you'll also need to wait for the check to make its way to you via snail mail (which, nowadays, can take several business days).
Then, you'll need to go through the process of depositing it into your bank account anyway.
For the most part, you'll probably want to at least stay open to the idea of accepting checks.
There certainly are better ways to collect payments in the modern business climate—especially for freelancers, gig-workers, and self-employers.
---
3. Credit Cards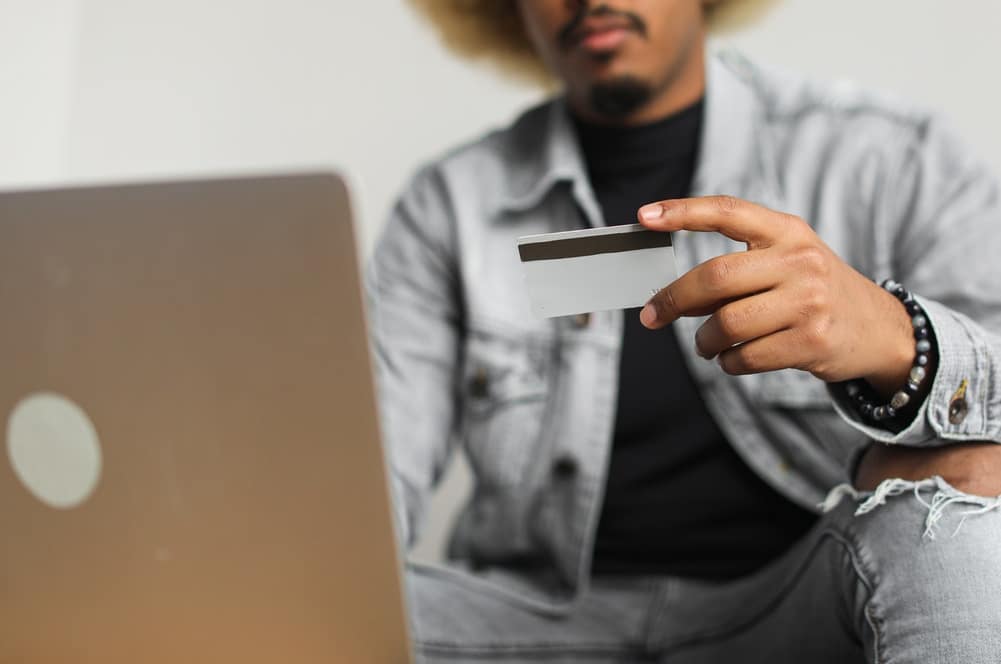 Accepting online payments through credit cards is an easy and simple way to get paid.
For the most part, these payments will be made via debit card/credit card (Mastercard, Visa, etc.).
Freelancers require electronic banking services to receive credit card payments.
Many services we're about to cover give you the power to accept credit cards as payment options.
Accepting credit cards becomes a massive upgrade to your business after streamlining the process – especially if you're used to only receiving cash or check payments.
Now, figuring out how to accept credit card payments for your business is a step all in itself. But thankfully, you have a lot of different options to choose from.
Services like PayPal, Stripe, or Skrill, for example, make it easy to accept online payments.
Clover or SimplyPayMe allows businesses to use a portable card reader on a phone or tablet to accept payments using your Android or IOS mobile devices. In some cases, you may not even need a card reader to perform this function.
Your particular billing needs will ultimately inform the credit card payment services you choose.
It's important to determine the best credit card payment option to maximize your income.
---
4. Electronic Fund Transfers
An electronic fund transfer, or EFT, is an electronic money transfer (also called a bank transfer or money transfer) that sends money directly from one bank account to another.
The term EFT can also describe an ACH payment, a wire transfer, or other similar types of digital payments.
The great thing about EFT payments is that they tend to be super fast. They're also more secure than using checks or credit cards and are just a heck of a lot more convenient.
Many freelancers cite electronic fund transfers as their favorite method for billing clients and getting paid.
With that said, you'll generally need some kind of third-party service to make this method work for your business.
Plooto is an example of a service that makes billing customers via EFT super straightforward and streamlined.
Subscribe To SelfGood
Get up to date perks and Gigworker news. Easy. Simply. SelfGood. Subscribe.
---
5. Zelle
Zelle is quickly becoming a popular app to send and receive money on a casual, simple, no-nonsense level.
It's most well known for offering consumers options for things like splitting the cost for meals, paying each other for rides, sending money quickly and easily to friends or family members, etc.
Some freelancers also use Zelle as a method for billing clients.
The great thing about Zelle is that it's free to use for consumers.
It's also super simple to set up and very user-friendly as a payment processing tool.
Not every bank supports Zelle, however, which means some clients may not be able to use the platform.
You can't collect payments using Zelle unless the customer can also use it.
For this reason, while Zelle can be a super simple method for collecting payments digitally, it probably shouldn't be the only method in your toolbox.
---
6. PayPal
PayPal may be the most well-known online payment processing platform available—and for good reason.
The platform makes payment services super simple and easy for freelancers, gig-workers, and self-employed small business owners.
Anyone can sign up for it and use it. You can connect your PayPal account to your bank account to make it super easy to send and receive money and even create invoices, track financial information, bill clients via email, etc.
PayPal itself functions pretty well as invoicing software, with its built-in suite of included tools. You can even use the Quickbooks PayPal app to accept payments via PayPal through Quickbooks.
It's also incredibly easy to check your PayPal balance and move funds back and forth to and from your bank account.
There are just two main downsides to PayPal.
First, PayPal charges a small fee for every transaction on the platform.
These transaction fees aren't super high. Last time we checked, PayPal was charging 2.9% of each payment, plus 30 cents per transaction, before putting the money into your account.
While those fees add up, the security and ease of use of PayPal often offset the cost.
Be aware that PayPal has the right to freeze your account, including the funds within it, whenever a transaction triggers a fraud alert.
PayPal can only freeze your account due to suspicion of fraud. The freeze will only last until it evaluates the situation to determine whether fraud has occurred.
Thankfully, this kind of issue is pretty rare, and PayPal customer service is pretty good. But it's just one of those things to be aware of.
---
7. Stripe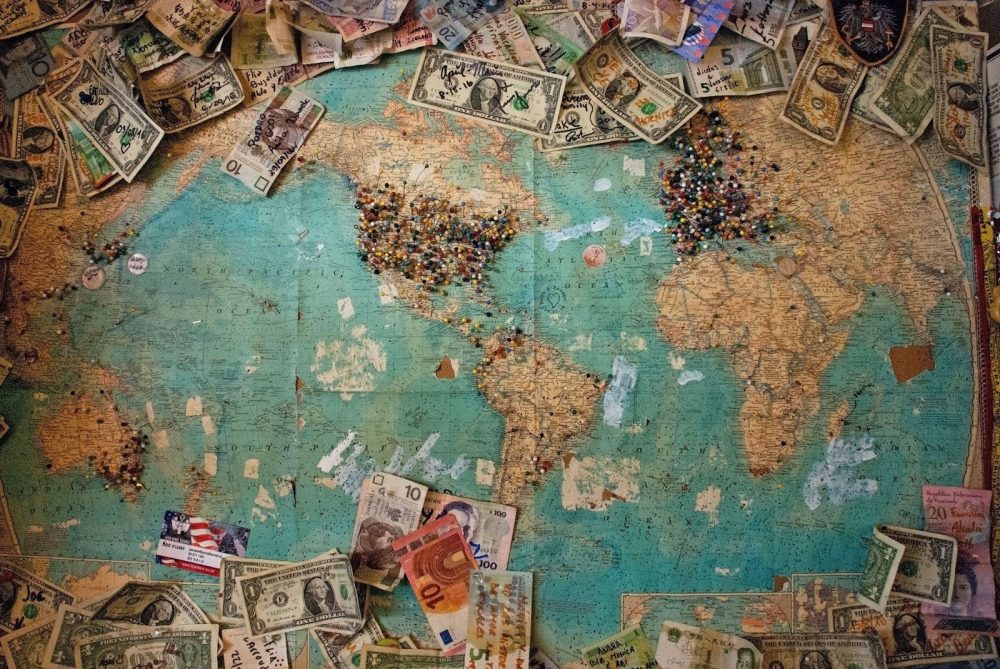 Stripe is another online payment and checkout tool designed to help small businesses take payments online.
Millions of companies utilize Stripe every day for accepting payments, sending payouts, and managing general business finances.
Stripe is often considered the number-one PayPal alternative in part because a freelancer or small business can use it for almost any type of payment.
Stripe makes collecting payments via mobile or online super, super simple.
Their tools are intuitive, the invoices are beautiful, and they're fully integrated with a host of other online tools, including platforms like:
Instacart
Salesforce
Amazon
Slack
Shopify
Lyft
Zoom
Stripe can also accept dozens of payment methods and even for international payments. In addition to processing USD, it also accepts more than 135 other currencies around the world.
Stripe acts as a real-time exchange rate and currency conversion service. Whenever you receive payments in a different currency and your bank account doesn't accept it, Stripe converts the currency when the charge goes through.
The only real downside to Stripe is the fact that they can also place a 'freeze' on your account.
And if you dig into this by going down the internet rabbit hole, you'll come to find that it seems to happen a lot more with Stripe than it does with PayPal. You'll also notice that it seems like, in such cases, it takes more to resolve the issue.
The truth, however, is that this is still a pretty rare occurrence. But it's still something to be aware of.
With all of that outlined, the vast majority of people who use Stripe seem to enjoy most features without any issues. It's genuinely a fantastic payment system for many freelancers, gig-workers, and self-employed entrepreneurs — especially if you need a payment processor for your website or other online services.
---
8. Cash App
Cash App is, simply put, one of the most accessible payment solutions for freelance work in existence.
You can use it to send and receive money anytime, anywhere. It's fast, free, and makes collecting payments via your phone simple (though you don't even need to have your phone on you to get paid via Cash App).
You can even link your Google Pay to Cash App to pay for things with your Google Wallet!
The only downside to Cash App for freelancers is that it requires your customer to have the app.
For this reason, it's generally not considered a 'one size fits all' payment method.
Instead, it's an excellent option for freelancers to use when dealing with clients who have it.
For clients who don't use the app, you'll be much better suited to use some kind of system where you can either accept a credit card in-person or invoice via email or through your website (Stripe or PayPal work well for this).
---
9. Skrill
Skrill is a virtual wallet that gives you the ability to send and receive money in a variety of different situations and contexts.
It's often touted as an alternative to PayPal. Or, for freelancers, it's often used in conjunction with PayPal as an alternative possible payment collection option.
Skrill gives you the power to process credit cards, bill via email, access your accounts and money quickly, etc.
It's simple, secure, and accessible.
The most common complaints about Skrill are that verification can take a while and customer service has limits.
Skrill remains a solid option and a definite contender for any freelancer or self-employed entrepreneur to consider, despite a few complaints.
---
Using Freelance Websites To Process Payments
If you plan to use an online platform to start your freelance business, you may look at popular options like Upwork and Fiverr.
Upwork and Fiverr each have their payment systems so you can focus on your business rather than worrying about how to get paid.
=Both platforms charge for this service, however, and will take a larger percentage of your earnings than other options we've discussed above.
Let's dig into them a little bit.
1. Upwork
Upwork makes a payment for services fair, easy, and safe.
They utilize an escrow system for fixed-price milestones and even guarantee hourly payments that freelancers track via their onboard time tracker software.
Whenever you get a new client, you can easily start the project by having them deposit the funds into the escrow, which protects you as a freelancer from having people not pay you the agreed amount.
Then, when the project is complete, you just send them the materials and request the release of the milestone.
It's really easy.
The downside to Upwork is that there are some fees.
For the first $500 billed to any client, they take 20%. After that, they charge 10% for payments once you've reached the $500.01-$10,000 level with that client, and they only charge you 5% to process payments with clients with whom you've done more than $10,000 worth of work.
In this sense, Upwork encourages long-term contracts.
While their fees are higher, it's important to understand that you're not just processing payments through them but also gaining access to a ton of work via the platform.
So, while it can be expensive, Upwork holds a lot of upsides as well.
2. Fiverr
On Fiverr, buyers pay Fiverr in advance whenever they make an order.
Then, once the order is complete, Fiverr delivers the funds to the seller after a certain waiting period.
This hold is 14 days if you're a level one or level two vendor. However, it only takes seven days for the payment to settle if you're considered a 'Top Rated Seller.'
Fiverr takes 20% of the gig fee whenever sellers get paid, making it one of the more expensive payment options.
Keep in mind that Fiverr is also offering more than just payment processing. It's more like payment processes plus a finders fee to facilitate your gig's visibility to buyers.
---
Conclusion
While you may still need to make use of accounting software to keep your payment straight, you'll likely find that many of these payment options give you awesome possibilities for accepting payments.
You may also want to utilize more than one payment option when working with multiple clients.
We love freelancers here at Selfgood, so we hope this guide has provided insight as you grow your own business.
Need to look into affordable benefits for the gig-worker lifestyle? Let us show you what we have to offer!