Buying a house in Maryland is a worthy investment. The Old Line State is a tiny but mighty place to call home, with a longstanding history dating back to 1634.
With a median home value of over $311,000, real estate comes at a hefty price tag, though. In fact, Maryland was listed in the top five of the most expensive states to live in.
What does that mean for you?
Well, you'll definitely want to have homeowners insurance to protect your property.
Maryland is also famous for natural disasters like hurricanes, floods, tornadoes, winter storms, and even wildfires. Insurance can limit your financial responsibility in these and other damaging events.
Before you take out a policy in Maryland, here are some essential facts about Maryland home insurance and the alternatives you might not know about.
---
Is Homeowners Insurance Required In Maryland?
The good thing about homeowners insurance in Maryland is that you aren't legally obligated to carry it, unlike auto insurance.
This technically leaves you free to decide if you want:
Insurance
Another form of coverage
No protection at all
That is — unless you took out a mortgage to pay for your house.
A property loan is usually pretty hefty, with lenders putting tens or hundreds of thousands of dollars of their money in your hands.
Understandably, they want that investment protected in case of problems.
You don't have to have a homeowners insurance policy legally, but your mortgage lender will likely require this coverage.
How Homeowners Insurance In Maryland Is Regulated
Consumers like you must be assured that the insurance companies they're trusting (and paying) are legitimate. Without this blanket confidence, it would be easy for fake or scam insurers to run the market.
While there are no federal regulations, insurance providers are monitored at the state level. The Maryland Insurance Administration (MIA) regulates Maryland's homeowners insurance companies.
The independent state agency is designed to protect consumers by monitoring insurance producers (including agents and brokers) and ensuring they follow the state's insurance laws.
They're also the place you'd go to if you have any questions about your insurance company's reputation or complaints about them. MIA investigates these claims and determines if they're valid, so they can keep tabs on the common problem insurers.
As you're shopping for insurance, always use this administration as a reference on whether your provider is reputable or not.
While thinking about how to protect this valuable asset in the present, you should also consider what happens to your home in the future. One smart choice in this regard is a
pour-over will
.
---
What Homeowners Insurance Covers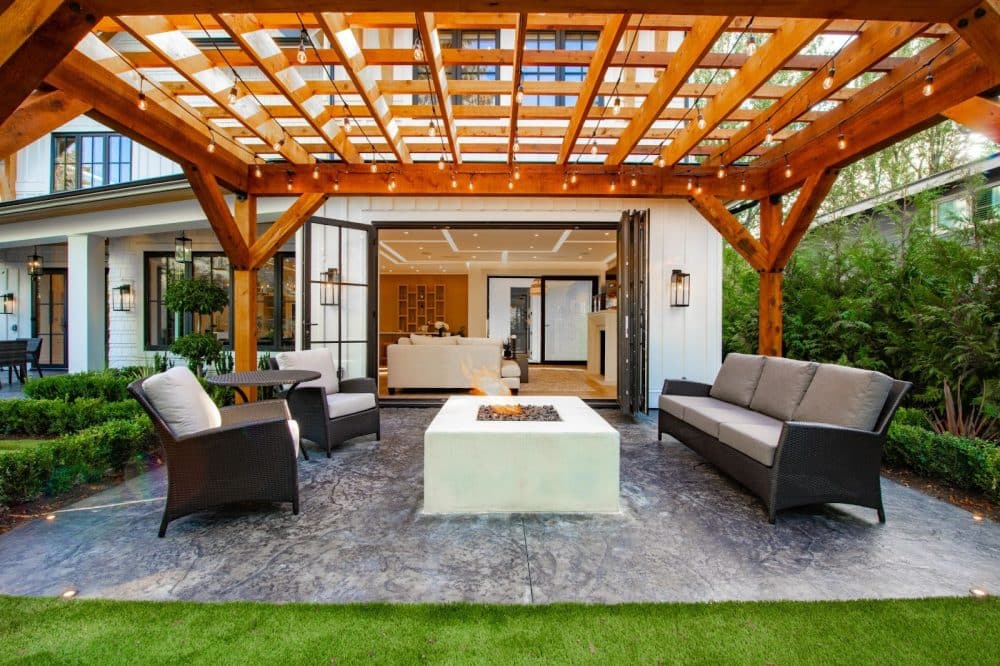 Maryland has over 4,000 miles of coastline, making it both scenic and hazardous. Your home could be exposed to flooding, storms, or fires at any time of year.
Your home insurance policy should be rigorous enough to stand up to these hazards if your house doesn't make it through unscathed.
However, insurance policies must abide by the requirements of coverage by law. Knowing what that means helps you check your plan to ensure you're properly and adequately covered.
Still, the most comprehensive policies feature inclusions and exclusions.
The typical policy will cover your home for the replacement cost of covered losses, like:
Dwelling coverage — Anything that makes up the structure of your home or is attached to it (walls, roof, porch, etc.)
Detached structural coverage —Damaged property like sheds or fences
Personal property coverage —Any contents in the home that are damaged, including furniture, electronics, and clothing. Valuable items, such as art and jewelry, have a coverage limit, but a "rider" can be added to cover the full value of each item.
Personal liability coverage —If someone is injured on your property, which will also include medical payment expenses
Some policies also cover "loss of use." The insurance will cover your outside living expenses if you can't stay in your home while it's being fixed or rebuilt.
Read The Fine Print
Every insurer may include conditions and exclusions you should know about before accepting a policy.
They must abide by Maryland's insurance regulations. But it's up to you to read your policy and ensure it covers everything you want protection from.
For example, if you like one particular policy, but it doesn't include flooding, you can add a rider that covers flooding. This extra protection will cost you a few extra dollars a month.
When your home is in a flood zone or a geographically-perilous climate, it could be worth the higher homeowners insurance rates for the peace of mind that comes with the rider.
---
Best Home Insurance Companies In Maryland
Which homeowners insurance policy is right for you as freelance crossfit coach, freelance piano teacher, or freelance data analyst?
The answer depends on various factors, such as:
Where you live
What kind of dwelling you own
How much coverage you want in your plan
Keep in mind that insurance rates in one city are going to be different than in another.
You won't see much difference if you've recently relocated from Baltimore to Columbia. But if your new home is on the coast, your insurance costs will probably be much higher due to the flood potential.
When you're shopping for a homeowners insurance policy, try to strike a balance between thorough coverage and affordability.
The national average for a $250,000 dwelling is $1,383 per year. Use that number to determine whether the policy you're considering is a good deal, too much coverage, or maybe too good of a deal.
Watch out for those cheap policies. They could mean the insurer isn't reputable, or your policy lacks some essential coverage.
Here, we'll list the best homeowners insurance companies in Maryland by category to guide you.

Subscribe To SelfGood
Get up to date perks and Gigworker news. Easy. Simply. SelfGood. Subscribe.
The Most Affordable Option
Across the country, the most affordable homeowners insurance is USAA.
The catch?
You must be eligible to obtain a policy.
USAA (United Services Automobile Association) only covers individuals and families with active, retired, and separated veterans. Vets must have been discharged with an "Honorable" or "General Under Honorable Conditions" label.
If you qualify, USAA is your best bet. It's affordable, and the home insurance coverage is top-notch.
However, if you don't, State Farm is the next least expensive homeowners insurance quote you're likely to see.
The Best Customer Satisfaction
A lesser-known insurer is AmFam. You might not be familiar with this company, and that's a good sign.
They prize personal touch and convenience over advertising, giving you control over things like online quotes or in-person insurance agents.
Personalization comes at a price, though.
Insurance premiums with AmFam are higher than the average homeowners insurance coverage in Maryland.
But if you don't mind paying a little extra for enhanced customer satisfaction, AmFam may be for you.
The One With the Most Coverage Types
If you have a high-dollar home or valuable but unusual personal belongings, it can be hard to find a policy that covers them accurately.
In Maryland, Chubb is your solution.
Chubb's average rates are more expensive than other insurers. But they offer standard and extra protection that other companies don't include.
Chubb has you covered if you need add-ons like lock replacements or tree removals.

---
How You Can Get Discounts On Your Insurance
The typical way to lower your homeowners insurance coverage premiums is to reduce your coverage limits.
When it comes to your home and property protection, this should be a last resort. Look into other discounts available through that insurer.
If you don't ask, they may not offer, but they could allow reduced rates for things like:
No insurance claims history
Good credit score
Military
AAA membership
Before you start chopping pieces out of your policy or lowering coverage amounts to find the cheapest homeowners insurance, give these tips a shot.
Shop Around
You have a busy schedule and tons of to-dos on your list. Shopping around for insurance is near the bottom of things you're excited about doing, and we get it.
Yet, you will be paying for this policy for a long time. Going with the first one you see because it's easier can cost you thousands of dollars over the next few years or decades.
Invest some time into searching and comparing coverage and rates across multiple companies, and you'll be surprised at how much you can save.
With so many online quote generators, this is simple and fast.
But be aware that by putting your phone number and address into these quote generators, you will receive text and call solicitations from insurance agents.
Bundle Insurances
Some companies allow you to bundle homeowners insurance with your auto and life insurance policies, for instance.
If you need multiple policies anyway, it can be easier and cheaper overall to go through one insurer. Often, the company will discount your policies for each one you add on as a reward for your loyalty.
Allstate and GEICO are two of the most popular bundling companies in Maryland.

---
Supplements For Maryland Homeowners Insurance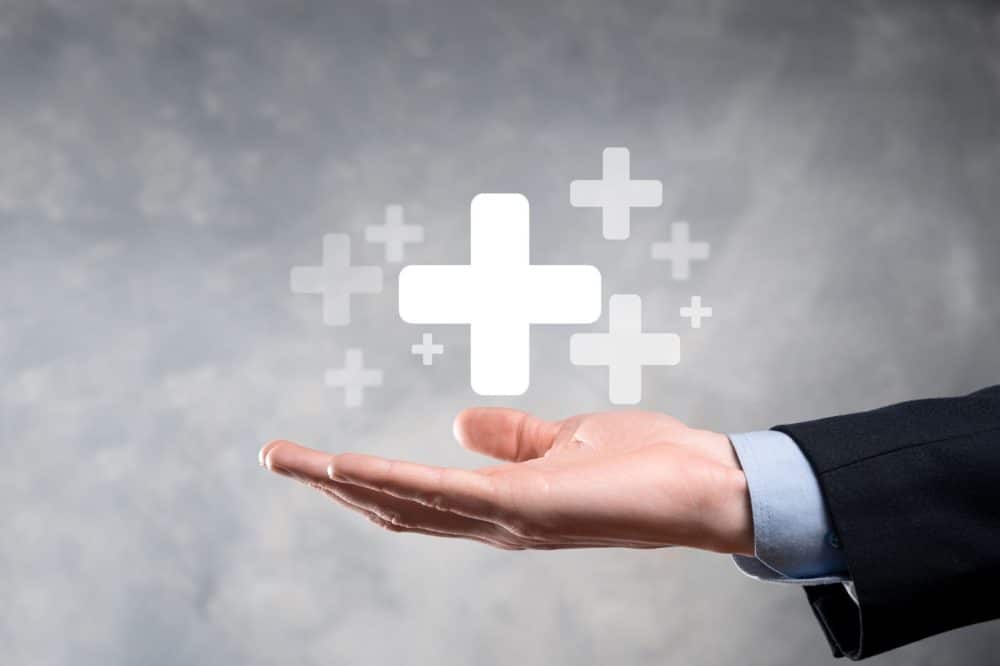 If your insurer isn't providing enough coverage or is missing a key aspect that they don't carry, you can invest in a supplement to round out your protection.
Two of Maryland's most popular supplemental policies are sewer/water backup coverage and flood insurance.
Sewer/Water Backup Insurance
Backup insurance takes care of sewer or water damage when a:
Sewer line clogs
Drain backs up
Sump pump fails
If mold damage occurs after this backup, the insurance takes care of that, too.
Deductibles for this coverage are usually separate from your standard policy.
Flood Insurance
Some insurers provide a rider that gives you flood insurance alongside your homeowner's policy.
However, many residents in Maryland go through the National Flood Insurance Program (NFIP).
Flood insurance policies through NFIP are regulated by the federal government, like FEMA. You can buy your policy through the federal NFIP program or via private companies. It's available for homes in listed communities.
Other Dwelling Coverage Options
Do you have any structures on your property that aren't attached to your house?
This could be something like a:
Shed
Detached garage
Gazebo
Boathouse
These are classified as "other structures" and may not be covered in your standard homeowners insurance policy.
You can take out supplemental coverage to include these dwellings as an add-on to your plan or a separate policy.

---
Alternatives To Homeowners Insurance
Maybe you don't have a mortgage, but you still want your home protected.
Or perhaps you're looking for strategic ways to save money and cover your assets.
Alternatives to the typical insurance route can boost your peace of mind without emptying your wallet.
Warranties
Start by ensuring every major structure or renovation you make to your home has a warranty.
Look for warranties when you get a new roof, buy an appliance, or remodel a room. Do this for anything you spend money on and don't want to have to pay for again if something happens.
FAIR
If you're having trouble finding insurance because you're on coastal property, a FAIR plan can help.
FAIR is the government's solution to alternative insurance in high-risk areas. This policy gives basic coverage to homes in areas insurers don't want to cover because of their particularly dangerous location.
Rainy Day Fund
The next best way to handle any kind of damage — whether it's your home, health, or other financial need — is to put money into your savings regularly.
Saving for a "rainy day" takes on a whole new meaning when you're paying for flood damage from a storm!
Instead of paying for an insurance policy that your lender doesn't require, you could put the cash you would have spent on a premium into your savings account. When you'd normally file a claim with your insurer, you dip into your savings.
Alliance Of Gig Workers Membership Through Selfgood
Selfgood is the platform for self-employed business owners and freelancers, such as a freelance mechanic, freelance electrician, or freelance chef.
An Alliance of Gig Workers membership, powered by Selfgood, gives you access to discounts and savings on various goods and services.
The money you save with your account can go into your savings, gaining interest and waiting to help you with potential home repairs.
Read more: What Is The Alliance Of Gig Workers? 9 Reasons You Want To Know
---
Conclusion
Investing in a homeowners insurance policy in Maryland is a smart financial move, even if you're not required to have one legally.
Shop around for the best coverage at the rates you're comfortable with, and use Selfgood to save at the same time.
Read more: Selfgood's Finance & Legal Benefits