Electricians need insurance. This job comes with inherent dangers, so you need to take steps to protect yourself when working on your own.
If something ever happens to you or your project while you're working, you want to make sure you're covered.
That's why it's important to obtain business insurance as a freelance electrician.
Looking for the right insurance policy can be overwhelming, and it may feel like there are too many options. Here is a guide to help you figure out what insurance you need as an electrician.
​​​​​

---
Why Do You Need Insurance as a Freelance Electrician?
Electricity is dangerous; it takes years to become a certified freelance electrician because of that.
Not only do you need a license to work as an electrician, but you also need to have many years of experience under your belt before you can be self-employed.
With all the risks that come with electrician work, it's in your best interest to obtain business insurance for your company. This way, if anything ever happens on the job, you know that you and your business will be okay.
In the case of an accident, you don't want to have to come up with the money to pay for it from your pocket. This is why having business insurance is essential to being a self-employed electrician.
Insurance policies exist to help you cover any accidents or issues that may happen on the job and protect your business.
Not sure where to start? Head to Selfgood and get immediate access to resources like
financial and legal services
that protect you and your business.
---
The Risks That Come With Being an Electrician
Electrical burns are the most common at-work injury among electricians. Working with simple projects can feel easy, but there is still the risk of getting shocked.
You can even injure yourself by working on ceiling lights and dealing with ladders. There are also fire hazards that come with working with electricity. If you aren't careful, fires can start in your workplace.
Overall, being an electrician comes with inherent risks not only to your client's project but to yourself. Anytime you're doing electrical work, there's a risk of hurting yourself or damaging the property.
---
Electrician Insurance Protects You and Your Business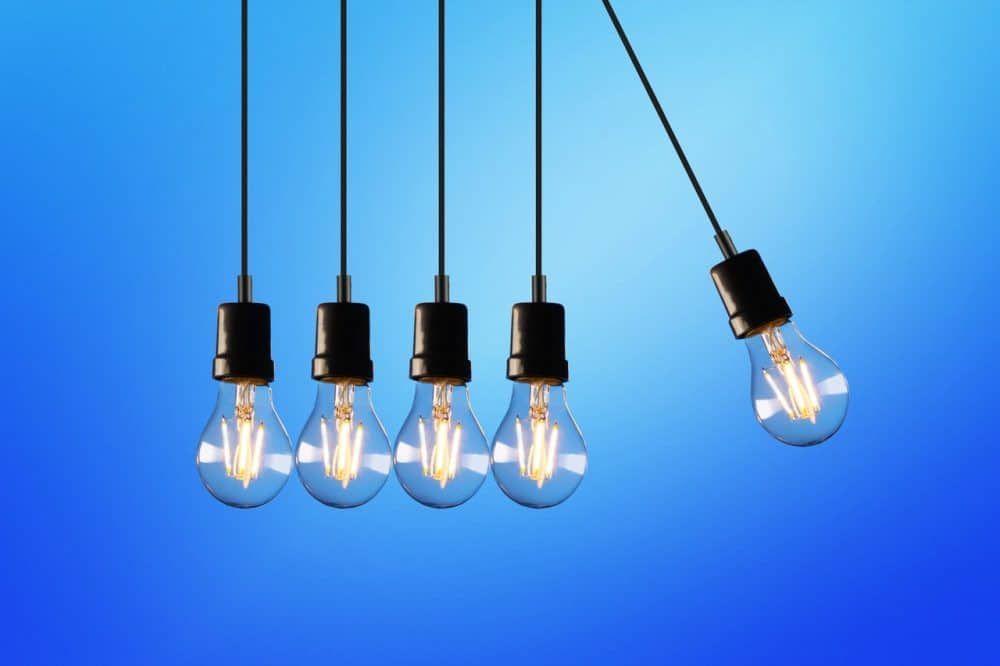 As a freelancer or independent contractor, you must protect yourself and your business.
Your business is your livelihood, so you want to do everything you can to make sure it thrives. You can do this by getting a business insurance policy to cover all your needs.
Electrician's insurance can help with many situations which may happen on the job.
For example, you may be working on a job that you think is going well. However, the client becomes upset about something small, starts arguing with you, and refuses to pay for your services.
When you have business insurance, you can then take legal action without worrying about the costs.
Business insurance will also cover:
Cost of your equipment
Any office space you may have for your business
The different vehicles you may need to get from job to job
When you own a small business, your space and equipment may be all you have to complete your day-to-day work.
So it's essential to make sure you do your due diligence to protect your business and livelihood.
---
What Kind of Insurance Do You Need as an Independent Electrician?
The following are some types of insurance you should consider as a freelancer:
Business Insurance
Business insurance is simply an insurance plan that protects your business from financial losses.
Every small business should get general business insurance. General business insurance will help cover your business's financial assets if something goes wrong.
Obtaining business insurance is the bare minimum of policies you can get as an electrician. When you work in riskier fields, including as an electrician, it's best to get more insurance that specifically covers those risks.
General Liability Insurance
Besides business insurance, you need to obtain general liability insurance as an electrician. General liability insurance protects you from any unexpected third-party events that may occur on a job site.
These types of events include:
Injuries on the job
Potential property damage that may happen on a project
Other general accidents that may occur
Professional liability insurance can also cover you in the event of any legal costs that may occur when working with clients. You never know when an accident will happen when you have an electrical business — general liability coverage will help you cover those costs if they ever happen.
You may also find more specialized policies like electrician liability insurance that will cover many of your general liability needs.
Commercial Property Insurance
Working as an electrician isn't easy and running your own business isn't always cheap — especially if you have employees and buy your equipment.
Commercial property insurance will cover the cost of your equipment if it becomes damaged on the job.
Most people that work in construction or contracting know that equipment is expensive. But you need it to do your job and do it well.
Commercial property insurance policies will cover your equipment, as well as any property you have for your business, like vehicles and tools.
If you have a garage where you keep all your equipment, commercial property insurance will cover that. This policy protects your business if your equipment gets damaged on your commercial property. It will also protect you from instances of vandalism.
You can't do your job if you don't have the right equipment, so make sure that it's covered as well.
Subscribe To SelfGood
Get up to date perks and Gigworker news. Easy. Simply. SelfGood. Subscribe.
---
Other Types of Insurance Self-Employed Electricians Should Consider
As a self-employed electrician, you may have started your company on your own. But as you grow, you will probably hire your employees or subcontractors when you need extra hands-on large projects.
Some states may also have insurance requirements that you need to look into when getting your insurance policy.
Worker's Compensation Insurance
When you start working with other people on projects, you must get worker's compensation insurance. Worker's compensation is what an employee will use if they get injured on the job.
It covers everything from medical costs to lost wages due to work-related injuries. Getting worker's compensation insurance helps cover those costs, rather than paying your employees' medical bills out-of-pocket.
While it's ideal to avoid bodily injury, you never know when it may occur on the job site. So it's necessary to obtain worker's compensation insurance to protect you and your employees.
Commercial Auto Insurance
Whether you have one vehicle to get you from project to project or a whole fleet of trucks for your team, you're going to need commercial auto insurance.
Commercial auto insurance will cover you and your employees in the instance of a car-related accident. Even if you use your vehicle for work, you can get it insured as a commercial vehicle.
Equipment Insurance
If you don't have a designated location for your business, then you will want to invest in an insurance policy for your tools and equipment.
This is also known as contractor's tools and equipment insurance. It's a type of insurance that will help if your equipment is damaged, stolen, or even lost.
The cost of tools and equipment adds up quickly, so it's a good idea to have them insured, so you don't have to pay huge prices to replace your equipment. Since electrician tools are expensive, they may get stolen as well.
Having an equipment insurance policy will help you get new tools in case anything is ever damaged or stolen.
---
What to Look for in Electrician's Insurance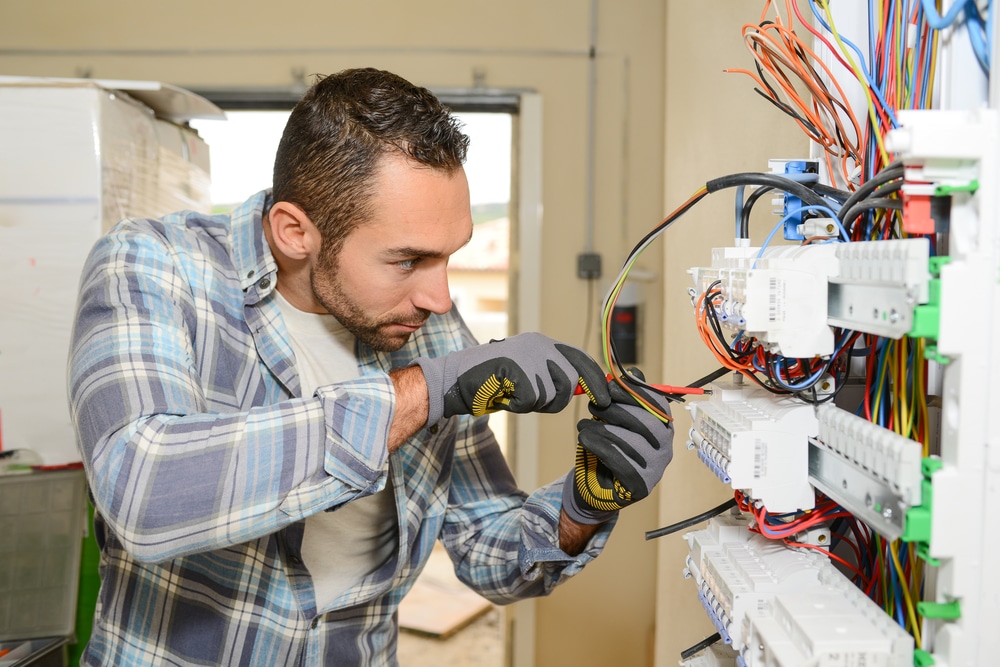 When you look for insurance as an electrician, you want to make sure that you find a policy that covers all your risks and liabilities.
This includes covering any potential damage or injury that comes with the job and that may cause costly business interruptions.
When you evaluate your risks, some things to keep in mind are:
How big your business is
Number of employees you have
How much equipment do you need
The types of jobs you are doing
Many providers and insurance agencies will create bundles branded as Electrical Contractor Insurance. These can be good options, but check that they have everything you need.
And sometimes, these policies may have too many add ons. It's all about finding a balance between what you need covered and not paying too much.
A business owner's policy (BOP) is a great place to start with insurance as a self-employed electrician. Business owners' policies are a combination of a general liability insurance policy and commercial property insurance.
Shop Around for Insurance Quotes
It's never a good idea to go with your first option when looking at different insurance policies for your business.
There are many different insurance quotes out there, and you want to make sure you do your research to get the best deal for your business.
The good news is:
Most insurance agencies will offer you a free quote. So you can easily compare and contrast electrician insurance policies.
Be sure to take the time to do some research and chat with different insurance providers.
You also want to n sure that you and your insurance agent are on the same page. Some insurance companies may not have everything you need in their umbrella insurance premiums.
You should also look out for insurance companies that will grow with your business. Some providers may have policy limits that just don't work for you.
Look for Additional Benefits
When you're looking for insurance, you should also be on the lookout for benefits for yourself. When you run your own business, you must take care of yourself too. You can't run your business if you are sick or injured.
This is why you should look into some of the great benefits packages offered by Selfgood. These are specifically designed for freelancers and small business owners.
While this isn't necessarily insurance, it's crucial to protect your health to have a great career as a self-employed electrician.
---
How Much Does Electrician Insurance Cost?
Your insurance costs will vary depending on the needs of your business. Look at your business and consider the size, where you're located, and how much risk coverage you need before choosing an insurance policy.
In the case of an electrician, you run many risks with your business, so some of your rates may end up being on the higher side.
It's better to overestimate a little bit for those worst-case scenarios.
If you work alone vs. owning an electrician business with ten workers, you'll want flexible insurance policies that fit your needs and budgets.
Average Insurance Costs for Electricians
As a self-employed electrician, the average costs of insurance fall between $50 to $500 a month.
The cheapest option is to get the bare minimum general liability insurance. The higher-end includes extra costs like commercial auto insurance and equipment insurance policies.
You can also find bundles and other business insurance packages to keep your monthly costs down.
Even if it is an extra cost to your business, it is essential to make sure that you protect your business and choose the right coverage options for you.
---
Conclusion
Being an electrician is a job that comes with risks and dangers.
While you are a highly skilled worker, you want to make sure that you protect yourself and your business. That's why it's crucial to find a good business insurance policy as an electrician.
Be sure to only pay for what you need plus a little buffer for those "what if" moments.
Join Selfgood today to enjoy health and wellness, legal and financial, and everyday benefits designed for self-employed workers like you.
Our Products
Everything you need in one place
Health Insurance
Customized insurance designed to meet your needs
Check Our Prices
Supplemental Health Insurance
Customized insurance designed to meet your needs
Check Our Prices

Life Insurance
Protecting the people you love
Check Our Prices