Driving in Alaska is an experience, unlike anything in the rest of the United States. Depending on the time of year, you could pass through rolling hills of green fields as you see massive white-capped mountains in the distance or navigate endless blankets of ice and snow. Most of Alaska's roads are two-lane asphalt. The paved highways easily fit standard-sized vehicles, but there aren't too many passing lanes due to the thin traffic. However, one way the "Last Frontier" state is like the rest of the country is in its automobile insurance requirements. If you're driving in Alaska, you need an active policy. It's the law.
Maybe you're new to driving in the state and have questions about what kind of insurance you need, or you're curious whether you're getting the best deal. Whatever the reason, you want to know more about Alaska's car insurance requirements, and this guide to all things related to Alaskan auto insurance will help.
​​​​​
---
What Does Alaska Require for Auto Insurance By Law? – Alaska Auto Insurance
You're already familiar with the fact that each state has its mandatory insurance requirements. Almost every state requires drivers to hold car insurance, with two exceptions: Virginia and New Hampshire. In those two states, drivers can opt to pay a fee that states their car is uninsured every time they register their vehicle, or they can prove financial responsibility for damages. Alaska goes further and includes insurance requirements and financial responsibility laws.
How Financial Responsibility and Insurance Requirements Work
In Alaska, you must have insurance and accept financial responsibility. If you're at fault in a crash, the Financial Responsibility laws require you to pay for all property damage and injuries you caused. If you don't make a financial settlement with the parties involved, the state will suspend your driving privilege for up to three years. When there's a civil court judgment against you, the DMV suspends your license until you pay for the damages in full, and you must carry an SR-22 (proof of financial responsibility) for the rest of your licensed life. It's a pretty hefty sentence you could have avoided if your insurance covered the damages.
Car Insurance Requirements and Suggestions
A car insurance policy that meets or exceeds the state's minimum guidelines ensures you comply with financial responsibility laws. In addition, your policy protects you when you're in a car accident and can help with legal defense, too.
Alaska's Mandatory Insurance law states that the driver or vehicle owner must carry liability insurance. The minimum amount for each section of the policy includes:
$25,000 for property damage liability coverage
$50,000 per person, up to $100,000 coverage per incident for bodily injury liability or death
Uninsured motorist bodily injury (or underinsured) is recommended at $50,000 per person and $100,000 per accident. Underinsured motorist property damage of $25,000 isn't a bad idea. However, neither of these categories are required, and the policyholder can reject them in writing. Personal injury protection (PIP) is another suggested car insurance coverage that protects you if you're injured in a collision. PIP isn't offered in Alaska. Instead, insurance providers allow you to take out medical payments insurance (MedPay) to cover the doctor's bills after an accident. This insurance is not required.
Statistics provided by the National Safety Council give us the heads up that the average collision with a severe but non-fatal injury costs about $100,000. If there's a fatality involved, that number goes up to $1.75 million. Non-serious injuries run anywhere from $23-$30,000. Property damage adds nearly $10,000 to the bodily injury costs of an accident. To avoid the financial responsibility of a crash, consider increasing your coverage to enough to handle these amounts.
Planning an Alaskan road trip? Check out these road trip tips!
---
Are There Other Types of Limitations or Required Auto Insurance in Alaska?
Alaska's distinctive geography and climate characteristics make trying to keep up with the laws tricky. For example, if you live in certain communities in the state, they don't require vehicle registration. So you don't have to carry insurance.* The exception to this rule is for any Alaska drivers who have received six points or more in violations over the past five years. In that case, you must carry liability insurance coverage.
*Note: If you've financed your vehicle, the lender can still require you to carry a policy with collision coverage to protect their investment.

Subscribe To SelfGood
Get up to date perks and Gigworker news. Easy. Simply. SelfGood. Subscribe.
---
Other Laws to Know About Alaska Auto Insurance
In addition to carrying at least the minimum coverage and agreeing to accept financial responsibility for damages, you might fall into one category requiring special licensing care.
Teen Drivers
In Alaska, teens can start driving as early as age 14. At that time, they're given an instruction permit, also called a learner's permit. This permit lasts at least six months, during which time the new driver must complete 40 hours of supervised driving, with ten of those hours taking place at night or in bad weather. Once the driver has met those requirements, they can take the written and road test for a provisional license. This license restricts them from carrying passengers under 21 and driving between 1 a.m. and 5 a.m. unless a driver over 21 is in the vehicle. The provisional license is lifted at age 18, and a regular driver's license is issued.
Young drivers must have insurance with a provisional license. You'll most likely add your teen to your existing insurance policy. Teens are considered high-risk drivers, so expect your insurance premiums to increase. When they become fully licensed, they can be added as a regular driver or obtain a separate policy.
Suspended or Revoked Licenses
If your license has been suspended or revoked, chances are you've been ordered to carry an SR-22 policy. This is a certificate of insurance that shows that you have the coverage required to drive. The insurance company must notify the DMV if your policy lapses, is canceled, or is terminated. This type of policy is required for three to twenty years from the offense, depending on the charges. It's more expensive than regular coverage because, after a DUI or failure to pay for damages, you've landed in the "higher risk."
---
Who is At Fault in an Accident in Alaska? Alaska Auto Insurance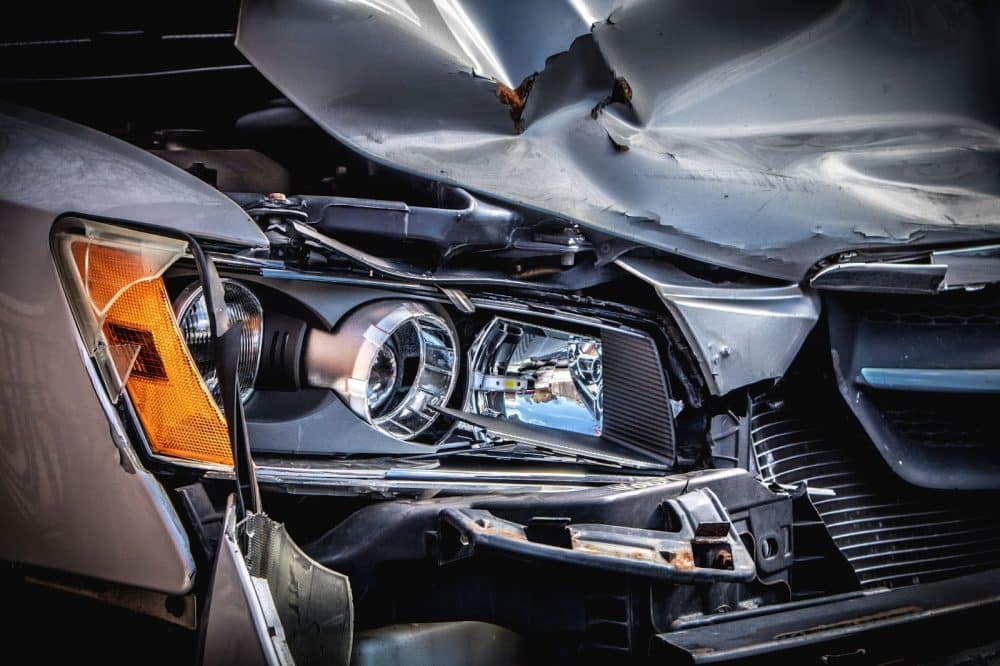 Regarding insurance responsibility for car accidents, every state is either "at fault" or "no-fault." This distinction is crucial for you as a driver, as it determines your liability in a crash, whether you caused it or not. Alaska is considered an "at fault" state. This status means that the person cited as at fault for the accident is responsible for all harm caused by their actions. Injuries, property damage, and other losses are their responsibility.
The at-fault driver's insurance should cover these expenses within the policy limits. From there, the financial responsibility laws state that anything not paid for by the auto carrier is the driver's fault.
How to Handle an Accident Claim in Alaska
The "at fault" designation often confuses an accident, as the other party assumes they're off the hook for expenses. However, if you're injured in a collision, you must still file a claim with your insurance. Your carrier may pay your medical and property claims, then go after the at-fault driver's insurance with a subrogation claim. Or, they will request that you file a third-party claim directly with the other driver's insurance.
Alongside these paths, you can also file a personal injury lawsuit against the driver. A civil court claim is necessary if you want compensation for damages outside the insurance's policy limits. In no-fault insurance states, your insurance covers your medical bills and other losses, no matter who caused the crash. This designation generally means car insurance rates in no-fault states are higher than in at-fault states.
Driving for Doordash? Check out how you should approach car insurance.
---
How Can I Find the Best Auto Policy? – Alaska Auto Insurance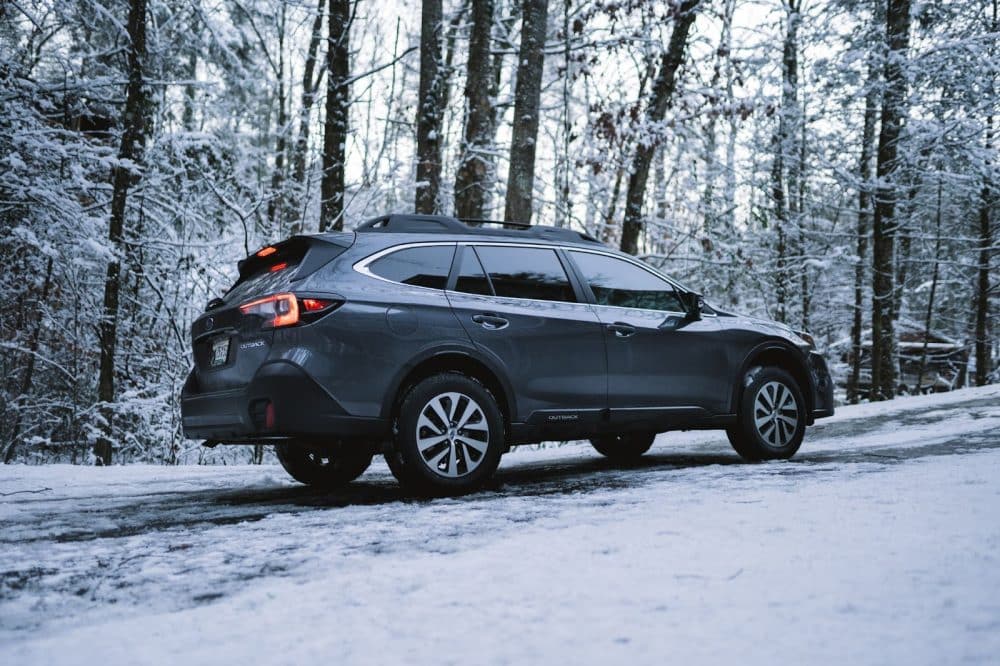 In the average household budget, transportation (including car insurance) is the second largest expense. Your monthly vehicle payment is pretty set in stone unless you can refinance, but there are various things you can do to save money as you search for car insurance policies.
What to Look For as You're Shopping Around
What's the most crucial factor to you in your insurance company? For some people, it's the monthly payment, but others focus on customer satisfaction or bundling opportunities. For the most part, you can't go wrong with the big names. They're usually strong in customer satisfaction but have higher average rates. To save money with auto insurance companies like State Farm and Allstate, try to pay for the entire six-month policy in one lump sum.
Other Ways to Get Discounts
Reducing coverage options or increasing your deductible is an easy way to lower your Alaska car insurance premiums. As discussed earlier, that's not the wisest option when driving in Alaska with the state's strict financial responsibility laws. Going with the cheapest car insurance isn't always the best choice. Check the company's financial strength on AM Best or Standard & Poor to ensure they can cover your claim if you're in an accident.
Searching for discounts is the best way to get full coverage at the lowest rates. For instance, bundling your homeowner's insurance with your car carrier saves a few monthly dollars, which adds up over time. GEICO and Progressive are popular bundling insurers. Your insurance rates reflect those positive qualities when you have a clean driving record and a good credit score. Your driving history relates to how insurers see your risk, and poor credit history also puts you in the "high risk" category.
If you've had changes in those two factors for the better recently, it's time to check into renewing your coverage and asking for lower rates. However, insurance carriers may cap how many discounts you can receive. So, even though you may see ten different discounts on their websites that could apply to you, the insurance company may stop you after a certain percentage of savings.  Where you drive makes a difference in your premiums, too. Bigger cities like Anchorage and Juneau have more accidents, and your average costs will be higher.
Save Money Elsewhere to Pay for Your Insurance
You've scoured the internet and your hometown for the best car insurance quotes, bundled, discounted, and stood on your head. Short of moving to a remote location or settling for lackluster coverage, you have the lowest rates you will get for now. It's time to start finding other ways to save money to help offset your premiums. You could get a side job, but you're already burning the candle as a self-employed business owner at both ends. So instead, head to Selfgood to see how a membership with the Alliance of Gig Workers, powered by Selfgood, can optimize your budget.
How Selfgood Saves You Money
Selfgood offers benefits that come in handy when you're freelancing or a small business owner. Save money on health insurance, lower your dentist or eye doctor costs, and get cheap legal aid with your Selfgood membership. Selfgood's community offers resources and support to help you grow your business. The benefits and discounts at your disposal are customizable to fit your needs. Use your membership to browse the marketplace and search for add-on benefits and insurance products. Whether you have a storefront or a digital job, the discounts and savings available will offset the cost of your other expenses, like auto insurance.
Interested in the Alliance of Gig Workers? Learn more about them!
---
Conclusion – Alaska Auto Insurance
Driving in Alaska is a guaranteed breathtaking voyage through the Last Frontier daily. However, this scenic vista comes with financial responsibilities, which Alaska takes seriously. You can relax and enjoy the ride (or drive) when you know you have the minimum or greater comprehensive coverage limits and strong driving history. But the annual premium for a policy with the best car insurance companies isn't cheap.
A membership with Selfgood allows you to save on other expenses when you need to pay for car insurance. Head to Selfgood's platform today to see how you can get the best rates on other goods and services.
Our Products
Everything you need in one place
Health Insurance
Customized insurance designed to meet your needs
Check Our Prices
Supplemental Health Insurance
Customized insurance designed to meet your needs
Check Our Prices

Life Insurance
Protecting the people you love
Check Our Prices