Working as a freelance accountant can be personally and financially rewarding. You get to choose your clients, set your rate, and work where and when you want to work.
Plus, if you already have the right accounting credentials, all you need is a laptop and an internet connection to start your own business.
However, thriving as a freelance accountant requires some solid business knowledge and dedication to building up your client base.
This blog post is aimed at anyone wanting an insight into what it takes to become a successful freelancer. Read on for top tips on launching your business and marketing yourself to stay ahead of the competition.

What Is a Freelance Accountant and What Do They Do?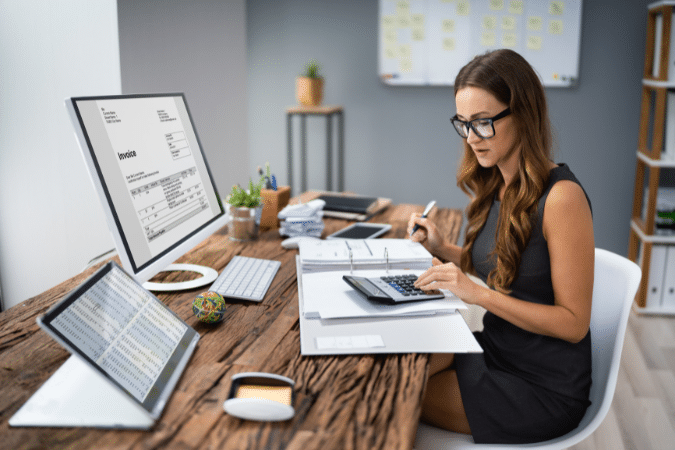 Freelance accountants are self-employed accountants who work on a contracted basis. They aren't full-time employees of a single accounting firm but rather independent contractors who work for several businesses.
Oftentimes, freelance accountants set their own hours and rates, which is the appeal for many people.
What Do Freelance Accountants Do?
Freelance accountants help small business owners save time by managing the financial side of their business. They may handle tasks such as:
Creating budgets
Preparing financial accounting statements
Analyzing cash flow
Managing financial data
Tracking business expenses
Advising on tax planning, such as filing tax returns and managing tax payments
Many accountants specialize in one specific area of finances, such as helping businesses to prepare for IRS audits. Some accountants even help business owners to plan for retirement by setting up savings plans or looking into different investment opportunities.


Qualifications Needed to Become a Freelance Accountant
As the gig economy grows, more and more accounting professionals are looking to go freelance. This is an excellent career path for those who are organized and driven.
But what qualifications are necessary to become a successful freelance accountant?
Let's explore the requirements below.
Education Requirements
Most prospective freelance accountants need at least a bachelor's degree in accounting or a related field, such as finance or economics. Becoming a freelancer with less than this level of education is possible, but a degree shows you have the specialized knowledge and skills required for the job.
Many states require that accountants hold professional certifications to practice. These certifications include Certified Public Accountant (CPA), Chartered Financial Analyst (CFA), and Certified Management Accountant (CMA). Therefore, researching your state's requirements before starting your freelance business is essential.
Additional Skills & Knowledge
In addition to having a college degree, there are specific skills and knowledge that will make you stand out as an accountant.
Firstly, experience with bookkeeping software such as QuickBooks and Xero is essential to manage client accounts efficiently and accurately.
Secondly, business acumen—the ability to think strategically about how businesses operate—is highly valued by clients as they look for ways to optimize their finances.
Lastly, problem-solving skills will be helpful when dealing with complex financial issues during tax season or when managing multiple client accounts simultaneously.
Soft Skills
No matter your profession, soft skills like communication, time management, organization, and problem-solving are essential to succeed in any workplace, including freelancing!
Communicating effectively with clients over email or phone is critical when providing sound advice on financial matters. Likewise, managing your time efficiently allows you to stay on top of client deadlines without sacrificing quality service.
Being organized helps keep track of projects and tasks, while problem-solving allows you to expect and address issues before they become problematic for your clients or yourself.
Becoming a successful freelancer requires more than just knowledge of accounting principles – it also requires additional skills such as bookkeeping software knowledge, business acumen, solid, and soft skills like communication, organization, and problem-solving.
Prospective freelancers should research the specific requirements for their state, such as certifications needed, before starting their practice. With dedication, knowledge, and hard work, anyone can be successful in this ever-growing field.


Steps to Becoming a Freelance Accountant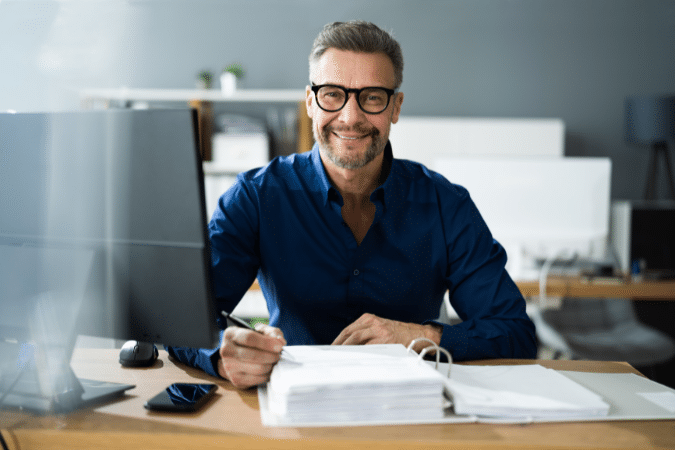 Are you looking for a new way to make money? Have you considered becoming a freelancer? If so, consider the accounting profession. Accounting can be a rewarding and lucrative career path. To get started, here are six steps to becoming a freelance accountant.
1. Understand the Basics of Accounting Principles and Regulations
Before you become an online accountant, you must understand the basics of accounting principles and regulations. This includes understanding how taxes, bookkeeping, and other financial aspects of accounting work.
You should also understand accounting laws, such as the Sarbanes-Oxley Act and the Generally Accepted Accounting Principles (GAAP). This knowledge will help you provide accurate and reliable services to your clients.
2. Get Certified in Your Field
Certification in your field is another crucial step in becoming a successful accountant. Depending on where you live, different certifications may be available for accountants.
For example, some states require accountants to pass an exam to practice professionally as a Certified Public Accountant (CPA). Gaining certification shows your commitment to excellence and shows potential clients you know about the profession.
3. Be Prepared to Work Hard and Market Yourself Well
The key to success as a freelance accountant is dedication and hard work. As with any self-employed career path, you must be prepared to put in the effort necessary to find clients, market yourself well online or through word of mouth, and deliver quality services consistently.
Also, good customer service skills will help you build strong relationships with clients who can recommend your services or refer to others needing an accountant's expertise.
4. Create an Impressive Portfolio Showcasing Your Skills
You must also create an impressive portfolio showcasing your skills as an accountant by providing examples of past projects or case studies detailing how you solved complex problems for other businesses or individuals. An impressive portfolio will help set you apart from other freelancers vying for the same opportunities as yourself.
5. Make Use of Online Platforms to Find Clients
Many online platforms allow freelancers to find clients looking for accounting services, such as Upwork, Fiverr, Freelancer Marketplace, Guru Network, PeoplePerHour, etc.
These platforms provide easy access to potential customers who need accounting support without paying expensive agency fees or worrying about marketing themselves on their website or social media channels—a significant benefit for starting-out freelancers!
6. Network and Connect with Other Freelance Accountants
Finally, it's time for networking! Networking with fellow freelance accountants is essential because it gives you access to potential customers, provides valuable insight into best practices for your business growth, and gives advice from those who have worked in this field longer than yourself!
Plus, connecting with like-minded professionals helps increase peer credibility, which could lead to more opportunities down the line too!
Becoming a successful freelance accountant requires hard work and dedication. If done right can be helpful financially and provide job satisfaction, knowing that every day brings something new!
With these six steps outlined above, anyone looking at getting started in this field should feel confident they have all they need – go forth & conquer!


How to Set Up Your Freelance Accounting Business?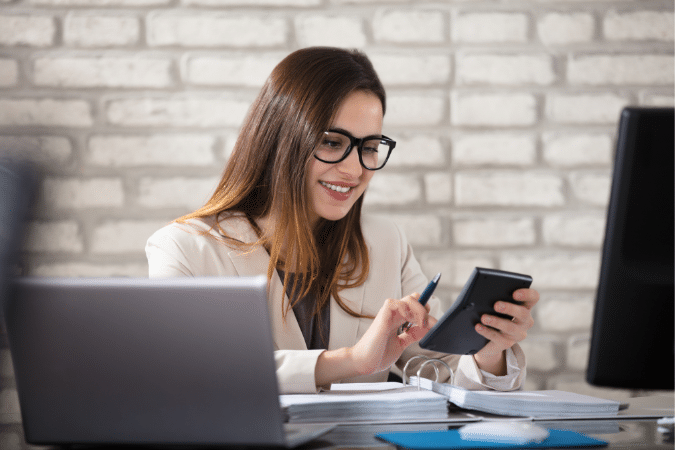 So you've become a freelance accountant? Congratulations! Becoming a freelancer can be a great way to make extra money and work on your terms. Before you can start taking on clients, there are a few steps you need to take to set up your business. So let's dive into setting up your freelance accounting business.
Getting the Necessary Licensing and Permits
The first step is getting the necessary licensing and permits for operating as a business. This will vary based on where you live. So it's best to familiarize yourself with your local regulations and requirements. Sometimes, this could include registering for a sales tax permit or getting an Employer Identification Number (EIN).
It's also important to note that you may need additional licenses if you plan to provide services that require specialized knowledge or certification, such as tax preparation or bookkeeping services.
Developing Your Accounting Services
Once you have the licenses and permits, it's time to develop your accounting services. First, consider what types of services you'll offer, how much they will cost, and which payment methods you'll accept from clients.
You must consider any additional costs associated with running a business—such as paying for software or hiring employees—and factor them into your pricing structure accordingly.
Marketing Your Services
Now that you're ready to take on clients, it's time to market your services. Start by contacting friends and family who may need help with their business needs or personal finances. You can also create an online presence through social media channels or paid ads targeting potential customers in your area.
Consider joining trade associations or industry-specific forums where potential customers are likely searching for service providers like yourself. These outlets can be great ways for people looking for accounting help to find out what services you provide and how they can contact you.
Setting up a freelance accounting business doesn't have to be complicated. All it takes is dedication and hard work! However, ensure that once everything is set up, you don't forget the most critical part—providing excellent service!
With the right combination of licensing & permits, quality services offered at reasonable prices, and effective marketing techniques—you will be well-positioned for success as a freelance accountant!


Benefits of Starting Your Own Freelance Accounting Business
Starting a freelance accounting business can be a great option if you are an accountant looking to become your boss. With the right skills and dedication, becoming a successful freelancer is achievable. Here are some of the benefits of starting your own freelance accounting business:
1. Flexibility and freedom:
One of the critical benefits of freelancing is its flexibility and freedom. You can work when you want, where you want, and how often you want. This allows you to maintain a healthy work/life balance and a good income.
2. Reduced overhead costs:
When working for yourself, there are no overheads or office rental fees to consider. This can save you a lot of money and help keep your profits high.
3. You are in control:
As an independent contractor, you can choose which clients to work with and what rates to charge. You also don't have to worry about dealing with office politics or bureaucracy that comes with working for someone else.
4. You are the boss:
When you work for yourself, you become your boss. This means you can set your hours and decide which projects to take on or reject and when to take vacation days.
5. Opportunities to grow:
As a freelancer, you can diversify your services and expand your client base as you grow. This allows you to boost your income as well as gain more experience.
If you have an entrepreneurial spirit and a desire to become self-employed, starting a freelance accounting business can be a great way to achieve financial freedom. With dedication and hard work, success is within reach. You can become a successful freelancer with the right skills and enjoy all these benefits.


Best Freelance Websites to Find Accounting Jobs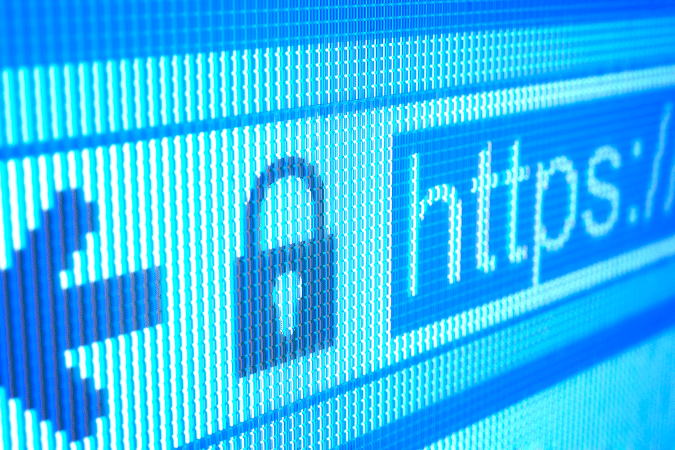 Are you an accountant looking to find freelance work? There are many websites out there that allow you to post your services and connect with clients who need your help. Let's explore some of the best freelance platforms for accounting jobs, helping you get the most out of your search. Let's dive in!
1. Upwork
Upwork is one of the most popular freelance marketplaces out there, providing a platform for freelancers to connect with clients. What makes Upwork special is its comprehensive vetting process. Each freelancer must pass tests and demonstrate their skills before being approved as a contractor.
This ensures that only experienced professionals make it onto the platform, making it easier for employers to find quality candidates. It also offers features like time tracking and payment processing, making it easier for both parties to manage their work together.
2. Fiverr
Fiverr is another excellent option for accounting professionals looking for freelance projects. It offers a wide range of services from logo design to bookkeeping and beyond, making it easy to find precisely what you're looking for regarding projects and clients.
One unique feature is the ability to offer customized services tailored to individual clients. This makes Fiverr stand out from other sites as it allows you to tailor your offerings better to meet the needs of potential employers.
3. FlexJobs
FlexJobs is an excellent resource if you're looking for part-time or full-time accounting jobs on a flexible schedule. With its database of thousands of remote positions in various industries, FlexJobs allows users to search through job listings by category and location.
Plus, many listings are tagged with "remote" or "flexible" options so users can quickly identify opportunities that fit their lifestyle needs.
4. Guru
Guru is another top choice for finding freelance accounting jobs online. Its database contains millions of job postings worldwide, covering almost every industry imaginable—including accounting!
Plus, Guru has an impressive array of tools that make managing projects easy—like invoicing and task tracking—allowing freelancers and employers to get more done with less stress.
5. Freelancer
Last but not least on our list is Freelancer—a global marketplace connecting freelancers with employers who need their services. With over 25 million registered users across 247 countries and regions worldwide, Freelancer makes finding suitable accounting gigs simple and fast thanks to its intuitive search bar and extensive categories list that allows users to narrow down results quickly and easily based on skill level, budget range, experience needed, etc.
Plus, its award system helps ensure quality by allowing employers to rate their satisfaction with completed tasks after payment.
6. Accountingfly
If you're looking for more specialized accounting jobs, then Accountingfly might be just what you need. This website focuses solely on accounting positions, making connecting with potential employers easier. In addition, you can search through hundreds of other listings by industry or location, allowing you to find exactly what you're looking for quickly and easily.
7. Glassdoor
Last is Glassdoor – another great online resource for finding accounting jobs. Glassdoor offers an extensive database of available positions and reviews from past employees so that job seekers can get an inside look at what it would be like working at each company before applying there.
Glassdoor also has helpful tips on resume writing, interviewing techniques, and salary negotiation advice – all valuable tools when it comes time to find your next position!
Finding freelance work as an accountant doesn't have to be too tricky—especially if you know where to look! With these websites at your disposal, we're sure that you'll be able to find plenty of great opportunities online, no matter what type of job you're looking for!
8. LinkedIn
LinkedIn is the go-to social media platform for business networking. If you're looking to connect with people who own businesses and might need your services, this is the place.
There's a great list of LinkedIn tips for accountants here, which will help you to market yourself better on this platform.


Tips to Become a Freelance Accountant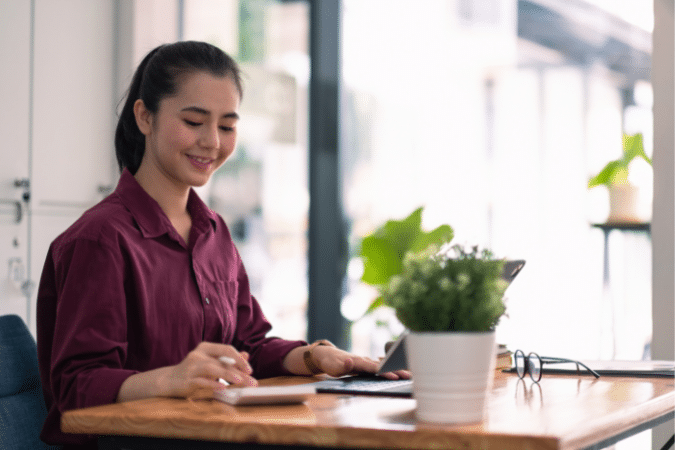 Becoming a freelance accountant comes with its fair share of risks and rewards. On the one hand, you can work when and where you want and choose who you work with. But conversely, working at a firm or corporation doesn't have the same benefits and stability.
Nevertheless, if you're willing to put in the hard work and dedication, there are plenty of opportunities for successful freelance accountants. So what does it take? Here are seven tips to help you start on the path to success as a freelance accountant.
1. Get organized
Successful freelancers know how important organization is. This means having an organized workspace, filing system, list of contacts, and calendar of upcoming deadlines so that everything is in one place and easy to find when needed. This can be done through physical filing cabinets or digital options like Google Drive or Dropbox.
2. Networking is key
As a freelancer, building relationships in your industry is essential so that people know about your services and are more likely to hire you for future projects or recommend you to others needing an accountant.
Join industry organizations like professional accounting associations or attend conferences or workshops on accounting and finance topics—and don't forget social media! Networking online has become increasingly popular over the years and can be an invaluable tool in finding new clients and staying connected with old ones.
3. Manage client expectations upfront
It's essential to set clear expectations with clients from the start so that everyone is on the same page regarding project scope, timeline, cost estimates, payment terms, etc., all before any work begins on a project.
This will help prevent future issues due to miscommunication between both parties involved in the project(s). Make sure all agreements are put into writing via contracts so that both parties can refer back if necessary throughout their working relationship together.
4. Keep track of finances carefully
As a freelancer, you must track your monthly income and expenses. So you'll know exactly what money is coming in and going out for each job, client, and project. It will ultimately help ensure accurate tax filings at year-end, another reason freelancers must stay organized!).
Additionally, if possible, try setting aside money each month into separate accounts designated solely for taxes. This will make tax time much less stressful when all those forms must be completed!
5. Start small & build gradually
Don't expect overnight success – it typically takes time (and lots of hard work) before big projects start rolling in! Instead, focus on creating small by taking on smaller projects first until your name makes its way around town (or online). Then, once word spreads about your services, more significant projects should follow suit soon!
6. Take advantage of technology
Technology has advanced tremendously over recent years–use this advantage by utilizing the various tools & programs available today, which can make life easier for any freelancer! For example, accounting software like QuickBooks Online allows users to keep track of income/expenses + send invoices electronically + accept payments online. This makes life much easier than having multiple spreadsheets for different categories!
7. Prioritize self-care
Last but not least – remember not to forget about yourself during busy times! Freelancing can often become overwhelming, especially when juggling multiple projects simultaneously.
However, it's also essential for your mental health and overall productivity levels. Hence, prioritizing self-care should always come first, no matter how busy things get! Whether taking regular breaks throughout the day or exercising regularly, remember burnouts are real – listen & take care of yourself always!
Freelancing as an accountant requires dedication and hard work. It can be highly rewarding once mastered successfully! With these seven tips as a guide – aspiring freelance accountants should now have some helpful insight into how they can be successful at what they do best + create long-lasting relationships with their clients along the way too!

Final Thoughts on Becoming a Freelance Accountant
Starting a freelance accounting business is a good career choice and provides security. However, you can create a successful business with the right qualifications, dedication, and preparation.
We've taken a comprehensive look at what it takes to become a successful freelancer, covering everything from capabilities to setting up your business and finding those all-important jobs.
Hopefully, this guide has given you the insight you need if you are considering a career in freelance accounting. Invest time in researching this field and prepare yourself thoroughly with our tips. Then set some achievable goals you can work towards.
Now that you have the information necessary to start as a freelance accountant, why not take the next step? Take the plunge and embark on this exciting journey! And remember: if you're still unsure of anything or need more advice and information, read our other blogs for further expert knowledge.