Etsy has become a platform for entrepreneurs to share their ideas and for customers to find unique products. Etsy shops offer a variety of items, from handmade jewelry and clothing to vintage furniture, art prints, and more. Sellers can create a shop with minimal costs through the online marketplace. Etsy sellers can develop customer relationships by showcasing their creativity through their Etsy shop. By leveraging Etsy interfaces, sellers can access markets that would otherwise be difficult to reach. Etsy is an invaluable resource for those looking for personalized products and items at affordable prices.
---
Introduction to Etsy product packaging
If you're looking to boost the e-commerce business of your Etsy store, product packaging is an essential element you don't want to overlook. Going with a go-to packaging supply can make all the difference in making a positive impression on your customers. Instead of using those bulky cardboard boxes, getting creative with packaging your items shows you care about each item and customer. Doing something as simple as adding tissue paper or colorful twine can create an effortless yet memorable unboxing experience that will keep your customers returning for more.
---
Benefits of Etsy Product Packaging Ideas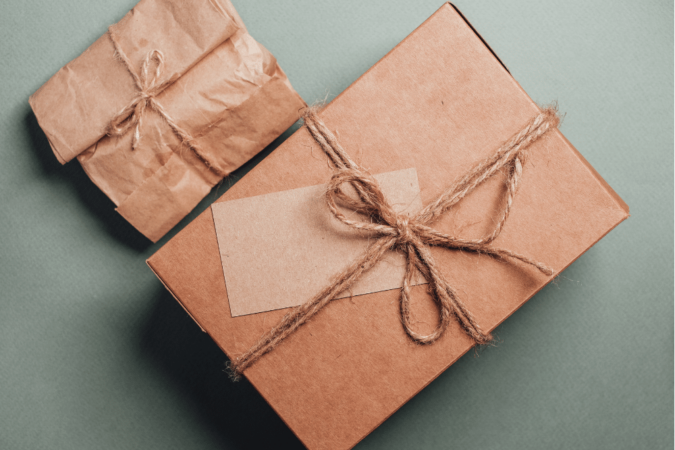 A personal touch to the transaction is one of the reasons why Etsy packaging ideas are becoming increasingly popular. Etsy sellers can put forth their creativity and create some genuinely unique and cute packaging ideas to give their customers as much surprise as possible while avoiding bulky cardboard boxes. Etsy packing ideas are not only kinder to the environment but also give buyers a chance to be part of the experience each time an item is shipped. This leaves customers feeling special and likely encourages them to return shortly!
Let's dive in to see more benefits of creative packaging ideas!
1. Increased profitability:
Packaging ideas can increase sales and profits, as a well-designed package communicates value and encourages customers to purchase the product more often.
2. Improved customer experience:
A great packaging design can boost customer engagement with your brand, creating memorable experiences that drive loyalty and repeat business.
3. Easier product identification:
A good packaging design makes it easier for customers to identify your products on-shelf and online, improving the overall shopping experience.
4. Greater visual appeal:
An attractive package gives a product an instant edge in the marketplace, helping draw attention and create buzz around your brand.
5. Increased shelf presence: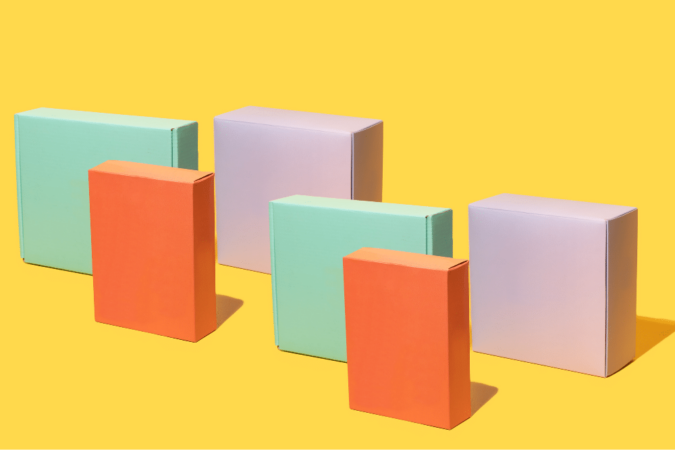 A well-designed package stands out on the shelf and encourages shoppers to pick it up, increasing its chances of being purchased.
6. Increased customer loyalty:
Packaging ideas can create a unique identity for your product or brand, which helps build customer loyalty.
7. Improved sustainability:
Sustainable and eco-friendly packaging is becoming increasingly important and can help your business stand out in the marketplace.
8. Greater protection:
A good package protects the product during shipping and handling, ensuring it arrives in perfect condition at its destination.
9. Cost savings:
They can purchase wholesale packaging supplies in bulk for more significant discounts, leading to cost savings.
10. Enhanced marketing:
Packaging can communicate key messages about your brand and product, helping build a powerful connection with customers.
11. Professional look:
A great packaging design gives products a professional and polished look, increasing their perceived value and enticing shoppers.
12. Faster delivery times:
Good packaging techniques help ensure securely stored products in appropriate containers for shipping and handling, leading to shorter delivery times.
13. Improved customer satisfaction:
An eye-catching package makes customers feel special, increasing the chances of them being satisfied with their purchase and returning in the future.
14. More efficient packaging:
Innovative packaging ideas can help reduce environmental impact while improving product safety and reducing waste through more intelligent use of materials.
15. Improved brand awareness:
Packaging ideas can create a powerful identity for your business, helping it stand out and develop strong customer relationships.
Packaging is a critical component of any successful product launch or marketing campaign. Investing in creative packaging ideas will enhance customer satisfaction and lead to improved profits and greater sustainability in the long run. By applying these 15 benefits of packaging design, you can maximize your return on investment and build an effective product strategy that resonates with customers.
---
Types of Packaging to Consider for Etsy Packaging ideas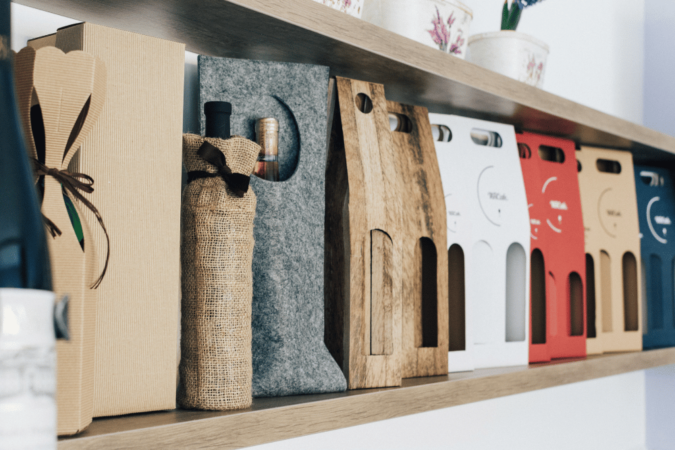 Etsy products can be tricky to package and ship, with a range of unique items from handmade jewelry to vintage treasures. Therefore, Etsy sellers should consider a range of Etsy packaging ideas that keep their products secure and delight customers. To do this, it may be necessary to look beyond the standard bulky cardboard box or generic mailer. Instead, consider selecting fun and colorful mailer designs or getting creative with boxes decorated in cheerful one-of-a-kind artwork — Etsy shoppers appreciate cute packaging ideas!
The best Etsy packaging is protective and memorable — bonus points if recycled, repurposed, or eco-friendly. By contemplating Etsy packaging ideas, sellers can perfect their shipping process and provide an outstanding customer experience.
---
10 Types of Packaging to Consider for Etsy products
1. Corrugated Boxes
Corrugated boxes are a popular and affordable option for shipping Etsy products. They provide excellent protection from moisture, dust, and other environmental factors, making them suitable for any item that requires secure shipping.
2. Bubble Mailers
Bubble mailers are lightweight and an economical choice for packaging small items. In addition, these padded envelopes boast superior cushioning and tear resistance, making them ideal for sending fragile goods safely through the mail.
3. Poly Bags
Poly bags are a great way to ship more oversized items, such as clothing or fabric while keeping costs low. These plastic pouches can also be used to store materials safely until they're ready to be shipped.
4. Foam-In-Place Packaging
Foam-in-place packaging is a custom solution for protecting delicate products such as electronics and jewelry. This type of packaging uses foam pellets that expand to fill the gaps in your product, creating a perfect fit that shields items from damage during shipping.
5. Kraft Bubble Mailers
Kraft bubble mailers are sustainable and cost-effective for shipping soft goods like clothing or knitted accessories. The sturdy material they're made of provides excellent protection against moisture and dust too!
6. Tissue Paper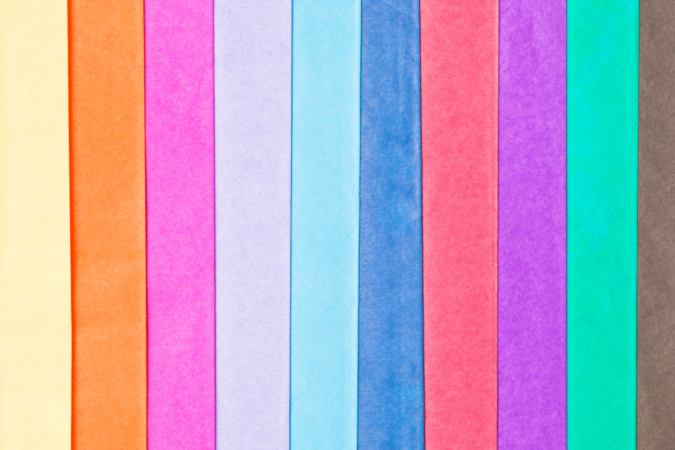 Tissue paper is an elegant way to add a touch of professionalism and luxury to any package you ship out. It's an affordable way to add a personal touch and tell customers you care about your products' quality.
7. Corrugated Cardboard Mailers
Corrugated cardboard mailers are the perfect solution for shipping smaller items such as jewelry, books, or art prints. These rigid boxes offer excellent puncture protection and provide a clean, professional look for your packages.
8. Brown Paper Bags
Brown paper bags are an economical option for packaging lightweight goods like fabric or clothing accessories. They provide a classic, vintage-inspired look that will make customers feel special when they open their packages!
9. Kraft Stand-Up Pouches
Kraft stand-up pouches are a great way to ship products securely and protect them from moisture. These pouches are lightweight and have a resealable zipper that provides extra durability for your packages.
10. Rigid Mailers
Rigid mailers offer superior protection for shipping items such as books or framed artwork. They're made from rigid, durable material that absorbs shock during transit while keeping contents safe and secure.
These ten types of packaging can help you find the perfect solution for safely sending out your Etsy products! Whether you need something lightweight, robust, sustainable, or cost-effective, there's an option here to fit any product type or budget. With so many options available, you'll find the best solution for your business.
Finally, it's important to remember that customer satisfaction should be your top priority when choosing packaging materials. Make sure you pick something appropriate for your product, and it will ensure safe delivery! With these tips in mind, you'll soon have an efficient shipping process that will make customers happy.
---
How to Keep Costs Low While Maximizing Impact 
Regarding product packaging, Etsy sellers often struggle to find a cost-effective method that maximizes the impact of their products. Fortunately, there are several ways of doing so without breaking the bank.
One way to keep costs low when packaging Etsy products is to use recycled materials. Using recycled boxes and packing paper can help reduce costs while positively impacting the environment. In addition, many suppliers will offer discounts for orders placed in bulk, so it is worth looking into for those making regular shipments.
Economical packaging supplies such as bubble wrap and tissue paper can help keep costs low without sacrificing quality or impact. By investing in quality packing tape and labels, Etsy sellers can minimize the time spent on wrapping products, thus allowing them to focus their time and resources on other aspects of their business.
Finally, Etsy sellers should use technology to make product packaging more efficient and cost-effective. For example, utilizing digital tools like barcodes for tracking packages can save money by reducing manual labor costs associated with package labeling. Automating shipping notifications via email or text can also help Etsy sellers stay in touch with customers while eliminating the need to print and mail physical receipts.
By following these tips, Etsy sellers can ensure that they can keep costs low and maximize the impact of their product packaging without sacrificing quality or customer satisfaction. With a little effort, product packaging on Etsy doesn't have to be expensive or time-consuming — it can be both efficient and effective.
---
Strategies for Crafting an Unforgettable Unboxing Experience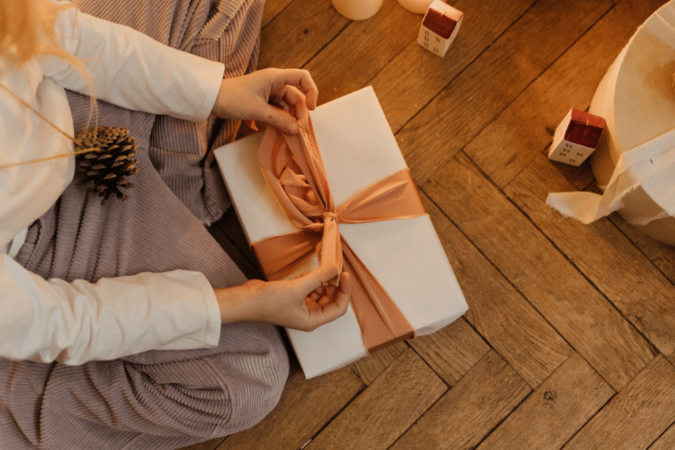 1. Make sure your packaging is high quality and well-designed.
This will make an excellent first impression on customers and set the tone for the rest of their experience.
2. Use creative packaging to stand out from the competition.
Think outside the box to create something unique that will capture your attention.
3. Pay attention to detail regarding packing materials and contents.
Someone should carefully think everything out, including how items are arranged within the box.
4. Take care to create a fun and memorable unboxing experience.
We can do this through thoughtful touches like handwritten notes or small gifts included inside.
5. Ensure your customer service team is prepared to handle any questions or issues related to the unboxing experience.
This will help ensure a positive experience for your customers.
6. Consider offering customizations or add-ons to make the unboxing even more special.
These could be personalized items, gift-wrapping services, etc.
7. Include instructions and guides on how to use the product correctly and effectively.
This is especially important for complex products that require some setup and assembly.
8. Follow up after shipping with a survey or direct feedback from customers about their unboxing experience.
This will help you understand what works well and where you can improve in the future.
9. Use social media to show off your packaging designs and highlight customer experiences with them online!
Sharing photos of unboxing moments is a great way to build hype and excitement around your products.
10. Stay up-to-date with trends in the industry and look for ways to incorporate them into your packaging designs.
This will help keep your brand relevant and attractive to customers.
By following these strategies, you can craft an unforgettable unboxing experience that will leave customers wanting more! With a bit of thoughtfulness and creativity, you can create something extraordinary.
---
Creative Ways to Add Visual Appeal and Enhance Your Brand's Image
You have many options for adding visual appeal and enhancing your brand's image on the packaging. From custom printing to unique shapes and textures, here are some creative ways to make your packaging stand out from the competition:
1. Use Bold Colors
Using bright colors can be an effective way of making your product stand out on the shelf. Choose eye-catching hues that work with your brand's message and help create a positive association with your product.
2. Use Unique Shapes
People remember products based on their shape as much as their color or label design. Therefore, consider using exciting figures for boxes, bottles, cans, or other packaging components to add another layer of distinction to your product.
3. Create Texture
Adding Texture to your packaging can also help it stand out and be remembered. Whether it's a raised label design or a unique container material, giving people something to touch will make your product more memorable.
4. Utilize Custom Printing
Don't be afraid to get creative with your printing techniques. Whether using a special ink, embossing your logo, or adding foil accents, custom printing can give your packaging a high-end look that will help it stand out.
5. Think Outside the Box
Literally! If you want your packaging to grab attention, think outside the traditional box. Whether it's creating a unique shape or using an unusual material, don't be afraid to experiment and get creative.
By thinking outside the box and using creative techniques, you can create packaging that stands out from the rest and helps strengthen your brand image. With some planning and ingenuity, your product will surely make an impression!
---
Frequently Asked Questions – Etsy product packaging.
Q: What are some creative packaging ideas for Etsy sellers?
A: Creative packaging ideas for Etsy sellers include using eco-friendly materials like recycled paper and cardboard, using unique or custom shapes and sizes to make your packages stand out, adding personalized notes or stickers to show appreciation, including small extras such as samples of other products in the shop, and presenting items visually appealingly with attractive wrapping paper or decorative ribbon.
Q: How can I make my Etsy packaging more sustainable?
A: Sustainable packaging for Etsy sellers can involve choosing eco-friendly materials like post-consumer waste paper, reusable shipping products and supplies like padded mailers, and reusing packing peanuts instead of foam fillers. Opting for minimal packaging or reducing package size can also help reduce waste.
Q: How do I make my Etsy packaging stand out?
A: Utilizing unique or custom shapes and sizes, adding personalized notes or stickers, and presenting items visually appealing with attractive wrapping paper or decorative ribbon are all great ways to make your Etsy packaging stand out. Including small extras like samples of other products in the shop can help create an unforgettable unboxing experience for customers.
Q: What types of materials should I use for Etsy packaging?
A: The type of material you use for your Etsy packaging will depend on what you're shipping, but some good options include post-consumer waste paper, padded mailers, and decorative ribbons. Reusable shipping products and supplies like packing peanuts can help to reduce packaging waste.
Q: How can I make my Etsy packaging more convenient for customers?
A: Making your Etsy packaging more convenient for customers can involve utilizing prepaid return labels on packages or adding a QR code linked to an online returns portal. Including easy-to-follow instructions for the assembly or use of the product is also helpful in providing a seamless customer experience.
Q: What else can I do to bring customers back for more?
A: Some ways to bring customers back for more include offering discounts and promotions, engaging with customers through social media channels, and creating loyalty programs that reward repeat purchases. Personalizing emails and thank you notes can also show customers you value their business and make an emotional connection.
Q: How can I learn more about packaging ideas for Etsy sellers?
A: To learn more about packaging ideas for Etsy sellers, it's helpful to read articles and blog posts related to the topic, join discussion forums on platforms like Reddit, where sellers exchange tips, and connect with other Etsy shop owners to see what techniques they use. Attending workshops or seminars on e-commerce shipping and packaging can provide valuable insights into best practices.
Q: What tips do you have for Etsy sellers regarding packaging?
A: Regarding packaging, my top tip for Etsy sellers is to create a memorable unboxing experience. Utilize unique or custom shapes and sizes, add personalized notes or stickers, and present items visually appealingly with attractive wrapping paper or decorative ribbon. Ensure your packages are secure enough to withstand shipment but light enough to minimize shipping costs. Finally, include easy-to-follow instructions for assembly or use of the product if needed.
Q: How can I ensure my customers receive their packages safely?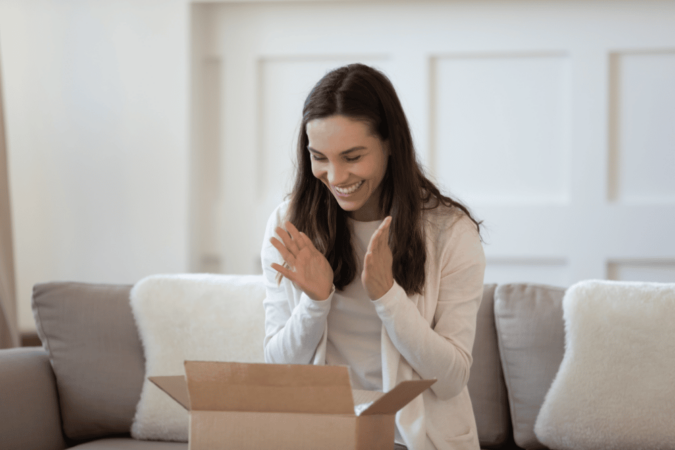 A: To ensure your customers receive their packages safely, using certain packaging materials like bubble wrap or air cushions is essential. Also, include a packing slip with your customer's address and order information so the package can be tracked or located in case of a delivery issue. Finally, double-check that all items are included before sealing the box and shipping it off.
---
Takeaways – Etsy product packaging
Etsy sellers must consider their packaging an essential part of the unboxing experience for their customers. With creative and well-thought-out packaging, Etsy sellers can maximize their impact with minimal costs. Unforgettable unboxing experiences can help to make a significant impact on customer satisfaction levels and strengthen their relationship with their audience. Simultaneously, careful attention to packaging strategies can also help reinforce a brand's image and form its identity.
Therefore, taking the time to research different packaging types and strategies that maximize impact while keeping costs low should be an essential priority for Etsy sellers looking to boost business operations. Thankfully, there is plenty of information available online concerning these topics that can further support Etsy sellers in crafting unforgettable unboxing experiences.
So, if you are an Etsy seller, we highly recommend prioritizing your packaging strategy to ensure a memorable unboxing experience for your customers. If you need more info about Etsy selling, read our other blogs!