If you've been dreaming of starting an online shop for your handmade crafts, Etsy is a great place to start. With low start-up costs, easy setup, and tons of creative features available to builders, Etsy offers the perfect platform for anyone wanting to get into selling their products. Whether you're just starting or looking to relaunch your Etsy shop in 2023 with new strategies that work today – this comprehensive guide will walk you through every step needed to create and launch a successful Etsy store. So let's get started selling with Etsy!
---
An Overview of Selling on Etsy
Are you considering selling your creative products online? If so, then you've probably heard of Etsy. Etsy is an online marketplace where millions worldwide can buy and sell handmade items. It has become a popular platform for entrepreneurs, small businesses, and everyday people to make money from their craftsmanship and creativity. Let's take a closer look at what it takes to be successful on Etsy.
How Does Selling on Etsy Work?
Selling on Etsy is an easy and efficient way to get your unique creations in front of prospective customers. First, sign up for a free account with basic information, such as your name and address. Once you have created your account, you can add listings for the items you want to sell. Listings comprise photos, descriptions, tags or keywords, pricing information, shipping options, estimated processing time, and more.
You must also set up payment processing so customers can purchase your items with credit cards or PayPal accounts. This requires linking your bank account or card number to the platform. You must also decide how much you will charge for shipping costs and additional services like gift wrapping or customization requests. Finally, once all these steps have been completed, you can start promoting your shop and making sales!
---
Etsy Fees
When selling on Etsy, sellers need to pay different types of fees, some of them are:
1. Etsy Listing Fees:
This is the fee an Etsy seller pays for listing an item in their shop. It's usually $0.20 for each listing, which lasts for four months or until the item sells out.
2. Transaction Fees:
When an item sells on Etsy, sellers are charged a transaction fee of 5% of the item's sale price plus any applicable taxes. This fee covers the cost of processing and handling payments.
3. Etsy Payment Processing Fees:
Etsy also requires payment processing fees for each transaction made through its platform. The rate varies depending on a seller's location and payment method, ranging from 2.9% + $0.30 to 3% + $0.25 per transaction.
4. Shipping Fees:
Some sellers may incur shipping fees depending on the sold item. This fee covers the cost of packaging and sending out orders.
5. Advertising Fees:
As an optional service, Etsy offers sellers the chance to promote their products to potential customers. This service comes with a fee of $0.20 per click plus any applicable taxes.
6. Currency Conversion Fees:
Sellers relying on international orders may incur additional fees due to currency conversions. The rate varies and depends on the current exchange rate between the two currencies at the time of the sale.
---
What are The Benefits of Selling on Etsy?
Are you a creative professional or artisan looking to monetize your craft? Then, you may want to consider selling on Etsy. Selling on Etsy provides small businesses, independent creators, and entrepreneurs an affordable, accessible way to reach customers worldwide. With over 47 million buyers and nearly 1.7 million active shops spread across 200 countries and territories worldwide, it is no surprise that this platform has grown in popularity since its launch in 2005. Let's explore the benefits of selling products through Etsy so you can decide if it's right for your business goals.
1. Access to a Large Audience:
When you list an item for sale on the Etsy app, it has the potential to be seen by millions of shoppers from all over the world. This makes it easier to reach a wider audience than if you were only selling locally or through word-of-mouth.
2. Low Startup Costs:
Etsy is a low-cost way to get started selling online. You don't have to worry about setting up your website, paying for web hosting, or other expenses from running an e-commerce business.
3. Easily Manage Inventory:
Etsy has simplified the process of managing inventory item by item with its easy-to-use interface. You can quickly add, edit, and delete Etsy listings as needed without needing any coding knowledge.
4. Variety of Payment Options:
Etsy supports various payment options for customers, including PayPal, Apple Pay, Google Pay, and credit cards. This makes it easy for customers to purchase your items regardless of their preferred payment method.
5. Powerful Analytics:
Etsy provides powerful analytics tools to help you track your sales, monitor customer engagement, and see how well different products are performing in the marketplace. This can be invaluable for making informed business decisions about which items to stock and promote.
6. Customer Support:
Etsy has a helpful customer support team that is available to answer questions and resolve any issues that may arise. They also offer tutorials and resources for sellers to help you get the most out of selling on their platform.
7. Advertising Opportunities:
Etsy allows you to use various advertising options, including sponsored listings, display ads, social media posts, and more. This can help you reach even more potential buyers and drive more sales.
These are just a few of the benefits that come with selling on Etsy. With its low startup costs, vast marketplace, and helpful customer support, it's an ideal platform for entrepreneurs looking to start their online businesses.
---
Getting Your Etsy Shop Ready to Go!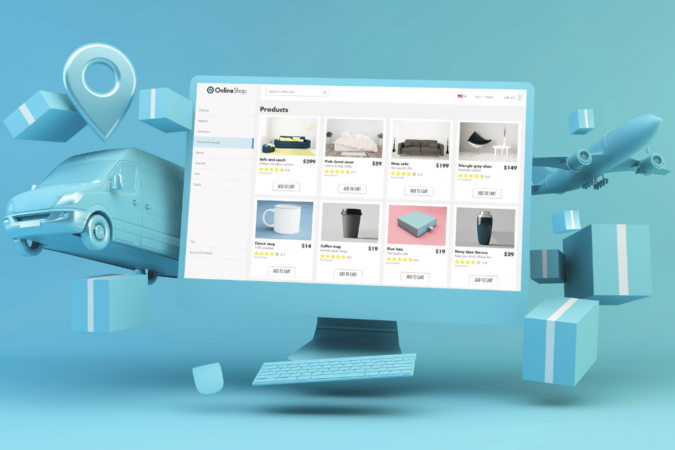 Are you ready to start an Etsy shop? Etsy is an excellent platform for selling handmade and vintage items and craft supplies. Setting up an Etsy store is easy, but there are a few steps you'll need to take before you can start making sales. So let's look at quickly getting your shop up and running.
1. Register For An Account
The first step in setting up your Etsy store is registering for an Etsy account. On the site's homepage, click "Register" and enter your email address, password, and username. If you already have an account on another online platform (such as Amazon or eBay), you can use that same email address and password to create an account on Etsy.
Once you've created your Etsy account, be sure to review all of the policies put forth by Etsy to know what's expected of sellers on their platform.
2. Choose A Name For Your Shop
Your store name should be memorable and descriptive — make it something that will tell potential customers exactly what products they can expect from you. It should also be unique enough to stand out from other stores when someone searches with keywords related to your products.
Remember that if your store name contains any trademarks or copyrighted material, it could result in legal action against you later on down the road.
3. Choose Shop Preferences
Now that you are ready to sell on Etsy and have chosen a shop name, it is time to select your preferences. When setting up your online store, you can customize your buying experience by deciding how you want money to be transferred, how long customers have to pay for an item, what currencies are accepted, and much more. These settings will significantly improve the overall customer experience and make it easier to sell handmade goods confidently. Additionally, Etsy provides helpful tips throughout setting up a shop, so you get off on the right foot with your selling journey.
4. Add Items To Your Shop
Once you have registered for an account and chosen a name for your shop, it's time to add items! You can upload photos of each item and provide detailed descriptions, so customers know exactly what they're buying. Ensure each listing includes all relevant information, such as item dimensions, material quality, etc., so buyers know exactly what they're getting before purchasing from your store.
You can also create custom categories for each product type if necessary. Additionally, set reasonable prices for your items — too high or too low could negatively affect sales!
5. Set up Payment and Shipping Information
Establishing a payment method is the fourth step to opening an Etsy shop. With Etsy Payments, shoppers worldwide can pay with their credit or debit cards and with Apple Pay, PayPal, and other payment services. In addition, by using Etsy Payments, sellers are guaranteed faster transfers of sales revenue and added protection for buyers and sellers alike.
Similarly, setting up shipping costs is important too: it's essential to be aware of the Etsy shipping cost calculation system to set appropriate rates that accurately reflect shipping prices. Calculating Etsy shipping costs helps you create offers that suit your budget and give buyers more confidence when purchasing.
6. Create Listings For Your Items
After setting up your shop profile, it's time to expand your Etsy business by listing the items you will sell. To publish a listing, you must provide an item title, description, pricing information, shipping details, and photos. You can also add tags and categories to help customers find your products. Additionally, some sellers benefit from creating promotional discounts for their items to increase visibility.
Adding item variations like size or color can also be beneficial when crafting the perfect offerings to sell on Etsy! Lastly, a USD 0.20 Etsy listing fee per item needs to be paid along with any applicable taxes based on where it's sold. Being an Etsy seller is incredibly rewarding, and knowing how to navigate the platform can help you sell craft supplies successfully!
7. Market Your Shop on Social Media and Other Platforms
As an Etsy seller, it is essential to market your Etsy shop. After setting up your Etsy store, create Etsy ads specifically targeting Etsy's marketplace. Share information about your Etsy shop and products on social media platforms and with family and friends. Additionally, use the Etsy shop page for advertising specific promotions that you are running and share photos of your products. This will ensure that more potential customers can learn about the Etsy store and the items you sell. Overall, marketing efforts such as these will certainly generate more exposure for your Etsy store among other Etsy sellers and potential customers.
Creating an Etsy shop is easy and rewarding — once everything is set up correctly, all that's left is waiting for orders to come rolling in! Keep track of customer feedback and reviews to continue improving the quality of service and products your store provides over time. With careful planning and attention to detail while setting up your shop, there's no reason why yours shouldn't be successful!
---
Tips to List and Price Your Items on Etsy Store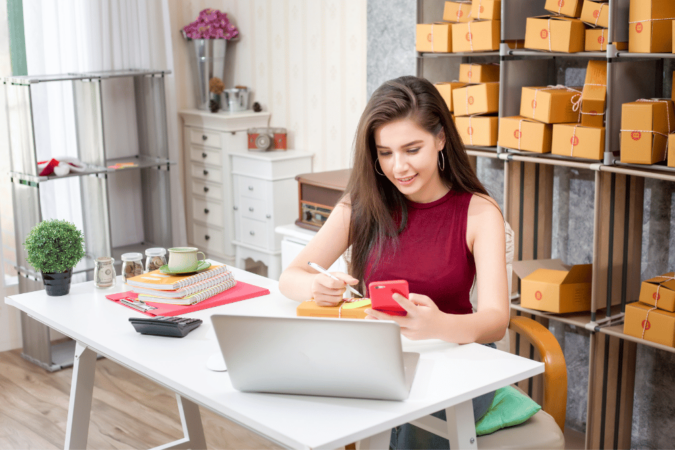 Are you an artist, crafter, or maker looking for a platform to sell your products? If so, Etsy is the perfect place for you! Etsy is an online marketplace that allows users to list handmade items, vintage goods, and craft supplies. With over 35 million customers worldwide, Etsy provides sellers access to a large, engaged customer base. Here are four tips to help you list and price your products on Etsy.
1. Understand the Etsy Transaction Fee
Before pricing your items, it's essential to understand how much it will cost you in fees. For every item sold on Etsy, there is a 5% transaction fee, including the payment processing fee (3%) plus other selling fees (2%). This fee is taken directly from the item's listed price. So factor this into your pricing strategy when listing your items.
2. Research Your Competitors
Once you know what kind of product or service you want to offer on Etsy, research competitors' prices to understand better what prices work best in the market. You can also determine which items sell well by looking at competitors' sales history and reviews. Knowing what works for other sellers will help you stand out from the crowd and ensure that customers return for more!
3. Set Competitive Prices
Now that you have researched what people are willing to pay for similar products or services on Etsy, use this data to set competitive prices for your items. Don't set prices too low or too high—you want them just right so that Etsy customers feel they are getting good value for their money while still making enough profit off each sale.
4. Offer Discounts & Promotions
Offering discounts and promotions can be a great way to attract new customers and build relationships with existing ones, which may be more likely to buy again if they know they're getting something extra! Try offering special discounts during holidays or on particular days of the week—this could help bring in more buyers and boost sales of specific items that may not be doing so well otherwise!
Listing and pricing your items on Etsy can initially seem intimidating, but it doesn't have to be! With these four tips in mind—understanding the transaction fee structure, researching competitors' prices, setting competitive prices for your items, and offering discounts & promotions—you can confidently list and price your products like a pro! With these strategies, you'll be ready to start selling on one of the most popular online marketplaces!
---
Etsy Shipping and Returns Policies for Sellers
Are you considering selling your products on Etsy? If so, it's essential to understand the shipping and returns policies that are in place to ensure a smooth selling experience. Let's break down all the critical points of Etsy's shipping and returns policies so you can make an informed decision.
Shipping Policies
One of the main benefits of using Etsy as a platform for selling is that it offers customers a wide range of shipping options. You can set up different shipping rates based on product weight, size, or destination as a seller. You can also discount or offer free shipping. In addition, Etsy allows you to add tracking information for orders, providing customers with peace of mind when receiving their packages.
Returns Policies
Etsy has created generous return policies for sellers, allowing customers to return items within 14 days of purchase if they are unsatisfied with their purchase. The customer is responsible for return shipping charges, but they can receive a full refund if they provide proof that they sent back the item. As a bonus, if you offer free returns, then buyers may be more inclined to purchase from your store due to increased confidence in their purchase decision. This could result in increased sales and repeat business!
Overall, Etsy provides sellers with generous and flexible shipping and returns policies which help create trust between buyers and sellers on the site. Awareness of these policies is essential to start a business on Etsy. It will help ensure buyers and sellers have an enjoyable experience when engaging in transactions on the site.
---
10 Proven Strategies to Help You Boost Your Etsy Shop Sales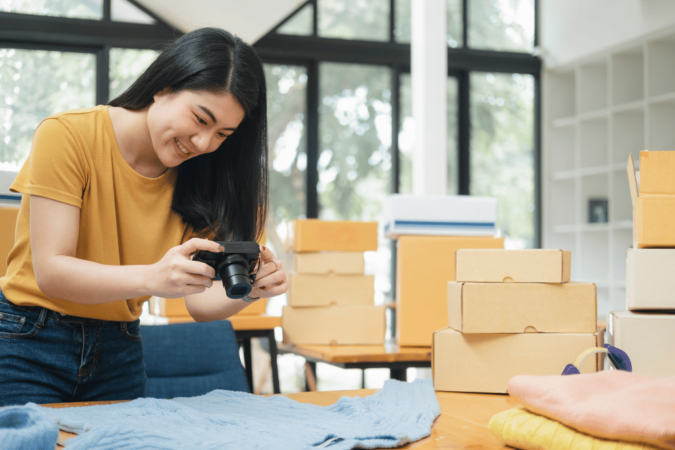 1. Use eye-catching and high-resolution images:
The first impression counts, so use attractive product pictures of the highest quality in your listings. Quality photos are essential for a successful Etsy store.
2. Price competitively:
Compare similar products from other shops and determine a price to entice customers without squeezing out your profits.
3. Utilize Search engine optimization:
Integrate keywords into your shop name, product titles, descriptions, and tags to make it easier for customers to find you on search engines. Proper SEO helps your store appear on top in Etsy search results.
4. Build up relationships with existing customers:
Reach out to customers who purchased something from you in the past and thank them for their business. Let them know about your current promotions and discounts.
5. Offer free or discounted shipping:
Most customers prefer free or discounted shipping when shopping on Etsy, so include it in your shop policies.
6. Promote through social media:
Use various platforms like Facebook, Twitter, and Instagram to get the word out about your shop. Share new products and provide special discounts for followers.
7. Offer bundle deals:
Set up discounted bundles of multiple items to incentivize customers to purchase more than one item from you at once.
8. Participate in Etsy Teams:
Join relevant teams on the platform and share tips, success stories, and resources with other Etsy store owners.
9. Cross-promote:
Collaborate with other sellers to cross-promote each other's products on social media and in blog posts.
10. Ensure your listings are clear and concise:
Keep product titles, descriptions, and tags short but informative. Break up long text into sections or bullet points and include all the necessary details customers need to know.
Bonus Tip:
Use automation tools to streamline time-consuming tasks such as tracking customer data or managing inventory levels. These tools can save you hours of manual labor and help keep your store running smoothly. By implementing these strategies, you can improve your shop's visibility and grow customer loyalty — all while increasing sales.
---
How to Troubleshoot Common Problems Selling on Etsy?
Are you having trouble selling on Etsy? You're not alone. While the platform offers a great way for creative entrepreneurs to get their products into the world, navigating it can sometimes be challenging. Fortunately, a few straightforward troubleshooting tips can help you quickly and efficiently resolve common problems with selling on Etsy. So let's take a look!
1. Check Your Listings
One of the most common problems sellers face is having their listings rejected or removed by Etsy. Before submitting a listing to the site, always double-check that it follows all its rules and regulations—otherwise, your listing may be taken down without warning! If you find yourself in this situation, contact support immediately so they can help you resolve the issue as quickly as possible.
2. Promote Your Shop
Another problem many sellers face is getting their shop seen by potential customers. It can be tough to stand out in a crowded marketplace like Etsy, so do everything possible to promote and draw attention to your shop. Try creating an online presence for your shop on other platforms, such as Instagram or Facebook, or consider running targeted ads through social media channels. This way, more people will know about your shop and its offerings!
3. Optimize Your Product Descriptions
Accurate product descriptions are essential for customers to find and purchase your items on Etsy. Ensure your reports include relevant keywords related to each product's category and features so they appear in shoppers' searches when looking for something specific. Use language that accurately reflects each item's appearance, how it works, etc. Hence, customers know exactly what they are buying before making a purchase decision!
4. Utilize SEO Best Practices
Like any other website, good SEO practices will help boost your rankings on search engines and get more eyes on your store page—ultimately bringing in more sales! Use targeted keywords throughout your product descriptions and titles where appropriate. Optimize images for fast load speeds. Link back from other reputable websites. Create original content regularly. Keep track of which strategies are working best for you (and which ones aren't!). This will ensure shoppers have no trouble finding what they need when searching for products related to yours on Etsy!
5. Respond Quickly To Customer Questions & Reviews
When someone leaves a question or review about one of your products on Etsy, respond promptly—within 24 hours at the very least! Good customer service is vital if you want buyers to keep returning for more—so don't forget this critical step in troubleshooting common problems with selling on Etsy!
Selling successfully on Etsy requires creativity and being technically savvy —but thankfully, plenty of troubleshooting tips can help make things easier! From checking your listings against site guidelines before submitting them to utilizing SEO best practices and responding quickly to customer questions & reviews —these five tips should help make navigating the platform much simpler (and more lucrative!) going forward!
---
FAQs
1. How do I get paid for my sales on Etsy?
The buyer's payment will be deposited into your account when you sell on Etsy. You can then withdraw the money to your bank account or PayPal account. It typically takes 3-5 business days for the funds to appear in your account.
2. Can I sell items that are not handmade on Etsy?
No, Etsy only allows selling handmade, vintage, and craft items. Vintage items must be at least 20 years old, and craft supplies must be made by you or bought from a third-party seller who sells them on Etsy.
3. How do I set up shipping for my items?
When listing your item, you can enter the weight and dimensions of your item and calculate its shipping cost based on the destination country and postal code. You can also offer different shipping options if you would like to provide faster delivery.
4. What are Etsy Teams?
Etsy Teams are groups of sellers who collaborate to promote their work on the platform. They often host online meetups, share tips, and advice, and help others grow their businesses. Joining a team is a great way to connect with fellow craftspeople and stay connected with the Etsy community.
5. Is it possible to customize my shop on Etsy?
You can customize your shop to make it unique and match your branding. For example, you can upload a banner image, change the fonts and colors used in your shop, and add sections for showcasing specific items or collections.
6. What payment methods does Etsy accept?
Etsy accepts payments from major credit cards such as Visa and Mastercard, Apple Pay, Google Pay, and PayPal. The buyer must have a registered account on Etsy to check out securely with any of the accepted payment methods.
7. Can I open an Etsy store outside of the US?
Yes, you can open an Etsy store outside of the US. However, you must provide a valid address and phone number in the country where you register your store. Additionally, payment processing may vary depending on the country you are registered in.
---
Wrapping Up
Etsy is a powerful e-commerce platform that can help you reach millions of shoppers looking for unique, handmade, and vintage items. If you're considering selling on Etsy, this guide will walk you through everything you need to know to get started, including how to set up your shop, list and price your items, ship and return policies, strategies to boost your sales, and more. Still have questions? Check out our FAQ section or read our other blogs for more tips on selling successfully on Etsy.