Are you looking for an innovative way to increase your independent income in 2023? Turo is a peer-to-peer car-sharing platform that could be just what you need. With the economy still in flux, many people are turning to new and creative ways of earning money.
Turo offers a safe and easy way to rent out your vehicle or one owned by someone else – quickly becoming the go-to option for those who want to make a solid passive income stream year-round. Here we'll discuss whether Turo is worth investing in as an independent income generator in 2023!
---
Turo Car Rental: An Overview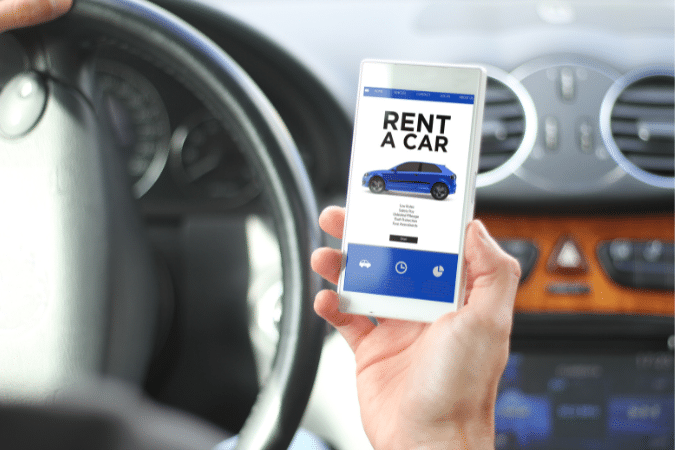 Have you been looking for a simple and convenient way to rent a car? If so, Turo is worth checking out. Turo is a peer-to-peer car rental platform that connects hosts with renters. First, let's look at how the platform works for hosts and renters, so you can decide if it fits your needs well.
How does It work For Hosts?
Turo provides an easy way for hosts to list their cars for rent on the platform. To become a host, you must create an account and provide basic information about yourself and your vehicle.
Once your listing is live, prospective renters can view details about your car, such as make/model/year, features, availability, and price. You can also add photos of your vehicle to give renters an idea of what they're getting into before they commit to renting it.
When someone requests to rent your car, you will receive an email notification and can accept or decline the request. If you get the appeal, Turo will fully process the payment (including security deposits) and transfer it into your bank account within two business days after the rental period ends. As a host, you are responsible for delivering the vehicle in clean condition with a full gas tank and collecting it at the end of the rental period.
How Does It Work For Renters? Is Turo Worth It 
If you're looking to rent a car from Turo, all you need to do is create an account and enter basic information about yourself, such as name, address, and driver's license number. From there, you can search through listings of available cars based on make, model, year, location, or price range.
Once you find a vehicle that fits your needs (and budget), click "Request To Book" and wait for confirmation from the host before picking up your rental car. Turo makes renting cars hassle-free by connecting hosts with potential renters quickly and securely via its online platform.
So whether you're looking for extra income by renting out your vehicle or searching for affordable transportation options while on vacation or business trips, Turo has something that can work for everyone!
By leveraging technology advancements such as mobile apps and digital payments systems, this peer-to-peer rental platform simplifies the rental process from start to finish giving users peace of mind knowing their transactions are secure at every step!
---
Is Working With Turo Car Rental Worth?
Whether or not working with Turo is worth it is a highly variable question. It can depend on various factors, including the vehicle and its availability to be rented out. However, many people have found that partnering with Turo is a great way to utilize an underutilized asset and make some extra income while they're at it.
With potential earnings rivaling those from traditional rental companies and competitive insurance packages available, it is no surprise that Turo continues growing in popularity among car owners looking for supplemental income.
Moreover, for renters, Turo offers individuals the chance to rent cars from independent car owners. It allows you to find unique vehicles not typically found through other rental companies.
With this extra access comes a level of customer service collectively rated higher than more giant corporations. In short, whether or not working with Turo is worthwhile is entirely up to you. However, many satisfied customers point towards a solidly positive answer.
---
Turo Vs Traditional Car Rental Companies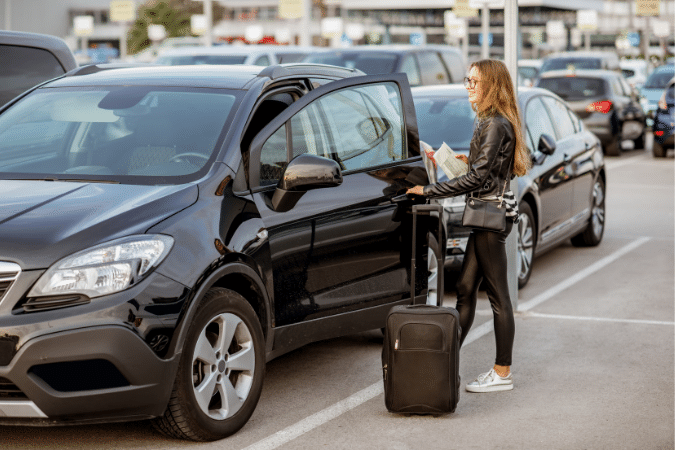 Turo is an online peer-to-peer car rental service that has recently gained popularity. It allows car owners to rent out their vehicles for a fixed fee. While this may sound like an excellent deal for hosts and renters, it is essential to understand the differences between Turo car rental and traditional rental companies before deciding.
The Pros of Turo Car Rentals – Is Turo Worth It? 
The main benefit of using Turo is the cost savings. Hosts can typically earn more money by renting through Turo than they would with a traditional car rental company.
Additionally, renters can often save up to 35% on their rentals compared to conventional services, making it an attractive option for those looking to save money on their next road trip or business trip.
Turo also offers various vehicles, including luxury cars, SUVs, vans, and motorcycles. This means that whether you're looking for a car for your vacation or need something reliable for running errands around town, you'll be sure to find something that suits your needs on the platform.
Furthermore, many hosts offer unlimited mileage and roadside assistance at no extra cost, which can be extremely helpful if traveling long distances or running into any issues during your rental period.
The Cons of Turo Car Rentals
The biggest downside of using Turo is the potential liability involved in renting someone else's vehicle. Since hosts are responsible for maintaining their cars, there is always a risk that the renter will return the vehicle damaged somehow.
Additionally, some hosts may require renters to purchase additional insurance coverage, which makes the overall cost of renting higher than it may initially seem when browsing listings on the platform.
Choosing between Turo car rentals and traditional companies ultimately depends on personal preference. Renting through Turo might be suitable if you are comfortable taking on additional liability and want access to more unique vehicles at lower prices.
However, if convenience and reliability are critical, sticking with traditional services may be your best bet. Whichever route you choose, research before jumping in to get precisely what you need!
---
How to Get Started With Turo Car Rental Business? Is Turo Worth It? 
Are you a car owner looking for new ways to make money? Then starting a Turo rental car business may be the perfect way for you to generate some extra income. Turo is an online platform that allows car owners to rent out their cars to travelers and other people who need short-term transportation. Let's discuss how to start a Turo rental car business in 6 easy steps.
1. Sign Up For Turo – Is Turo Worth It? 
The first step in starting a Turo car rental business is signing up for the platform. You can quickly sign up by visiting the Turo website and creating your profile. During this process, provide basic information such as your name, address, and email address. You will also need to provide payment information to receive payments from customers renting your vehicle.
2. Prepare Your Vehicle for Rental
Once you have signed up for the platform, it's time to prepare your vehicle for rental. This includes ensuring your car meets all safety and legal requirements. Turo sets (e.g., having valid insurance).
Ensure any maintenance or repairs are made before renting out your vehicle (e.g., oil changing). Finally, it would be best if you cleaned your vehicle's interior and exterior so that it is presentable for potential renters.
3. List Your Vehicle on Turo
The next step is listing your vehicle on the platform so potential renters can find and book it for their trips. To list your car on Turo, fill out all of the required fields on the website, including your vehicle's make/model/year, location, rate per day/week/month, etc. Once everything has been completed correctly, click "publish" and list your vehicle live on the site!
4. Set Your Rates – Is Turo Worth It 
Setting a price for your Turo rental business is critical to successfully launching your venture. It is essential to be competitively priced compared to traditional car rental agencies, as this will set you apart from alternatives. Considering supply and demand when setting rental prices would be best, ensuring you optimize for the highest possible revenue.
Though it's best practice, to begin with, flexible pricing options would allow customers to be more likely to accept your rental, eventually ensuring you have some standard rates within your rental agreement.
So everyone is aware of the rental price before agreeing on a rental. With these easy steps, you'll be ready to start finding customers and making money with your Turo rental cars business!
5. Accept Bookings From Customers  
After setting up price points based on mileage limits, damage protection plans, pickup times, etc., you are ready to accept customer bookings! When a customer books your vehicle through Turo, they must pay upfront before they pick up the keys. Keep track of when these payments come in so that you know when someone has booked one of your vehicles!
Additionally, if there are any special requests from customers (e.g., wanting a driver or needing an additional item included in their booking), then be sure to communicate with them directly via email or phone before their arrival at pickup time!       
6. Provide Excellent Customer Service       
The final step in getting started with a successful Turo rental car business is providing excellent customer service both during and after the rental period has ended! If there are any issues during their trips, such as late returns or damages, then contact them promptly to resolve them so everyone can have a positive experience using your vehicles!
Don't forget that one of the most important aspects of running any business is building relationships with customers—so try to stay connected with them after they return home by sending follow-up emails or messages thanking them for choosing your company over other options available!                                                 
Starting with Turo Rentals doesn't have to be complicated—all it takes is some preparation and dedication! By following these six simple steps outlined above, you will be ready to start making money as soon as the first customer drives away with your vehicle in hand!
---
What are the Requirements to Get Started With Turo?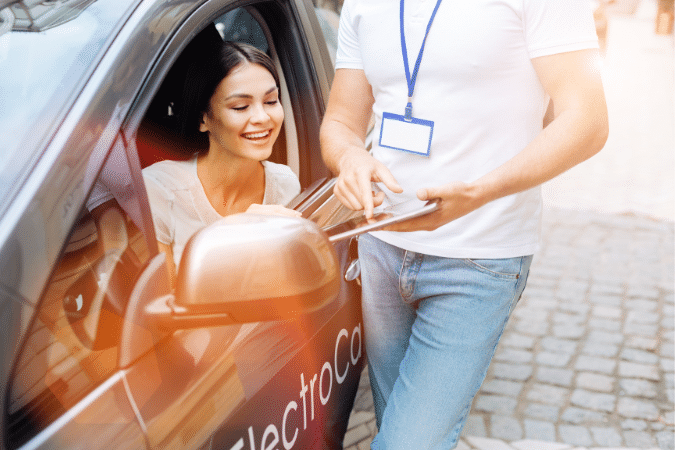 A few essential requirements exist for those interested in becoming a host on Turo. First and foremost is the car itself – it must meet specific criteria, such as passing a commercial-grade safety inspection within the last six months or at the time of listing.
Also, hosts should have valid insurance covering third-party liability and physical damage protection as determined by Turo's insurance partners. Other requirements include a valid driver's license and being able to provide written permission from their lender if their car is financed. Hosts must also be over 18 and register for business taxes if they make more than $20,000 annually in rental activity across all platforms.
Insurance Requirements
An active car insurance plan is essential for becoming a Turo host. Your car must be insured by an insurance provider that meets or exceeds the minimum coverage requirements set forth by your state. You must also provide proof of liability insurance at the time of sign-up. This is necessary to protect yourself and your guests in case of any accidents or damages during their trip. Additionally, all hosts must have a valid driver's license accepted by the state they are operating in.
Vehicle Requirements
All vehicles listed on Turo must meet specific criteria before being approved for renting out with the service. The car must have four working doors, seatbelts, and up-to-date and functional airbags. The vehicle should also have air conditioning, heating, power steering, and brakes.
Additionally, all cars listed with Turo should have no significant body damage, rust issues, excess wear and tear, major mechanical problems, and safety recalls due to manufacturer defects or malfunctions.
Remember that these are just basic guidelines. Other specific requirements may depend on your location or vehicle category. Make sure to read through all of the information provided before listing your vehicle with Turo!
Turo car sharing company is a great way to make some extra money while doing something you love—driving! But before getting started with Turo hosting, it's essential to ensure you meet all of their requirements – both insurance and vehicle ones – to avoid any potential issues down the road.
---
What Vehicles Are Eligible for Car Sharing with Turo?
Turo's vehicle requirements vary based on the market but generally focus on newer, top-quality vehicles. Generally, all cars must have less than 130,000 miles and must have been manufactured within the last 15 years. They must pass a vehicle inspection and have valid registration and insurance before being listed on the platform.
All vehicles must also meet minimum safety standards outlined by their local jurisdiction. These standards may include features such as functional seatbelts, brakes, headlights/taillights, windshield wipers/washers, a horn/alarm system, etc., and an overall cleanliness standard. In addition, any modifications made to a vehicle must comply with all local laws and regulations.
Which Vehicles Are Not Eligible To Be Listed On Turo?
Certain vehicles on Turo's platform are prohibited because of safety concerns or legal restrictions. These include but are not limited to mopeds or scooters, commercial vehicles (such as buses), motorcycles or motorbikes, RVs or campers, ATVs or UTVs, trailers without tow vehicles attached to them, and cars that have been modified into hot rods or lowriders. Certain vintage cars may not be eligible due to age restrictions in some markets.
Understanding what types of vehicles can be listed on Turo's platform and which cannot be listed can help simplify your car-sharing experience and be more successful for hosts looking for extra income and travelers looking for unique experiences when renting a car from people like you! So if you're considering becoming a car host with Turo, ensure your vehicle meets their requirements before listing it!
---
How much money can you make with Turo? Is Turo Worth It?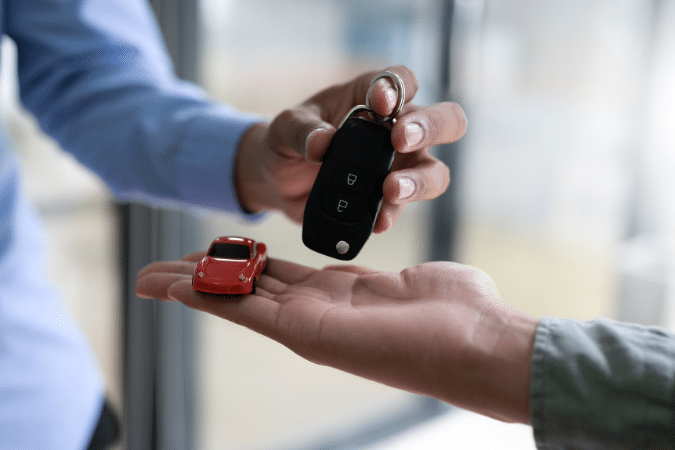 Hosting a vehicle on the Turo app is easy and hassle-free to make some extra income. The company often pays around 95% of the total rental price so you can expect some decent returns. For most cars, the average daily rate is $50. This depends on the type and condition of your vehicle.
In addition to rental fees, hosts also receive referral bonuses based on their customer base. With rentals lasting anywhere from one day to several weeks, you can make thousands of dollars quickly! Overall, hosting on Turo is an attractive way to make extra money with minimal effort.
If you're interested in becoming a Turo host, you may wonder how much money you can make on average. While it's difficult to answer this question definitively since it depends on many factors, some tips and tricks can help you maximize your income when renting out your car.
Do Your Research
Before signing up as a Turo host, research to better understand what car rental rates are competitive in your area. Look at how other hosts price their cars and the vehicles they rent out. This will help give you a baseline for setting your prices and an idea of what kind of competition you'll face.
Be Flexible with Your Prices
Setting flexible rates is a great way to increase demand for your car rentals. For example, if fewer people are likely to rent on weekdays versus weekends or during holidays, consider offering discounts during those times to entice more customers. Similarly, if demand is higher during certain times throughout the year (like summer), consider raising your prices accordingly.
Respond Quickly
When someone requests to rent your vehicle, you must respond quickly, so they don't look elsewhere for their rental. The faster you respond to inquiries and bookings, the more likely potential renters will choose you over another host with slower response times.
Provide Excellent Customer Service
Your customer service quality directly affects how much money you can make from renting your car through Turo. Make sure that renters have all the information they need before picking up the vehicle and go above and beyond regarding customer service—this will ensure repeat bookings and positive reviews, leading to even more bookings!
These tips and tricks can help maximize your income when renting your vehicle through Turo. Knowing how much money, on average, can be made through this platform is impossible since it depends on many factors like location or seasonality.
However, being aware of these tips should certainly increase your earnings! So why not sign up today and start making money with Turo? You never know what opportunities await!
---
The Potential of Turo for Financial Benefits
Turo is an online platform that allows car owners to rent out their vehicles to others to generate extra income. It's easy to set up, simple to use, and provides a variety of benefits for those who participate. Let's look at seven reasons why using Turo can benefit individuals looking for financial independence.
1. Flexibility
One of the most appealing aspects of using Turo is its flexibility. Hosts can choose when they want their cars listed when they want them taken off the market, and which dates they would like to make available. This allows car owners to maximize their earning potential while having enough time to care for their needs and desires.
2. Easy Setup Process
Signing up with Turo doesn't require any particular setup or knowledge. You only have to create a profile and list your car on the website. Once your listing is published, you can earn money within days without worrying about contracts or payment processing.
3. Low Overhead Costs
Unlike traditional rental companies, Turo does not charge high overhead costs such as franchise fees or maintenance costs. This eliminates one of the most significant expenses of renting out vehicles, allowing hosts to keep more earnings in their pockets.
4. Insurance Coverage
All rentals include insurance coverage, so hosts don't have to worry about any unexpected costs or damages caused by renters during their rental period. Additionally, there are no additional charges for cancellations or changes made by renters, so hosts don't have to worry about losing money due to last-minute plan changes.
5. Variety Of Vehicle Types
One great thing about using Turo is that you can rent out more than just your daily driver. You can also rent classic cars, luxury vehicles, vans, trucks, and RVs! This opens up a whole new world of potential earnings beyond simply renting out your vehicle(s).
6 . Customer Support
In addition to offering insurance coverage, Turo also offers customer support 24/7 in case anything goes wrong during a trip or if any questions arise before or after a trip has been completed. The customer support team is quick and helpful. It ensures both host's and the renter's experiences are positive!
7. Revenue Opportunities Beyond Rental Fees
Hosts earn revenue beyond just rental fees through additional services such as delivery and cleaning services they offer directly through the app. These extra services allow hosts to boost their income further while providing convenience for renters needing these services during their trip.
Using Turo can be an excellent way for individuals looking for financial independence to unlock new sources of income from renting out vehicles on this popular online platform.
With its easy setup process, low overhead costs, variety of vehicle types, insurance coverage, customer support, and additional revenue opportunities beyond rental fees. It's no wonder so many people are turning to this innovative service!
So whether you're a car owner looking for extra income or an experienced host seeking new ways to monetize your vehicle – joining the Turo network could be just what you need.
---
Takeaways – Is Turo Worth It? 
Regarding car rental, Turo offers a unique service with the potential for those looking to increase their independent income in the coming year. Before signing on as a Turo partner, there are a few considerations, from insurance cost to potential liabilities and driver requirements.
Most people with an eligible car can benefit from sharing their vehicle on Turo. Depending on your direct costs and the markets you participate in, you could make an average of around $790-$1200 monthly.
This can be a great way to supplement your primary source of income or even start putting money away for retirement savings or other future investments. Should you choose to participate in car sharing with Turo, we wish you all the best! For more tips and insights on how to leverage your financial goals in 2023, be sure to read our other blogs!