Receiving freelance payments is not always a straightforward process. With the various payment gateways available on the market, it can be challenging to determine which platform or method is best for you. In addition, you want to ensure your money arrives safely and securely and that you are not subjected to extra fees or delays in getting your funds. In this blog post, we will discuss some of the top payment platforms used today by freelancers when receiving their earnings so that you can recognize which choice works best for your current needs.
---
Importance of choosing the right payment platform
When it comes to freelance payments, choosing the right payment platform is incredibly important. While many freelance workers rely on their bank accounts to receive payments, this isn't always the most efficient way for clients to send money. By opting for a payment platform specializing in freelance fees, you can often receive payments faster and more securely. Many freelance payment platforms also allow you to accept multiple costs, such as credit card payments, PayPal, and bank transfers. By selecting an appropriate payment platform, freelance workers can improve customer experience and their ability to manage their financials quickly and safely.
---
Factors to Consider When Choosing a Payment Platform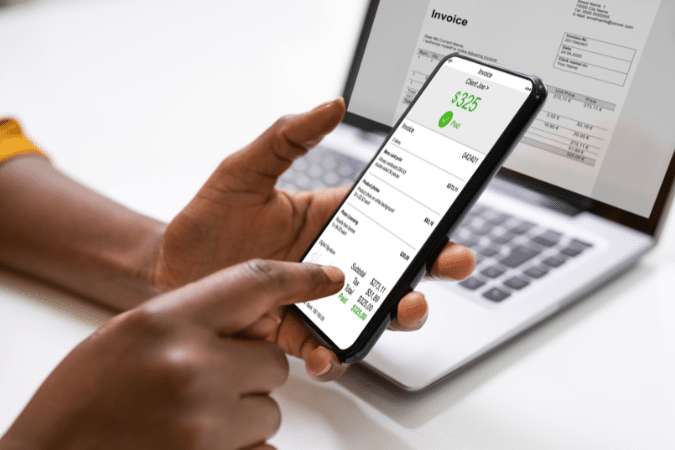 Being a freelancer or small business owner comes with a lot of responsibility. One of the most important aspects is getting paid. Therefore, ensuring you have the right payment platform for your freelance business is essential. Here are five factors freelancers should consider when choosing a payment platform.
Security and Fraud Protection
Security and fraud protection should be at the top of your list when selecting a payment platform. The last thing you want is to fall victim to hackers and cybercriminals who try to access your personal information or financial data. So ensure your payment platform has security protocols like encryption, firewalls, and two-factor authentication.
Fees and Transaction Limits
Fee structures vary across different platforms. So it's essential to understand how much you'll pay to use the service. While some venues may offer free transactions, others will charge a fee depending on how much money is being sent. Additionally, each platform has its transaction limits which can affect how much money you can send at once or within a certain period.
Multi-Currency Support
Suppose you do business internationally or plan on working with clients worldwide. Then multi-currency support should be one of your top priorities when selecting a payment platform. Look for platforms that can process payments in multiple currencies so everyone involved can send and receive payments without issues or delays due to currency conversion rates.
Customer Support Availability
No matter how reliable or secure a payment platform is, there will always be times when things go wrong or questions arise that require assistance from customer service representatives. That's why choosing a payment platform that offers 24/7 customer support via phone, email, and chatbot is essential. So any issues can be resolved as quickly as possible without waiting days (or weeks) for an answer from a customer support staff member.
Integration With Other Platforms
Last but certainly not least important—integration with other platforms, such as accounting software like QuickBooks or invoicing systems like FreshBooks, should also be considered when choosing a payment platform. This ensures that all of your data remains up-to-date and accessible across all platforms so that everything runs smoothly, even during peak business periods when multiple transactions coincide.
When selecting a payment platform for your freelance business, many factors, such as security measures and fees/transaction limits, multi-currency support, customer service availability, and integration with other third-party platforms, are worth considering. All these considerations will help ensure that you select the best payment system for your specific needs while keeping costs low and transactions running smoothly at all times!
---
The 7 Best Payment Methods to Get Paid as a Freelancer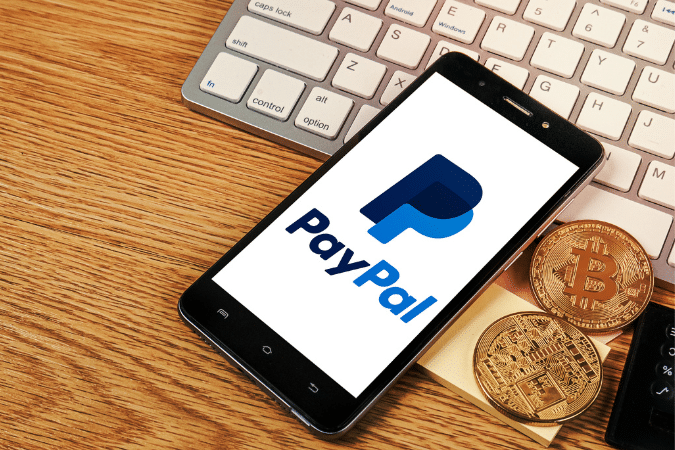 Are you a freelancer who is looking for new ways to make money? In today's digital world, there are plenty of opportunities to get paid for your skills. From writing and graphic design services to virtual assistant work, there is an enormous market full of potential customers that need help with their businesses. Landing those jobs can be intimidating, but luckily there are online platforms specifically catered towards connecting freelancers with clients and providing financial stability. To help take the guesswork out of finding projects that pay, here's a list of the top 7 freelancer payment methods perfect for getting paid as a freelancer!
1. PayPal
PayPal is a great platform to get paid as a freelancer. With a PayPal account, payments can be quickly received using electronic funds transfer with little effort. All that is required from clients is to pay PayPal at the checkout, and manually entering payees' PayPal details will become a thing of the past. Not only is PayPal secure and convenient for both parties, but it provides peace of mind for those who need to receive their payments quickly. So don't miss out on opportunities to get paid as a freelancer – consider setting up a PayPal account today!
2. Wise
Wise is an excellent platform for freelancers looking to get paid through multiple payment methods. The platform makes accepting payments securely and internationally easy, giving you access to new global markets. It also allows for different control over your costs, allowing users to automate invoicing and payment processing. As a freelancer using Wise, you can rest assured that you are in good hands from start to finish when it comes to getting paid on time!
3. Payoneer
Payoneer is one of the top platforms for online payments and freelancer payment options. It's tailored to meet freelancers' needs, with low transaction fees and the ability to receive payments from many countries worldwide. Payoneer is a suitable payment method. So you can get paid faster than traditional bank transfers. With over 5 million users worldwide, it's one of the most reliable online payment services.
4. Stripe
Stripe is an ideal freelancer payment platform, providing a payment processing solution with a secure, efficient payment process. For freelancers looking to get paid online, Stripe offers multiple payment methods, including bank transfers and cards. It accepts payments from international clients seamlessly. Additionally, they offer much lower commission rates than other payment platforms. So freelancers can keep more money they've earned through hard work. All in all, Stripe is one of the top payment options available for freelancers today.
5. Skrill
Skrill is an excellent platform for freelancers who wish to receive payment as part of their business. As a payment gateway, it allows people to accept payments quickly while providing security and convenience. Although no setup cost is involved in using Skrill, users must pay processing fees for their transactions. Yet the prices are lower than competitors and worth the investment since it offers fast and secure payment solutions for building a self-employed business.
6. Cash App
Cash App is an increasingly popular platform for freelance workers to get paid. Perfect for a merchant account and individuals alike, the cash App offers a cash account to store business expenses and manage cash flow. Furthermore, it can also be used to send and receive money with just a few smartphone taps. On top of that, those who have referred others to the cash App may receive remuneration – up to 10 percent of the transactions their referrals have made via the cash app account! Thus, Cash App offers a welcome option for getting paid as a freelancer while providing reliable mobile payments and beneficial discounts.
7. Bank Transfer
Regarding a bank transfer, it's a simple yet secure option as a payment platform for freelancers. It requires the recipient to have a bank account to receive the money. The bank transfer can take several days since this is not an instant payment method – although some transfers are faster than others. Of course, any delayed payments should be considered in the payment terms at the outset of the job. It's also worth noting that bank transfers may not be available internationally. Double-check with your client before you begin any project.
Whether you are freelancing to supplement your income or make it a full-time career, selecting the correct payment method is essential for the successful growth of your business. Each of the seven payment methods mentioned above has its pros and cons. So carefully consider what will work best for you, depending on your budget and security needs.
Critically evaluate the fees, limits, and convenience associated with each of them and make an informed decision. Researching these different payment channels can also go a long way in avoiding scams and frauds that target unsuspecting freelancers.
Overall, remember that flexibility in payment options means more clients. So being aware of all the choices available can help ensure maximum success as an independent contractor!
---
PayPal Payments – the Best Payment Method for Freelancers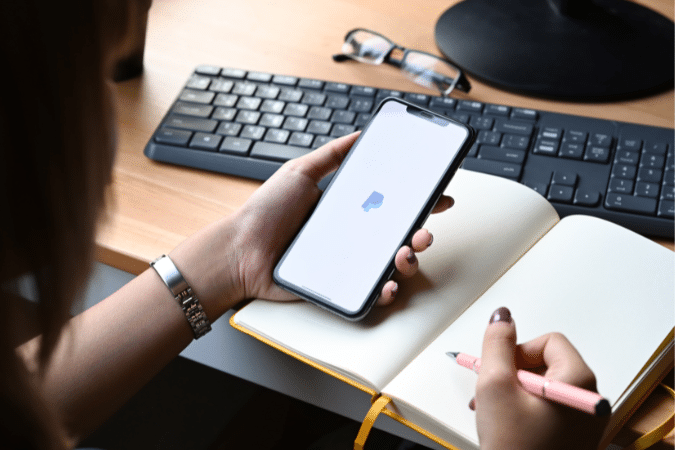 As a freelancer, getting paid is the name of the game. However, finding an efficient and secure payment method to accept payments can be tricky. Fortunately, PayPal Payments is a popular and reliable tool that allows freelancers to receive their hard-earned money quickly. Let's look at why it's an excellent option for freelancers and how to use it.
Key Features
One of the critical features of PayPal Payments is its flexibility. It supports payments from all major credit cards and other payment methods like Apple Pay, Google Pay, and Venmo. This makes it easy for clients to pay you quickly and securely without worrying about waiting for funds to clear or entering credit card details repeatedly. PayPal Payments also allows you to accept recurring payments from clients. So you don't have to invoice them monthly manually.
Pros & Cons
The biggest pro of PayPal Payments is its convenience: it's fast, secure, and easy to set up. Furthermore, there are no fees if your client pays with their balance or bank account. The only downside is that a small fee is associated with the transaction if your client pays with a credit card (typically 2–3%). This fee can add up over time. So it's important to factor this into your pricing structure when quoting your services.
How To Use It?
Using PayPal Payments as a freelancer is simple – you only need to create an account (which only takes minutes). Once your account is set up, you can link it directly with any invoicing software you may use or send out invoices directly from within your PayPal dashboard. You will then be able to see all incoming payments in real-time, making accounting much easier!
Using PayPal Payments as a freelancer has many advantages, including convenience and security for yourself and your customers. Plus, setting up an account takes only minutes making it one of the easiest ways for freelancers to get paid quickly and reliably. So if you're looking for a payment solution that meets these requirements, look no further than PayPal Payments!
---
Wise – A Perfect Payment Gateway for Freelancers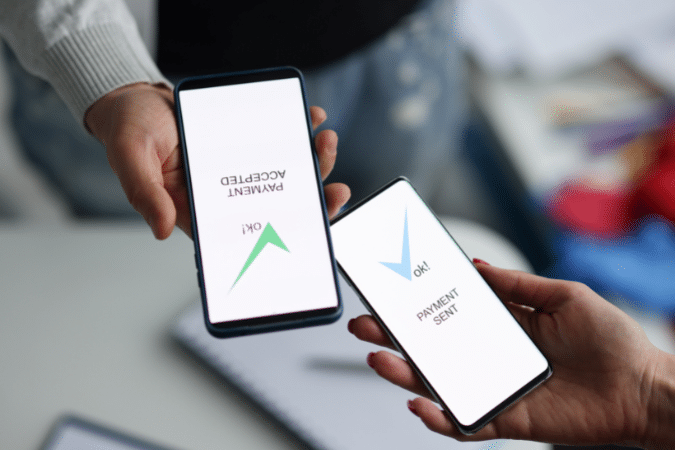 As a freelancer, you always seek an efficient and secure way to receive client payments. That's why you should consider Wise for your payment gateway. Let's discuss Wise's features, pros and cons, and how to use it as a freelancer. Let's get started!
Key Features
Wise is an easy-to-use payment gateway that allows businesses and individuals to send and receive payments worldwide securely. It supports multiple currencies, including USD, EUR, GBP, and more. With the Wise app, you can accept payments with just a few taps on your phone or tablet. Plus, it offers low fees compared to other payment gateways. Additionally, Wise offers fast transfers without the need for a bank account. You can instantly deposit money in your local currency and convert it into cash with no fees. Finally, Wise provides customer support over email or phone if you need help using their services.
Pros & Cons
The most significant benefit of using Wise is its low fees — they offer competitive rates compared to other payment gateways. Another advantage is that you don't need a bank account to use it. Instead, you can instantly deposit money into your account in your local currency and convert it into another cash with no fees. However, the downside of Wise is that it does not have an integrated invoicing system or any other features related to invoicing clients (such as the automatic sending of invoices). Additionally, due to high customer demand worldwide, their customer support team may take some time to respond.
How To Use It?
Using Wise as a freelancer is straightforward — here's what you need to do:
First, sign up for an account on their website by providing basic information about yourself (name, address, etc.).
Once you're logged in, enter your credit/debit card details so that you can start transferring funds into your wallet.
Then add details such as contact information and billing address. You can send invoices directly from within the app.
Finally, when ready to accept payments from clients, share the link provided by Wise via email or social media – this will allow them to make payments directly into your wallet without signing up for anything!
Wise is among the best payment gateways available for freelancers today because of its low fees and convenient features like instant conversions between different currencies with no extra charges or commissions. Plus, their customer service team is always ready and willing to help if ever needed! If you are looking for an efficient way to receive payments from clients. Then look no further than Wise – sign up today and start accepting payments!
---
Payoneer Payment for Freelancers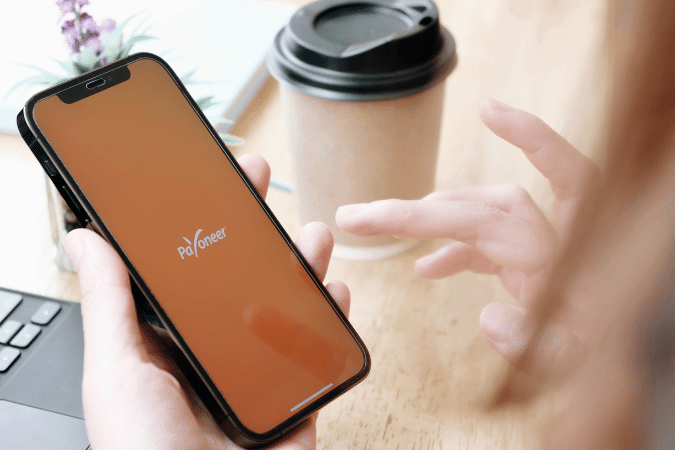 You need the right tools and resources to do the job as a freelancer. One of those tools is a payment gateway that allows you to receive payments securely and quickly. Payoneer is one of the most popular payment gateways for freelancers, and it's easy to see why. So let's look at some key features, pros and cons, and how to use it as a freelancer.
Key Features
Payoneer offers many features which make it an ideal choice for freelancers. First, it has low transaction fees for sending payments around the world. It also charges no setup or monthly fee, making it an affordable option. Additionally, Payoneer has fast processing times—payments are typically processed within 24-48 hours—and users can access their money via bank transfer or prepaid debit card. Finally, it offers around-the-clock customer service in multiple languages, allowing users to get help with any questions or problems they may have promptly.
Pros & Cons
Using Payoneer has many advantages for freelancers. Its low transaction fees appeal to those who want to save money on international transfers. Plus, its fast processing times mean that payments are received quickly, which can be beneficial when working on tight deadlines or with clients who need invoices swiftly paid. Additionally, its customer service is available all day long in multiple languages. So users can always get assistance if they need it. On the downside, some users report that exchanging currencies can be difficult with Payoneer. In addition, its interface isn't as user-friendly as other payment gateways like PayPal or Stripe.
How To Use It?
Using Payoneer is simple for freelancers. All you have to do is sign up for an account and provide your banking information so that your payments can be deposited into your arrangement directly from your clients (or from platforms like Upwork). Once your account is set up and you have verified your identity via email or phone number, you can start accepting payments through Payoneer immediately! You will also have access to detailed reports showing you all your transactions in one place so you can easily keep track of your income over time.
Payoneer is an excellent choice for freelancers who need an efficient way to accept payments from clients worldwide without incurring hefty transaction fees or waiting long periods for their prices to process. Its low cost makes it appealing, and its fast processing times mean you won't have to wait too long before getting paid after completing a job or invoice. Additionally, its customer service team is available 24/7 in many languages. So help is always available if needed! So if you're looking for an easy way to process international payments as a freelancer, try Payoneer!
---
Why Should Freelancers Consider a Wire Transfer?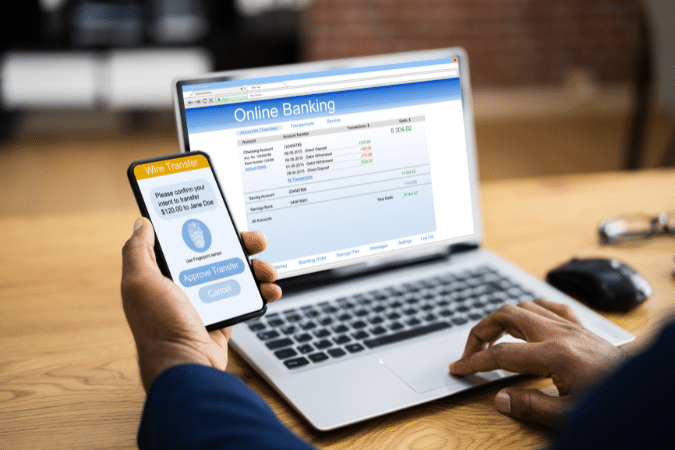 For freelancers, getting paid for their work is always top of mind. That's why you must ensure you have the right payment gateway. One of the options available is wire transfer payments, which offer some distinct advantages over traditional payment solutions.
Key Features
Wire transfers are electronic payments from one bank account to another. To set up a wire transfer payment gateway for freelancers, you must provide details such as your bank account information and routing number. Then, the money will be transferred directly into your account with no additional fees or charges. It's a fast, secure way to receive payments from clients.
Pros and Cons
One of the main benefits of wire transfers is that they are more secure than other forms of payment. In addition, there is less risk of fraud because funds are transferred directly between two banks rather than through an intermediary service like PayPal or Venmo. They also offer more flexibility regarding international payments since they can be used in any country that supports wire transfers. On the downside, they can be expensive due to the transaction fees associated with each transfer. In addition, it may take several days before the funds are available in your account.
How to Use it?
Using wire transfers as a payment method for freelancing projects is relatively easy once you have set up your payment gateway. All you have to do is request that clients send their payments via wire transfer using your bank account information and routing number provided by your bank or financial institution. Make sure that you keep records of all transactions. So you can easily track what has been paid when it arrives in your account.
Wire transfer payment gateways are ideal for freelancers who want to receive secure payments quickly and easily without additional fees or charges. They offer more security than traditional methods such as PayPal or Venmo. In addition, they can be used internationally with ease. However, there are some drawbacks, such as high transaction fees and delayed availability of funds. So it's essential to weigh all options before deciding which payment method best suits your needs as a freelancer. Then, with careful consideration and proper research into the pros and cons of each option, you can find the perfect solution for receiving money from clients on time every time!
---
The Benefits of Using Online Payment Apps for Freelancers – Receive Freelance Payment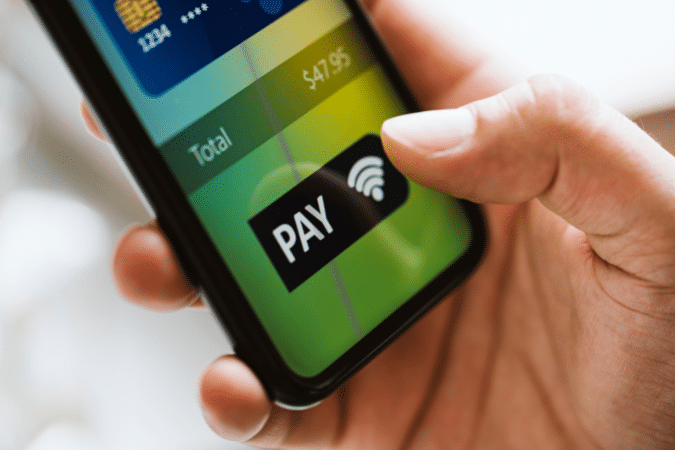 As a freelancer, getting paid on time can be a challenge. Having an online payment app to handle payments can help streamline the process and make it faster and more efficient. Not only do online payment apps provide convenience, but they also offer other benefits. Here are seven advantages of using an online payment app as a freelancer.
1. Increased Efficiency
An online payment app makes billing and collection easier for freelancers and their clients. Instead of waiting for checks to arrive in the mail or manually entering credit card information into an e-commerce system, everything is done electronically with just a few clicks of a button. This means you will get paid faster, which helps increase cash flow and reduce late payments or unpaid invoices.
2. Automated Billing & Invoicing
With an online payment app, you can set up automated billing and invoicing processes so that your clients receive invoices on time every month without manually creating them yourself. This helps save time and energy while ensuring your clients always have access to the most up-to-date invoice information.
3. Secure Payments
Online payment apps use advanced encryption technology to protect your customers' data from cyber criminals while ensuring their payments are processed securely each time they purchase. This gives customers peace of mind knowing that their personal information is safe when making transactions with you, which increases customer loyalty and satisfaction in the long run.
4. Mobility
Most online payment apps are designed for mobile devices, meaning you can collect payments anytime, anywhere, without being tied down by location or hardware constraints. This is especially handy if you need to travel to meet with clients or attend conferences but don't want to miss out on any potential income opportunities!
5. Scalability
Many online payment apps offer scalability options so that you can easily adjust your fees depending on how many transactions you're processing each month or how large a project you're working on at any given time. This ensures that your business can grow without worrying whether it has adequate resources for handling more extensive projects or higher volumes of transactions each month!
6. Payment Tracking & Reporting
Because all data is tracked electronically through an online payment app, it's easy for freelancers to track payments from multiple sources in one place. You can also quickly generate reports, allowing you to review past invoices and identify potential discrepancies.
7. Cost Savings
Finally, using an online payment app helps reduce overhead costs associated with accepting traditional forms of payment such as cash, check, money orders, etc. By eliminating these costs, freelancers can maximize profits while providing excellent customer service!
Overall, numerous benefits are associated with using online payment apps as a freelancer. From increased efficiency and scalability options to secure payments and cost savings, these apps offer something for everyone—and they make it easier for freelancers everywhere to get paid quickly and efficiently! So consider investing in an online payment app today. It could be just what your freelance business needs!
---
Tips For Quicker Payment as a Freelancer – Receive Freelance Payment
Getting paid on time and in full can be a challenge as a freelancer. Late payments can cause financial strain, making it difficult to focus on the work. That's why freelancers need to establish protocols that will ensure timely payment. Here are five tips to help you get your money faster.
Set Clear Expectations From the Beginning
Before beginning any project, clearly defining expectations with your client is essential. This includes discussing payment terms, deadlines, and how long it will take for them to receive an invoice from you.
Having these conversations upfront can save you from dealing with potential issues later. You should also ensure that both parties document and sign all agreements to avoid confusion about their understanding.
Invoice Promptly
Once you have completed a project, invoice your client promptly – preferably within 24 hours of completing the work. The sooner they have your invoice, the quicker they can process payment and get money into your account. If possible, set up a system to send invoices out automatically once projects are completed. So you don't have to worry about manually creating them each time.
Professionals also recommend sending periodic reminders about unpaid invoices if clients forget or fail to pay on time. This is especially important if you've had trouble getting paid from specific clients or know they tend to be slow when making payments.
Accept Multiple Payment Types
The more payment options available for clients, the faster they will likely be able to send payment your way. Consider offering different types of card payments (e-wallets etc.), bank transfers, and other online payment services like PayPal or Venmo so that clients can pay in whatever way is most convenient for them at any given time.
Not only does this give customers more flexibility, but it makes it easier for them to track their expenses since they will have multiple sources of receipts/transaction records available to refer back to when needed.
Accepting multiple types of payments also reduces the risk of chargebacks which can delay payments even further if not addressed quickly and correctly!
Offer Discounts For Early Payment
Many businesses offer discounts if customers pay their invoices early. This incentivizes them to pay sooner rather than later, which helps speed up the entire process and gets money into your account faster than usual!
Consider offering a small discount (2-5%) off their total bill if they submit payment within a certain amount of days (i.e., within seven days). This gives customers an extra incentive to pay quickly while helping them get paid sooner than expected – everyone wins!
Use Automated Payment Solutions
Finally, explore automated solutions such as online invoicing platforms or payment apps that streamline all aspects of billing and collecting payments from clients – including sending out reminders about overdue bills and tracking transactions in real time! In addition, these platforms often feature helpful features like automatic notifications whenever new payments come through so that everything happens without requiring manual effort from either party involved – allowing both sides peace of mind knowing everything is taken care of quickly and efficiently!
With these strategies in place, you'll enjoy much more reliable income streams while still focusing on delivering quality results with each project completed!
---
Wrapping Up – Receive Freelance Payment
All in all, when receiving freelance payments, you must make an informed choice. You must be aware of the various payment options available. Then, you can decide the most suitable one for yourself.
The seven best payment methods discussed above should help you evaluate the most beneficial and cost-effective method for your needs. Paypal Payments are considered the ideal payment platform for freelancers due to their convenience and speed of operations. Other alternatives include Wise, Payoneer Payment, Wire Transfer, and other online apps like Stripe and Skrill.
If you want to receive your payments quicker, implementing some helpful tips might be useful. Therefore, consider using one or more of these methods to receive your freelance payments without hassle or delay! If you have enjoyed this blog post on How To Receive Freelance Payments, read our other blogs dedicated to helping freelancers succeed in their work.
Our Products
Everything you need in one place
Health Insurance
Customized insurance designed to meet your needs
Check Our Prices
Supplemental Health Insurance
Customized insurance designed to meet your needs
Check Our Prices

Life Insurance
Protecting the people you love
Check Our Prices