West Virginia is not the first place to offer an incentive to draw more people into becoming new residents to stimulate economic development. But their incentive program that began in 2021 outdid everyone else, with a fantastic value of $20,000 in total to remote workers. And they are accepting new applications again this year.
Targeting remote workers is a smart move since the popularity of remote work has risen exponentially since the start of the pandemic. What are the West Virginia moving incentive stipulations, and how can remote workers take advantage of this offer?
---
What The Incentive Includes
The program, Ascend West Virginia, was founded by former Intuit CEO and West Virginia native Brad D. Smith and his wife, Alys.
With their vision of the work-life balance they believed this state could provide, they partnered with Gov. Jim Justice, the West Virginia Department of Tourism, and West Virginia University to offer potential residents a robust and enticing package.
$12,000 Cash
The Ascend WV, a remote worker program, offers prospective residents one of the highest cash relocation incentives: $12,000.
How does that break down?
In the program's first year, accepted residents will receive a little over $825 monthly, totaling $10,000.
If residents decide to stay, they will be awarded another $2,000 at the end of the second year.
What about the other $8,000?
That's the value of all the other incredible parts of the Ascend WV package.
Free Outdoor Recreation
One of the biggest goals of this program is to highlight the state's natural beauty and outdoor recreation opportunities.
To help new residents experience this, they have added an outdoor adventures voucher booklet for $2,500 to be awarded to accepted applicants.
Throughout their first year, applicants can use these vouchers for outdoor activities like:
White water rafting
Skiing
Ziplining
Golfing
Mountain climbing
The program provides free outdoor gear rental for these adventures as well. Items like paddleboards, camping gear, mountain bikes, and more are on this list.
West Virginia is a state that offers so much in the way of outdoor recreation.
This state has one of the newest national parks to explore — The River Gorge National Park and Preserve — along with 35 other state parks.
It also contains 1.5 million acres of parks, public land, and almost 100,000 miles of rivers and streams.
Are you not looking to go that far into the wilderness?
There are five winter ski resorts and 130 golf courses to enjoy.
From rock climbing and mountain hiking to kayaking and scuba diving, there is little that the Mountain State can't offer adventurous souls.
Ascend WV is so dedicated to painting this state as an adventure destination that they are pumping a $16 million donation back into the development of outdoor recreation.
This program aims to make spending time in West Virginia's vast forests, mountains, and waterways more convenient and enjoyable.
Coworking Space
Brad Smith must understand the struggles of working from home since he included this benefit in the West Virginia program.
While most remote workers love not having to leave the house to get a paycheck, most will face times when they feel the need to escape.
New residents will have access to coworking space in their corresponding host town for an office away from home.
Not only will this provide a quiet and work-focused space, but it will also allow them the opportunity to connect with the other awardees and make new friends with similar circumstances.
Professional Development
Remote workers and self-employed business owners are constantly learning to stay abreast of the new developments in their industry.
Ascend WV wants to help with this endeavor.
Their program offers professional development through free classes from West Virginia College and from their list of business-building resources to those accepted into the program.
The John Chambers College of Business and Economics offers Remote Worker and Remote Manager certifications to add another layer of credibility to residents' resumes.
Ascend WV is designed to initiate economic growth for the state and to help those accepted into the program flourish in their professional and entrepreneurial initiatives.
Social Programming
Picking up and moving to an entirely different area can be challenging, especially with social life.
Leaving friends and family behind for this opportunity may be difficult, but Ascend WV understands this struggle.
That's why they've included social outings and events to help new residents network, socialize, and integrate into their community while Ascend picks up the tab.
One example is their Country Roads tour called "The Welcome Tour." On this mini road trip, new residents see the outdoor "headliners" and iconic landmarks West Virginia is well-known for.
Fun group activities like paddleboarding, yoga, and farm-to-table dinners will be a regular thing for recipients of this initiative.
Ascend wants West Virginia to "feel like home the moment they arrive."
---
Who Qualifies For This Incentive?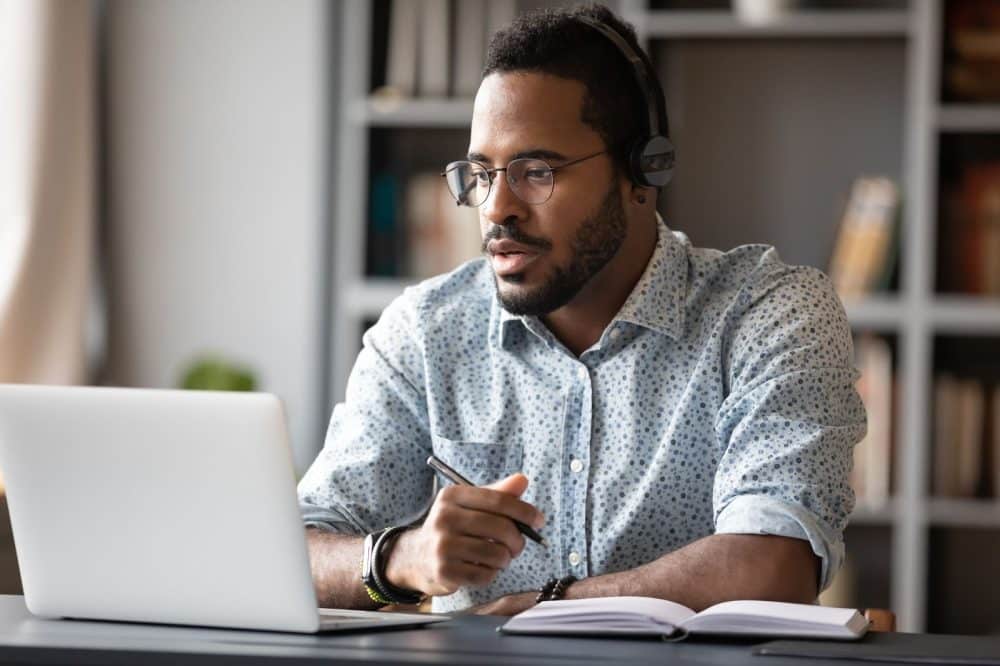 To qualify for this incentive, an individual must be considered a remote worker.
Remote work entails being employed with a company without needing to travel to the company's location. Remote workers typically work from home; however, many also enjoy traveling while working.
It is important to note that those who qualify must work for a company based outside of West Virginia or own a business established outside of West Virginia.
Applicants must be 18 or older, a US citizen or green card holder, and have full-time employment. This must be able to be employer-verified or proven with tax documents.
Those accepted must be able to move within six months of acceptance to qualify.
What about the applicants' families?
This offer is open to individuals with a spouse or family, and all are invited to move to West Virginia should the applicant be accepted.
Applications are open to West Virginia natives, but they must currently live outside of the state.
---
Where In West Virginia Can Accepted Workers Move?
This program is offered only in select communities. In the first year, the pilot program selected three cities. The first was Morgantown, then Lewisburg and Shepherdstown opened up. This year's selected communities include:
Greenbrier Valley
With rolling mountains on either side with a river running through the valley, Greenbrier Valley is perfect for those who want to enjoy a quiet and serene lifestyle. The Greenbrier River Trail is known for being one of the best for hiking, and the Monongahela National Forest offers acres upon acres of lush forest to explore. The Greenbrier Valley is best for individuals who would prefer small-town life.
Morgantown Area
The Morgantown Area provides the relaxed yet upbeat vibe of college-town life. West Virginia University is located in the heart of it. Plus, this area provides much in the way of outdoor recreation.
Coopers Rock State Forest, the West Virginia Botanical Gardens, WVU Core Arboretum, and Morgantown's Rail Trail are popular outdoor locations.
Eastern Panhandle
The Eastern Panhandle offers plenty of historic charm. In addition, the farmers market, outdoor beer garden, and boutique shopping can delight visitors with their quaint appeal. Located on the Potomac River, this area still provides plenty of outdoor adventure.
---
How To Apply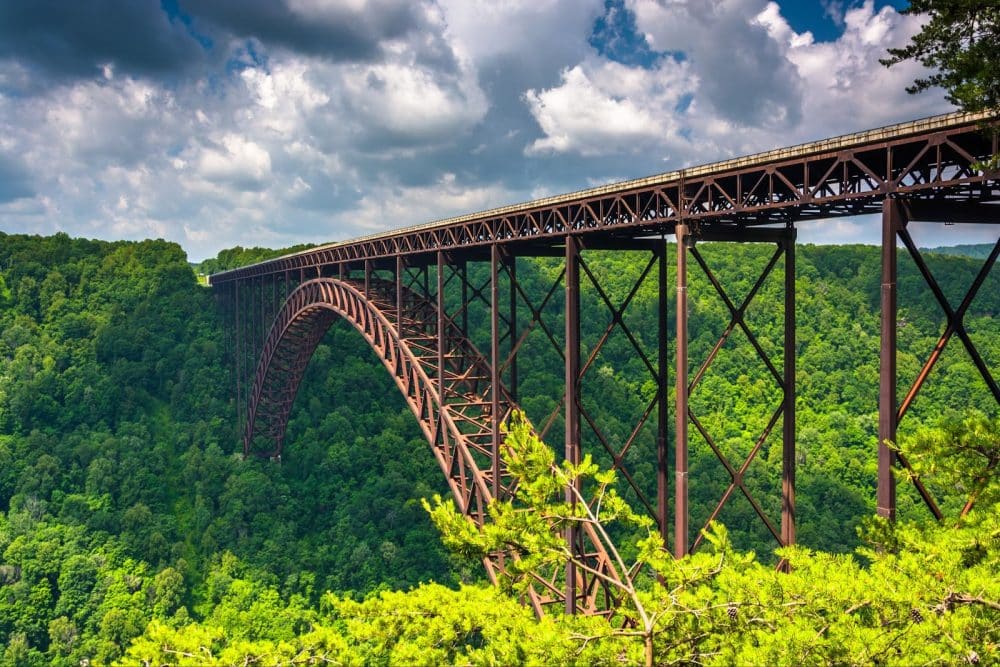 Those who want to apply for this opportunity must first decide which community they prefer. Then visit the Ascend WV website to fill out the online application.
Applicants who score highest will be asked to participate in an interview through video conferencing. The entire application process takes about two months.
---
What West Virginia Can Offer The Self-Employed
West Virginia is confident that it is an ideal place for remote workers seeking a better work-life balance with plenty of outdoor recreation.
Here are some of the reasons why this could be so:
Low Cost Of Living
According to the Forbes list of the cheapest states to live in, West Virginia ranks ninth. The housing cost in West Virginia is in the lower half of the country, and state taxes are fair. Since the program is designed for remote workers, they can take advantage of this low cost of living while still making the same income they had before.
Independent contractors working remotely can take those savings a step further by signing up for one of the
credit cards on this list
.
Four Distinct Seasons
While most states on the Forbes list of cheapest conditions are in the hot south, West Virginia is one of the few that experiences four distinct seasons. With cold winters, windy falls, rainy springs, and sunny summers, the quality of life offered by this state is unparalleled.
Natural Resources
This program would not be possible without the area's abundance of natural resources.
West Virginia has plenty of outdoor attractions and beautiful scenery for residents.
Skimming through the "11 Unimaginably Beautiful Places In West Virginia" makes it understandable why John Denver named this place "almost heaven."
Great Location
The central location of this state makes it close to some of the country's major cities on the east coast.
This list shows West Virginia is less than a day's drive away from almost everything.
The Morgantown community is close to Pittsburgh, and the Eastern Panhandle is about an hour's drive from Washington, DC.
Subscribe To SelfGood
Get up to date perks and Gigworker news. Easy. Simply. SelfGood. Subscribe.
---
Points To Remember
When considering the economic benefits of this West Virginia moving incentive program, applicants should know that the financial rewards are taxable.
It must also be stressed that accepted applicants must abide by the terms and conditions to continue receiving their monthly payments.
If applicants fail to meet these conditions, they will not have to pay back any money already received. However, they will no longer be a recipient of the rewards of this program: future cash payments, recreational benefits, or any other kind.
Housing
Although the program does require accepted applicants to move into the area, housing will not be provided. Recipients must find their new homes on their own.
Still, Ascend WV is committed to aiding its recipients with transitioning into their communities. They have a team of real estate professionals and community leaders who can assist those having difficulties finding adequate housing.
No doubt, making a move from state to state is a big decision to make.
To allow interested parties to do a "trial run" of living in West Virginia,
Ascend WV has partnered with Airbnb to provide coupons to those who want to visit before applying.
---
Conclusion
Ascend WV could be a transparent financial booster for those who move to the state for the incentive and the current West Virginian economy.
This program provides a significant opportunity for remote workers to relocate somewhere that offers a way to save money on living expenses — while living their life to the fullest.
The bonuses of receiving monthly payments and free access to many outdoor activities are just the icing on the cake.
Once applicants are settled into their new West Virginia homes, benefits are one of the first things they'll need to get squared away. Learn how an
Alliance of Gig Workers Membership
can help with that.