If you're a driver looking for flexible and reliable work, DashMart might be just the opportunity you need. DashMart, a San Francisco-based company, is a delivery platform that allows customers to order a wide range of products from local retailers and have them delivered to their doorstep within an hour. As a driver for DashMart, you'll be an essential part of this process, ensuring that orders are picked up and delivered efficiently and safely. However, before you can start driving for DashMart, it's essential to understand how the platform works and what your role as a driver will entail.
In this complete guide, we'll walk you through everything you need to know about working for DashMart, from the application process to earnings and payments and everything in between. Whether you're a seasoned delivery driver or just starting, this guide will provide the information you need to succeed as a DashMart driver.
---
Comparison of DashMart and DoorDash
Have you ever wondered what the differences are between DashMart and DoorDash? If so, you're in the right place! Below are some of the main differences between the two delivery platforms, and see which one is the best fit for you.
DoorDash is a food delivery app that enables customers to order food from local restaurants and has it delivered to their door. Drivers must be 21 or older, have access to a vehicle, and have an iOS or Android device to use the Doordash app. Delivery drivers receive 80% of customer tips and a base pay rate per delivery that varies by city. The average driver makes $15-$25/hour. Of course, earnings vary based on speed, demand, location, and other factors.
DashMart is a grocery delivery platform powered by DoorDash that lets customers order convenience store items like packaged desserts or ice cream from local Dashmart stores for same-day delivery. Drivers must be 18 or older with access to an insured vehicle and an iOS or Android device to use the app. Drivers can earn higher pay rates than the DoorDash app since more items are involved in each grocery order. Additionally, drivers receive 100% of customer tips and bonuses for hitting certain milestones.
Which Platform Is Better For You?
It depends on your needs as a driver! If you're looking for quick deliveries with short distances and frequent tips, then DoorDash might be right. On the other hand, if you want longer-distance deliveries with more items involved in each order (and possibly higher pay rates), then DashMart could be a better fit. Ultimately it's up to you to decide which platform suits your needs best!
DoorDash and DashMart offer great opportunities for drivers looking to make extra money delivering food or groceries around town. Both platforms provide flexible hours, decent pay rates, and plenty of customer tips—so it comes down to what kind of deliveries you prefer doing most! Whether it's food or grocery orders (or both!), there's something for everyone on these two platforms. So why not give them both a try today? It could open up some exciting new opportunities for you!
---
How Does DashMart Work for Drivers?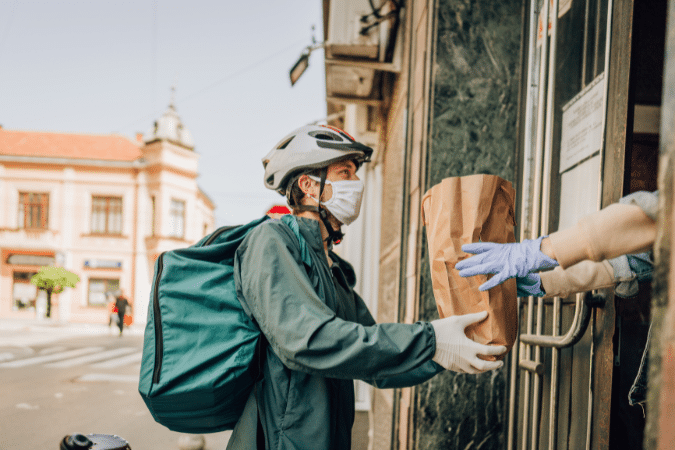 Are you a driver looking to save time and make money with your deliveries? Then, DashMart is the perfect solution! It's an online platform that connects delivery drivers with local businesses. With DashMart, you can quickly access convenience stores, local restaurants, grocery delivery, local businesses, and national brands all in one place. But first, let's break down the basics of how DashMart works for drivers.
How to Use DashMart as a Driver?
The first step in using DashMart as a driver is signing up. All you need to do is create an account on the website or mobile app and enter basic information about yourself. After you're set up, you can start accepting customer orders through the dashboard or mobile app. You can see what items are needed for each order and where to pick them up from. Once you have picked up the things, deliver them to the customer's address!
DashMart has made it easy for drivers to find orders by categorizing them according to the delivered item type. So whether it's dog food from a convenience store, local restaurant favorites, grocery delivery, or national brands – you can find it all on DashMart! This means that no matter what item a customer is looking for, they can easily find it on DashMart and get it delivered immediately. Plus, because there are so many different items available on DashMart – drivers will never run out of orders!
With every order fulfilled through DashMart, drivers will earn cash rewards that can be used towards future purchases or cashed out instantly via PayPal or Venmo. So using Dashmart makes life easier for customers who need things delivered quickly and helps drivers build their income over time!
Dashmart is an excellent way for drivers to save time and make money delivering items from convenience stores, local restaurants, grocery stores, and more. Plus, with its reward system -drivers can quickly increase their income over time by fulfilling orders from customers who use the service daily! So if you're looking for an easy way to make extra cash, sign up with Dashmart today and start earning money while doing what you love – driving around town!
---
Become a Driver on the DashMart Platform in Just 5 Steps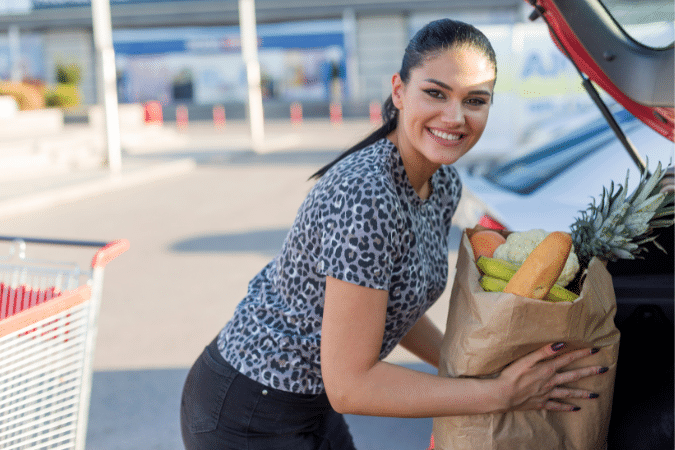 Are you looking to make some extra money on the side? If so, becoming a driver for DashMart might be the perfect opportunity. Signing up to become a driver on the DashMart platform is fast, easy, and only takes five steps. Here's how to get started!
Step 1: Create Your Account
The first step is to create an account on the DashMart platform. You can do this by visiting their website and clicking "Sign Up" at the top of the page. From there, you will be asked to provide basic information such as your name, email address, phone number, and address. Once you have filled out the required fields, click "Create Account," and your account will be created.
Step 2: Upload Your Documents
Once your account has been created, you must upload some documents proving your identity. These documents should include a copy of your driver's license or other government-issued ID, proof of insurance and vehicle registration, and any other relevant documents that may be required by state law or local regulations. After uploading these documents, they will be reviewed by a member of the DashMart team, and you will receive confirmation that they have been accepted within 24 hours.
Step 3: Take an Orientation Course
Before you can start delivering for DashMart, you must understand their policies and procedures for drivers. DashMart requires new drivers to take an online orientation course before beginning work with them to ensure that all drivers are adequately informed about these rules and regulations. The system consists of short videos explaining key topics such as safety protocols, customer service best practices, ultra-fast delivery techniques, and more. The entire course should take 30 minutes to complete. Understanding how things work at DashMart before hitting the road is essential.
Step 4: Schedule Your Availability
Once you successfully complete your orientation course, start scheduling your availability with DashMart! You can do this by logging into your account on their website or mobile app and selecting which days/times you would like to work each week or month. This allows drivers to set their schedule while ensuring that orders are delivered promptly when customers request them.
Step 5: Start Delivering!
After completing the previous steps successfully, you hit the road! You are now ready to start delivering orders with DashMart – remember all the safety protocols learned in orientation when out on deliveries! With every successful delivery, your earnings will increase, so don't forget to check back often to see how much money you've earned!
Signing up as a driver with DashMart couldn't be easier – just five simple steps anyone can follow! All new drivers must create an account before uploading documents proving their identity. Then, they must complete an online orientation course before scheduling their availability. Finally, they are ready to hit the road making deliveries whenever they choose—with every successful delivery made earnings increase so why not sign up today? A world of opportunity awaits those who join Dash Mart's ever-expanding network of delivery drivers!
---
How does it work for Drivers?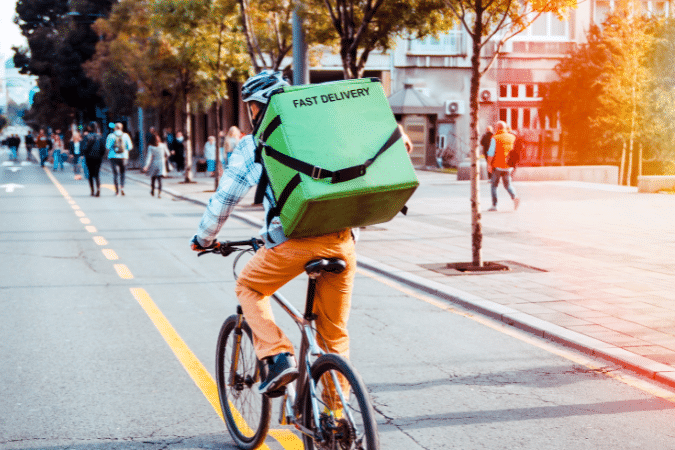 DashMart has become a popular way for customers to order convenience store items and have them delivered quickly. As a driver on the DashMart platform, you can pick up orders from various merchants and deliver them to customers.
Ordering Items
When you receive an order in your app, there are several pieces of information that you need to consider before accepting the job. First, look at the order details, such as what merchant supplies the item(s), what type of item it is, and how many things are needed. You will also see information about where to pick up the order and where it needs to be delivered. Once you have all these details, you can decide if this is an order that you want to accept or not.
Receiving Orders
Once you accept an order, it's time to pick it up! The merchant will give you a receipt with all their information, so keep this in case there are any issues with the order later on. Ensure all the items listed in your app match what the merchant gave – if something is missing or incorrect, feel free to contact customer service for help. When all items have been checked off, it's time for delivery!
Delivering Items
Now that everything has been checked off head towards your destination! When arriving at a customer's house, approach cautiously, as no one likes unannounced visitors at their doorsteps! Knock lightly or ring doorbells according to any instructions given by customer service. If someone answers back, then great. Just state who you are and why you're here (e.g., "Hi, I am [your name] with DashMart, and I am here to deliver your package(s)"). If no one answers, double-check with customer support if any instructions were left for deliveries during these times (e.g., leave the package at the designated area). In either case, ensure everything looks good before leaving so it can satisfy both parties with their experience!
DashMart is an excellent way for drivers like yourself to make money while helping people get items they need quickly and conveniently. Its simple ordering process, easy-to-understand directions, and helpful customer service team make working as a driver on DashMart much more enjoyable than other platforms available today! So why wait? Sign up today and start making money tomorrow!
---
Payment Options for DashMart Delivery Drivers
As a delivery driver for DashMart, you know that the success of your business depends on getting paid in a timely and reliable fashion. Fortunately, as a DashMart driver, you can access several different payment options. First, look at some of the most popular payment options available to DashMart drivers.
Direct Deposits
The most popular payment option for DashMart drivers is direct deposit. This lets you receive payments directly into your bank account in two days or less. All you need to do is provide DashMart with your banking information. They will handle the rest! The best part about this option is that no fees are associated, so all your earnings go straight into your pocket!
Credit/Debit Cards
Another excellent payment option for DashMart drivers is paying via credit/debit card. This option is great because it's fast – you only have to provide your card information. Your funds will be deposited directly into your account within minutes! Plus, there are no fees associated with this method either, so all of your money goes straight to you.
PayPal
This could be the right choice if you prefer an online payment provider like PayPal. With PayPal, payments are securely transferred directly into your account within one business day after DashMart processes them. Plus, there are no fees associated with this method either!
These are just some of the payment options available to DashMart delivery drivers. Each has its advantages and disadvantages depending on what works best for you and how quickly you need access to funds after each delivery job. Ultimately, the decision should be based on what makes sense financially for both parties involved – but whatever choice you make, remember that these methods are secure and reliable ways to get paid quickly and easily from DashMart!
---
Common Delivery Issues for DashMart Drivers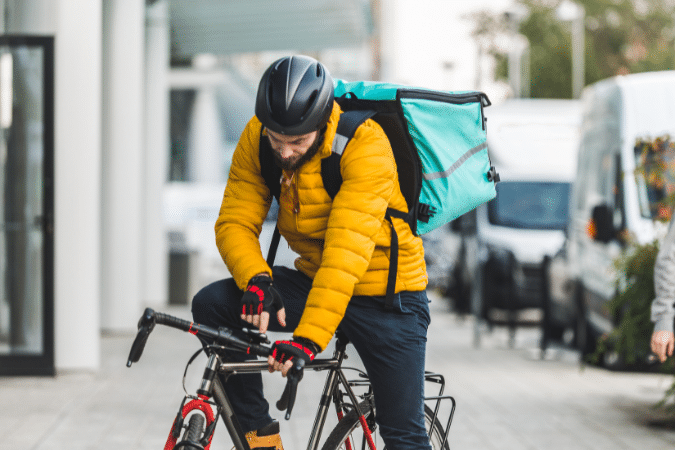 If you're a delivery driver for DashMart, you know that no two days are the same. You could be delivering groceries one day and furniture pieces the next. But while the items you provide may differ, chances are, some of the common issues you face on the job will stay the same. Learn more about some of these common delivery issues, plus tips on addressing them like a pro!
Lost or Stolen Packages
Unfortunately, lost or stolen packages are an all-too-common issue for delivery drivers. Therefore, it's essential to remain vigilant to ensure that packages get delivered into safe hands and not those of thieves or miscreants. When dropping off a package, double-check it's secure in its intended destination before driving away. It can also be helpful to note details such as license plates or any suspicious activity when making deliveries just in case something goes wrong.
Heavy Lifting
As a delivery driver, you'll probably need to do some heavy lifting as part of your job. This is especially true if you're delivering large items such as appliances. Ensure you've adequately secured them with straps before transporting them to avoid potential injuries. When possible, try to recruit help from someone who can assist with heavier items so they can be safely lifted and transported without risking injury.
Late Deliveries
Sometimes due to unforeseen circumstances such as traffic congestion or bad weather conditions, your deliveries may end up running late, which could lead to customer dissatisfaction. To minimize late deliveries and keep customers happy, try planning by checking traffic levels before leaving on your route and allotting extra time for delays so that you can still meet your expected arrival time even if something unexpected happens. Additionally, keeping customers updated on their expected arrival times via text or phone call can go a long way in keeping them informed and satisfied with your service.
Delivery drivers are essential in ensuring goods get where they need to go on time and intact. While you may face issues while doing this job, like lost/stolen packages and late arrivals, due diligence is critical in tackling these problems efficiently while providing excellent customer service along the way!
---
Tips for Maximizing Earnings with DashMart as a Delivery Driver
1. Take advantage of busy times.
DashMart encourages drivers to work during peak hours when there is the most demand for deliveries. This often means more tips and higher earnings overall.
2. Use multiple delivery platforms if possible.
Having access to more than one platform allows you to find jobs available in various physical locations. This can help you maximize your earning potential.
3. Get to know the local area.
Knowing the best routes and shortcuts can help you make timely deliveries, resulting in more satisfied customers and more extensive tips for your service.
4. Provide exceptional customer service.
Going above and beyond for DashMart customers will ensure you always leave a positive impression. This leads to more satisfied customers and more essential tips.
5. Be prepared for busy days.
Ensure you have plenty of supplies, including water, snacks, phone chargers, and any other items you may need while on the job. This will help ensure your deliveries go smoothly and you make the most of each job.
6. Use incentives such as DashMart's referral program.
For example, referring friends to become delivery drivers can help you earn extra money and also allow you to build a network of like-minded individuals in your area.
7. Take advantage of promotions.
DashMart frequently offers promotional opportunities for drivers, such as bonuses for completing a certain number of deliveries or referrals. These promotions can help you boost your earnings and reach your goals more quickly.
8. Stay organized and efficient.
The better you keep track of your jobs and deliveries, the more likely you are to succeed as a DashMart driver. In addition, staying organized and efficient will help you maximize your earnings.
By following these tips, you can make the most out of your role as a DashMart delivery driver and take advantage of all available opportunities. You can earn higher wages and reach your goals quickly with hard work and dedication.
---
Sum Up
DashMart is an incredible way for drivers to make extra money on their schedules. Not only is it flexible and easy to use. But the rewards are worth the effort. Plus, drivers can take advantage of numerous bonus rewards and special offers. Best of all, signing up is free and only takes a few minutes. So why not try it? We hope this blog post has provided you with a comprehensive overview of how DashMart works. Before signing up as a driver, please read our other blogs, which provide additional tips and advice on maximizing your earnings as a delivery driver. Thanks for reading!