You have a service that everyone needs at some point: junk removal. The only thing keeping you from connecting with these potential clients is that they don't know your business exists yet.
That's why a marketing strategy is the key to your success. The right advertising plan will make your junk removal business a household name in your targeted market area.
Since your services are for nearly everyone, you have plenty of potential marketing plan options. This guide will walk you through the top strategies used by other junk removal companies and how you can harness their power to build a thriving business.
---
1. Pinpoint Your Niche
Although it's not a business most people talk about, junk removal is a ten billion dollar industry. It's a job that serves a massive market, and it doesn't require any particular education or certification to complete.
These factors make junk removal services a popular choice for those many newcomers to the world of self-employment. These factors are also why you'll need to stand out if you want your business to be competitive.
Junk Removal and Niches
In any competitive industry, including yours, it's vital to find your niche and capitalize on it. This strategy defines how the services you offer set you apart from your competitors and convince your market to choose you.
By choosing a niche, you take the wide market of people and businesses with unwanted junk and narrow it down to those you can target specifically. This helps your business compete with others because you offer services many other junk removal companies don't.
With a more targeted market, you can focus on their specific needs rather than a one-size-fits-all product or service. This tactic increases loyalty, which builds word-of-mouth referrals (we'll talk about those later).
In summary, a general market gets you more access to people. On the other hand, a niche market gets you in front of the right people and, therefore, increases your opportunities for success. You cast a smaller net, but you're more likely to catch the right kind of fish.
Examples of Niches For Junk Removal
You know the importance of a niche for junk haulers, so the next question is how to pick one for your junk hauling business.
Here are some of the ways other companies like yours have set themselves apart from the crowd:
Offering recycling services alongside junk removal
Performing pick up services, then sorting through the collection and selling valuables, aluminum, and other treasures
Offering multiple unusual-sized trucks or equipment that can get into small areas
Getting licensed to remove toxic and hazardous waste
Do any of these sound up your alley? If so, you could have found your niche. However, before you go any further, it's time to use data to narrow down your target audience even further.
---
2. Narrow Down Your Target Market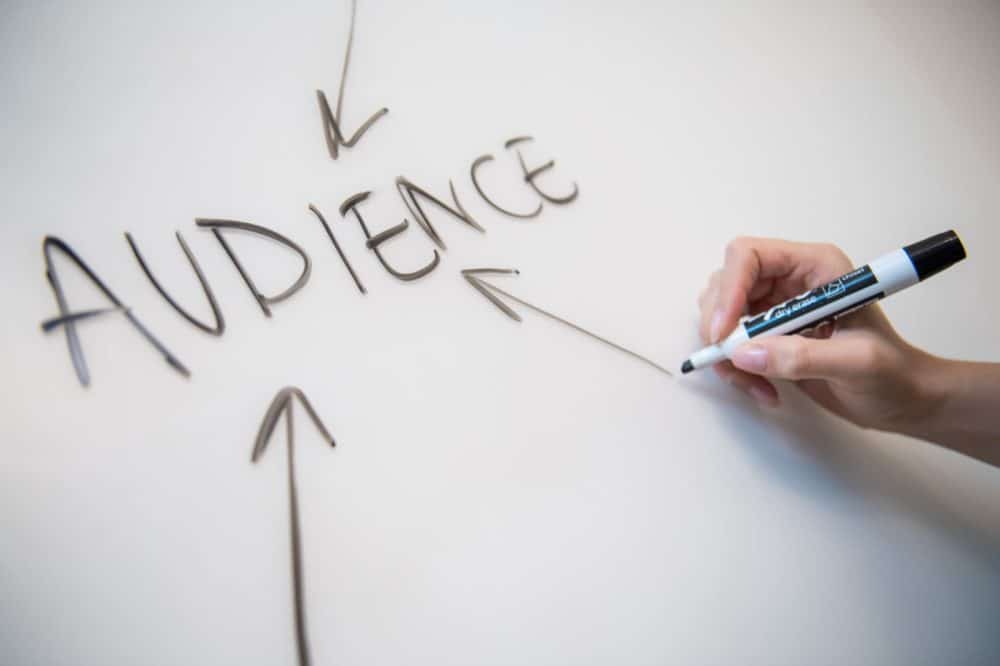 A "target market" strategy is about deciding how to pinpoint your advertising message. Remember, if you spread your marketing ads to reach everyone, you're less likely to fully connect with anyone.
Finding Your Main Audience
You have an idea of a niche you want to capitalize on; now, you must decide who the primary audiences are that need that service and whether they're in your work radius.
This process can't be stressed enough. It's a strategy that franchises spend substantial money on before they agree to open in a new area.
The idea is that it's better to spend money early to find out if the business will be successful than to build in a location where the target market isn't populated.
How to Research Your Target Market
This research process helps reduce the problem of an empty pool of fish. You can have a fantastic brand, a catchy slogan, and a blazing marketing team, but you'll have to adjust your niche and services if there isn't a market in your work radius.
The good news is that you can find all this out yourself online. First, decide who your top choice of a target audience is. Then, use your work location's statistics page to determine if they are in your area.
For instance, if your target market would be 20-40-year-olds in Hershey, PA, you might search for the average age of that area's population. From there, you might see that the median age in the area was 46, setting it outside your target.
This step is a wealth of knowledge for startups, as you can find out everything from how many are homeowners to what the average educational background is with a couple of clicks.
Questions to Guide Your Research
To get you started on your research and data collection, consider these questions:
Who is your preferred audience? Will it be consumers, businesses, or both?
What is your work radius? Will you focus on local junk removal only, or will you travel?
Is there enough of your target demographic in that area to ensure a healthy demand for junk removal jobs?
What is the average income for your customer base?
Next, you'll take the knowledge you gleaned from your research and start applying it to the competition in the area. There's no reason to set up a business for a specific market if that group is already being taken care of and you can't offer anything that the competition doesn't already provide.
---
3. Get to Know Your Competition
Now that you know what you offer and who you're trying to capture in your market let's analyze the competition.
Do some research on other business owners who offer similar services in the area you plan to serve. With a few phone calls or Google searches, you'll have a solid picture of your competition.
Pull out a notebook with a sheet for each competitor. Write down the answers you find to questions like:
What services does each company offer?
How much do they charge for their services?
What's their geographic range?
What do their brand, mission, and reputation tell prospective customers about them?
Can you see any particular strengths on their junk removal website or other marketing materials?
Do you notice any weaknesses they have that you could fill?
Once you've thoroughly analyzed each competitor, it will be easier to see where your business fits into the local industry. Use the knowledge you acquired to help determine your pricing structure, and see if you can fill in any of the gaps.
For example, do any of your competitors offer toxic and hazardous waste removal? If not, it could be worth looking into getting a hazardous waste permit to provide this service.

Subscribe To SelfGood
Get up to date perks and Gigworker news. Easy. Simply. SelfGood. Subscribe.
---
4. Start Marketing Locally
With your research finally completed, you know your ideal audience and what needs you can fill for them. You also have a thorough picture of which businesses are available for your potential customers to choose from when they need junk removal services.
It's time to use your marketing budget to reach them. Since you're limiting your business to a particular range, it's wise to advertise locally and get your presence known.
Strategies for Local Marketing
You might be surprised to learn that a large percentage of business owners don't advertise at all. Instead, once they get established in an area, they rely on word-of-mouth and testimonials rather than the typical lead generation methods.
Consider your local marketing budget as a temporary stopgap that might or might not be a long-term expense. If you do it well as you're getting your junk removal business set up, you could become so busy that you don't need to advertise.
Suggestions for Easy Local Marketing
Ready to make that happen? Here are a few tried-and-true methods for local marketing of services:
Connect with your local Chamber of Commerce and get involved with community events. Consider sponsoring a local sports team or theater play to get your name out as a family-oriented business owner.
Network with other business owners who aren't competitors. Collect their cards and info, and if you run into anyone who needs that product or service, refer them to your new contact. They'll be more likely to pass your name on in the same manner.
Start a loyalty program. Indeed, most of your customers will only need you once, but plenty of businesses, property managers, and other providers have repeated use for junk removal services. If you have a loyalty program in place, they'll want to return to you.
Consider a referral program, too. Offer a discount or free service for customers who refer other paying clients to your business.
Give away marketing products. Promotional products are one of the best ways to get a return on your investment. When someone receives a free item, like a pen, a t-shirt, or even a frisbee, they begin to recognize your brand. When they use that item, they're sharing the recognition with others. This marketing makes them more likely to use your company when they need a junk removal service.
From flyers to business cards and promotional merchandise, you need to invest your marketing budget wisely. Still, if you can get an amazing deal and cut your costs, that's an even better use of funds. That's why so many self-employed business owners sign up for an Alliance of Gig Workers membership.
At Selfgood, you'll get access to discounts at hundreds of providers nationwide. So whether you need printed documents, brand merchandise, or low-cost health insurance, Selfgood's network can make it happen for you with competitive pricing.
These strategies will get your name in front of your target market, who will then be curious about your business and start digging for more details.
---
5. Build Your Online Presence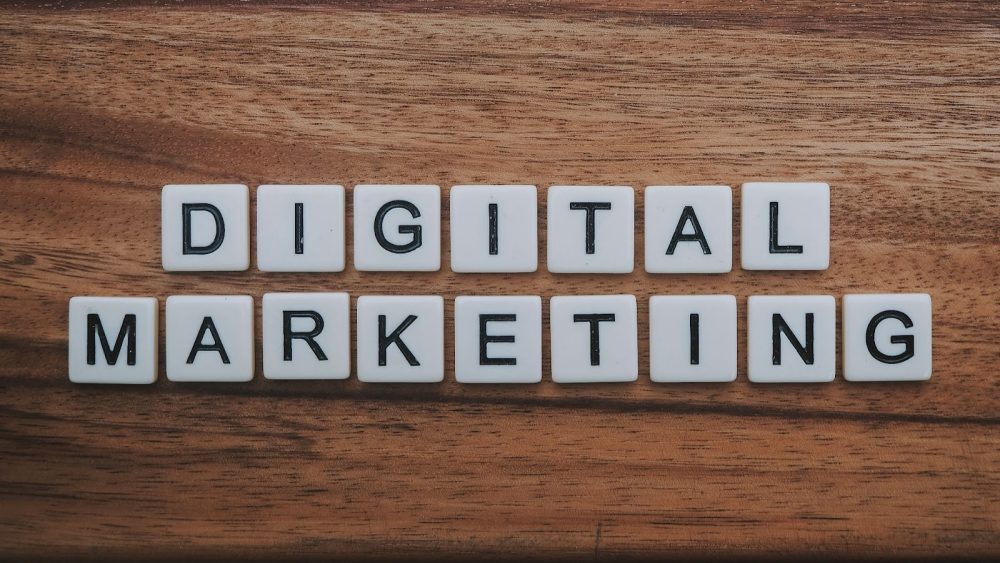 Once the community recognizes your name, people are going to start researching you online to see if you're "legit." Of course, you know you are, but with a solid online presence, you can catch business that might otherwise slip by.
Simple digital marketing is easier than you think, even if you have zero experience in things like search engine optimization and website building.
Strategies to Build an Online Presence
There are thousands of new businesses that start up every year, and they are all doing the same thing you're doing. That helps you because you don't have to reinvent the wheel. There are tips out there to guide you, like these simple suggestions:
Start by setting up a Google My Business account. It's a free service available to any business owner that makes your company active when someone does a Google search for your services. It also adds your location to Google Maps.
Create a social media account, such as a Facebook page or a LinkedIn page for your business, and ask for customer reviews from previous clients.
Start a website using locally targeted SEO. Local search engine optimization just means adding keywords that connect prospective customers to your business when they do an online search.
Advertise on social media. You can do this for free by posting on your feed regularly or using the pay-per-click (PPC) options many digital marketing providers offer.
If any of this sounds intimidating, don't let it stop you from moving your business forward. You can easily find someone to create your website design and landing pages for you on freelance sites like Fiverr. Hire a marketing agency service to handle your SEO, ads campaign, and social media marketing until you know what you're doing.
Ultimately, setting up a strong online presence will more than pay for itself, even if you hire an expert to get the job done for you.
---
Conclusion
As a new junk removal operator, you know you're providing a vital service. Hauling loads of garbage to the landfill or other location is something you can do that millions of people can't.
The only thing is that you need everyone in your target market, from local businesses to renters and homeowners, to know you exist. That can easily happen with these marketing strategies and an Alliance of Gig Workers membership to help you save money.