Once you reach a certain level of skill as a DJ, you'll have the confidence to take on just about any gig. If this describes your current situation, you're in the right place. While DJing is a skill on its own, marketing is an entirely different skill that requires practice and patience.
The good news:
This guide covers nine DJ marketing strategies to land more gigs and build your music career.
By following our outlined strategies, you'll be well on your way to playing more shows and making the most of your passion.
---
1. Define Who You Are as a DJ – DJ Marketing Strategies
Who you are as a DJ separates you from all the other DJs competing for the same gigs. So, define your DJ brand and what makes you, well — you.
This way, you can create a comprehensive digital marketing plan for your DJ business. That includes making your DJ name, writing a DJ bio, deciding on pricing, and figuring out what you want from your DJ career.
Also, focus on these questions as you define your DJ brand:
What's Your Dj and Music Niche?
Will you be blasting music from the top 100 daily hits, or do you enjoy promoting underground indie artists?
Do you like playing trending TikTok remixes or EDM sets?
What's Your Target Market?
People hire DJs for private parties, charity galas, athletic events, and other gatherings. So now's the perfect time to decide which event or events you fancy.
What types of venues do you want to play in?
Are you hoping to open for big-name DJs or play at nightclubs?
Do you want to be a mobile DJ or a wedding DJ?
Who Are Your Ideal Clients?
Are your target clients' families, couples, festival organizers, club promoters, or retail managers?
Consider the traits that tie them together, such as their gender, age, and music preferences.
What's Your DJing Style?
If asked to describe your vibe, what would people say?
Are you engaging, groovy, family-friendly, or spontaneous?
Why This Step Is So Important
If you have trouble honing in on your DJ brand, study your all-time favorite DJs.
First, find out what events they play, what makes them stand out, and how they fire up a crowd. Next, brainstorm ideas on how to put a unique twist on their style.
Although this may seem basic, this is the most crucial step of your marketing process. Without a defined DJ brand, your marketing efforts won't have the consistency needed to become successful.
If you need to take a few days — or even a few weeks — to think about who you are as a DJ, take that time.
Create a document covering every aspect of your DJ brand, from your music and performance style to your target audience and preferred venues.
Read Also: A Freelancers' Guide to Pricing Their Goods and Services
---
2. Build a Social Media Presence – DJ Marketing Strategies
Nowadays, more than half the global population lives on social media platforms. According to Statista, over 4.26 billion people use social media. As you probably know, social media and technology have completely changed our lives.
If you take the public subway or bus and look down the passageway, you'll notice that 99% of people look down at their phones. This is because people are now less socially engaged in their real life in favor of their online personas.
Let's talk about how social media ties into your DJ career:
The Best Social Media Platforms For DJs
Thanks to TikTok, YouTube, Instagram, and Facebook, you can instantly become a global sensation with thousands of fans. A rapid blowup also leads to many opportunities in the form of DJ gigs because your fans will want to book you for performances as a newfound star.
The key to landing more gigs is to build a social media presence and create a lot of content. People spend all day on TikTok and Instagram. These two platforms alone will allow you to reach millions in your target demographic.
Social Media Is a Numbers Game!
Creating good content requires a lot of dedication, patience, and testing. You'll also need to brainstorm content ideas and learn about the TikTok and Instagram algorithms. In short, the longer your audience watches a TikTok video, the more people TikTok will show your video to. This metric, called "Average Watch Time, "is the most important KPI for the TikTok algorithm.
TikTok aims to keep people on the platform as long as possible. In other words, TikTok likes videos with high average watch times because they keep their users engaged on the app. Keep this in mind with all the content you create in the future. Sure, social media followers don't always translate directly into more gigs. But you'll boost your reputation and social proof when you show future clients your social media profiles.
---
3. Create Innovative Content – DJ Marketing Strategies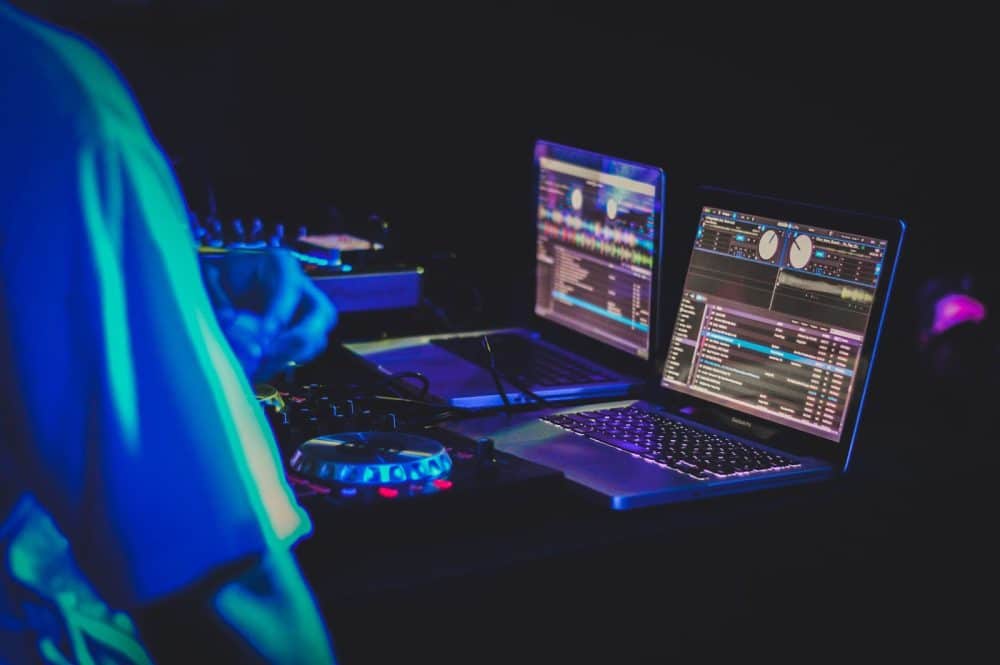 Now that you understand the importance of social media, you should have created your accounts already. Begin by making accounts on YouTube, TikTok, Facebook, Instagram, and Twitter. But, of course, you can make social media accounts for any platform you'd like.
There are many different formats you can shoot and several ways to build your online presence, such as:
Discovering Hashtags
For instance, you can go on TikTok and look through different DJ-related hashtags like #DJ, #mashup, #DJremix, and #DJTikTok.
In these hashtags, you can find DJ content that's currently trending. The current trends are throwback songs, mashups, and songs for different moods and situations.
Experimenting With Different Formats
Look through all the styles of content you can create and jot down your favorite formats. Then, brainstorm ways to innovate on these formats to add your spin and creativity. Although you could copy other people's designs, keep your DJ brand in the back of your head. You're also free to post any content — skits, remixes of trending music, playlists, and anything else DJ-related.
Creating New Trends
As you learned in the previous sections, you need a high average watch time to get a lot of views on TikTok. For this reason, building a storyline or emphasizing current trends in your videos is essential.
For example, famous social media DJ Jovynn rose to fame for posting mashups of hit TikTok songs. The caption is the name of the two pieces, but viewers need to watch a significant part of the video to hear the mashup.
Viewers hear the first song and wait to hear how the DJ mixes in the second song. Although you don't need to copy this exact idea, this explains why mashup content is effective.
Where to Share Your DJ Content on Social Media
Once you create some content, you can share it on every social media platform, like:
TikTok
YouTube Shorts
Instagram Reels
Facebook Videos
Don't be afraid to post the same video on every social media channel. This way, you can maximize the number of impressions and viewers.
Subscribe To SelfGood
Get up to date perks and Gigworker news. Easy. Simply. SelfGood. Subscribe.
---
4. Order & Hand Out Business Cards – DJ Marketing Strategies
Business cards may seem outdated. Yet, they're still an effective way to give out your contact information to a large number of people in a rapid fashion. Of course, if you want to draw attention to your blossoming DJ career, you shouldn't use a plain and boring business card. Instead of the standard business cards seen in movies and TV shows, design a beautiful business card.
Your business card should include your unique design, DJ logo, real name, and contact information. It should also contain links or QR codes to your social media pages. If you don't have design experience, you could hire a designer on Fiverr or Upwork to create your business card. Remember, a well-made business card might pull in clients in the future at an affordable cost, sometimes a few cents per card.
How to Hand Out Business Cards (Respectfully & Strategically)
Once your business cards arrive, keep a stack on your body at future gigs, events, networking sessions, and festivals. If you have a great conversation with somebody, hand them your business card before you walk away so you can keep in touch.
Then again, if the conversation lasts long, it may be a bit impersonal to hand them a business card. In this case, you're better off taking out your phone and getting their phone number first. Then, if it feels right, you can give them your card so they can check out your social media content.
Related: How to Start a DJ Business: The Business Side of Things
---
5. Network and Build Relationships – DJ Marketing Strategies
As a small business owner and a freelance DJ, you must always network and build personable relationships. Since you're working for yourself, you are your boss. And opportunity can come knocking. So, connect with people in your niche and attend events you want to DJ in the future.
Don't forget to support other DJs and attend their events. You can study how they operate, what makes them successful, and what venues and events they play. You can also meet the people who hired these DJs and explain your interest in performing at future events.
Remember:
You want a reputation as a DJ who's personable, fun to talk to, great to be around, and the life of the party.
---
6. Start With a Free Gig – DJ Marketing Strategies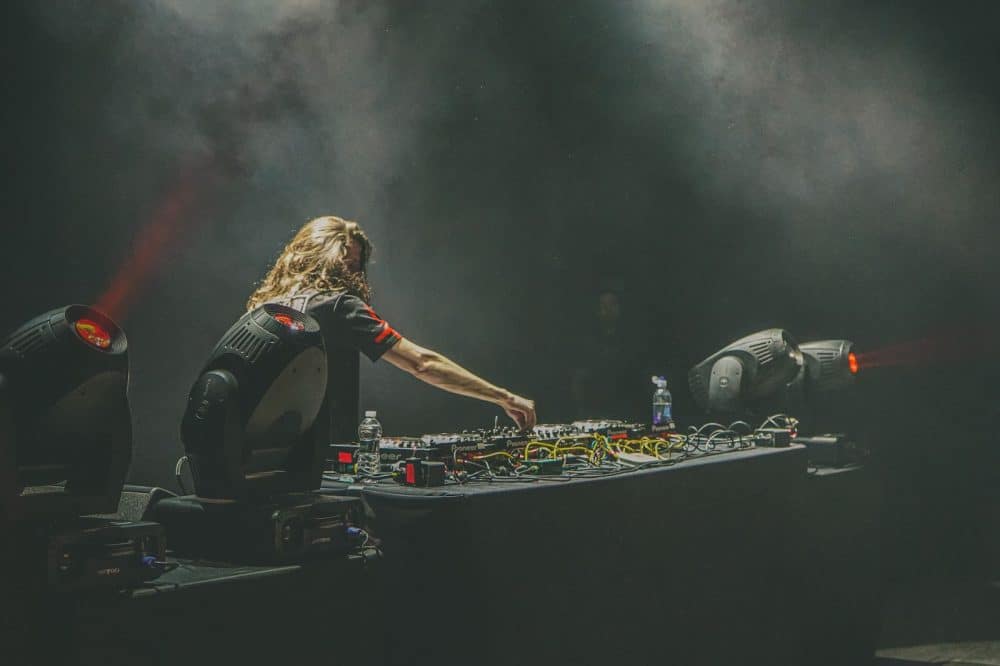 If you're getting off the ground and haven't played many gigs, playing free gigs lets you build experience and trust with the promoter. Free gigs are also a genius way to harvest a lot of content for your social media pages with a single event. Reach out to potential clients and ask them if they have any upcoming events. If they do, explain how you're willing to play the first gig for free to build trust and experience with them.
We also recommend bringing friends to the gig and asking them to film videos and take pictures.
Why?
Another significant part of social media is that you no longer need professional equipment. That's because social media platforms compress videos and pictures. That makes phone cameras more than capable of taking great photos and videos. Make sure your friends snap various shots so you can continue reposting content from the same gig for weeks or months to come.
---
7. Advertise Based On Your Niche – DJ Marketing Strategies
The next step is to advertise based on your specific niche. For example, if you only want to DJ at weddings, you can mail wedding planners directly. But, again, the goal is to find your target niche and jump in head-first.
Beyond physical marketing materials, that strategy includes looking for opportunities on Facebook groups, Twitter, local event websites, and more related to this niche. Focus on becoming a specialist in your place to find and capitalize on opportunities. The more people you reach out to, the larger your network becomes. In doing so, you may receive opportunities that weren't available in the past since you're now in contact with such a large social circle.
Some examples of niches include:
Sweet Sixteens
Bar & Bat Mitzvahs
Proms
Lounges
Nightclubs
No matter your DJ niche, there are ample gig opportunities. The key is to conduct as much research as possible and put yourself out there to land gigs.
Ask yourself this — How can you expect to get gigs if people don't know who you are?
---
8. Ask for Referrals – DJ Marketing Strategies
Another fantastic idea is asking previous clients you've succeeded with if they know anybody interested in your DJ services. Entrepreneurship is about leveraging your network, being communicative, and being passionate. Since you already had a successful gig with a previous client, you shouldn't be afraid to ask them for more help.
As a small business owner, you must proactively engage with your network and create opportunities out of thin air. Word-of-mouth is one of the best ways to get new clients and more experience in the music scene.
---
9. Build Next-Level Playlists – DJ Marketing Strategies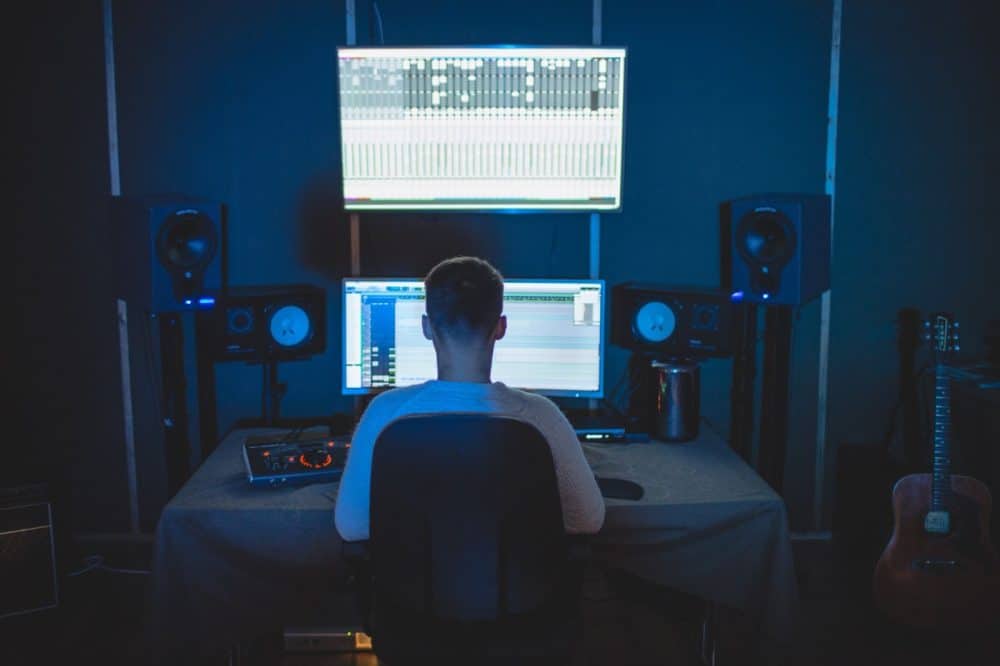 A great playlist or mix can get you noticed by a large audience. For instance, you can record DJ sets in your bedroom for your target audience. Now, say you like hip-hop music and playing at lounges. Why not DJ a hip-hop-driven set and post it on YouTube? This way, people searching for a hip-hop playlist can stumble upon your video.
You can also remix trending songs in your preferred style and upload them to your social media channels. Just make sure to keep your playlists up to date and make them shareable, too. It's also a great idea to create Spotify playlists and upload your mixes to Soundcloud and Mixcloud. Or jump on podcasts to promote your social media handles and land more gigs.
---
Conclusion – DJ Marketing Strategies
Once you've honed in on your DJ brand, it's time to plan out and launch your DJ marketing campaign by promoting yourself.
Helpful guides and marketing tips from resources like Selfgood can give you an edge and optimizations over other DJs in your niche.
Our Products
Everything you need in one place
Health Insurance
Customized insurance designed to meet your needs
Check Our Prices
Supplemental Health Insurance
Customized insurance designed to meet your needs
Check Our Prices

Life Insurance
Protecting the people you love
Check Our Prices