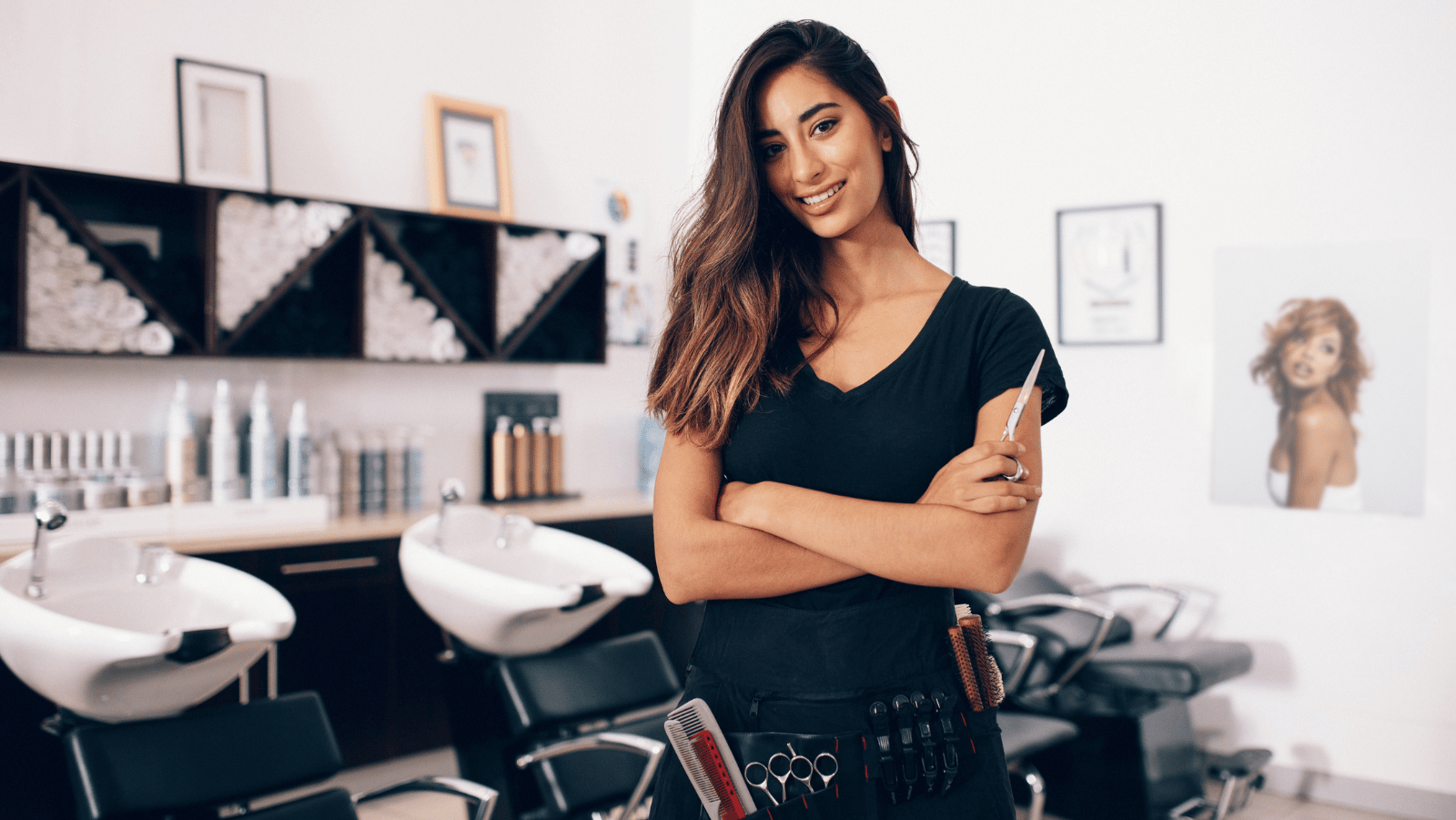 Table Of Contents
What is National Hairstylist Appreciation Day?

Celebrating National Hairstylist Appreciation Day

Self-Care Ideas to Treat Yourself for Your Hard Work

The Benefits of Celebrating Hairstylist Appreciation Day

Bottom Line
We all deserve a pat on the back for a job well done. One of the best ways to show appreciation is by treating yourself to something special – like dedicating today, Hairstyle Appreciation Day, as an opportunity to update your look with the perfect style! Whether you're looking for something new and fresh or something classic and timeless, we'll provide you with creative ideas on how to pick out that perfect hairstyle that reflects who you are. So get ready to give yourself some much-deserved recognition.
---
What is National Hairstylist Appreciation Day?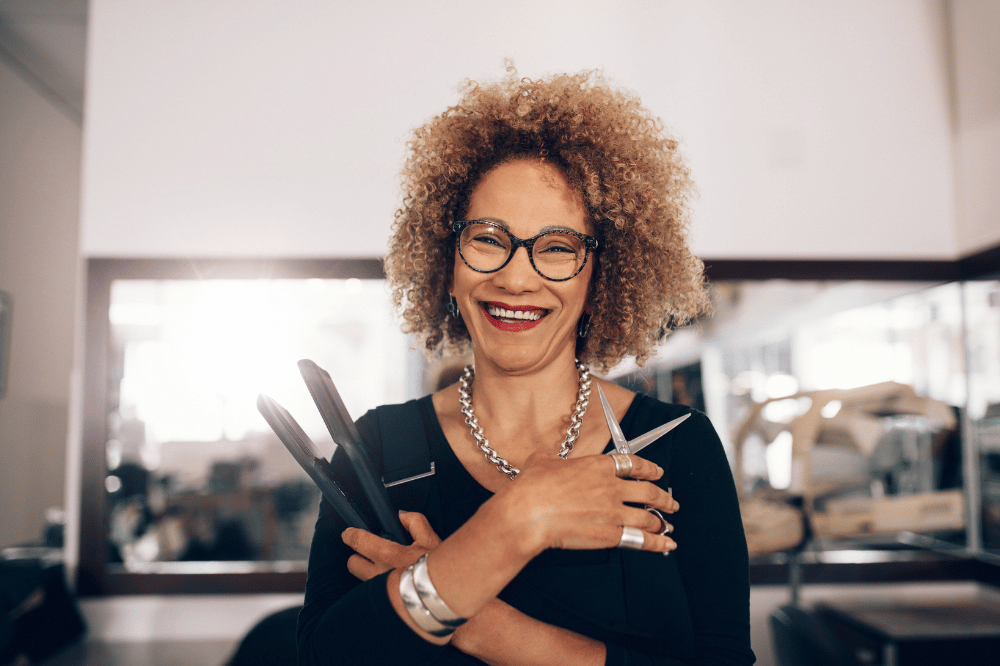 National Hairstylist Appreciation Day is an annual event celebrated on April 30th to recognize hairstylists' hard work and dedication. On this day each year, we honor the fantastic hairstylists who dedicate their time and talents to making others look and feel beautiful.
National Hairstylist Appreciation Day was created to recognize stylists' fantastic work daily. From providing creative cuts and styles to offering much-needed advice and support, hairstylists often give a listening ear while helping people look their best. This particular day shows appreciation for all the hard work that goes into being a stylist at any level.
Why Should Hair Stylists Celebrate it?
Hairstylists should celebrate National Hairstylist Day to remind themselves why they chose this profession in the first place! It's easy for busy professionals to get bogged down in the day-to-day grind of running a business. Taking time out of your schedule to appreciate yourself and your colleagues can be a great way to recharge your batteries. Celebrating with clients or other peers through special events or offers can also help build relationships, which will only further benefit your business in the long run.
National Hairstylist Appreciation Day is an important event for all hairstylists to observe. It allows stylists everywhere to celebrate their craft while taking time out of their busy schedules for self-care and reflection. So this April 30th, don't forget to take a moment to appreciate yourself—you deserve it!
---
Celebrating National Hairstylist Appreciation Day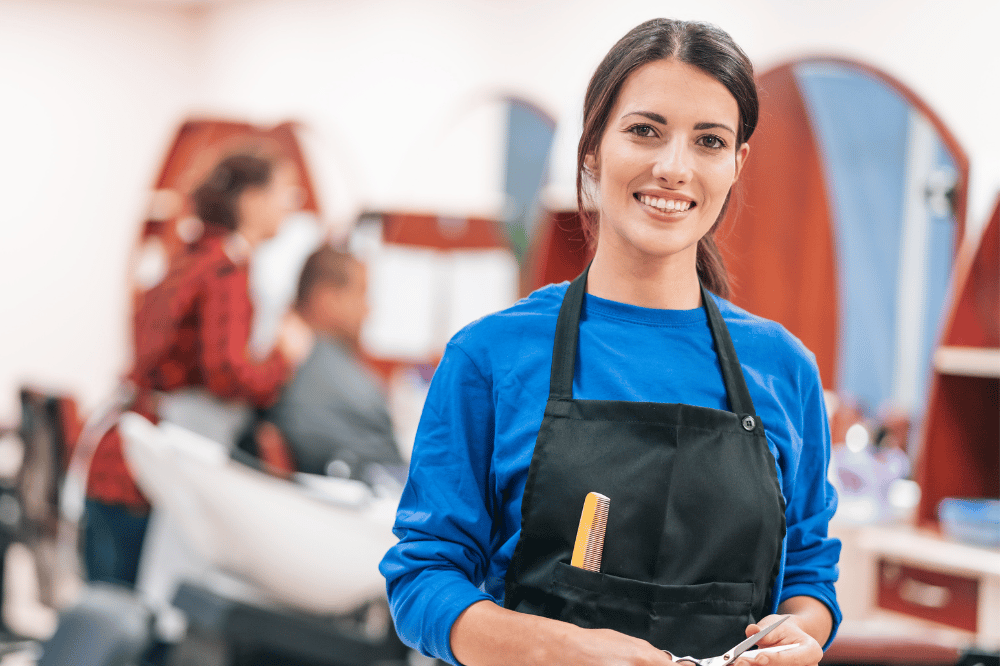 On April 30th, the beauty industry comes together each year to recognize and celebrate all hairstylists. National Hairstylist Appreciation Day is an excellent opportunity to show gratitude to those who have dedicated their careers to making people look and feel good. Here are some ideas for celebrating this special occasion as a hairstylist.
Share Your Story
As a hairstylist, it's essential to reflect on all you have accomplished in your career so far. Whether mastering a specific skill or developing an innovative technique, use National Hairstylist Appreciation Day as an opportunity to share your story with others. Maybe you can post pictures and videos on social media or write a blog post about your journey as a hairstylist. Whatever you do, don't be afraid to show off what makes you unique!
Offer Discounts and Promotions
Another great way to celebrate National Hairstylist Appreciation Day is by offering discounts and promotions at your salon or barbershop. For example, you could offer deals like 10% off any service or free haircuts for first-time customers. This will attract new customers and show existing clients you appreciate their loyalty and support. Plus, it's a great way to give back during this special day!
Give Back to Your Community
Finally, consider giving back to your community in recognition of National Hairstylist Appreciation Day. For example, you could offer free haircuts or styling services for those in need, such as homeless individuals, veterans, or children in foster care homes. Or maybe you could assemble hygiene kits with shampoo and conditioner for those without access to necessities. Any small act of kindness goes a long way!
National Hairstylist Appreciation Day is the perfect opportunity for stylists everywhere to come together and show appreciation for each other's work. Take this day as an opportunity to reflect on all you have achieved in your profession so far, offer discounts and promotions at your salon or barbershop, and give back to your community when possible! By doing these things, we can ensure that our industry remains strong and vibrant into the future!
---
Self-Care Ideas to Treat Yourself for Your Hard Work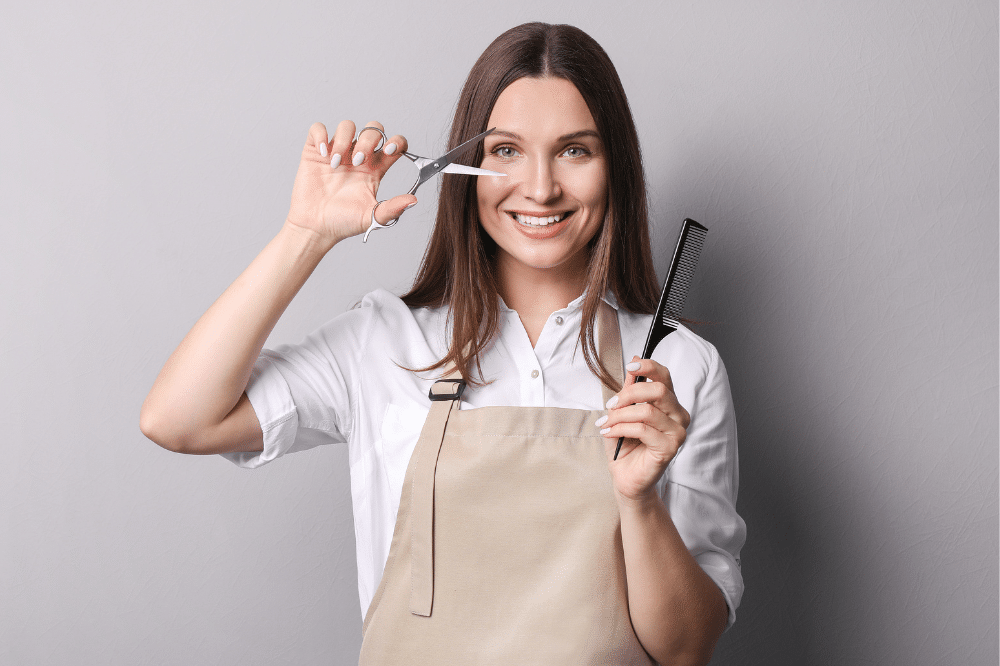 As a hairstylist, you know that taking care of yourself is just as important as taking care of your clients. So National Hairstylist Appreciation Day is the perfect time to show yourself extra love for your hard work. Here are four great self-care ideas to help you look and feel amazing this year.
Pamper Yourself with a Spa Day
Everyone deserves a special treat occasionally, so why not treat yourself to a spa day? Whether you go for a full-service package or just an express manicure and pedicure, pampering yourself will help you relax and recharge. In addition, the professional treatment will ensure your hands and nails look stunning for your next client appointment!
Take Time Off to Relax and Recharge
As any local hairstylist knows, it's hard to take time off when there's always someone asking for an appointment. However, taking some time away from work is essential if you want to stay healthy and productive. So take at least one day off per week—even if it's just sitting on the couch watching movies or reading books—and use it to let your mind rest and recuperate.
Treat Yourself to a New Haircut or Color
What better way to celebrate National Hairstylist Appreciation Day than with a brand-new style? Get creative and try out something different! Not only will trying out artful hairstyles help keep your work fresh, but it'll also allow you to showcase your skills to potential clients looking for healthy hairstyles that are unique yet wearable.
Enjoy A Shopping Spree
Treating yourself doesn't have to be restricted to beauty services. Shopping sprees can also be part of your self-care routine! If there's something that you've been eyeing for months now—like hair products or salon equipment—purchase them on National Hairstylist Appreciation Day as a reward for all the hard work that you do every day!
Hairstylist Appreciation Day is the perfect time to give you the special treatment you deserve! From pampering yourself with spa days and treating yourselves to new haircuts or colors, there are countless ways that you can enjoy this memorable holiday without breaking the bank — all while making sure that your business thrives in 2023. So celebrate by taking some much-needed time off, trying new styles, investing in quality hair products, or simply relaxing at home — whatever works best for YOU!
---
The Benefits of Celebrating Hairstylist Appreciation Day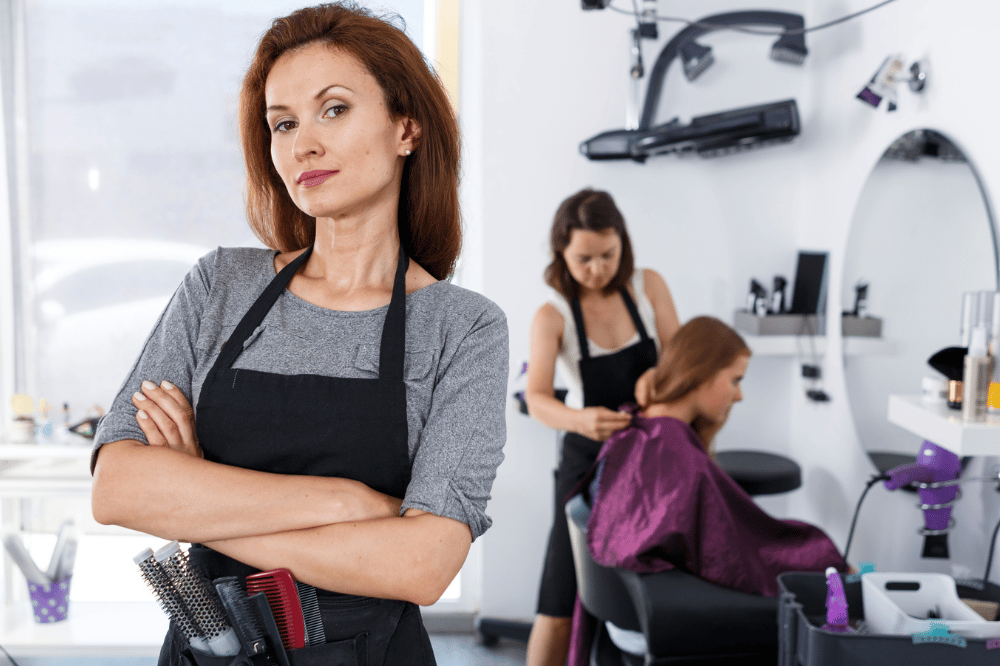 April 30th is officially designated as "Hairstylist Appreciation Day" every year. This particular day celebrates the fantastic work that hair professionals do to make us look and feel our best. Read on to discover five of the benefits of celebrating Hairstylist Appreciation Day!
1. It's a Chance to Show Your Hair Professional Some Love
We all have our favorite hairdresser that we can't stop raving about! Hairstylist Appreciation Day is a chance to show them your appreciation for everything they do by giving them a special gift or taking them out for dinner. They will surely appreciate the gesture, leaving you feeling great too!
2. It's A Time To Pamper Yourself
Treat yourself to something special on Hairstylist Appreciation Day! Get that haircut you want, or try out a new hairstyle with some fun highlights or curls. You deserve it!
3. It allows You To Connect With Friends
Many people invite their closest friends for a girls' night out on Hairstylist Appreciation Day. Talk about quality of life, enjoy snacks, and get ready for a night out on the town with your new looks!
4. It Highlights The Importance Of Hair Professionals In Our Lives
Without our hairdressers, we would be lost when styling our hair! Take this day to appreciate all the hard work they put into making us look and feel beautiful every day.
5. It Helps Us Feel Appreciated And Valued
As women, we must take time each year to recognize the value we bring to this world. Celebrating Hairstylist Appreciation Day allows us to honor ourselves through self-care and remind ourselves how appreciated and valued we genuinely are.
Celebrating Hairstylist Appreciation Day is essential for women everywhere to show appreciation for their hair professionals and take time for themselves. So whether you treat yourself by getting a haircut, inviting your friends over for a pampering session, or simply showing your favorite stylist some extra love, taking part in this special day will help you feel more connected with yourself and those around you while reminding you just how valuable you are! So don't forget to mark your calendars for this special occasion—you won't regret it!
---
Bottom Line
For all hair stylists: Take a moment and appreciate the delightful art you bring. Then, treat yourself for your hard work. From shopping sprees to massages, you deserve it! Reflect on your talents, take pictures of successful hairstyle creations, or invite a friend for a spa day. Celebrate yourself in any and every way possible. So go on – a book that tickets for a getaway, plan an outfit based on your hairstyle, or have a pizza party with friends – whatever resonates with who you are and what you believe in is perfect for Hairstyle Appreciation Day! Hang out with fellow hair stylists, plan events together, and build up one another's confidence. That's what we're here for! It doesn't matter how small or grandiose your plans are – Hairstyle Appreciation Day should be treated with much appreciation and love. Please read our other blogs to learn more about how to treat yourself as a fantastic hairstylist.