Are you considering becoming a delivery driver for DoorDash or another food delivery service? These platforms can provide much-needed supplemental income and flexible work hours. It is essential to understand the insurance requirements before signing up. This blog post will explore what type of insurance Delivery Drivers need for DoorDash to protect themselves and their earnings from potential risks. We will also discuss additional coverage that can be taken out as an extra layer of security against any liabilities that may arise during your time as a Driver.
---
Doordash Insurance Requirements: An Overview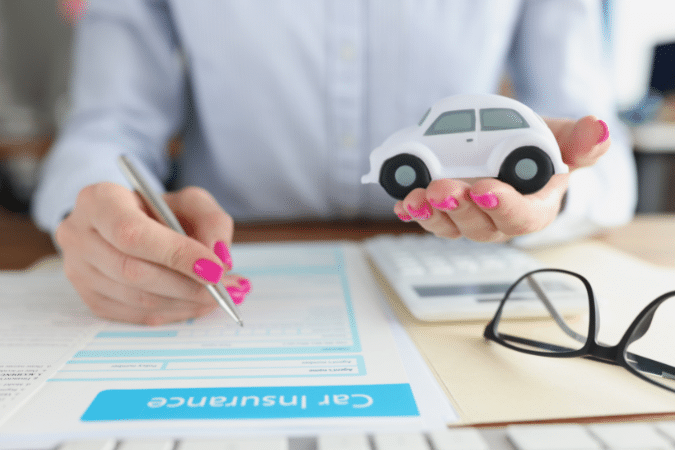 As a DoorDash delivery driver, you always want to ensure you are covered in an accident or mishap during an active delivery. So does DoorDash require insurance? The answer is yes and no. Let's look closer at the various insurance coverage that DoorDash requires and what you should do if you don't have it.
DoorDash Liability Insurance Policy
DoorDash provides its liability insurance policy that covers drivers when logged into the DoorDash app, picking up food or en route to a customer's home with food in hand. This policy also covers drivers anytime they are making deliveries on behalf of DoorDash, as long as they are logged into the app at the time of an incident. Generally, this policy covers bodily injury, property damage, and other liability coverage from using a vehicle while working for DoorDash.
Personal Auto Insurance Policy
In addition to its liability insurance policy, DoorDash requires all drivers to carry their auto insurance policies. The company's liability coverage policy may not cover accidents or incidents outside delivering for DoorDash. Get into an accident while traveling to pick up food for an active delivery or driving off-duty. Your auto insurance will be responsible for covering any damages incurred—not Doordash's liability coverage policy.
Personal Injury Protection (PIP) Coverage 
PIP coverage is another type of coverage you should have when driving for DoorDash. PIP coverage pays medical expenses and lost wages if you are injured in an accident because of your work as a delivery driver for Doordash—regardless of who caused the accident.
Your healthcare provider may also cover some medical expenses related to injuries sustained while delivering on behalf of Doordash. However, PIP coverage can provide additional protection beyond what your healthcare provider offers. Be sure to speak with your insurance agent about getting PIP coverage if you plan on delivering on behalf of Doordash regularly.
All in All—DoorDash requires specific types of insurance for being a delivery driver. Drivers must have their auto insurance policies covered when delivering off duty or not logged into the app during an incident.
It might be wise to consider getting PIP coverage so your insurer can adequately cover medical bills related to injuries sustained while working as a delivery driver with Doordash. Speak with your car insurer today about what type and how much coverage would best suit your needs as a delivery driver!
---
DoorDash Insurance Requirements – What Does DoorDash Offer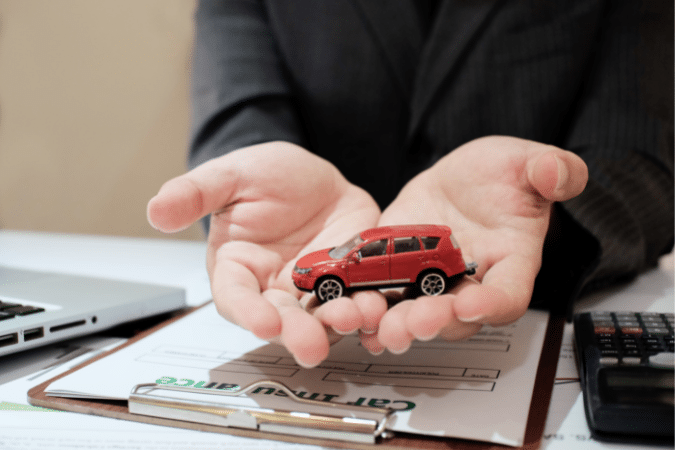 As a DoorDash driver, you may be wondering why DoorDash requires you to have insurance. The answer is simple—it's to keep both you and your customers safe.
The right coverage protects you from incidents. It also delivers food and ensures your customers receive the best possible service.
Let's examine why DoorDash requires drivers to have insurance. What kind of coverage is needed for delivery services?
To deliver food with DoorDash, you must have automobile liability insurance. It should meet or exceed the state minimums for operating a vehicle in your jurisdiction.
This insurance covers you if an accident occurs while on the job.
It can help protect your passengers and other drivers on the road from any injuries or property damage caused by an incident involving your car. You also need contingent comprehensive and collision coverage in case of theft or damages while delivering food with DoorDash.
---
What Should You Know About DoorDash Insurance Requirements?
DoorDash also requires its drivers to carry uninsured/underinsured motorist protection that meets or exceeds their state's minimum requirements for automobile liability insurance.
This type of coverage helps protect you in case of an accident with an uninsured driver or one who does not have enough liability insurance to cover all costs associated with the incident.
It's important to note that this coverage only applies if the other driver is at fault for the accident.
It will not cover damages caused by someone driving under the influence or intentional acts of violence against others on the road.
Finally, DoorDash also recommends drivers carry personal injury protection (PIP) insurance, which provides additional medical protection if an accident occurs while on duty as a delivery driver.
PIP can reimburse medical bills related to injuries sustained in an accident involving your vehicle, regardless of who was at fault for causing it.
While DoorDash does not require PIP, having this additional layer of protection can provide peace of mind when out on deliveries.
---
Does DoorDash Provide Insurance Coverage to Delivery Drivers?
With the rise of delivery services like DoorDash, more and more drivers are hitting the road to make money. But one of the biggest questions many new delivery drivers have is whether their job provides insurance coverage. DoorDash handles insurance coverage for its drivers so you can be sure you're adequately covered on the road. The short answer is yes: DoorDash does provide some insurance coverage for its drivers.
However, it's important to note that this coverage is limited in scope and duration. According to DoorDash, "DoorDash insurance provides liability protection when a Dasher is working but does not cover any damages or injuries caused by a Dasher while driving their vehicle." If you get into an accident while delivering for DoorDash, the insurance company will provide some liability protection for you. However, if your vehicle is damaged in an accident, you must rely on your auto insurance policy to cover those costs.
---
What Is Covered Under DoorDash's Insurance Policies?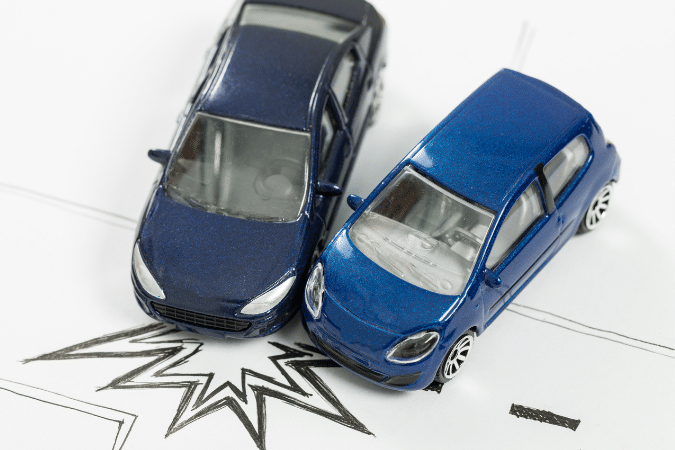 As a DoorDash driver, you're likely aware of the importance of having a comprehensive insurance policy. But what exactly they cover under DoorDash insurance policies? So first, look at what DoorDash offers and how to access it.
What Does DoorDash Cover?
DoorDash's car insurance offers drivers financial protection on various fronts. Drivers in the U.S. and Canada who are accepted by DoorDash and driving for them will be covered under Doordash insurance policy when they are en route to deliver orders or on their way to do a Dasher job opportunity.
Besides covering liabilities, Doordash's coverage also covers personal property damage, uninsured motorist personal injuries, excess bodily injury, and other similar damages incurred while driving with Doordash. The Doordash car insurance policy is an essential asset for drivers. It gives them the peace of mind that they have financial help when needed for any incident related to Doordashing.
DoorDash offers drivers two types of insurance coverage: liability and collision coverage. Liability coverage protects you if you cause an accident, injure another person, or damage property. Collision coverage helps cover the costs associated with repairs or replacement of your vehicle if you are involved in an accident while delivering food. Damage caused by hitting an object, such as a pothole or tree, is included in this coverage.
Besides these two types of coverage, DoorDash also provides medical payments coverage to help pay for medical expenses incurred from an accident while on the job. This type of coverage can cover any medical bills not covered by your primary health care plan and be used for you and any passengers injured in the accident.
How Do I Access Coverage?
To access your insurance coverage through DoorDash, you must provide proof that you were on the job when the incident occurred. This can include copies of your active delivery orders, GPS logs, witness statements from customers or other witnesses who saw the incident occur, or other evidence showing that you were on the clock when the incident happened. In addition, if you have been assigned a claim number, include this information in all correspondence with DoorDash regarding your claim.
A comprehensive insurance policy is essential for any DoorDash driver who wants to stay safe while on the job. Fortunately, DoorDash offers multiple types of insurance coverage so drivers can rest assured knowing they are protected should something unexpected happen while delivering food by understanding what is covered under their policies and keeping records related to any accidents or incidents that occur while on the clock, drivers can take advantage of this valuable service offered by DoorDash without worrying about being left out in the cold after an accident occurs.
Do I Still Need My Insurance?
Yes! Even though DoorDash provides some limited liability protection while you are out on deliveries, it's also essential to maintain an auto insurance policy. This will ensure that if something goes wrong while you are out on a delivery. It has nothing to do with a customer order. You can still file a claim and receive compensation for any damages or injuries incurred during the incident.
It's essential for anyone who works as a delivery driver through services like DoorDash to understand what kind of insurance coverage they have access to through the insurance company and also what type of coverage they need from their auto insurance policy. Understanding both types of coverage and ensuring both are up-to-date and active before heading out on deliveries, knowing that you have all the protections in place should something go wrong during one of your deliveries. That way, no matter what happens on the roads, you know you will be covered!
---
What Type of Insurance Coverage Do You Need for DoorDash?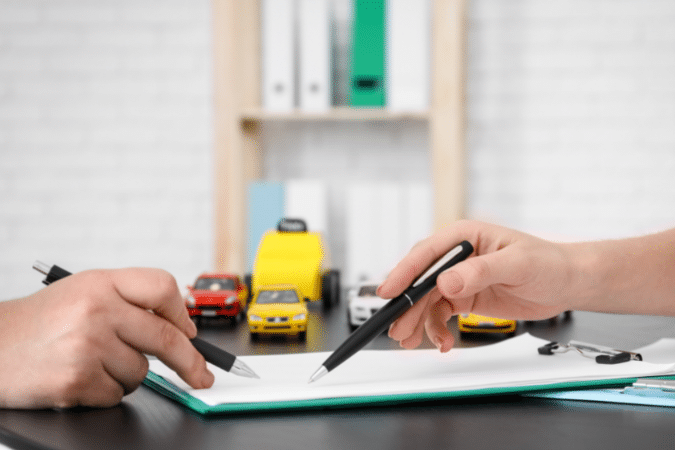 As a DoorDash driver, you're responsible for ensuring that the right insurance policies cover you when you're just starting or you've been delivering for a while. Therefore, understanding which coverage is necessary to protect yourself and your vehicle are essential. Here are five types of insurance coverage that all DoorDash drivers should have.
Personal Auto Insurance Policy
The first type of coverage that all DoorDash drivers need is a personal auto insurance policy. This will cover any damages your vehicle incurs while on the job, such as getting into an accident or encountering any other type of incident while on the road. However, it's important to note that most personal auto policies will not cover any damage incurred while delivering food with DoorDash. Hence, checking with your provider before relying solely on this policy is essential.
Commercial Car Insurance
Besides personal auto insurance policies, it is essential to have commercial car insurance if you plan on delivering food with DoorDash frequently. Commercial car insurance provides more comprehensive coverage than personal auto policies and covers incidents related to business activities such as deliveries. In addition, many providers offer discounts for frequent drivers. So be sure to ask about special rates when shopping for commercial car insurance.
Occupational Accident Insurance
Occupational accident insurance is another essential type of coverage for DoorDash drivers. This policy covers medical expenses in case of injury or death while on the job. It can provide additional protection if an unexpected incident occurs during a delivery run. Most providers offer occupational accident policies tailored to gig economy workers like DoorDash drivers. So be sure to ask about these unique plans when shopping around for coverage options.
Contingent Liability Insurance
Contingent liability is another type of coverage that all DoorDash drivers should invest in. This policy protects you in case another party sues you over damages caused by your activities as a driver—such as if someone else gets injured during one of your deliveries—and can help protect yourself from costly legal fees associated with such lawsuits.
While contingent liability might not be necessary if you already have sufficient liability coverage through another policy, it can provide additional peace of mind. It should be considered if you don't already have this type of protection in place.
Uninsured/Underinsured Motorist Coverage
Uninsured/underinsured motorist (UM/UIM) coverage is also a basic form of protection for DoorDash drivers. This type of policy pays out if there isn't enough insurance available from the other person involved in an incident or if they do not have any. In addition, UM/UIM will pay out up to the limits specified by your policy after deductibles are considered, providing much-needed financial support in case something unexpected happens.
As a DoorDash driver, having suitable insurance coverage is essential for protecting yourself and your vehicle from unexpected costs and liabilities associated with delivering food via the app-based platform. While some classes may seem unnecessary at first glance—such as UM/UIM—they can provide invaluable peace-of-mind and financial support when needed most, making them well worth considering when shopping around for various forms of protection related to driving with DoorDash. Be sure to speak with an experienced agent when looking at different coverage options so they can recommend what's best suited for your needs!
---
How Much Does Delivery Driver Insurance Cost?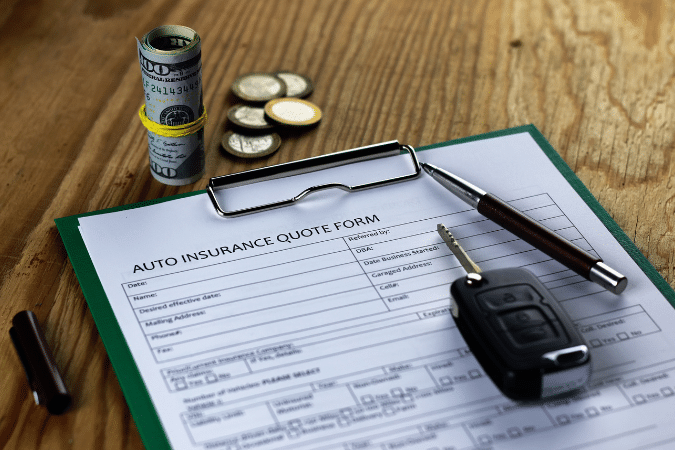 Delivery drivers are an integral part of the gig economy. Insurance is an essential consideration for any driver. But how much does delivery driver insurance cost? Let's inspect the costs associated with delivery driver insurance so you can make an informed decision about your coverage.
Understanding Your Coverage Costs
The cost of delivery driver insurance depends on various factors, including the type of vehicle you drive and your location. Delivery driver insurance will cover you if you get into an accident while on the job. It's essential to understand precisely what type of coverage you need. For example, if you're driving a van or truck as part of your job, you may need additional liability coverage that covers cargo or transit equipment. In addition, if you are making deliveries in certain areas, such as rural or remote locations, you may need additional protection due to increased risks associated with those locations.
Additional Insurance Coverage
It's also important to understand that some companies require their drivers to have additional insurance coverage beyond what is legally required by law. For instance, many companies need their drivers to have higher levels of liability coverage than the state minimum. This means that even if the state requires minimum liability coverage for automobile drivers ($25K/$50K/$25K), these companies may need higher amounts ($50K/$100K/$50K). So it's essential to understand what the laws dictate and any requirements when shopping for delivery driver insurance.
Discounts for Specific Drivers
Finally, remember that most insurers offer discounts for specific drivers or vehicles. Be sure to ask your insurer about any discounts they might offer before committing to a policy! Shopping around and comparing rates from different insurers can help you get the best delivery driver insurance policy deal. Delivery driver insurance is essential to a successful delivery driver. How much does it cost?
Factors Affecting Cost
The answer depends on several factors, including the type of vehicle driven and where you live. In addition, higher levels of liability may be required in certain areas or by certain companies. Therefore, compare rates from different insurers to get the best deal possible on your policy. Understanding all coverage costs allows you to make the right decision and helps keep your business running safely and efficiently!
---
The Best Insurance Companies For Delivery Drivers – DoorDash Insurance
If you're a delivery driver, then you know that insurance is a must. You're constantly on the road. So you're at a higher risk for accidents. The good news is that several insurance companies offer great rates for delivery drivers. Let's look at the five best insurance companies for delivery drivers.
1. Progressive
When it comes to car insurance companies, Progressive is often praised for its coverage of delivery drivers. They offer a range of personal insurance options, from comprehensive car insurance to collision and liability. So delivery drivers can have all their needs considered. In addition, Progressive has various specialized policies for those who specialize in delivering goods. Finally, customer service is top-notch when inquiring about car insurance coverage. All these features make Progressive one of the best car insurance companies for delivery drivers.
2. Geico
Geico is an excellent option for personal car insurance for delivery drivers. They offer private vehicle and liability coverage to meet the demands of those providing food delivery services regularly. With Geico, customers can customize their car insurance policy to suit their needs, with options like purchasing uninsured/underinsured motorist coverage and personal injury protection. Geico also offers discounts and rewards for safe driving, giving drivers an added incentive to stay focused on the road while making deliveries.
3. State Farm
State Farm is an excellent option for delivery drivers seeking commercial auto insurance. Their commercial auto insurance policy provides coverage for bodily injury and property damage. It even offers rental reimbursement to cover rental car costs if one of its vehicles becomes unavailable because of an insured loss. They also provide their car insurance policy with legal liability protection and comprehensive coverage. State Farm has been recognized by J.D. Power and Associates U.S. Auto Claims Satisfaction Study and the National Association of Insurance Commissioners among the best provider options for their remarkable customer service, competitive pricing, and extensive coverage options tailored towards commercial delivery drivers' needs.
4. Allstate
Allstate is one of the top auto insurance companies, offering business use coverage optimal for delivery drivers. Their business use coverage includes protection for vehicle maintenance and repair, offers protection when you have to rent a car, and covers medical bills that may arise because of an accident. In addition, they provide commercial coverage that allows business owners to protect their company's property or wrap a specific business endorsement regarding delivery services. From business owners to every day delivery driver, Allstate has reliable and reputable insurance coverage for all business needs.
5. Liberty Mutual
Liberty Mutual is one of the best insurance companies for today's delivery drivers. They offer an affordable personal auto policy and special insurance tailored for commercial purposes. This makes them ideal for those seeking a reliable and intuitive commercial insurance policy. So whether you're driving for personal use or business, Liberty Mutual has the coverage you need to stay safe on the roads. Their policies are tailored to your needs. So no matter what situation you find yourself in, there's sure to be one that suits your requirements perfectly.
Several insurance companies offer great rates for delivery drivers. In this blog post, we've examined the five best insurance companies for delivery drivers. If you're looking for an affordable rate and great coverage, one of these companies will surely be a good fit.
---
How to File an Insurance Claim with DoorDash?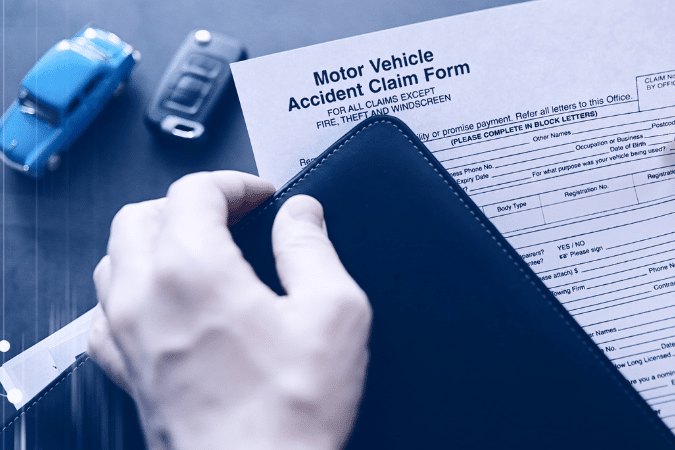 As a DoorDash delivery driver, you're likely aware of the insurance benefits offered to drivers. But do you know how to file a claim if something happens while you're on the job? Here we'll break down the steps of filing an insurance claim with DoorDash so that you know exactly what to do if disaster strikes.
Step 1: Contact DoorDash Support Immediately
The first step is to contact DoorDash Support as soon as possible after your incident occurs. This can be done through the Help Center or by calling 1-888-92DASH1 (1-888-923-2741). It's essential to contact them quickly because time is of the essence for insurance claims. You should also ensure that any pertinent information is ready when you contact support, such as your name, address, and phone number. This will help expedite the process.
Step 2: Submit Your Claim Form and Other Necessary Documents
After contacting DoorDash Support and providing them with all of your necessary information, they will send you a link to a form that must be completed for your claim to be processed. This form should include details about the incident and any other documents that may be needed, such as photos or receipts. Once you've completed everything correctly, submit it along with all your other papers and await a response from DoorDash.
Step 3: Follow Up With Your Adjuster
Once your claim has been submitted, it will typically take between 7-14 business days for a response from an adjuster who will review your claim and determine whether it can be approved. If they need more information from you during this process, they will reach out and ask for it. Otherwise, it would be best if you sat tight until they get back in touch with their decision. Filing an insurance claim with DoorDash can be intimidating if something happens while on the job. You must know how to do so for your claim to be processed efficiently and effectively properly.
By following these three steps above—contact support immediately, submit your form and documents correctly, and follow up with the adjuster. You can rest assured that you've done everything necessary for your claim to be reviewed accurately by top professionals at DoorDash Support.
---
Tips to Save Money on DoorDash Insurance Costs
If you're a DoorDash driver, you know how important insurance is. But you also know that insurance comes with a hefty price tag. Fortunately, there are some ways you can save money on your DoorDash insurance costs. So let's look at some tips to help you keep more of your hard-earned money in your pocket.
1. Shop Around for the Best Rates
The best way to save money on your DoorDash insurance costs is to shop around and compare rates from different insurers. Different companies offer different levels of coverage at different prices. So it's essential to research and find the right policy for you. Don't just go with the first option. Get multiple quotes and compare them before deciding.
2. Look For Discounts
Another great way to save money on insurance is by taking advantage of discounts offered by insurers. Many companies offer discounts for things like being a good driver or having multiple policies with them. So be sure to ask about any potential deals that could lower your overall premium costs.
3. Increase Your Deductible
Increasing your deductible will lower the monthly premium amount and increase the out-of-pocket cost if there's an accident or other issue. This can be a great way to save money in the short term but make sure you have enough saved up to cover any unexpected expenses that may come up in case of an accident or other issue.
4. Bundle Your Policies
Lastly, one of the best ways to save money on your DoorDash insurance is by bundling all your policies with one insurer. Having all of your policies under one roof allows you to take advantage of discounts and reduce overall administrative fees associated with managing multiple policies from different providers. Saving money on DoorDash insurance costs doesn't have to be complicated if you research and shop around for the best rates available.
You should find an affordable policy that meets all your needs and keeps more money in your pocket each month! With these four simple tips, you'll be well on your way toward finding the perfect policy for yourself without breaking the bank.
---
Final Words: DoorDash Insurance
Having insurance when working as a delivery driver for DoorDash is essential in protecting yourself and your vehicle. It may not be the most exciting thing to consider. It is necessary if you plan on driving for DoorDash. With the proper protection and coverage, delivery drivers can ensure complete peace of mind when making food deliveries.
Remember that some types of insurance can provide unique coverage benefits at different cost levels. Always talk to a qualified insurance agent or broker specializing in your required coverage. Often, brokers can offer superior service and more significant savings over dealing directly with insurers. Finally, if you need additional help determining what type of auto coverage you need as a delivery driver, read through our other blog posts!