Running a freelance child care business comes with its fair share of challenges.
One, in particular, is promoting your establishment to gain more trust with parents in this hectic world.
This guide will provide child care marketing basics that you can use in your business, highlighting those that work well and those that don't.
---
Have A Great Website
When parents are looking for child care, they do two things. First, they ask their family, friends, and coworkers if they know of anyone. Then, if that doesn't pan out, they turn to Google.
When local parents search for child care services and your name pops up, they will check out your website.
When they visit your site, what do they expect?
Reassurance
Good parents don't hand their children over into the care of just anyone. They need to feel confident that you are reliable and safe.
For this reason, your website should focus on creating trust. Prospective clients shouldn't be left with any question that you are a reputable child care professional.
One of the best ways to do this is to include a video intro of yourself that parents can watch. Perhaps include some of your experience and credentials as well.
Not Generic-Looking
Your website needs to be original. Don't settle for stock photos. Use infographics that catch the eye.
Include a virtual tour of your home if you run a home daycare, and include some smiling children to really seal the deal.
What sets your services apart from other daycare providers?
Highlight those aspects. Find a way to offer services other centers don't.
This can include a payment portal on your website to make it more convenient for parents. You can also send home activities and offer regular assessments and additional safety procedures.
Mobile Friendliness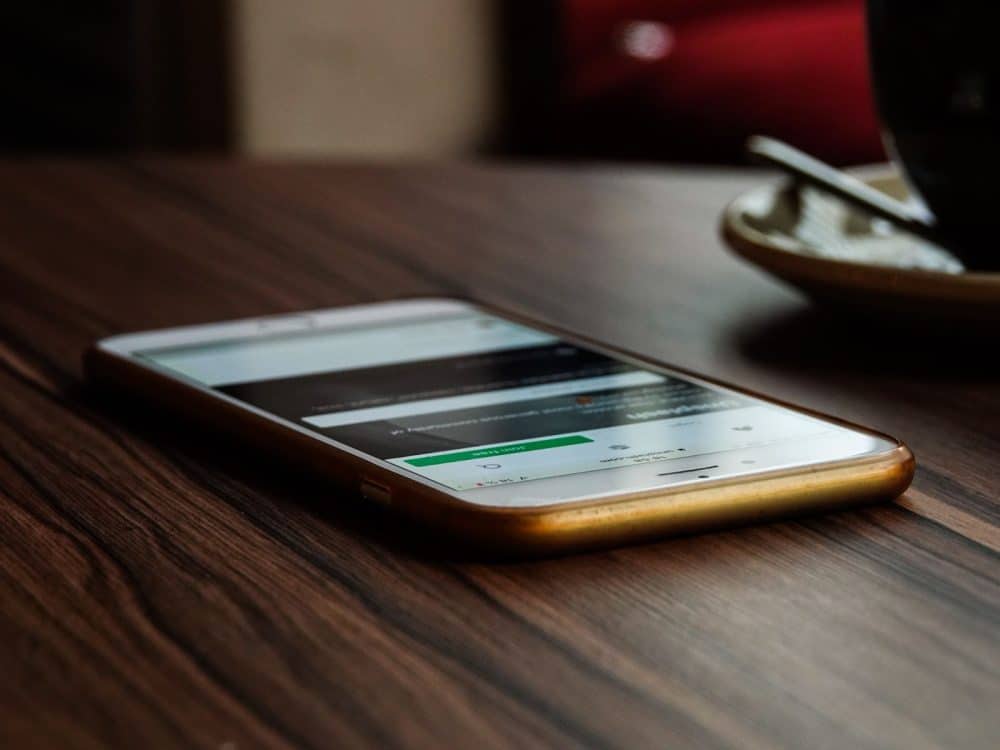 Most parents will be searching for your services from their phones. If your website isn't mobile-friendly, you may lose customers simply because they can't see your website or easily navigate it.
Therefore, it would be wise to create a version of your website that those mobile users can easily browse.
Professional Appeal
Lastly, you want your website to be professional. Not dry and boring, but well-made.
This level of professionalism includes all aspects of:
Visuals and design
Copy
Photos
Site layout
Your website should be user-friendly and look like you had it professionally made, even if you put it together yourself.
---
Develop A Brand
Having a consistent and recognizable brand is an essential part of any business. Brand recognition is no new idea.
You'll want to focus on a few key elements to fully establish and develop your brand:
Mission statement — This statement should include your dedication to child development and early education.
Logo and color scheme — Use them on all of your marketing products. As a child care professional, you may even want to consider using a simple mascot as part of your branding.
Consistency — This makes you easily recognizable and puts a firm idea in your audience's mind.
You can use free software like Canva or Adobe Express to create your branding kit and distribute it on T-shirts, flyers, tote bags, pens, teddy bears, or whatever other promotional items you decide on.
---
Join Local Organizations
Joining relevant local organizations is another effective way to network, market your services, and establish credibility and trust with prospective parents.
A big name in child care organizations is the CCR&R. It is also known as Child Care Aware of America. It exists to provide resources for both child care providers and families in need of child care.
You should also be a member of your local Chamber of Commerce. A membership with this organization will open up many marketing opportunities for your business.
For example, you can add a flier or coupon to the welcome baskets sent to new families from the Chamber when they move into the area.
The local Chamber of Commerce is also a great place to network with other businesses.
The local elementary school PTA is also an effective way to participate in or support your community while marketing your services. You can put ads in their newsletter that reaches every parent in that school.
It can also be helpful to buddy up with other businesses to create a marketing partnership. You can share each other's flyers or business cards with your clientele to widen your reach.
---
Conduct Email Marketing
Email marketing campaigns are one of the best ways to reach a large number of parents for very little money.
You can share promotions or invites to open houses in your emails. The best email marketing shares something valuable to the reader, so be sure you aren't just spamming your email list, or you'll have a lot of unsubscribes.
Before you can begin an email campaign, you need to collect said email addresses.
You can do this in a few different ways.
One is to include an opt-in on your website. Businesses usually do these opt-ins through a lead-generation offer. Something like "Subscribe to get your free copy of Top 10 Questions to Ask Your Child After School."
You could also promote a giveaway on social media where parents have to provide their email addresses to enter themselves into the drawing.
Subscribe To SelfGood GigBeat
Get Your Regular Dose of SelfGood GigBeat!
---
Use Social Media
Social media is quickly becoming one of the most important avenues to connect with your audience.
It can be tricky to make this work if you are just starting out, but you have to start somewhere.
First, you need to get followers. You do this by providing content that your target audience will appreciate. Your content can either entertain, educate, or inform.
Short "how to" or "top 10" lists work great, but there are so many different ways to engage your audience through social media.
You also want to be sure to target your correct demographics, or you might not be getting your marketing campaign in front of the right eyes.
Luckily, most social media platforms have tools that help you do this effectively.
To help get more likes and followers on your Facebook page, you can use Facebook Audience Insights. This tool is their online assistant that you can use to hone your ads to people of a specific demographic. Instagram's analytics tools work similarly.
Think about where your audience — parents — will be spending most of their time on social media. For example, Pinterest is a massive platform that you can't ignore since most of its users are women in your age demographic.
While it's important to use different types of content on various social media platforms, it's also crucial that you spend your time where it will make the most significant difference. For instance, videos are a powerful way to speak to your audience.
---
Try Every Door Direct Mail
The USPS can be a great friend in your marketing plan needs.
Its Every Door Direct Mail service allows small businesses to target specific zip codes or mail carrier routes to deliver marketing material to your neighbors.
You can even filter your potential customers by age, income, and household size.
Make professional-looking mailers for relatively cheap at Vistaprint that include your:
Business name
Branded message
Contact info
Website
Then have them delivered to your targeted demographic's doors for as little as 20 cents per piece.
---
Manage Your Online Reputation
Every business needs to have a stellar online reputation.
Any negative reviews that others spread about your business can ruin your ability to gain new clients.
Of course, the opposite is true as well: if you can get positive reviews about your business online, it can do wonders.
Google My Business
The most prominent site for reviews is Google. Therefore, you should ensure you can access your Google business profile to handle these reviews.
Go to Google My Business and set up a complete profile, including:
Photos
Link to your website
Correct physical address
Contact information
You may find some of your business information already filled in on Google Maps by a good samaritan, but nobody knows the correct details better than you do.
Google is the top search engine, and you want to have good rankings when people search for child care in their area. The best way to do that is with good SEO on your website and by having a complete Google business profile.
Reply to all reviews, regardless of whether they are good or bad. This practice includes reviews on other sites like Yelp.
Online Directories
List your business on other online directories too, particularly those that are child care-specific.
Don't forget local directories as well. Search for those in your area that include local businesses and LinkedIn. These are two promising avenues to have your business found.
---
Host Events
Another understated way to gain a larger community of potential customers is by hosting events.
These can be fun events for children and families like an outdoor theatre movie night or a meet and greet.
You can provide free entertainment for the neighborhood while getting your name out there and handing out marketing material to those attending.
Community Needs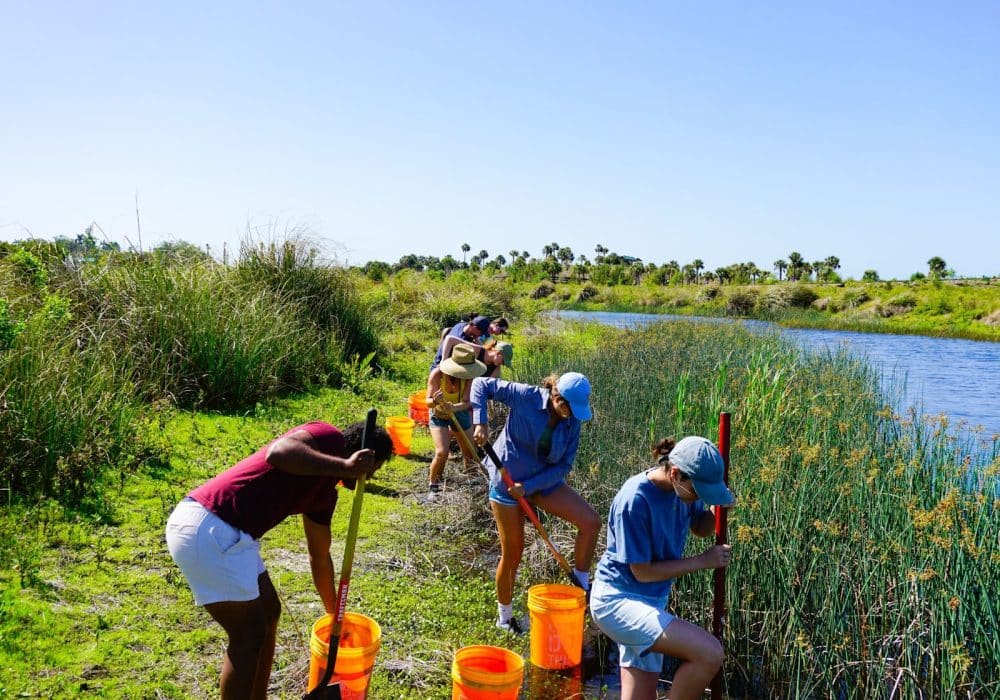 Participate in or lead events that help the community at large. These include food drives, clothing drives for foster children, or neighborhood cleanup. You can also volunteer for other associations that are doing the same.
Of course, you must be doing all these things with loving concern, not just as a marketing ploy.
Make sure to take pictures of the events and post them on social media. The main objective is to make a name for yourself as someone who genuinely cares for the children of your community.
---
Request Testimonials From Happy Parents
Nothing builds more trust than the word of other parents. So if you can use word-of-mouth as your biggest platform, go for it!
Offer referral rewards or discounts to parents that you know love your services. Hubspot shares a great testimonial request template free to use here.
---
Marketing That Doesn't Work
While some marketing plans work great for small businesses, others don't.
You'll find that some marketing tools are perfect for larger organizations but may not be the best fit for a child care business that's just getting off the ground.
Here are four prime examples:
TV Ads
Television ads are too expensive to be a viable option for a small child care business.
Not to mention, television is much less effective than it was in the past.
America is a streaming nation. Most households watch their shows on Netflix, Hulu, etc. These streaming services don't always show ads, so you shouldn't rely on them for marketing.
Radio Ads
Radio is still too expensive for a small business. However, if you grow into a larger franchise in the future, this might be an option to consider.
Billboards
Again, this is too expensive for a budding business. It may be worth the investment if you conduct business in a metropolitan area, but it's risky.
Newspaper Ads
While newspaper ads are affordable, you won't reach your target audience with this marketing method.
Very few parents read the newspaper. Instead, most Americans of parenting age stay updated through Google news or social media.
However, this may be a viable option if you get your ad placed in the online version of your community newspaper.
---
Conclusion
Freelance child care providers need to market their business the right way to survive in this new age. This article outlined what a good child care program needs to compete against the big daycare centers.
If you put these marketing tips to good use, you may have so many parents looking to enroll their children that you have to put them on a waitlist.
As an independent worker, you'll also need to consider benefits for yourself and your family. Learn more about what
Selfgood
can do for you.